Concord Woodland Modern
In a pocket of woods not far from Walden Pond, this distinctly modern house settles effortlessly into its surroundings. Conceived as a floating architectural bar above a concrete plinth, the house embraces the property's glaciated landscape. It seems to balance on two small hills, above a partially exposed concrete plinth. From the outset, our clients sought a home that was sensitive to the site and environment, as well as energy efficient. On the main floor, continuous glazing opens the living spaces and primary bedroom to panoramic views of a quiet pond and wetlands. In contrast to the more private and opaque north façade, this south-facing wall of glass maximizes natural light and views into the landscape. Dramatic structural cantilevers support an exterior deck and expansive screen porch.

The building envelope features triple-glazed windows, continuous roof and wall insulation, and a double-wall assembly to exceed energy conservation standards. A high-efficiency ERV mechanical system maximizes heating efficiency, and two solar arrays and a geothermal system provide additional renewable energy.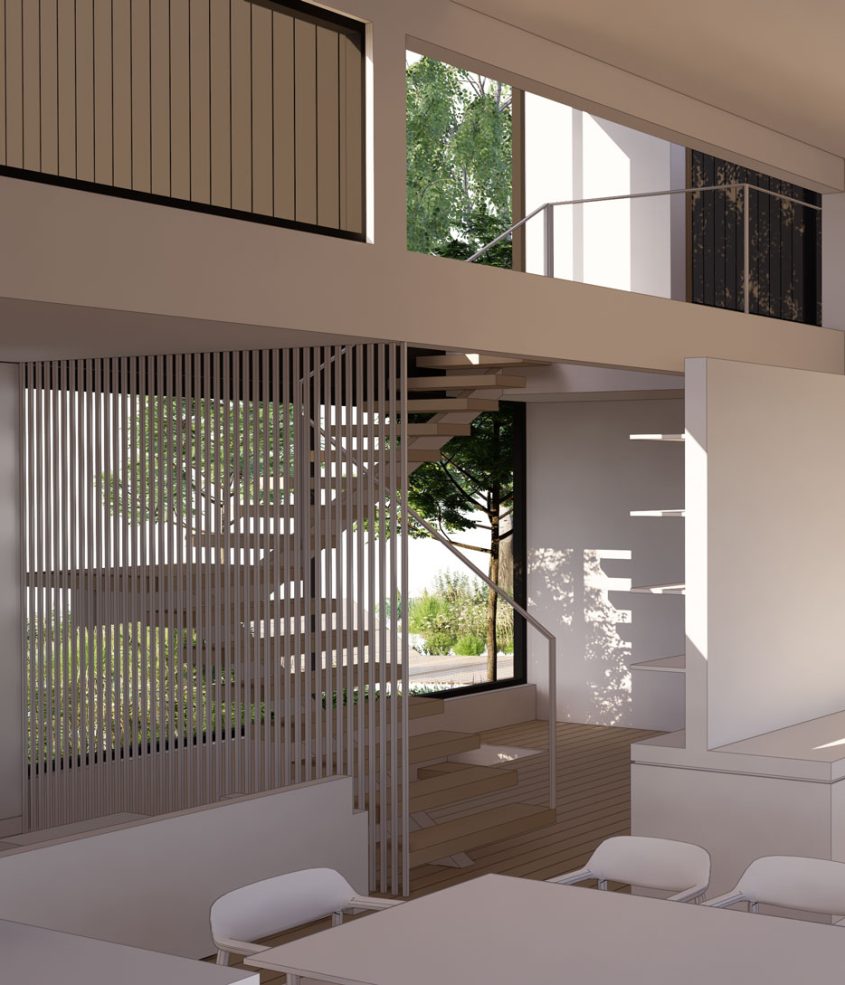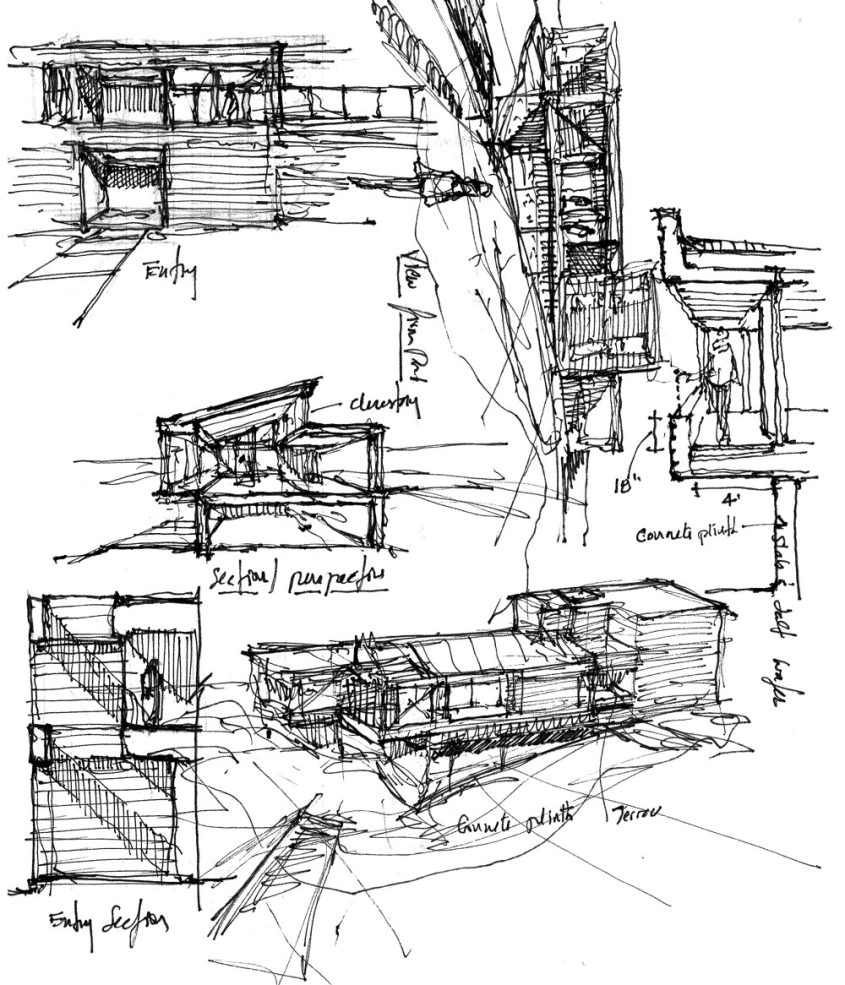 Credits
General Contractor
Benchmark Builders
Landscape Architect
Michael D'Angelo Landscape Architecture
Surveyor + Civil Engineer
Beals & Thomas
Structural Engineer
Webb Structural Services