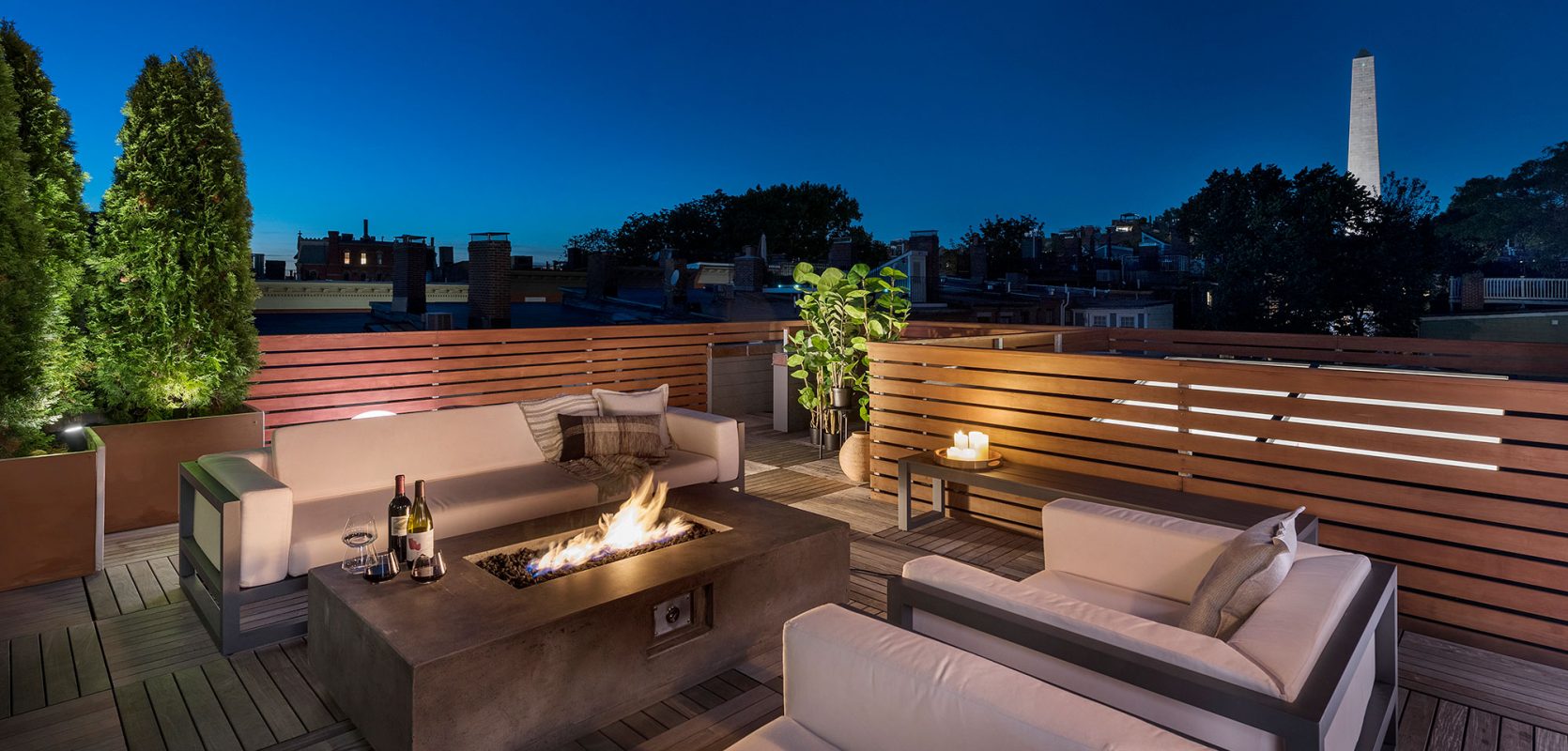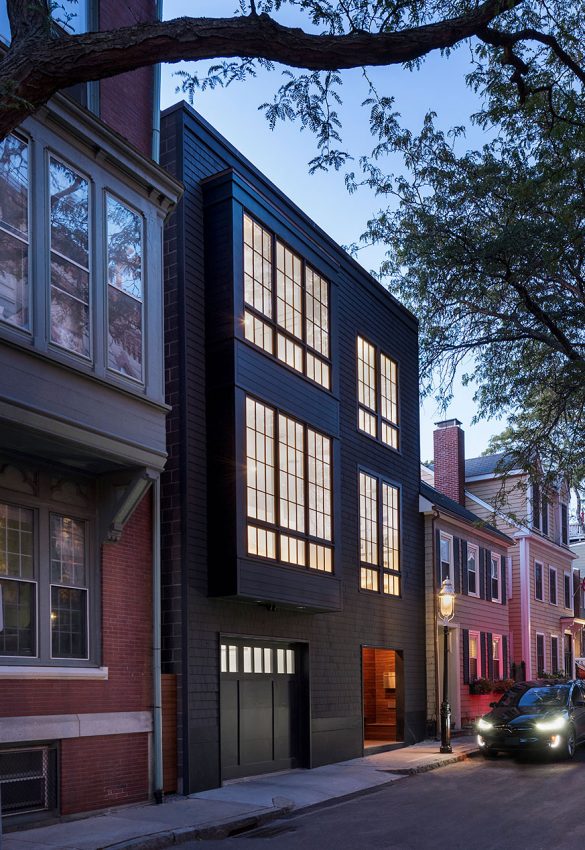 Modern Row House
For this new home in Boston's oldest neighborhood, Flavin Architects imagined an elegant structure that capitalizes on the natural light and beautiful views abundant in Charlestown. Our firm sought to respect the historic fabric of the city while designing for the 21st century.

The façade, with its projecting two-story bay, divided windows and vertical proportions respect the adjacent urban pattern. Stripped down and elegant detailing, devoid of ornament, connects the structure to today's modern Boston. The exterior combines cedar shingles and shiplap boards with jet mist granite. This dark grey exterior contrasts with a bright white interior washed with sunlight.

Each floor is accessed by a stairwell illuminated by a Wasco skylight. Sunlight pours down and refracts through glass paneling run underneath a natural wood handrail down the stairwell. The dining room and adjacent sitting room are bathed in warmth and light from a double-sided fireplace. In the dining room, floor-to-ceiling windows open to the street, and frame a view of the stained glass windows in St. Mary's Church. Above the bedrooms and master suite on the third floor, a rooftop deck provides our client with views of Charlestown, Boston, and the Bunker Hill Monument.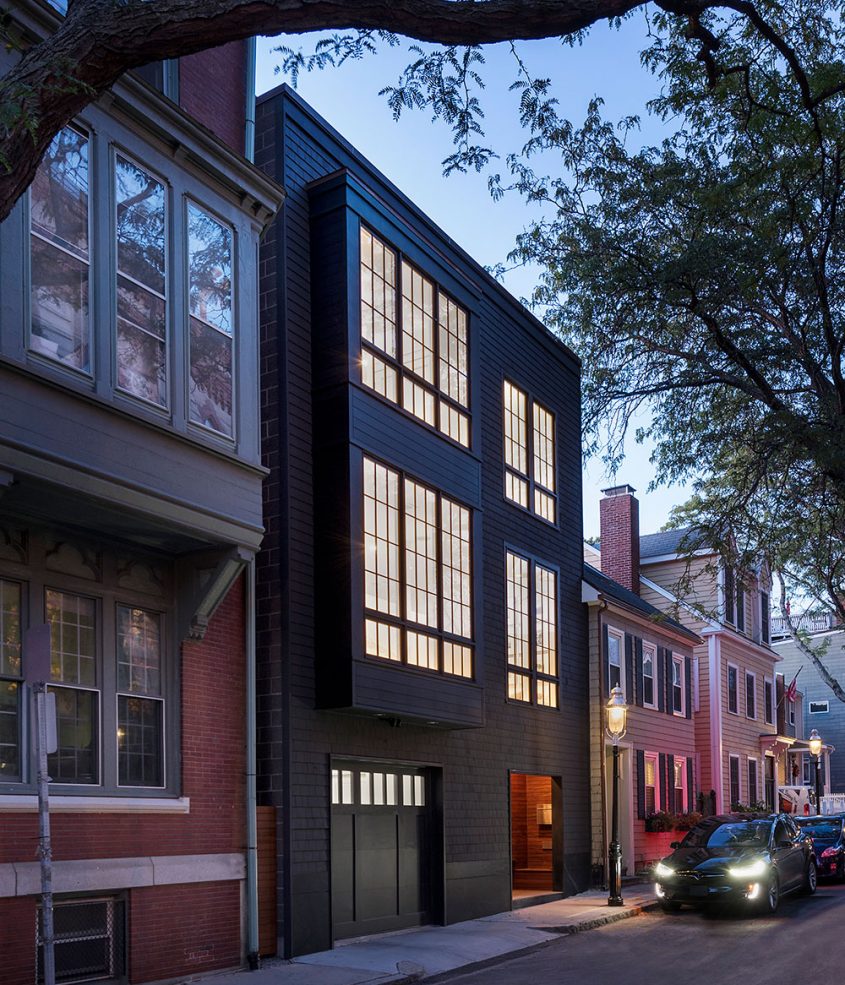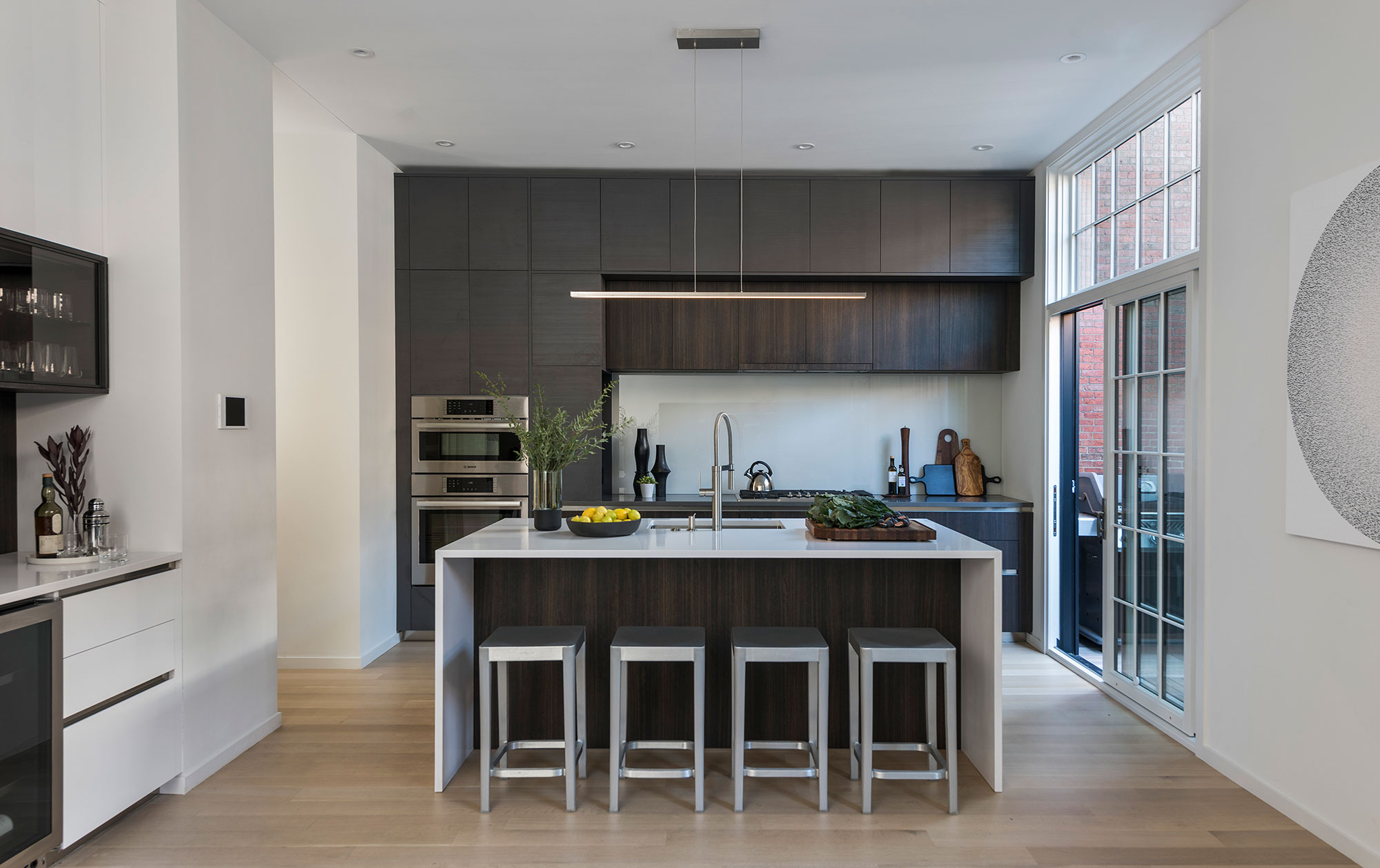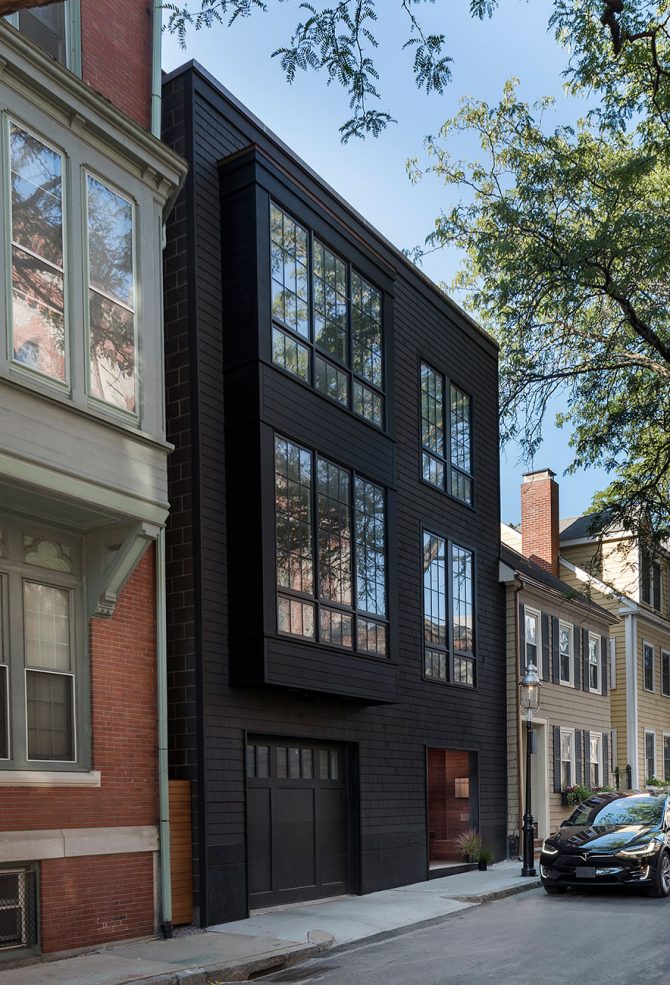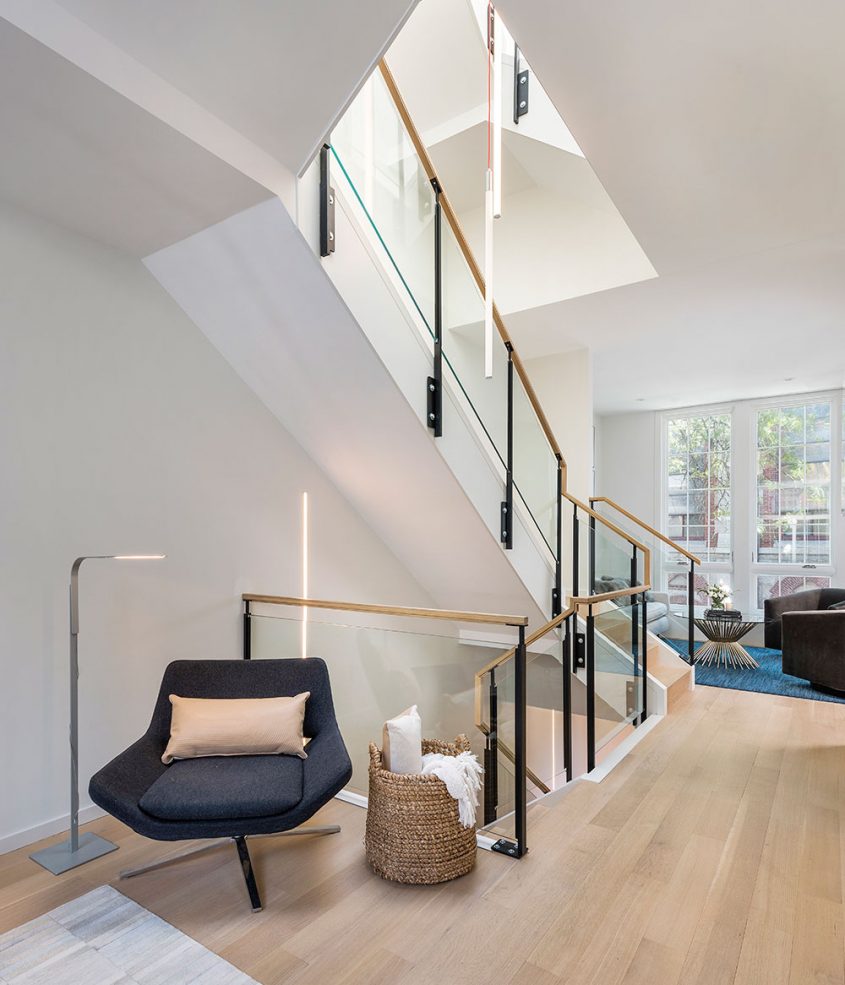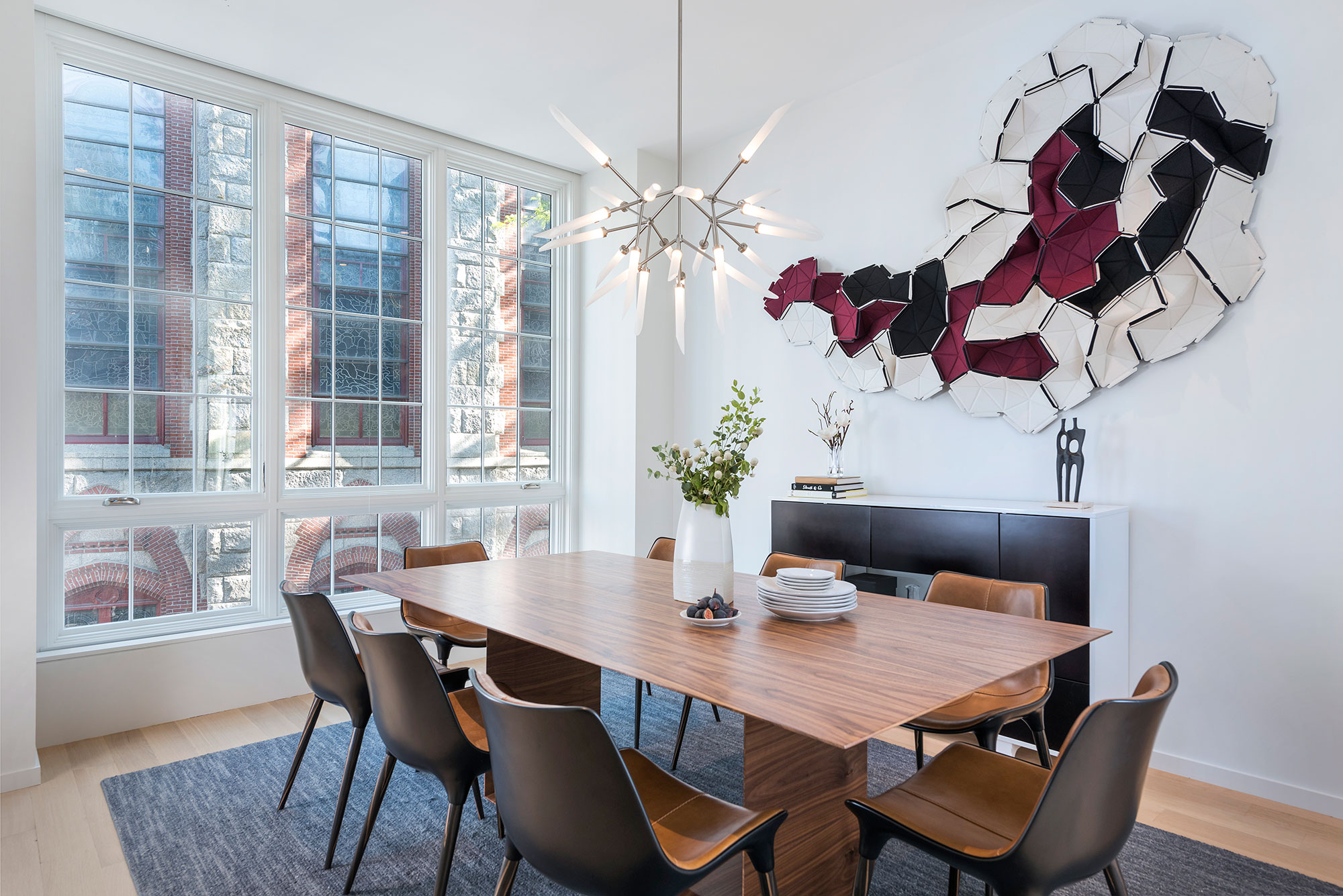 Designing and constructing a custom home is one of the most personal experiences that can only be navigated as part of a team. We're glad Flavin was on ours. Creative, thoughtful, responsive and steady, the Flavin team jumped in with both feet and guided our process through more than a few curveballs to help deliver a spectacular result. We thought we were buying keen design sensibility and attention to craft – we got a true partner.
Client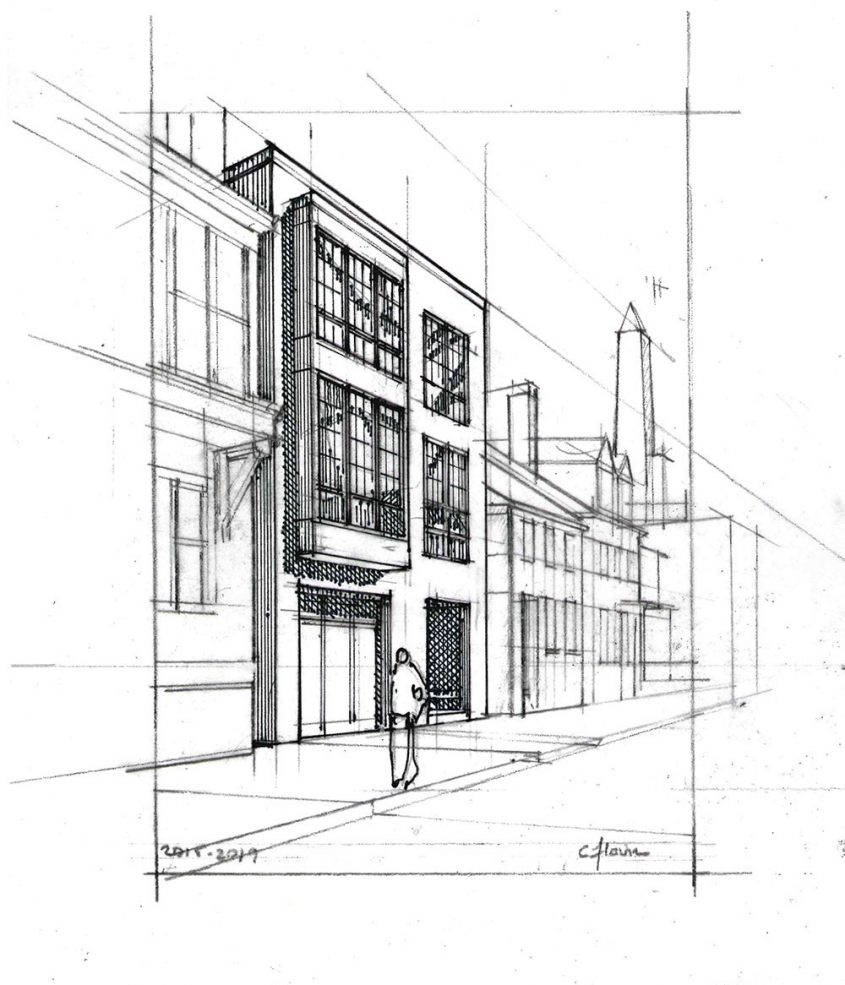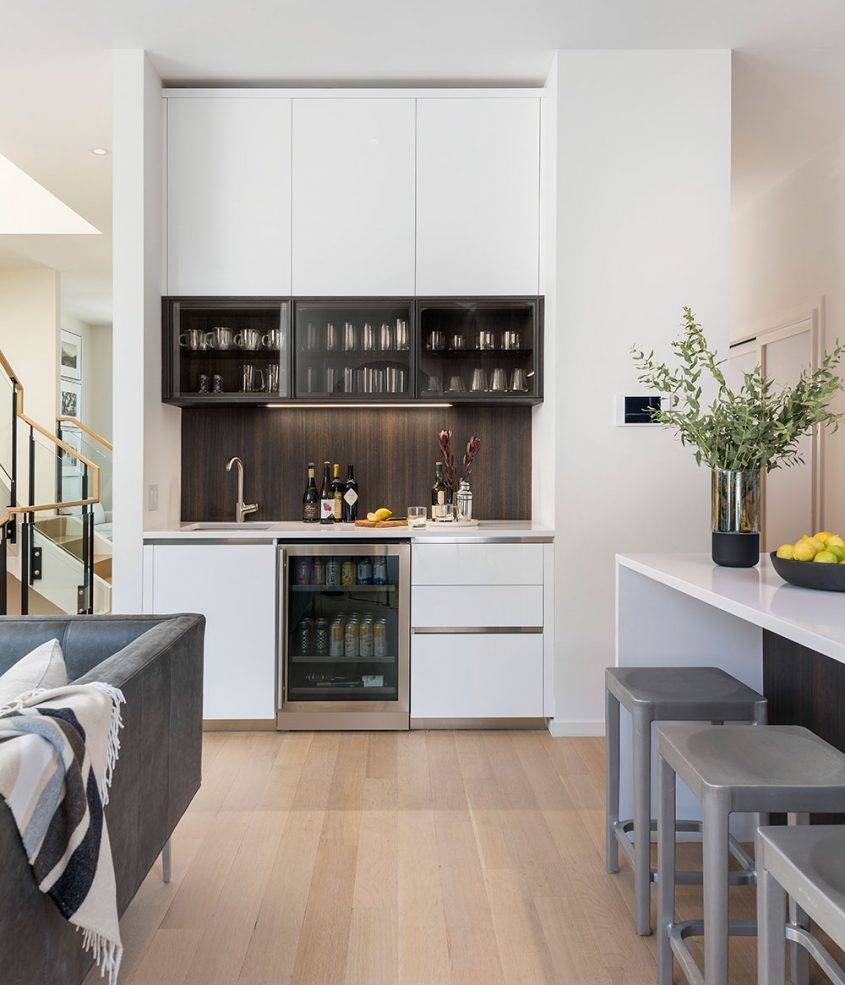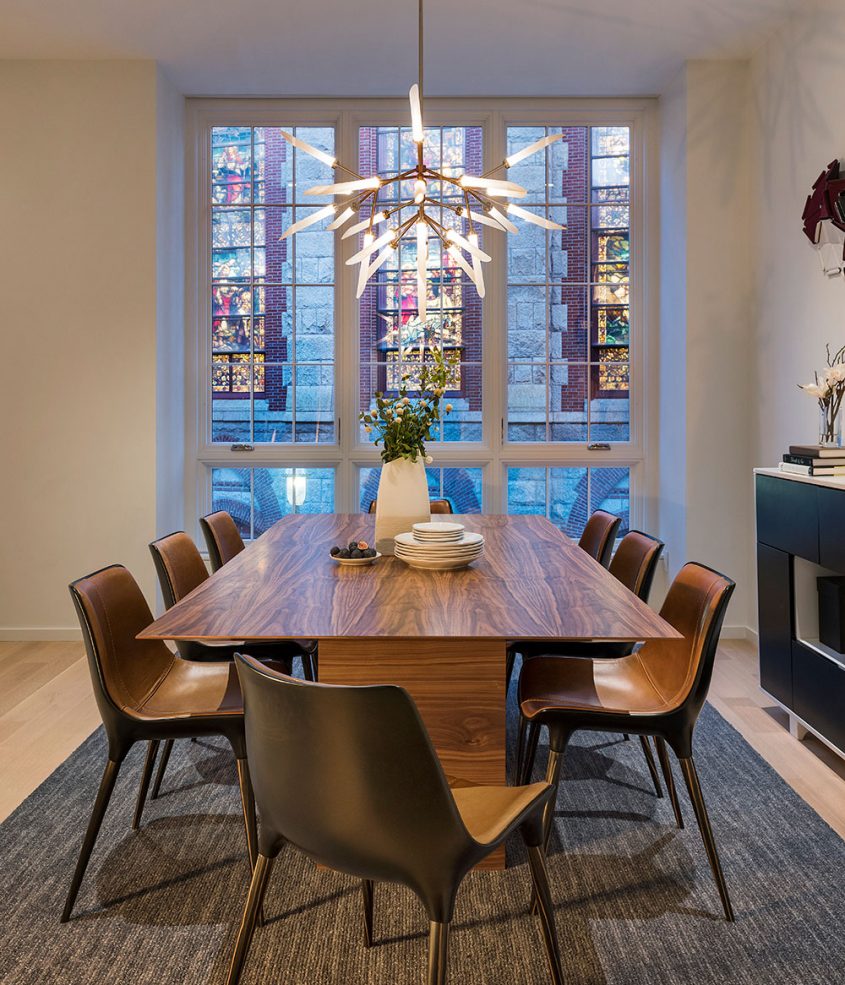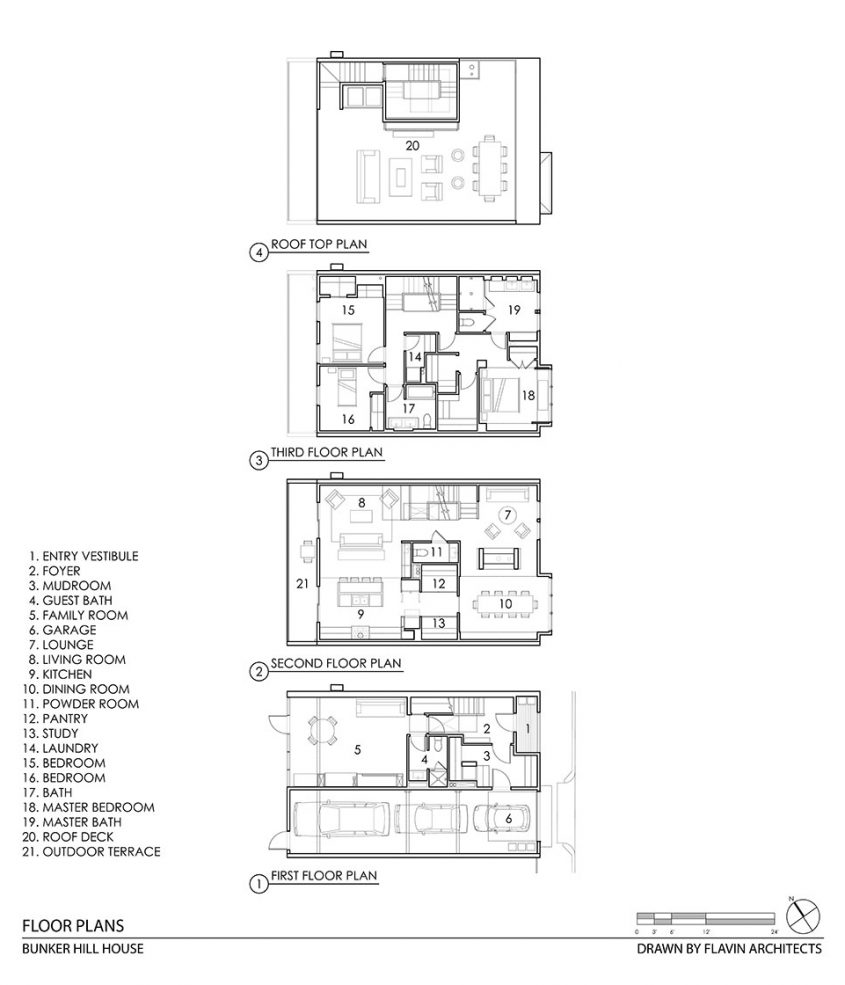 Credits
General Contractor
Columbia Contracting
Interior Designer
Erica Darnall Design
Structural Engineer
Simpson, Gumpertz + Heger
Civil Engineer
Engineering Alliance
Code Consultant
Building Code Consulting
Millwork
Divine Design Center
Photographer
Nat Rea Photography
Awards + Publications
Gold Prism Award, BRAGB, 2021

"Here & There: Outside Interest," New England Home Magazine, 2021