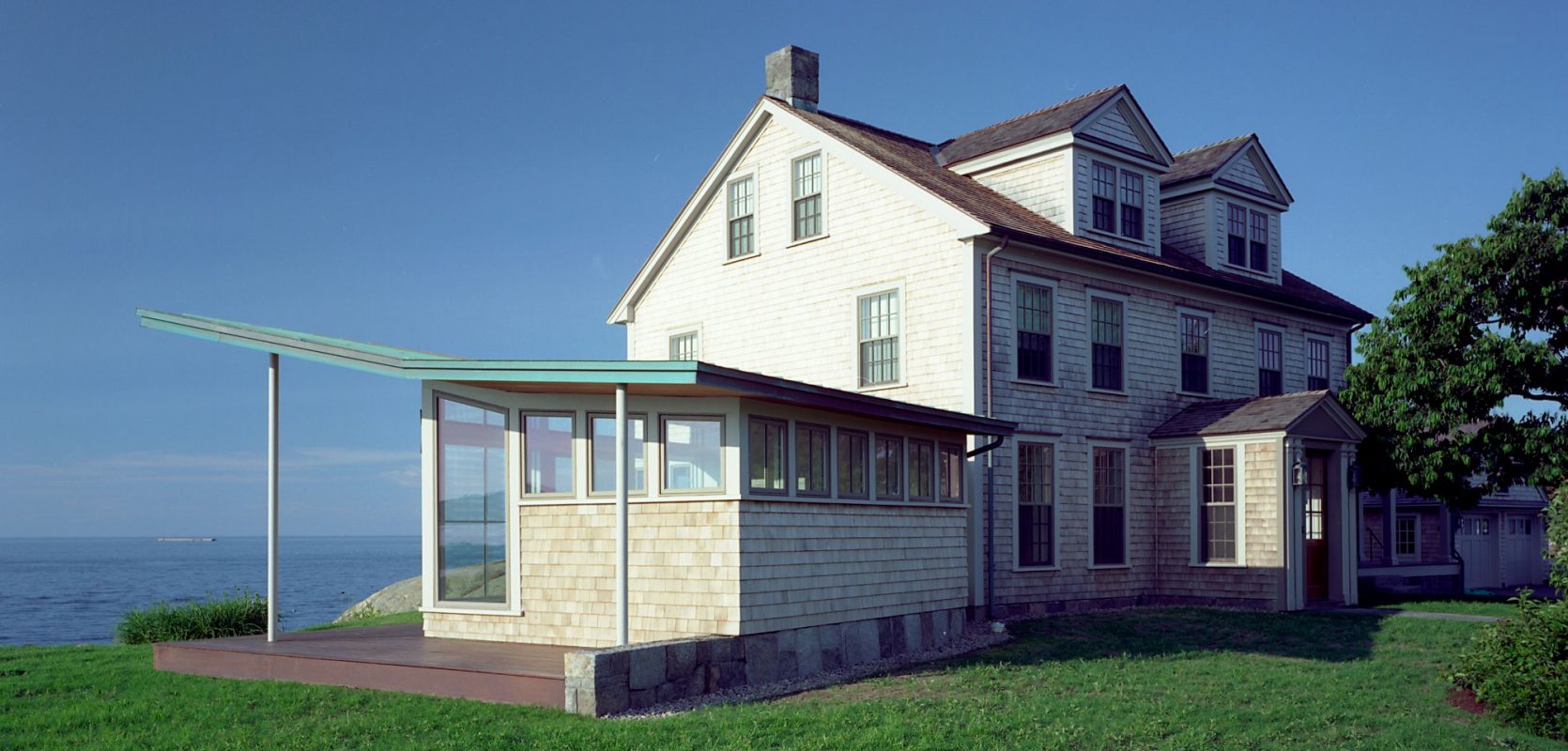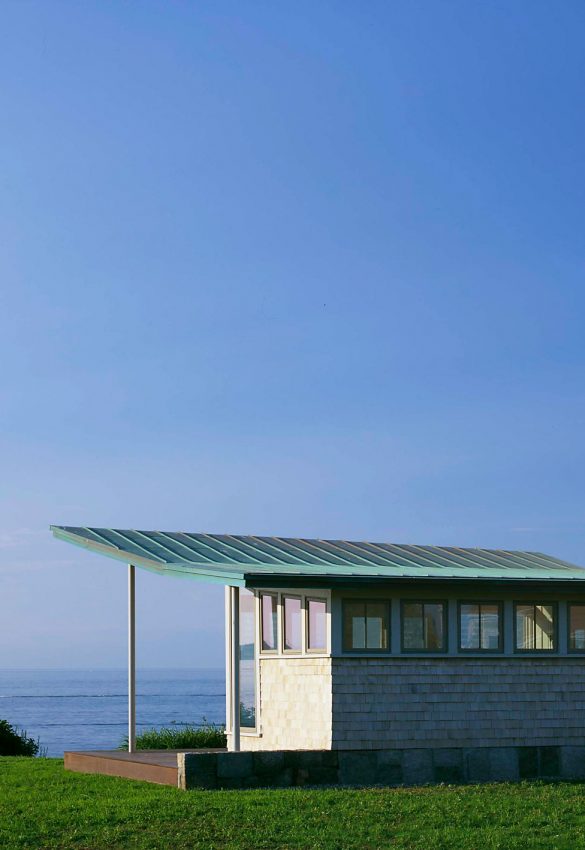 Modern Rockport
The original Colonial Revival house occupied a spectacular location on the rocky shore of Rockport harbor. The interior had been changed over the years, converted into an apartment dwelling so that almost none of the original interior finishes remained intact. A major drawback to the original structure was that the first-floor ceiling was a cramped seven feet high. Our clients, an active young family, wanted to completely transform these spaces and to add a modern study to the west side of the house.

Our renovation began with lowering the first floor by two feet. This achieved a generous ceiling height, and connected the home more perfectly to the exterior spaces including the gorgeous granite rock outcropping where the house sits. We opened up a cramped interior and increased the number of windows to bring the dramatic seascape into their daily lives.

Then we designed a sleek, modern addition that incorporates the traditional New England building materials used in the main house. A glass link leads from the main house to the addition, respecting the integrity of the original house. Local Rockport granite and shingled walls support the addition's folded "origami" copper roof that sweeps up towards the sea and shelters floor-to-ceiling glass.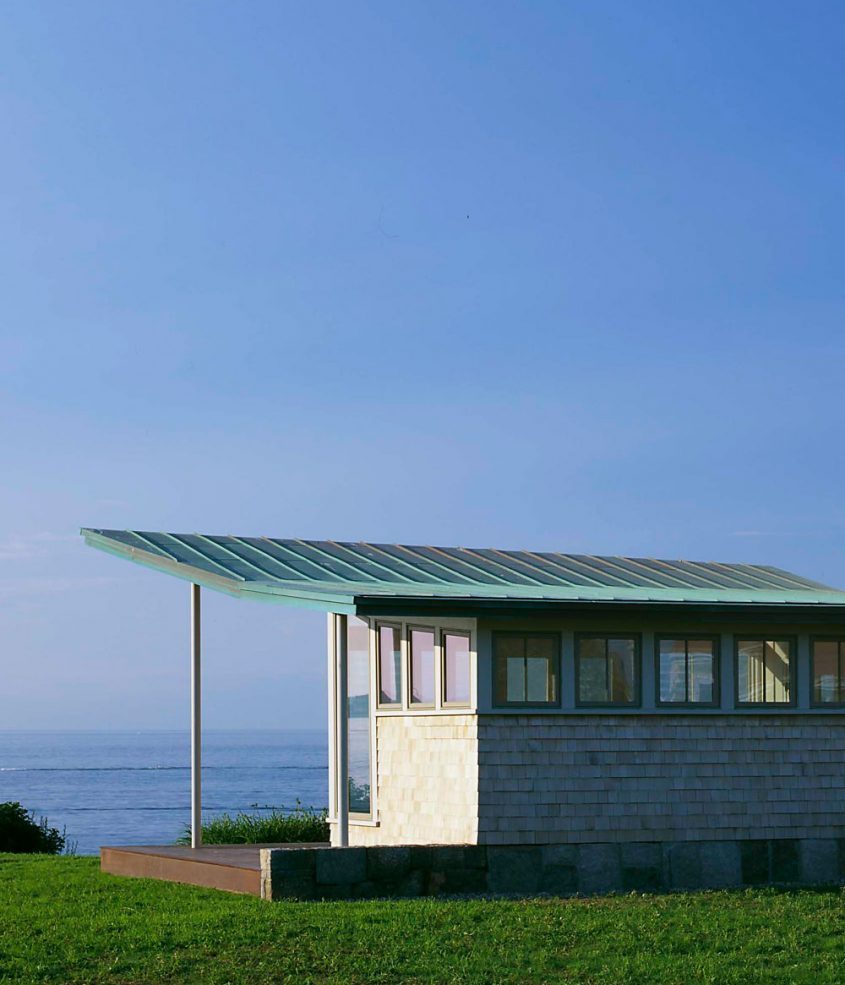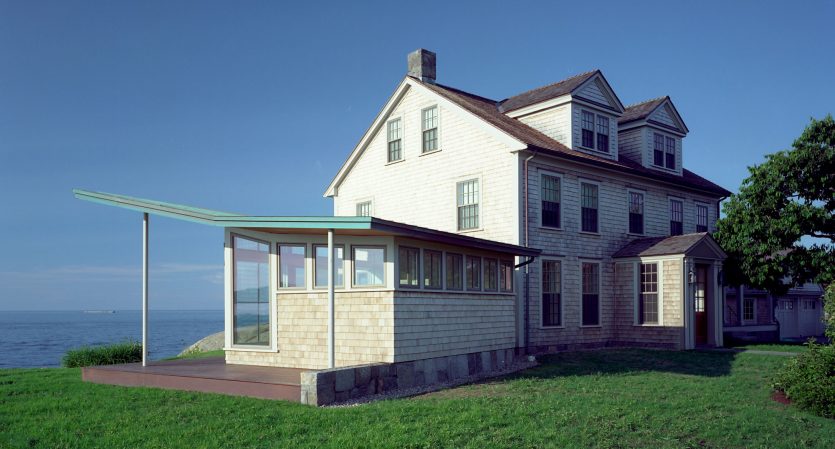 Flavin Architects designed and oversaw the complete renovation of our house. They listened to what we wanted—a modern renovation that capitalized on the property's seafront location, but at the same time reflected the qualities of the landscape and the flavor of the neighborhood. Local materials were sourced, granite from the local quarry. The stand-alone addition was a master stroke that both echoes the nature of the local New England architecture, yet made a unique and distinctive statement with its beautiful, sloping roof thatfaces the sea. Flavin Architects understood that we wanted excellent design but that with four children the house had to be a place to live comfortably. Even tenyears on, the house still feels brand new as the design elements are timeless. Visitors still marvel at its beauty. The build itself was painless and on time. Flavin helped us to choose a quality builder and monitored every single contractor to make sure quality was maintained in every area.
Client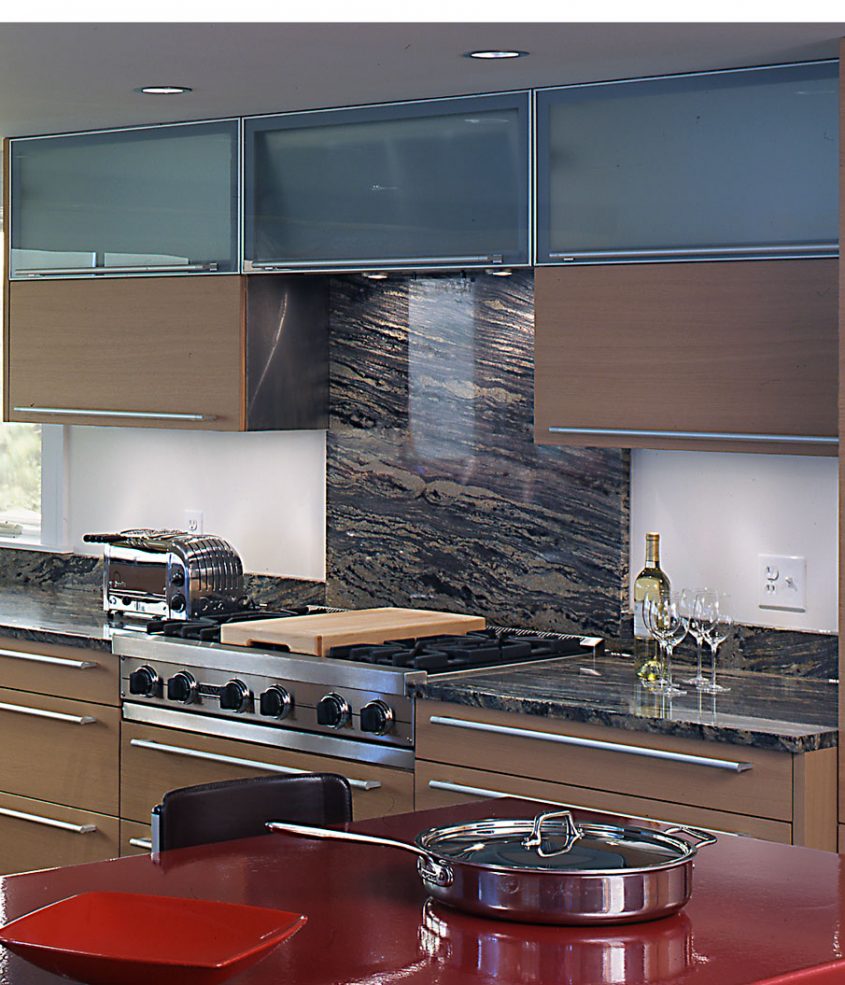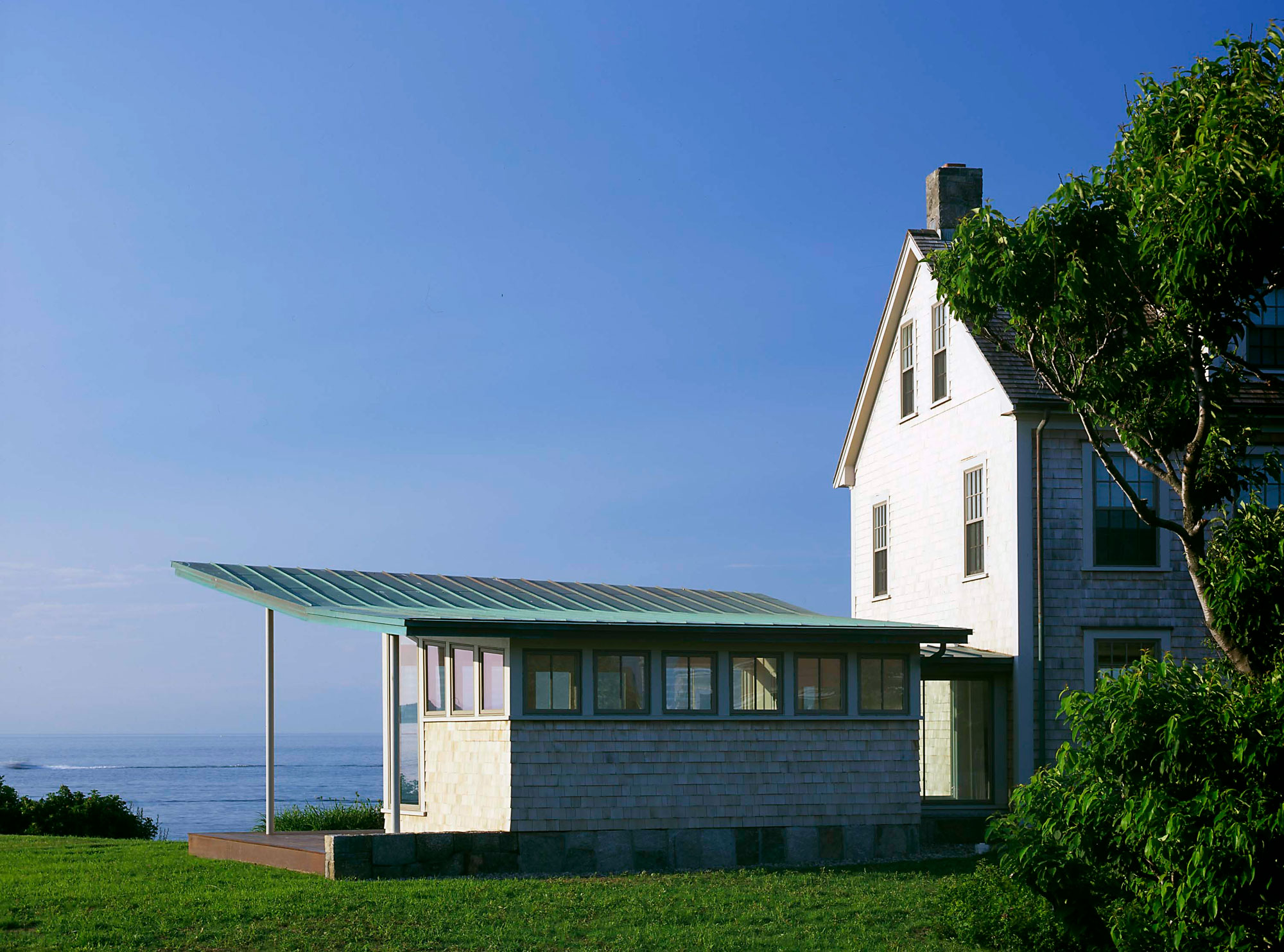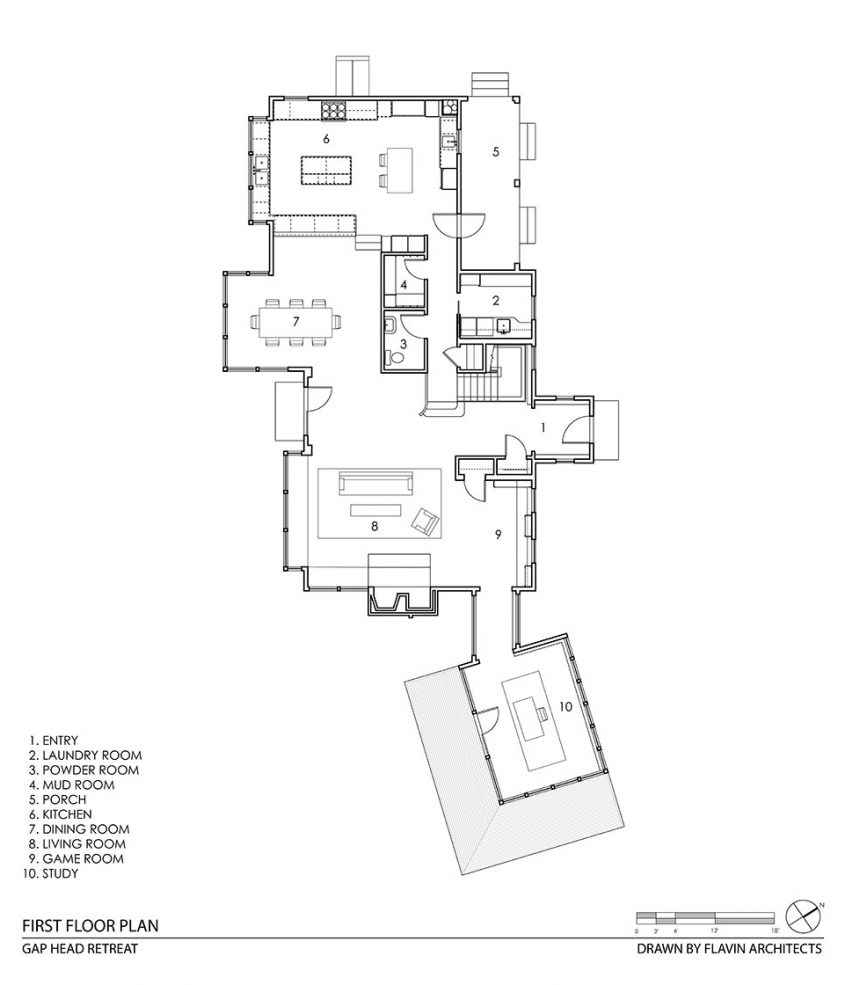 Credits
General Contractor
Metric Construction
Structural Engineer
Phelan Engineering
Mechanical Engineer
R.W. Sullivan
Photographer
Peter Vanderwarker Photography
Publications
"Old Meets Bold," Northshore Magazine, 2014

"Home for the Summer," Boston Globe Magazine, 2005