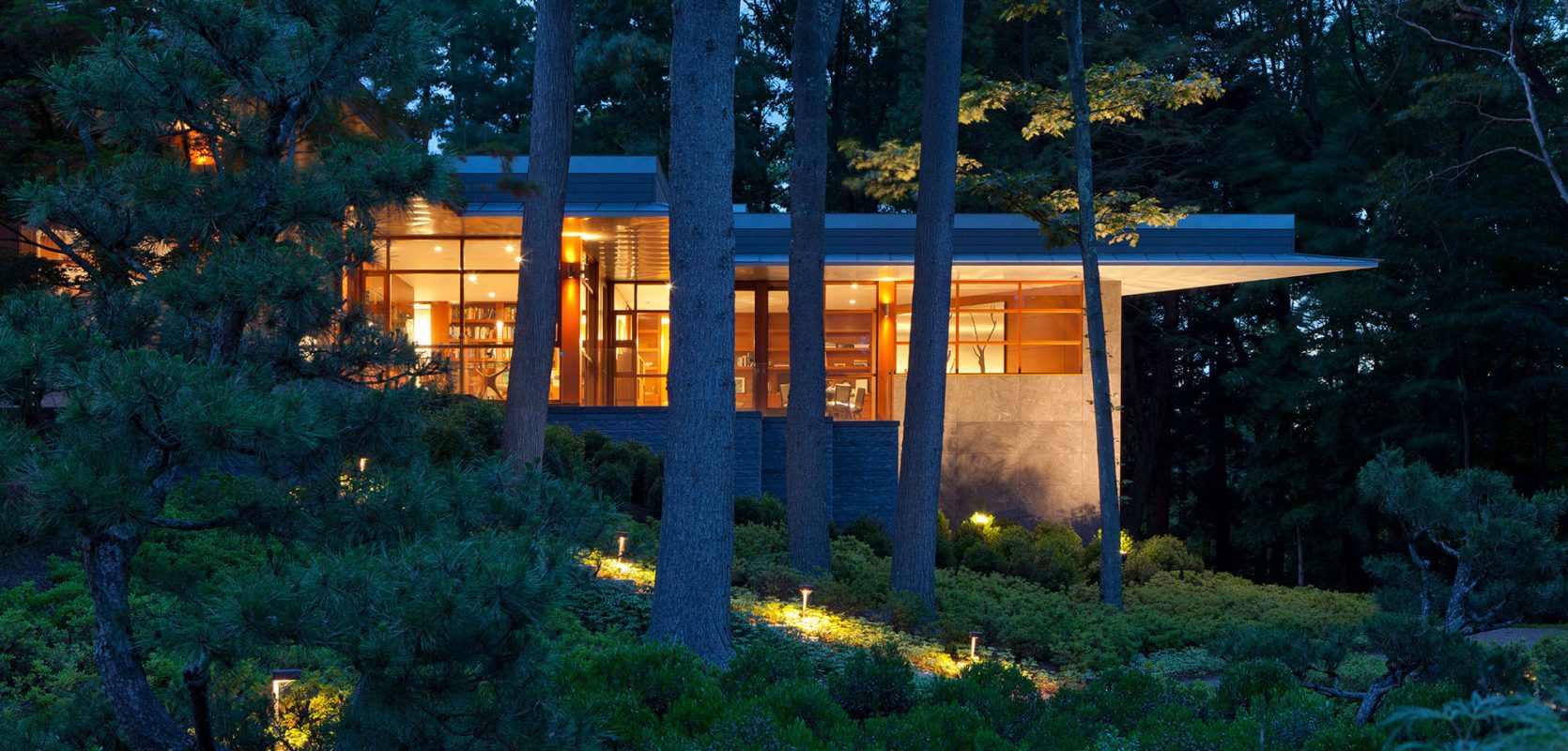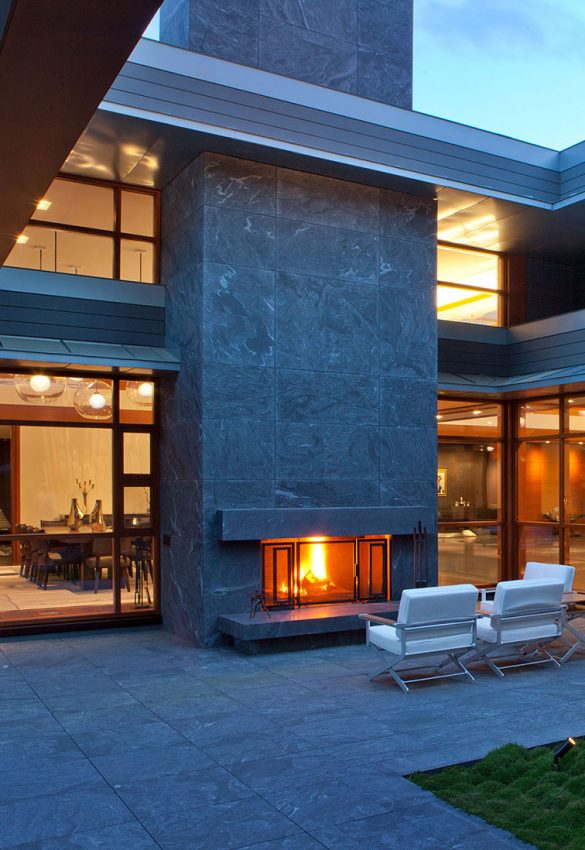 West Coast Modern in New England
This house, with its zinc-clad overhangs and emphasized horizontality, is settled into—and inspired by—the rural New England landscape. The home and its accessory buildings are situated on thirteen acres of exposed granite ledge and shaded by mature conifers. Echoing the horizontal plains of the building are two ponds, including Skating Pond. As with many properties in the area, the grounds were designed by Frederick Law Olmsted.

Every aspect of this house west of Boston has been considered in terms of how it relates to the natural world. Working with renowned design architect Brian Hemingway of Vancouver, Flavin Architects collaborated on the design and served as Architect of Record for the Renovation and reconstruction of the existing 1987 house. Ron Herman designed the surround, and the Landscape Architect of Record was Zen Associates. Shrub filled terraces, stairwells, and young deciduous trees create a through-line between the house and its surrounding landscape. The home itself uses a restrained palette of stone, natural finished wood, and zinc to further enhance its connection to the land.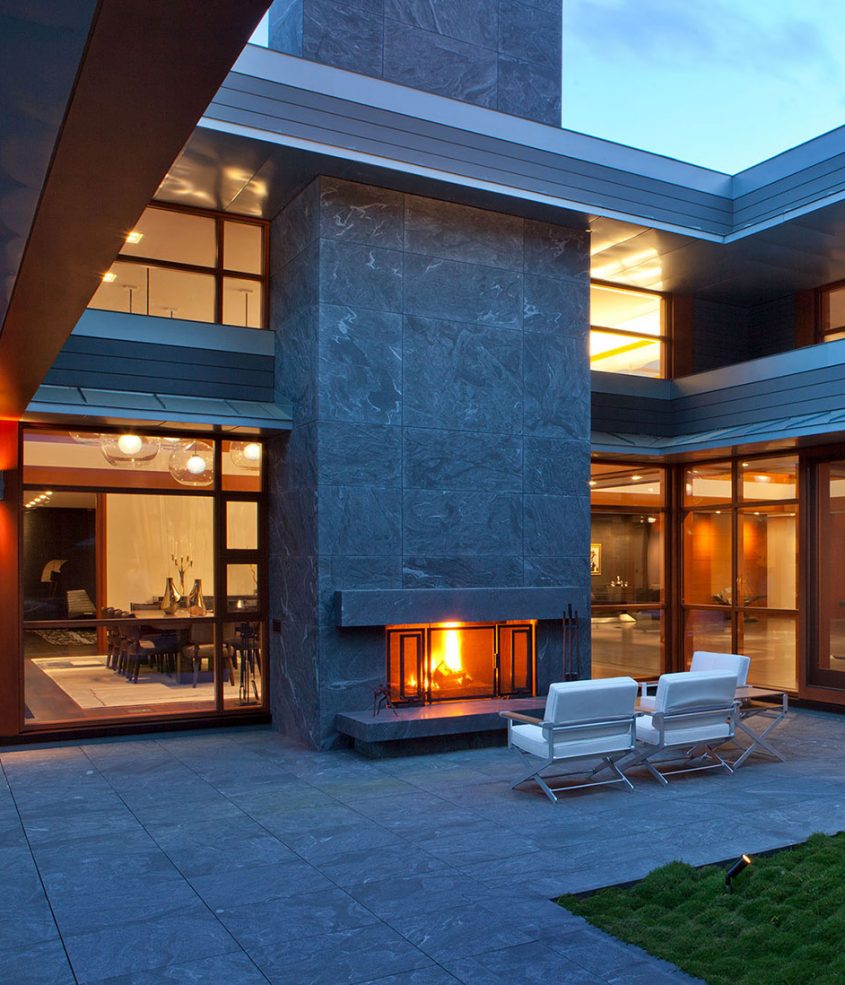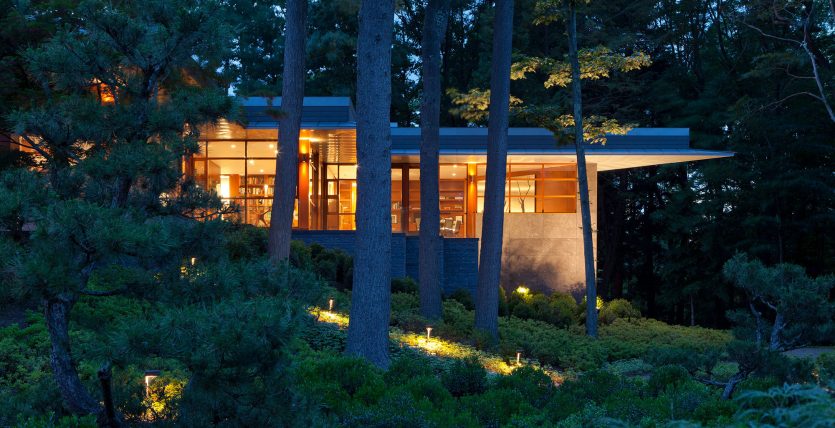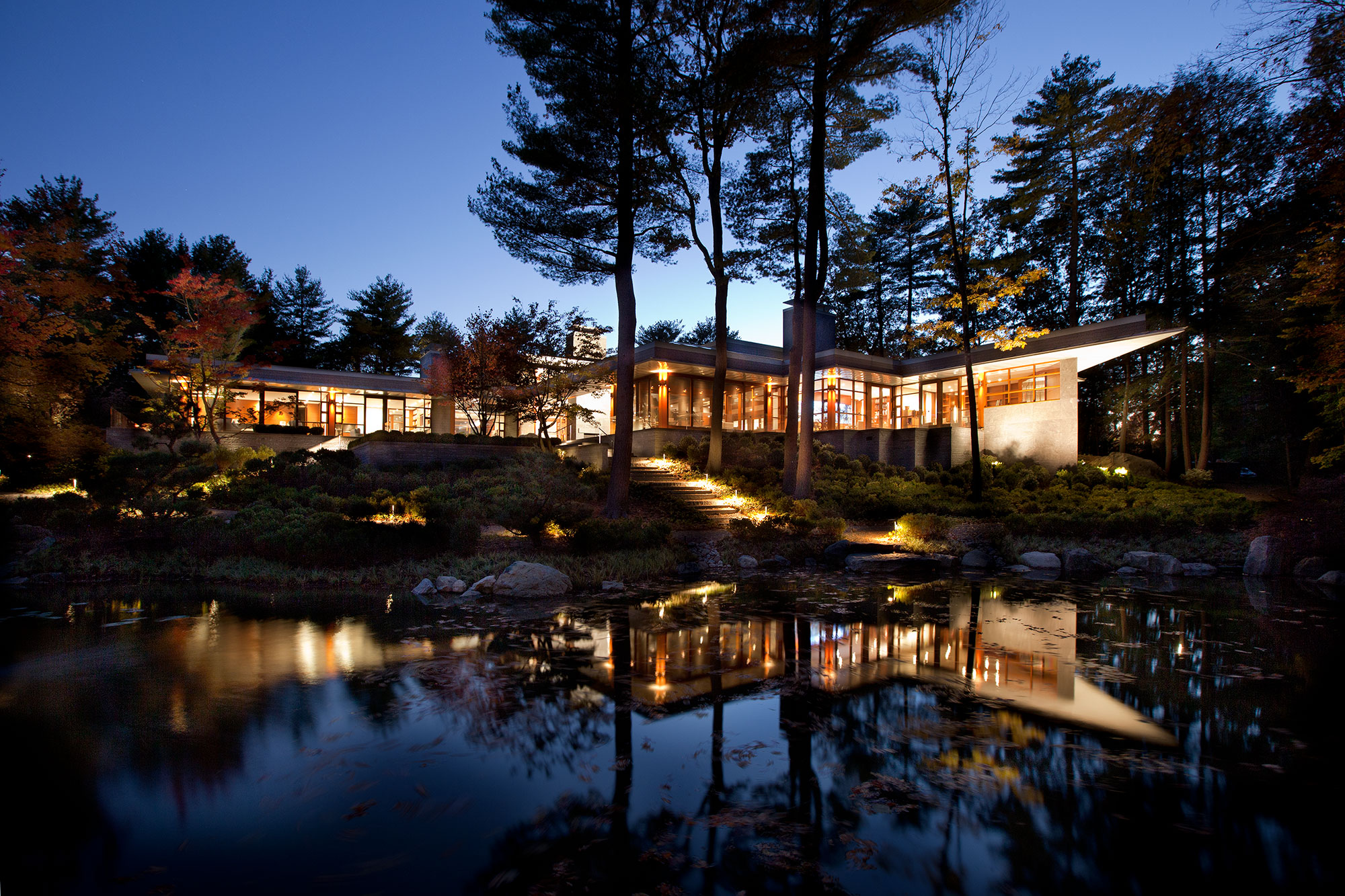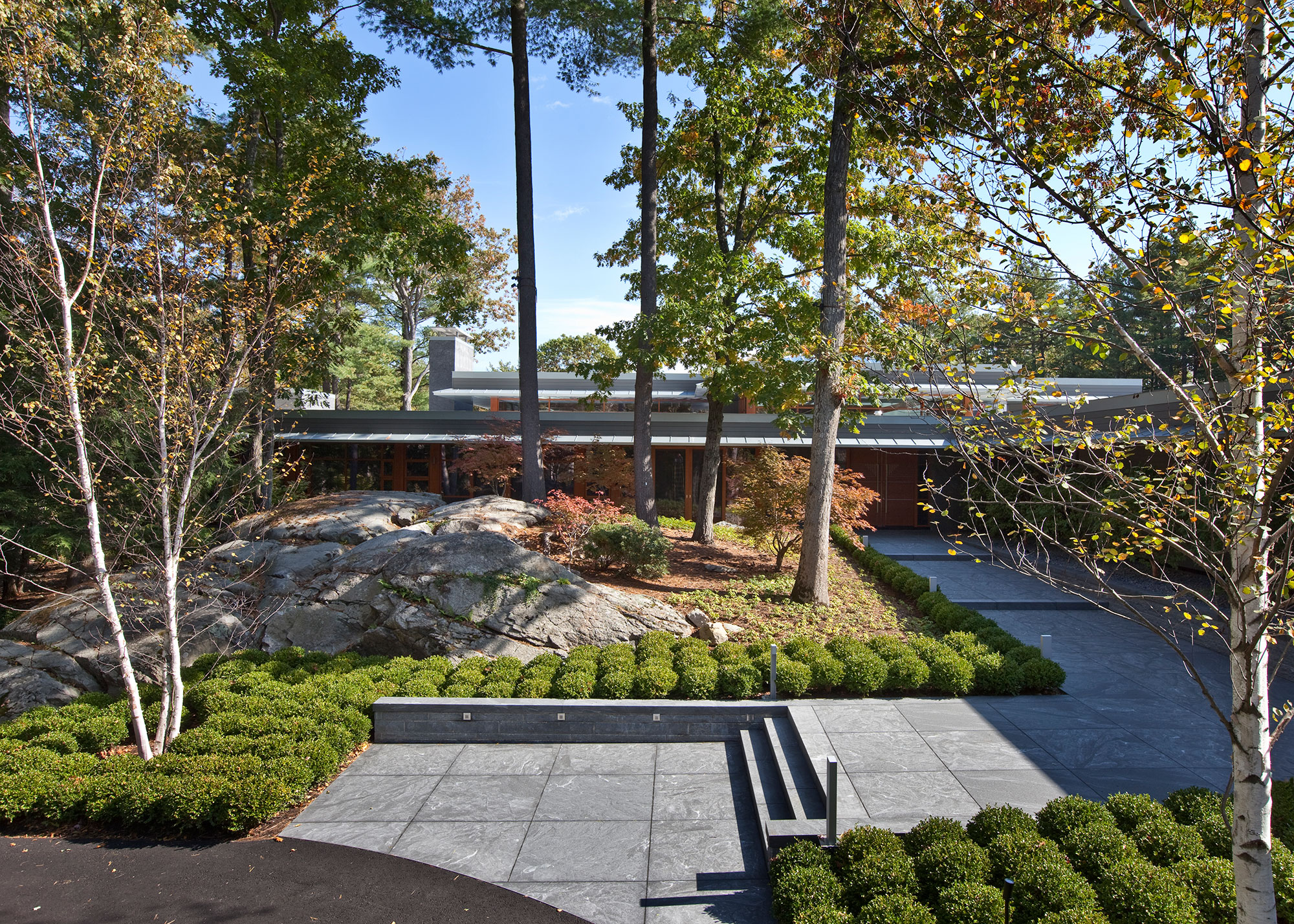 Colin and Howard struck the delicate balance between guiding their client and listening to their client. They were then able to translate the concept into a design. The result was stunning. The West-of-Boston home is one of the premier homes in the area!
GENERAL CONTRACTOR
Though the owners are ardent art collectors, they did not build their home to showcase specific works; the real artists here are architects Hemingway and Flavin. So deft were they at inviting nature into their creation that, from certain angles, it can be hard to tell where the outdoors stops and starts.
"Positively Beaming,"
Robb Report: Home and Style
, 2015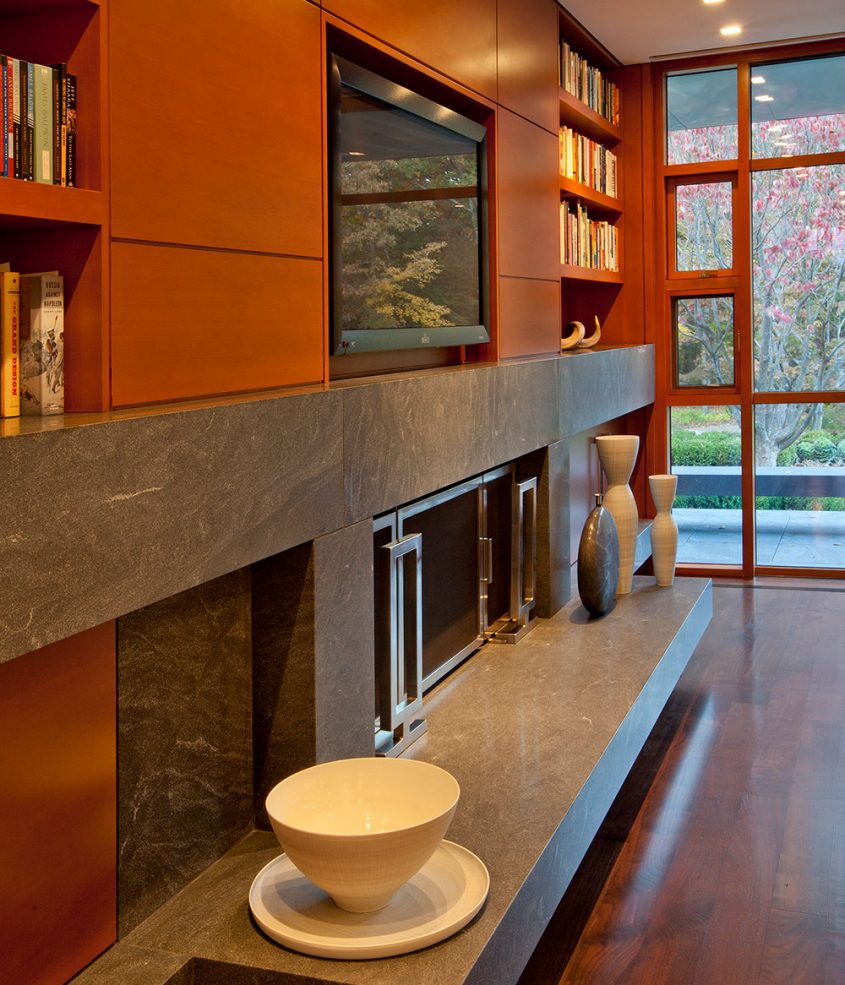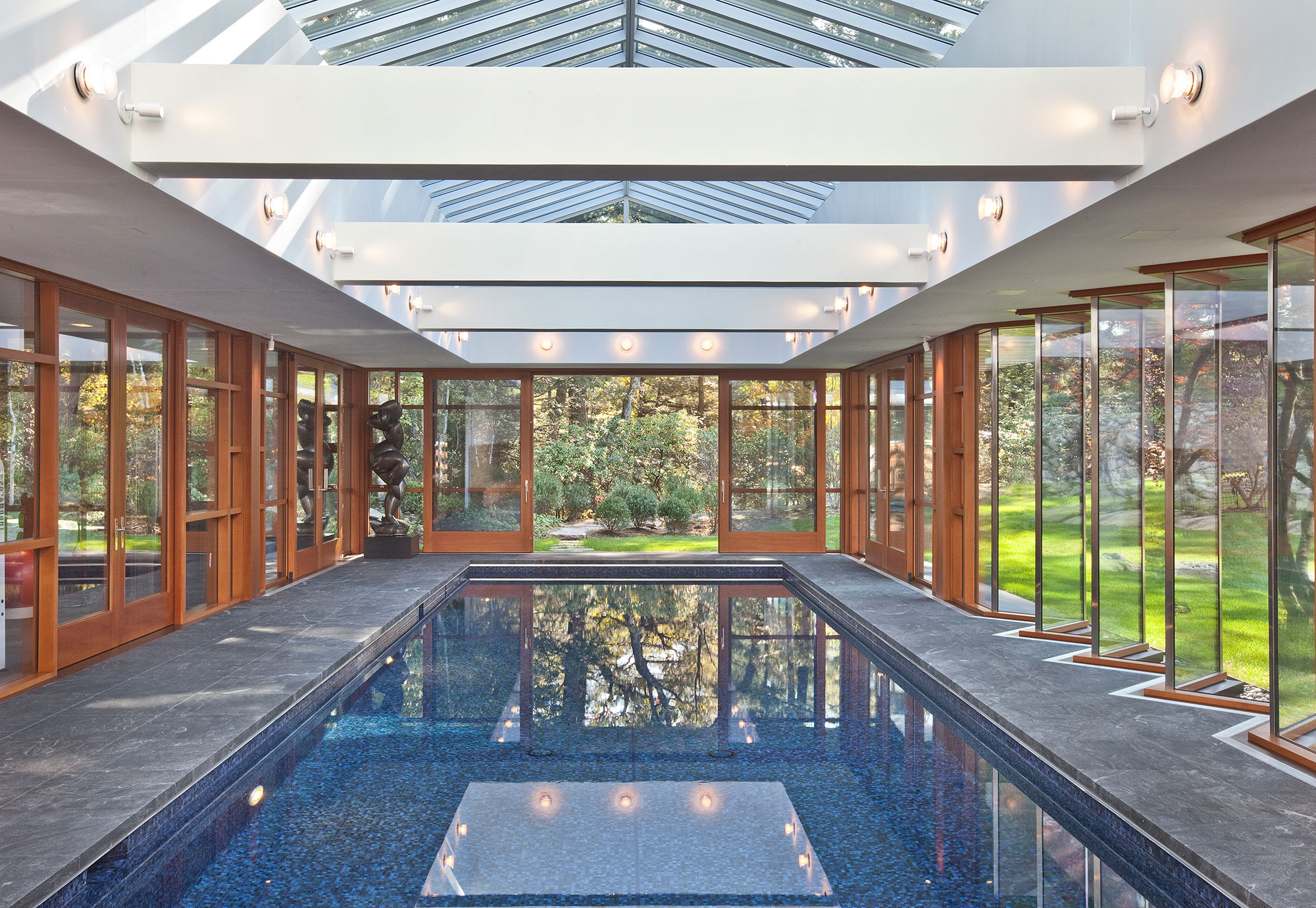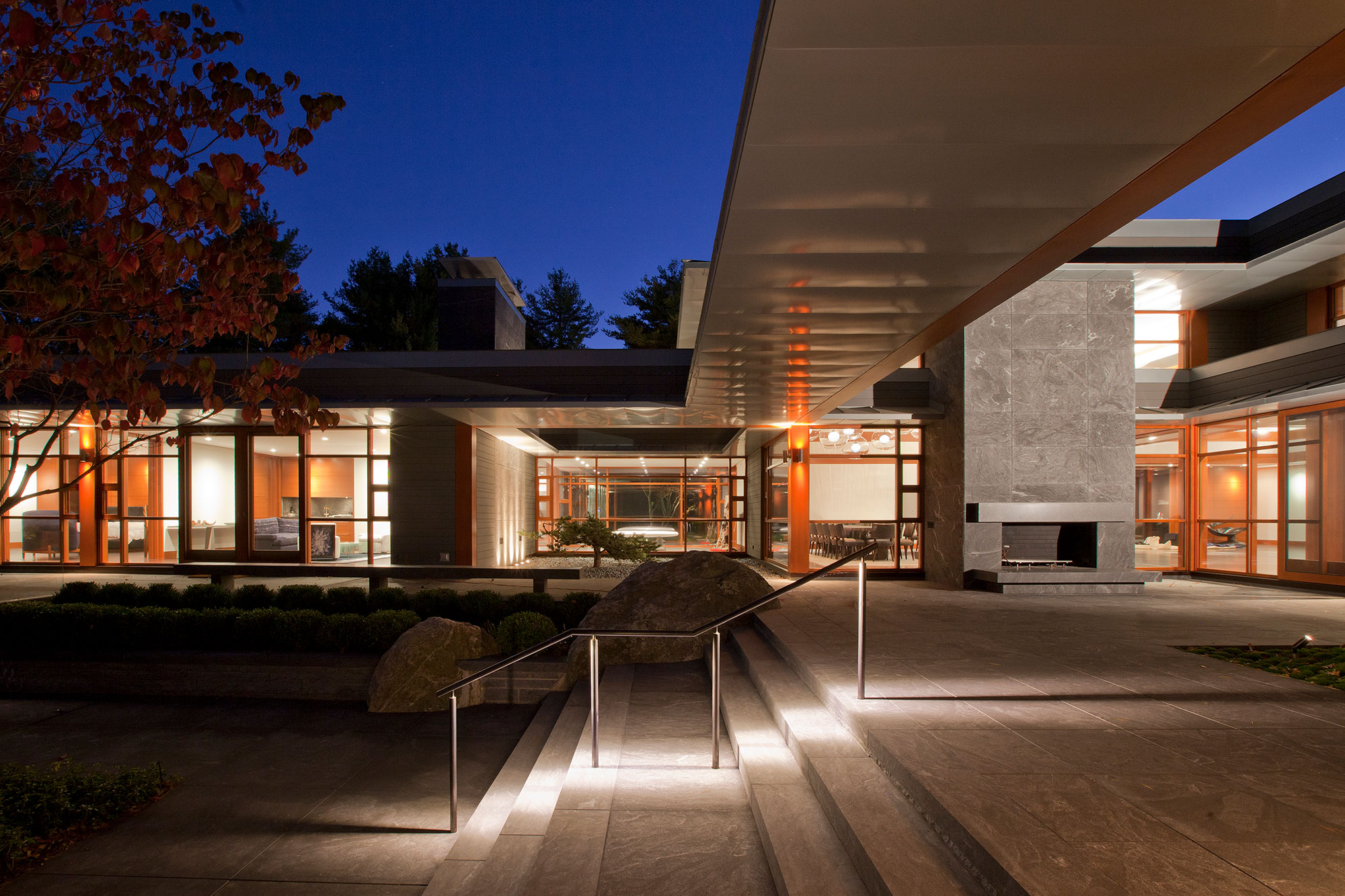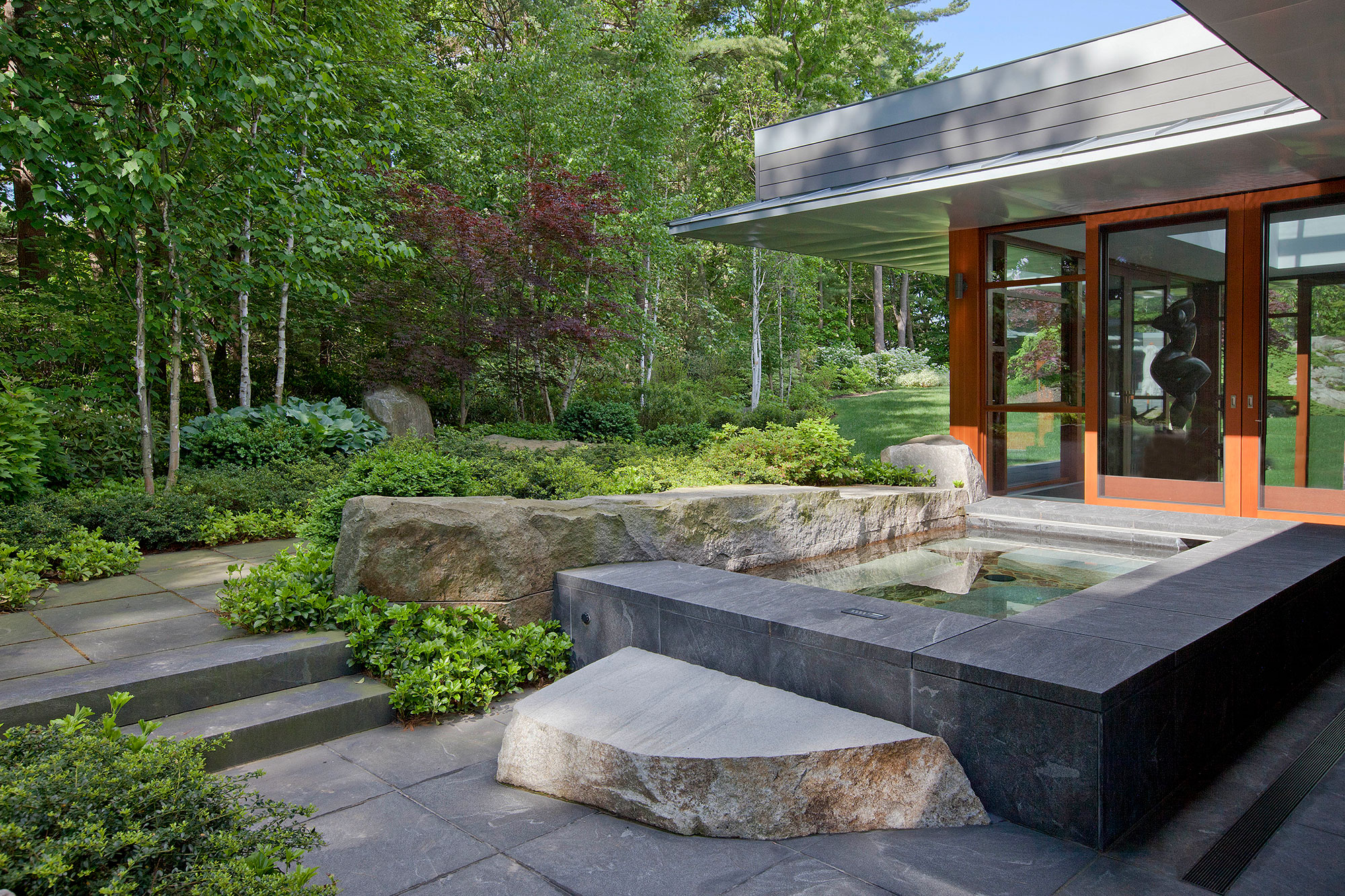 Credits
Design Architect
Brian Hemingway Design
General Contractor
Thoughtforms
Landscape Design
Ron Herman Landscape Architect
Landscape Architect
ZEN Associates
Interior Designer
Pembrooke & Ives
Civil Engineer
Columbia Design Group
Structural Engineer
Siegel Associates
Mechanical Engineer
Sun Engineering
Surveyor
Snelling & Hamel Associates
Structural Steel
Kelley Welding
Windows + Doors
Architectural Openings
Wood Finisher
Wayne Towle Master Finishing
Lighting Consultant
Sladen Feinstein Integrated Lighting
Millwork
Kochman Reidt + Haigh

Herrick & White
Custom Lighting Artist
Carrie Gustafson
Photographer
Peter Vanderwarker Photography