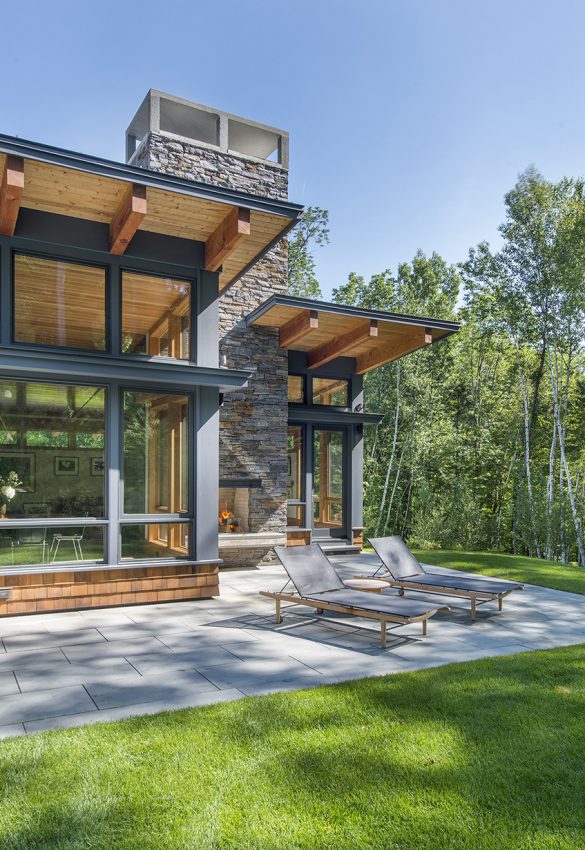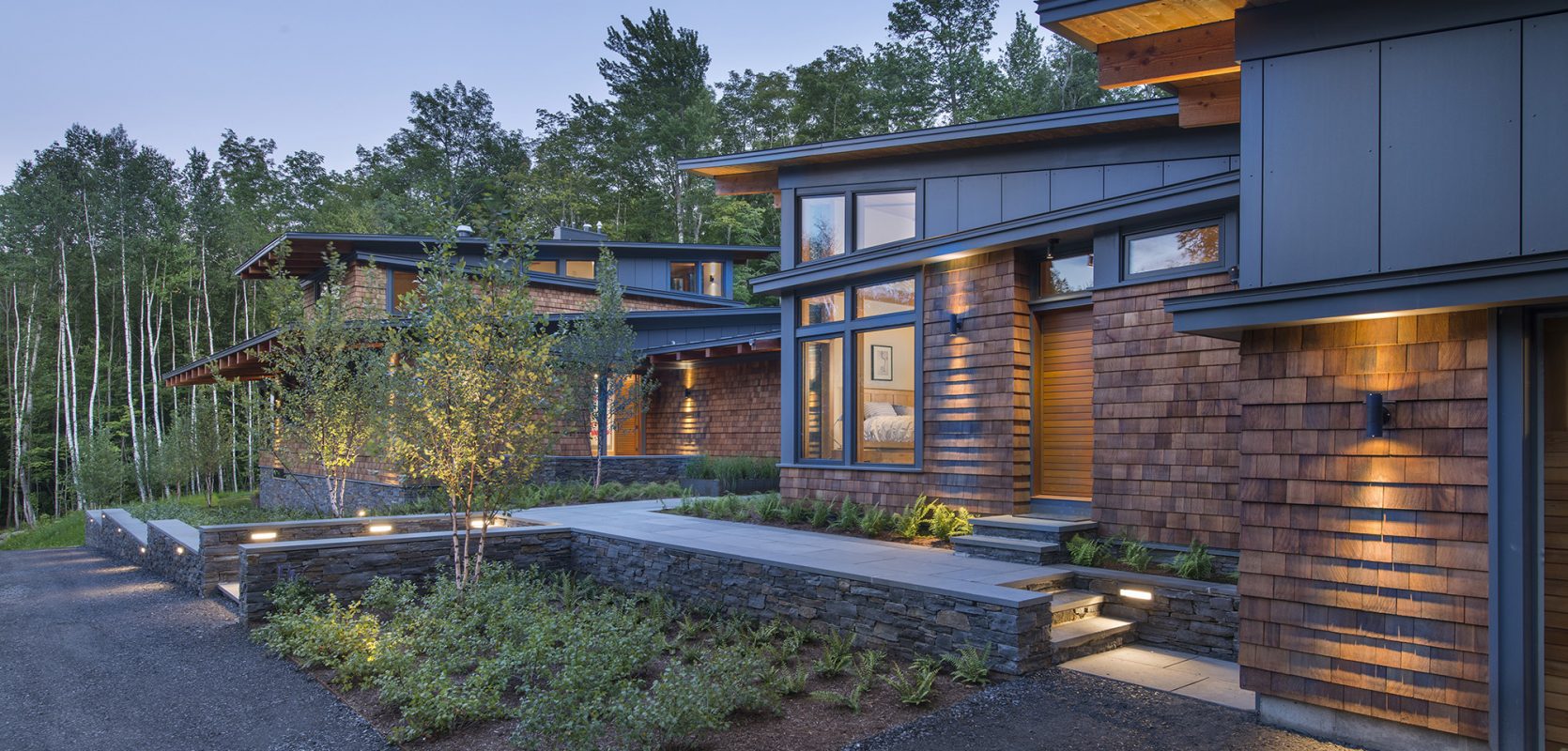 Mad River Valley Ski Chalet 
This house is tucked discreetly into its wooded site in the Mad River Valley, near the Sugarbush Resort in Vermont. The soaring rooflines complement the natural slope of the land and open up views through large windows to a meadow rich with native wildflowers. Innovative touches including concrete floors, composite exterior wall panels, and exposed steel beams are in dialogue with the cedar shingles, fir beams, and native stone walls that help fit the structure into its surround. The home is passively heated by the sun, aided by triple pane windows and super-insulated walls. The site design by Wagner Hodgson extends the lines of the house into the landscape through stone terraces and retaining walls.

A guest house/garage was placed nearby following the natural contours of the land. The building is carefully arranged to maintain privacy with the main house. The guest house interior includes bedroom, kitchen and living space all within a modest 350 square feet.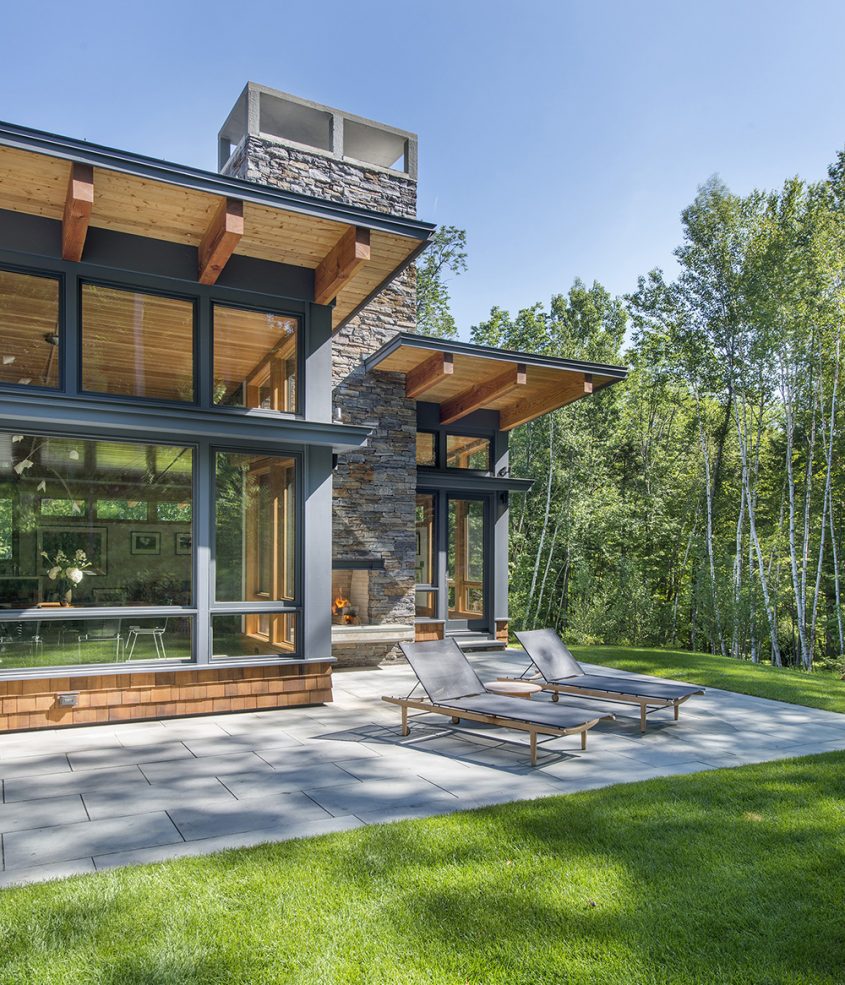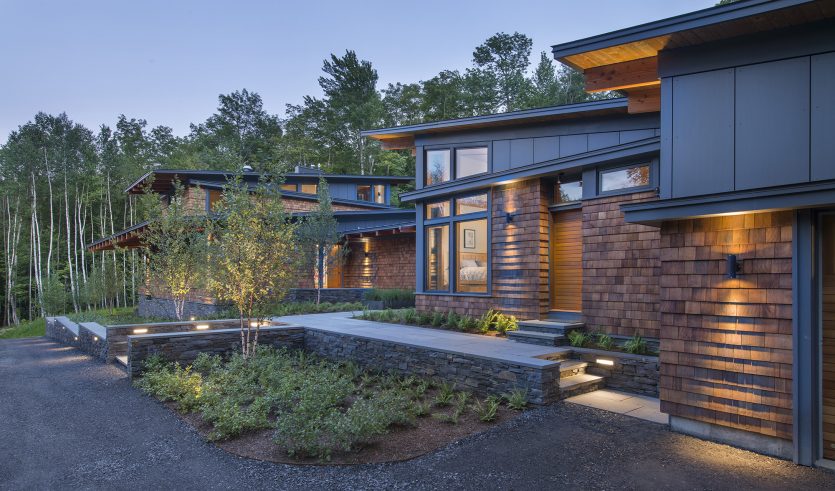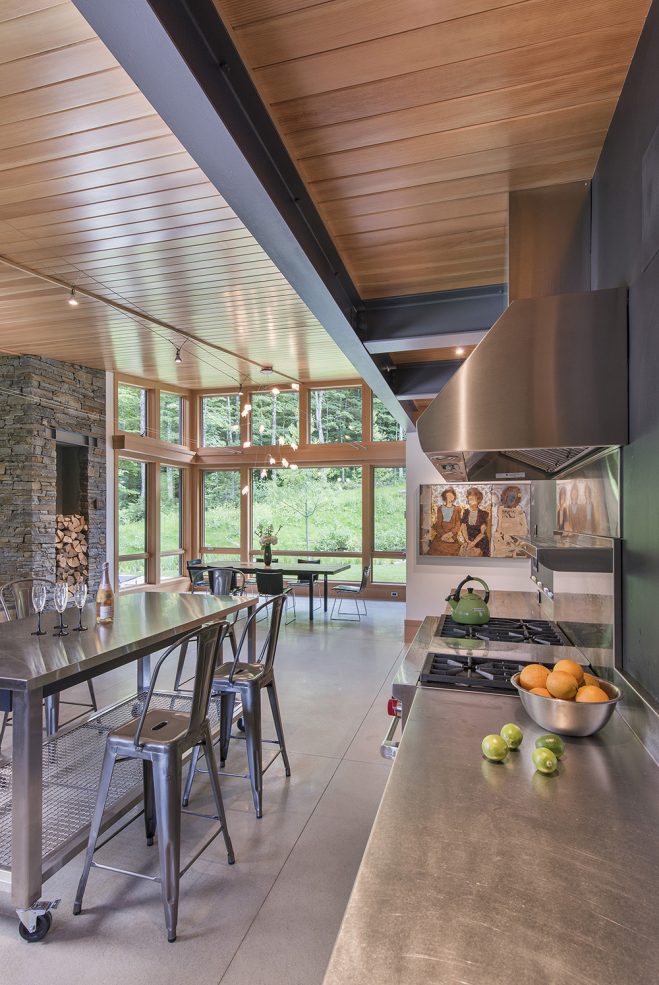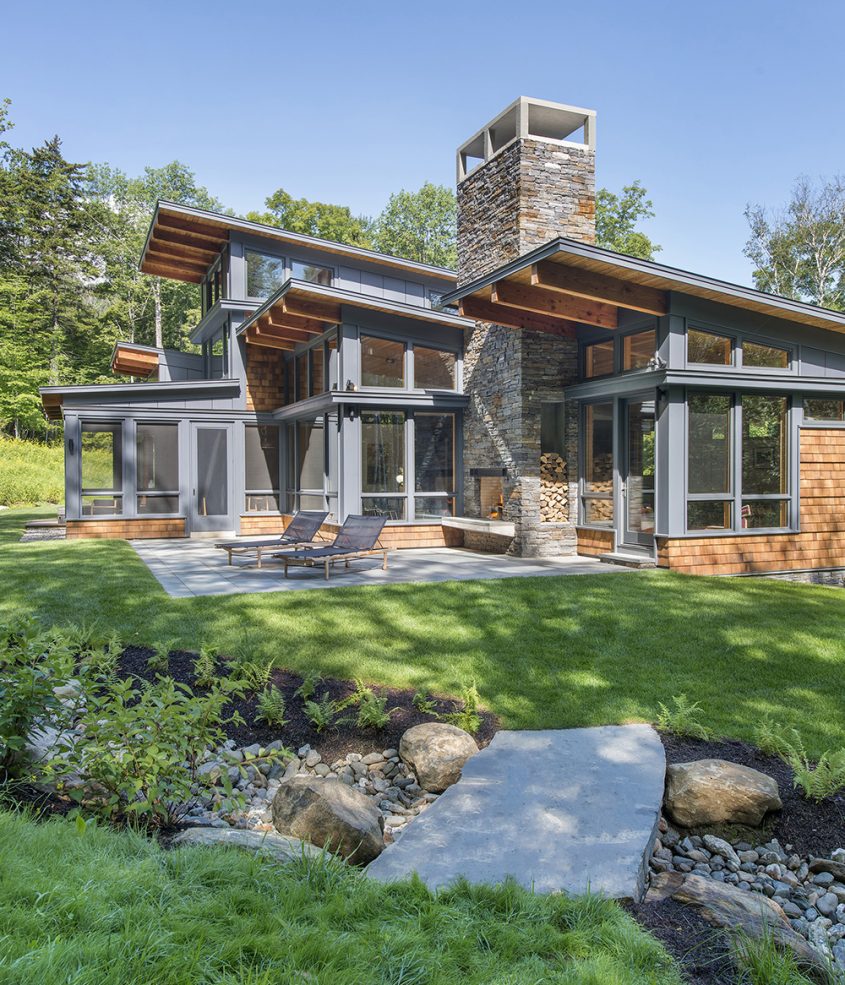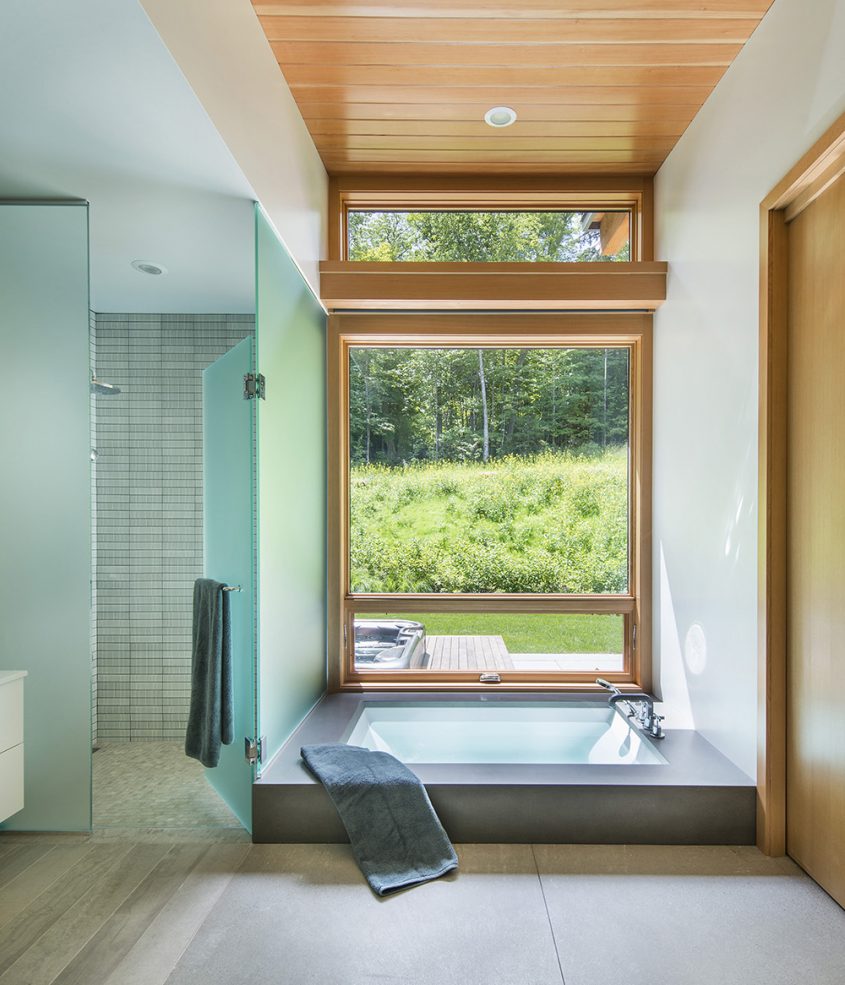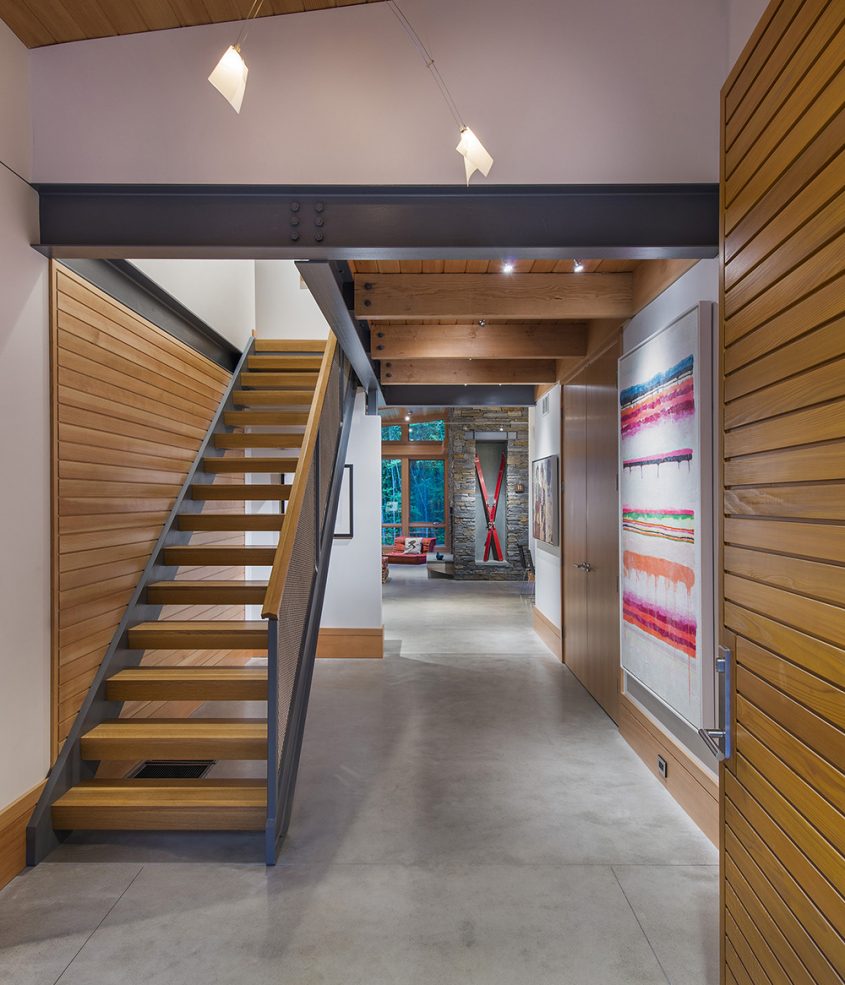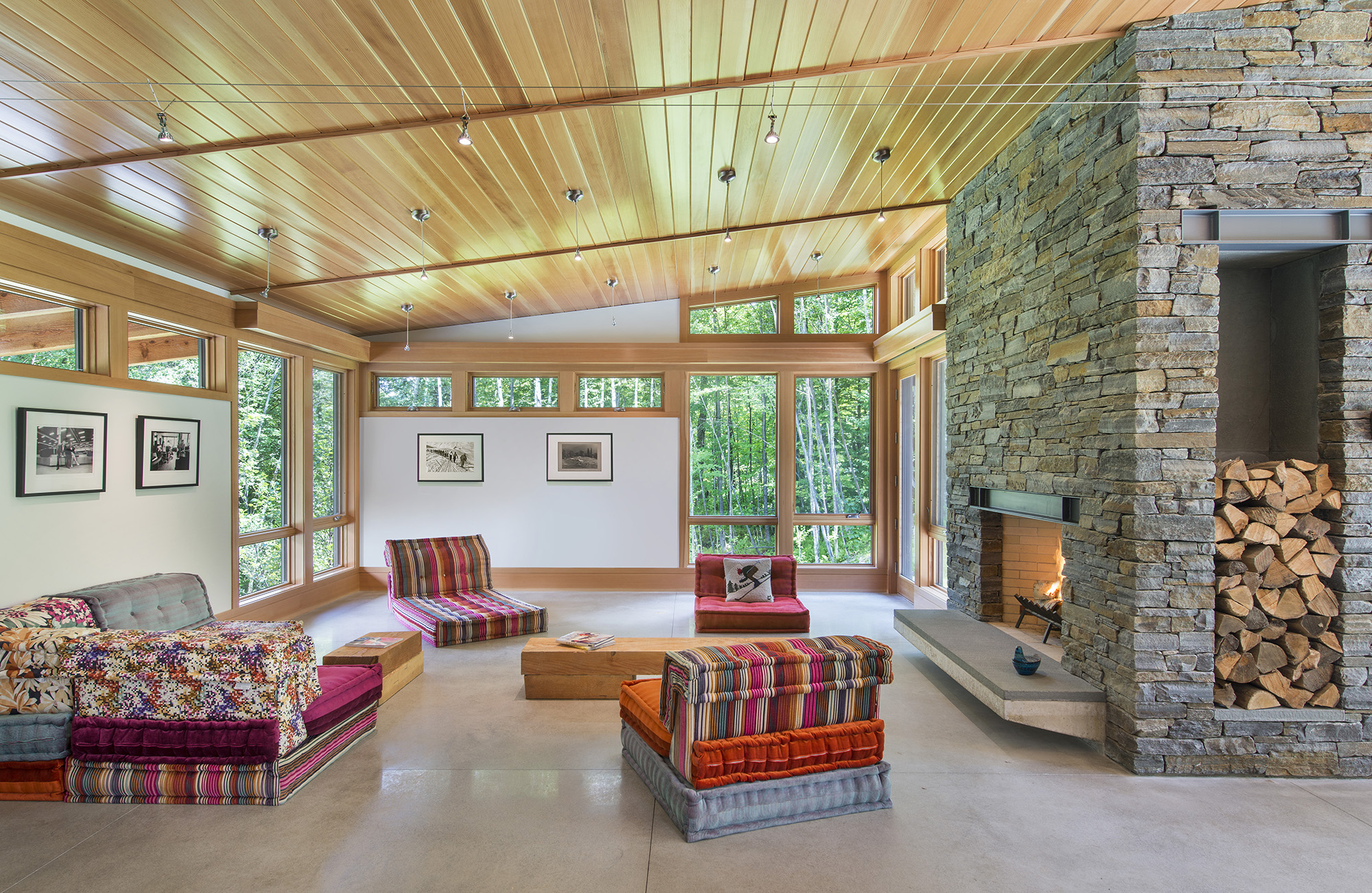 Flavin Architects have designed our new Vermont house. The house is very modern, just what we wanted. They have helped organize our team of construction company, forest management, septic engineers. All working together to build our dream!
Homeowner
Taking his cue from the owners' tastes and the lot itself, Flavin designed a modern, elegant, yet modest three-bedroom dwelling that is tucked neatly into the landscape. "We loved everything about Colin's design," says the wife. "We especially loved the way he used so many organic materials like stone, wood, and even steel, and the way the sloping rooflines blended in with the topography of the lot.
"Great Planes,"
New England Home Magazine
, 2017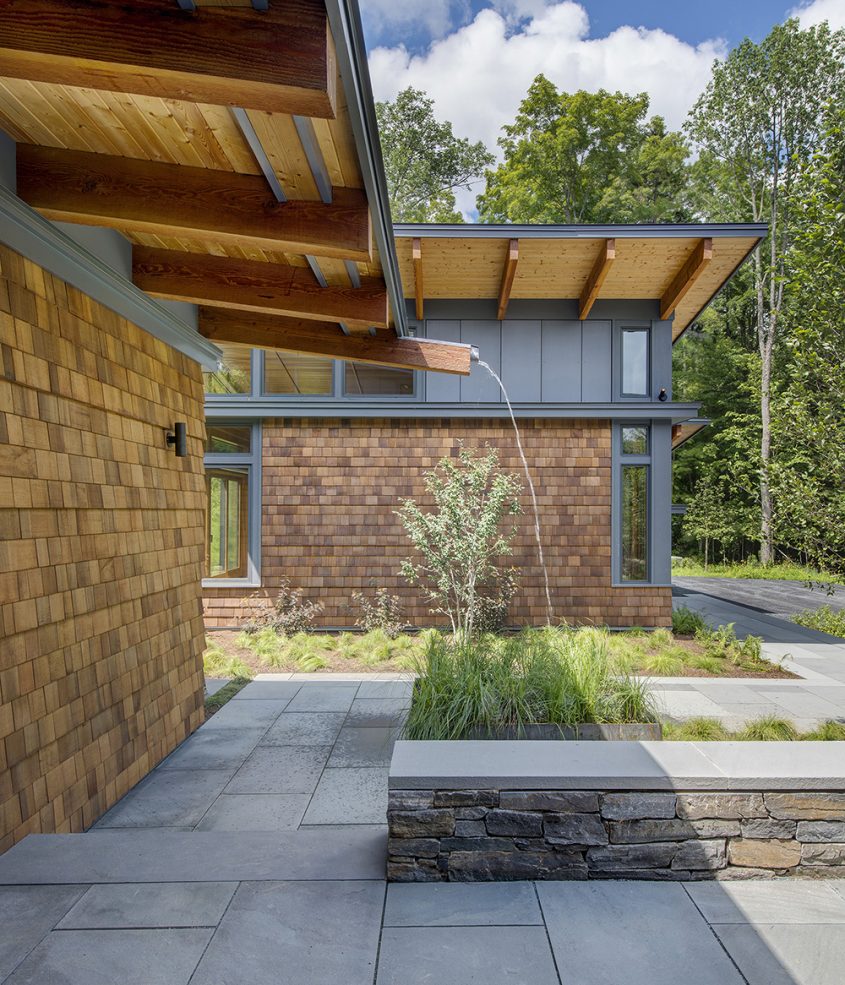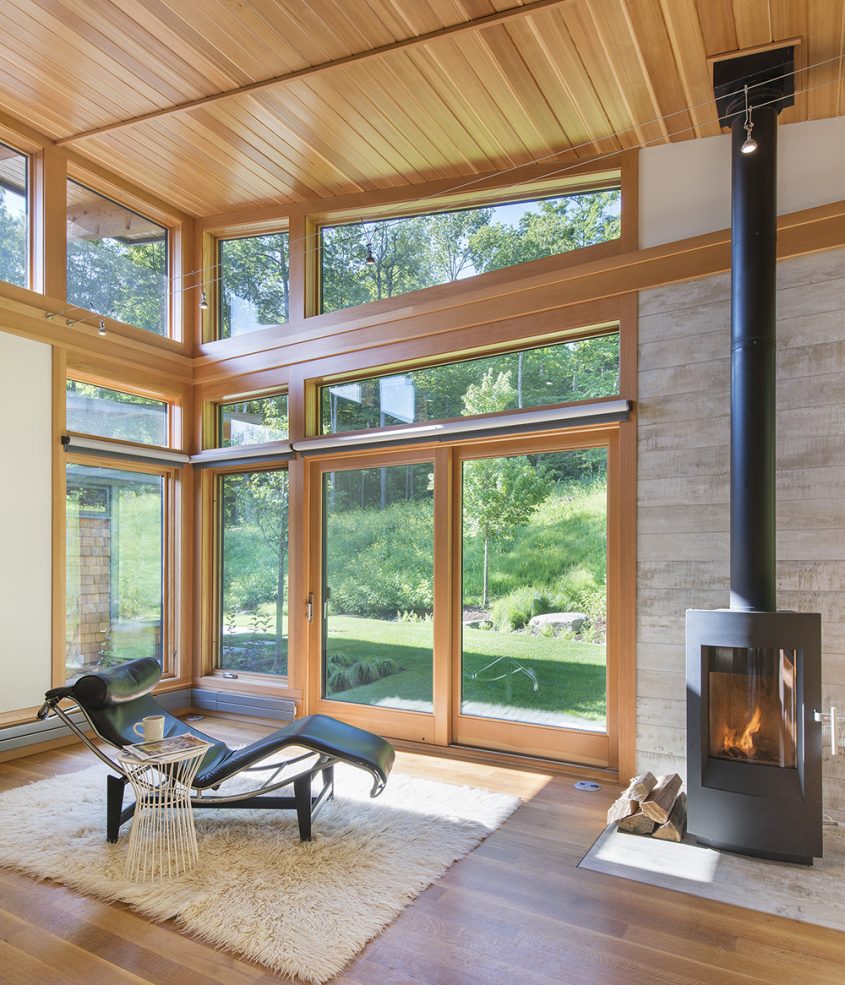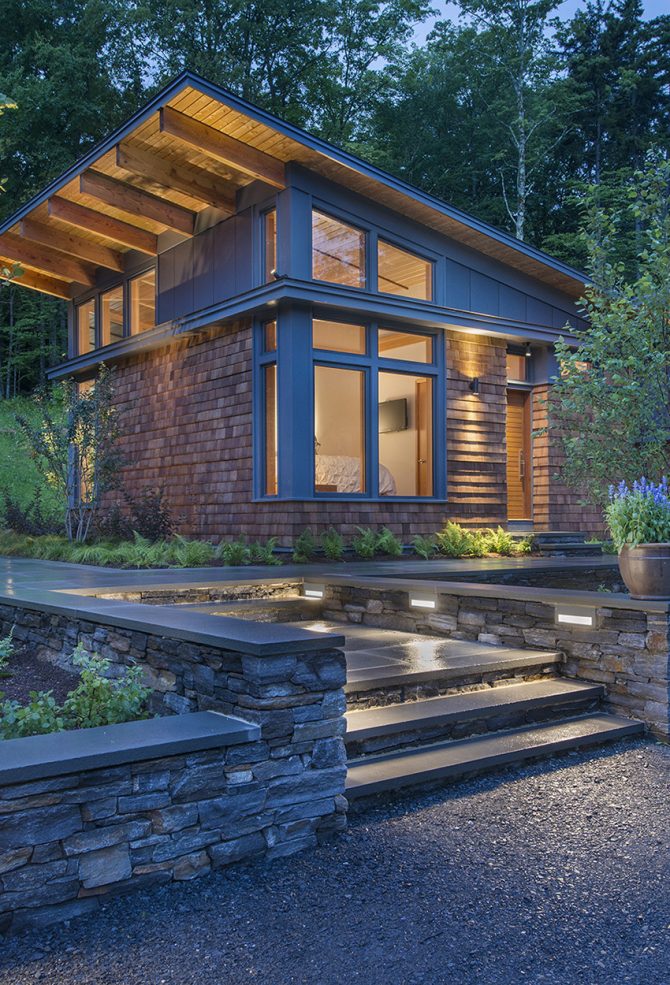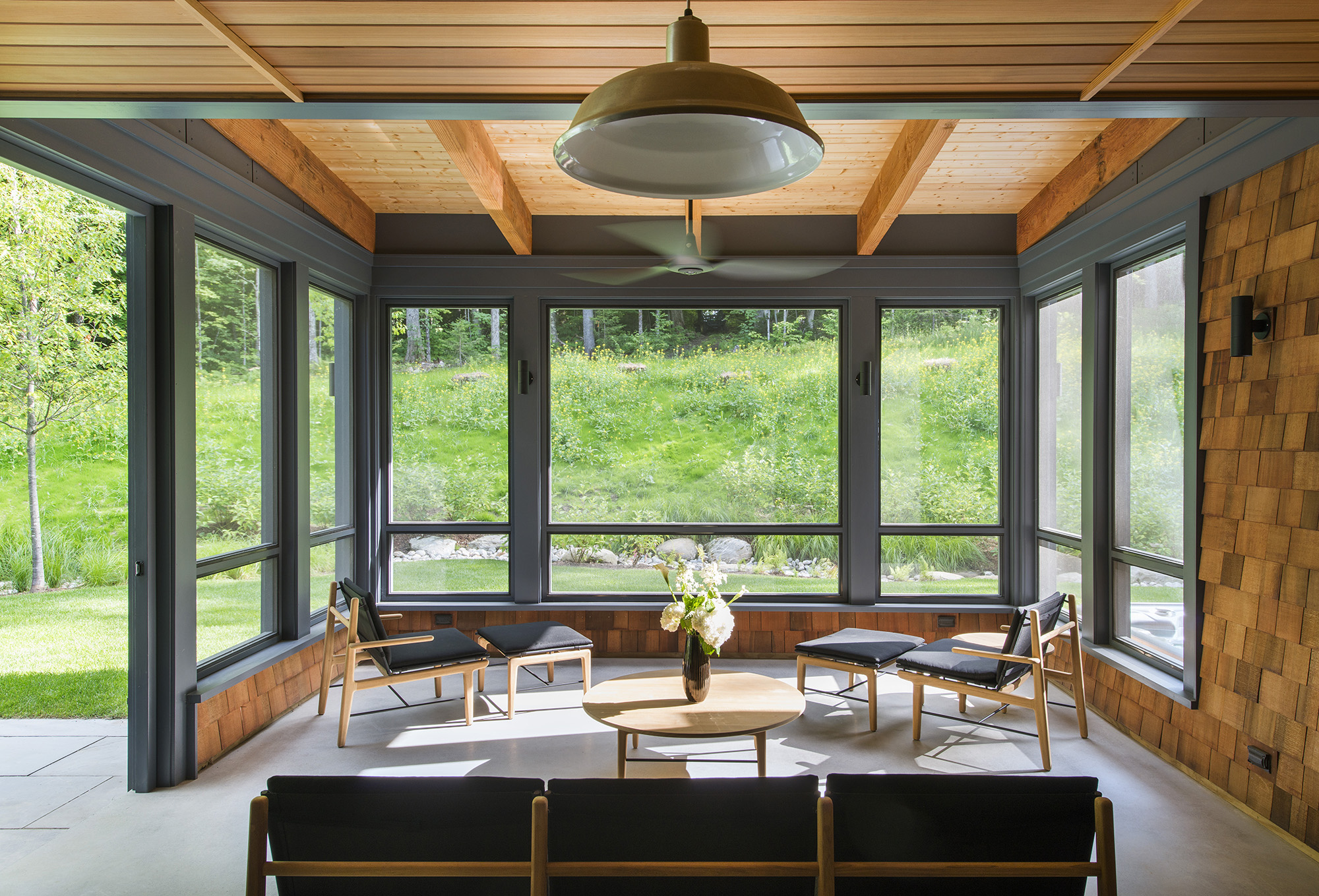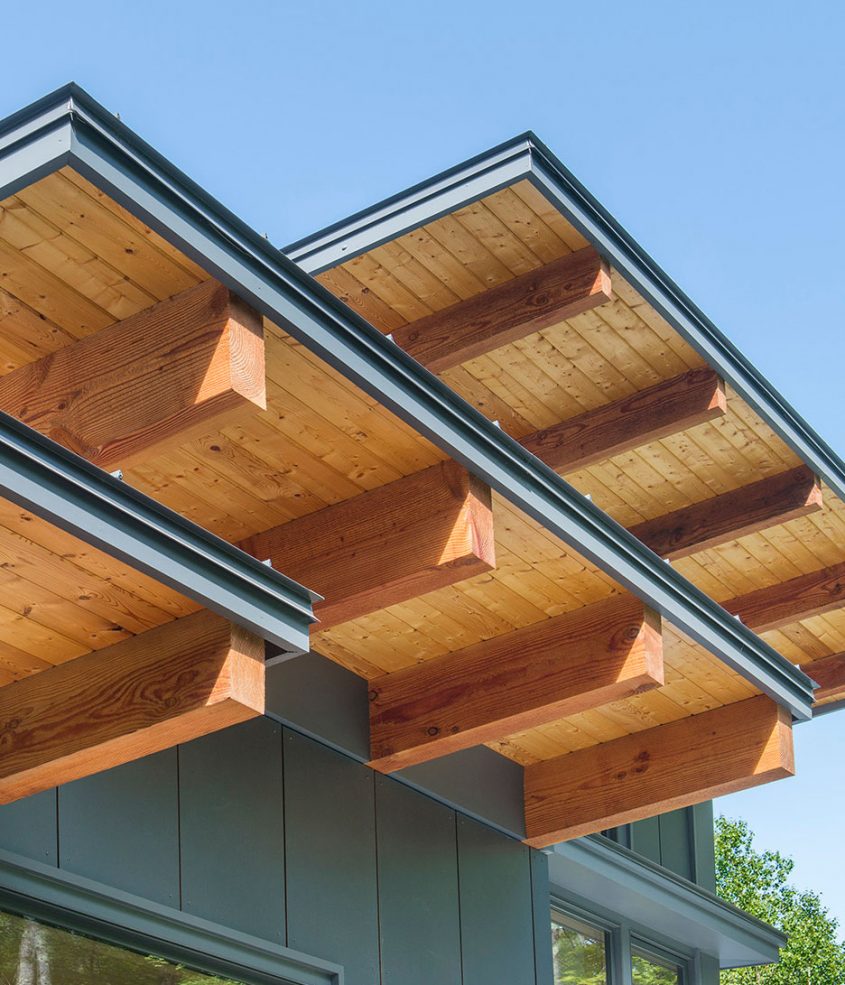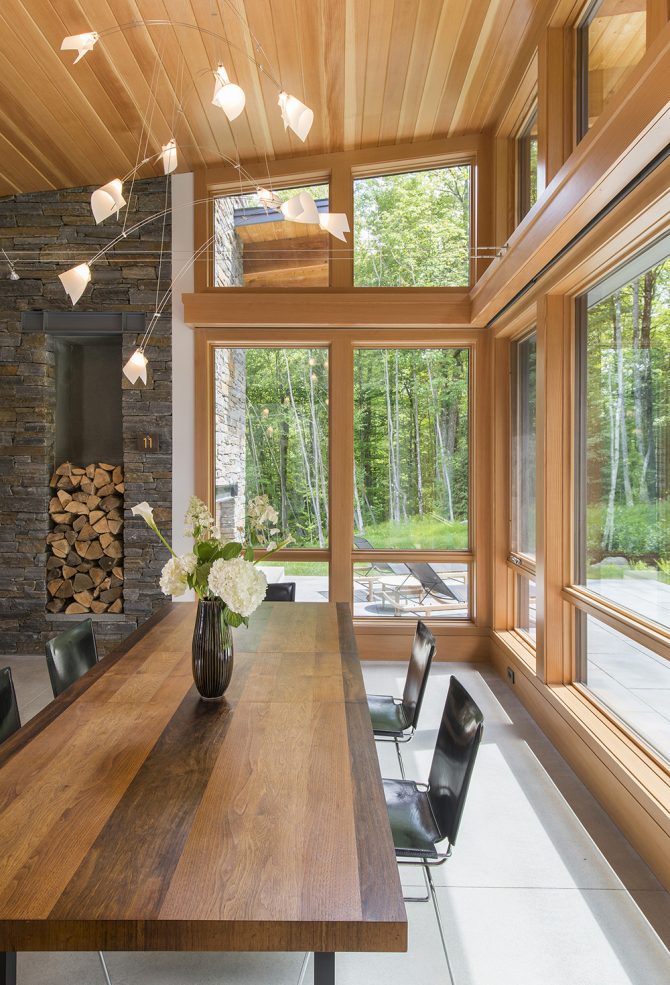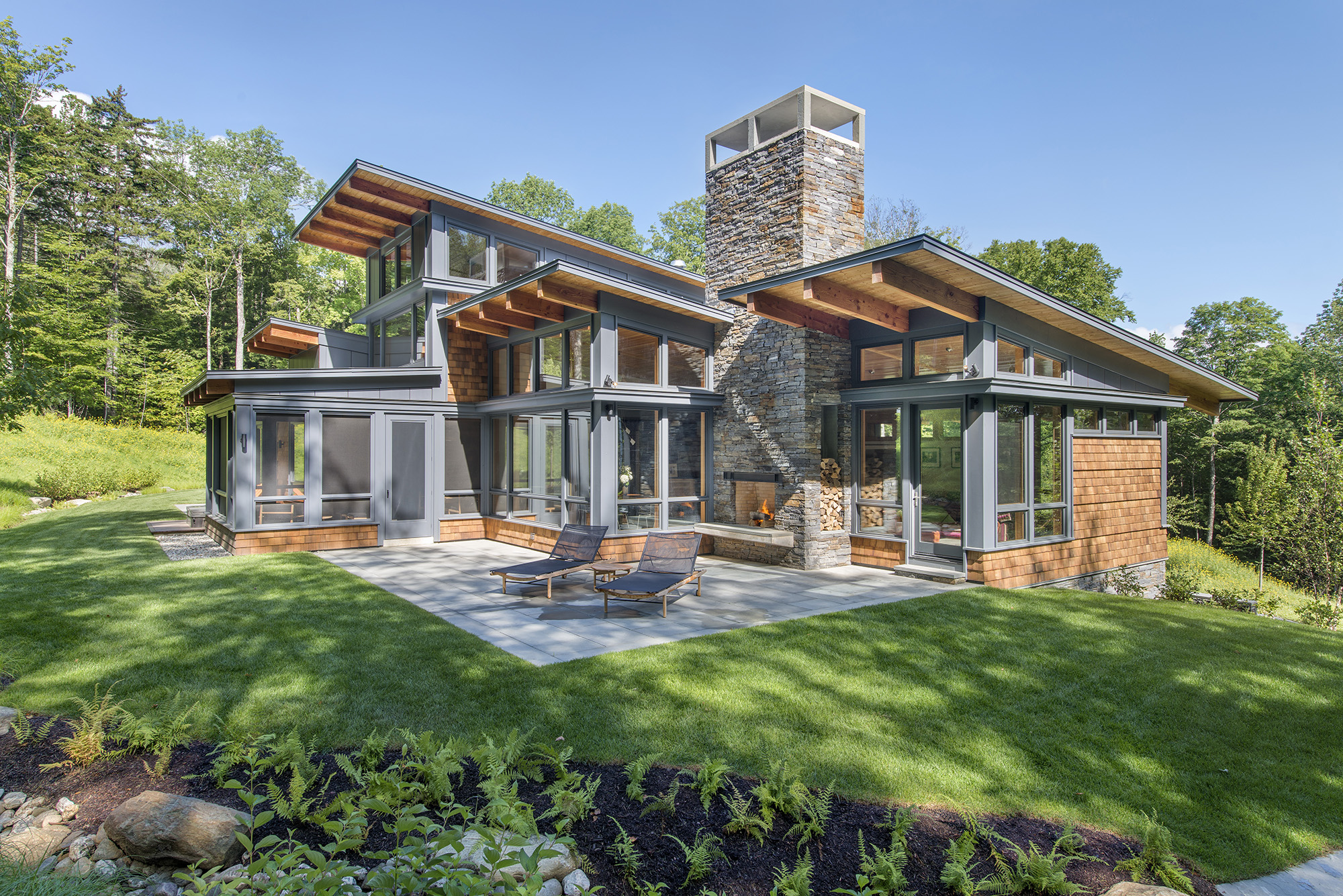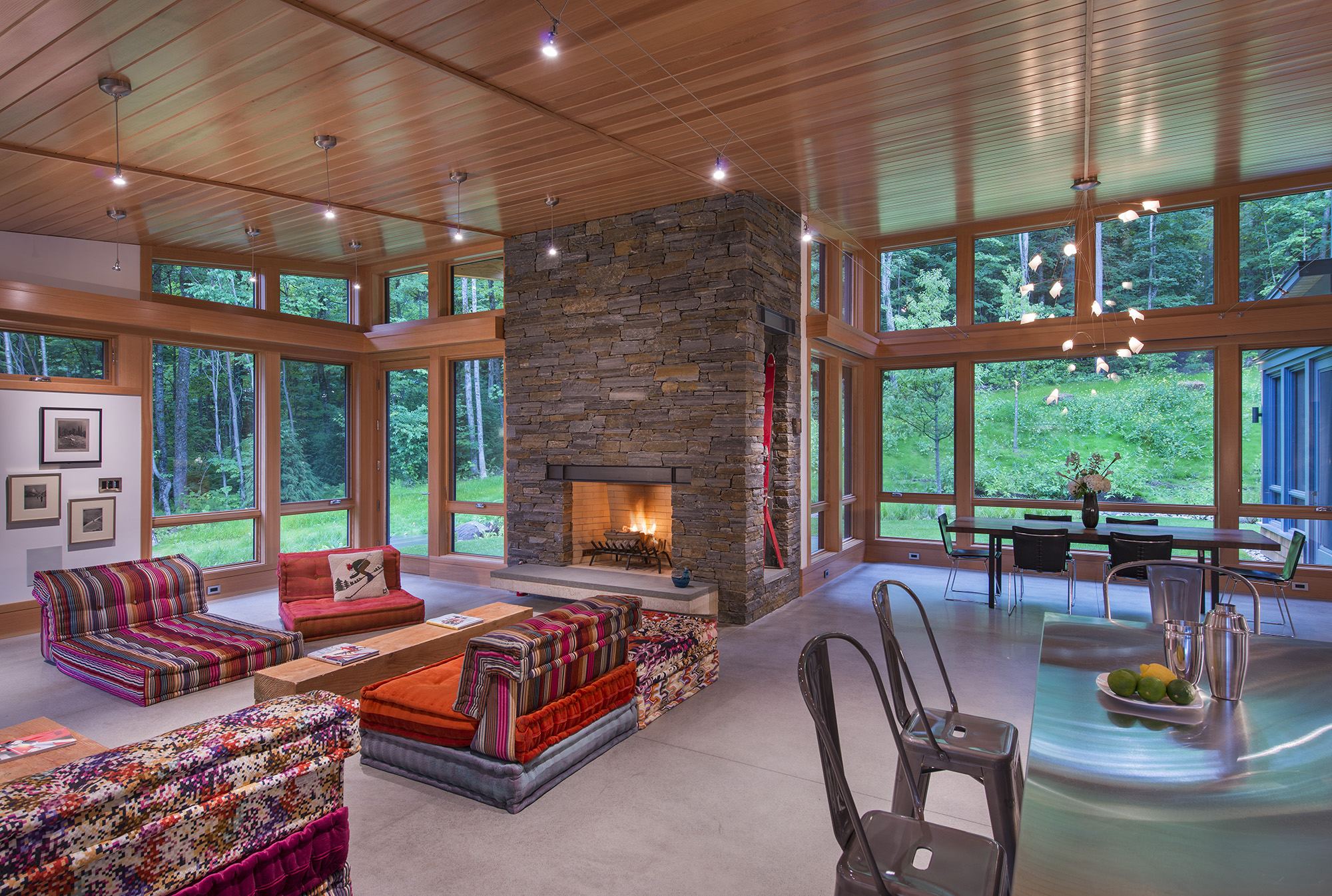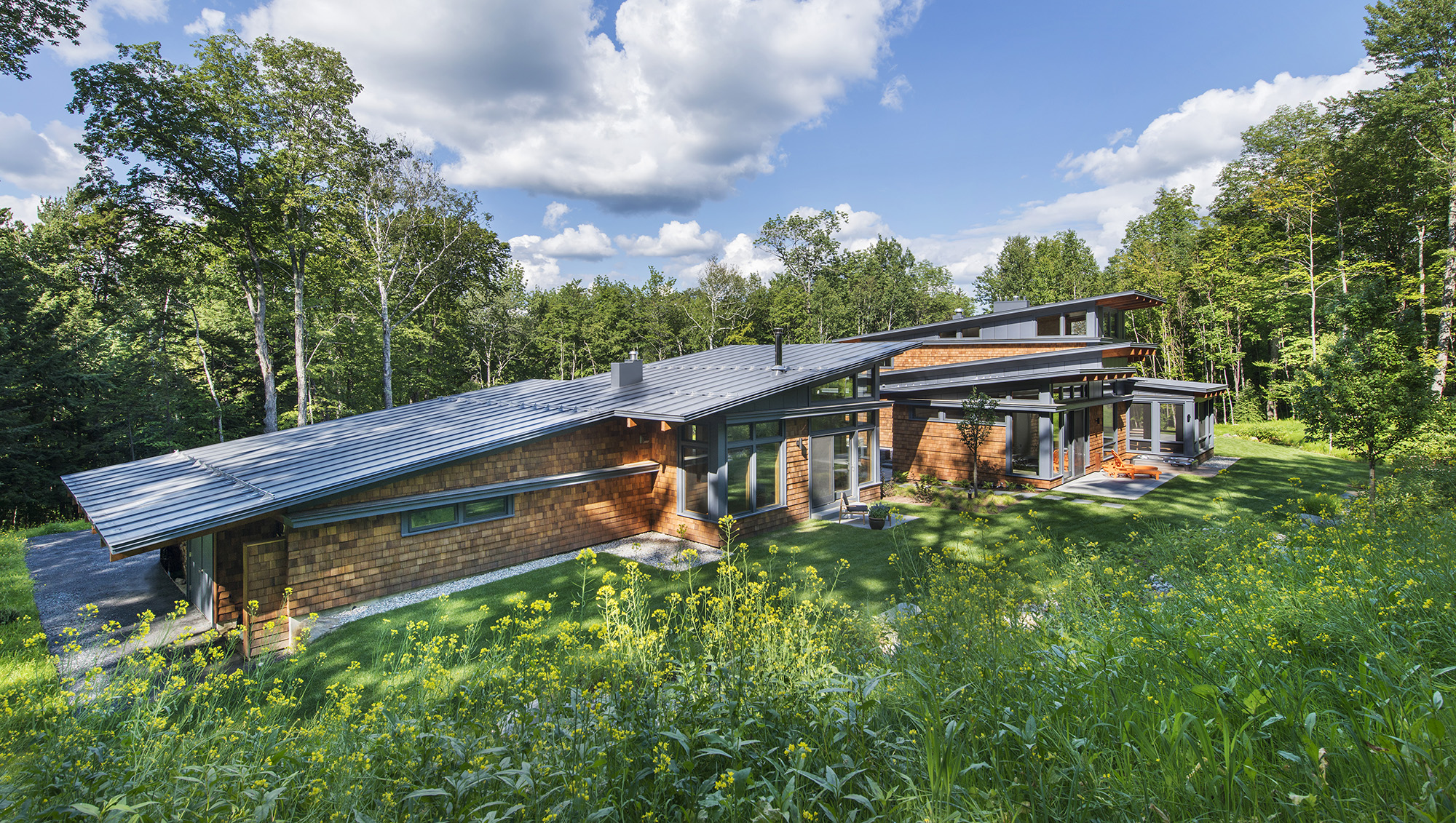 Credits
General Contractor
Gristmill Builders
Landscape Architect
Wagner Hodgson Landscape Architecture
Surveyor + Civil Engineer
McCain Consulting
Structural Engineer
Siegel Associates
Mechanical Engineer
Sun Engineering
Timber Framing
Vermont Timber Works
Photography
Nat Rea Photography
Awards + Publications
Excellence in Architecture Design Honor Award, AIAVT, 2017

"Architektura I Ekologia," Swiat Wnętrz (Interior World, Poland), 2017

"Modern Cabin," VT Ski+Ride, 2017

"Great Planes," New England Home, 2017