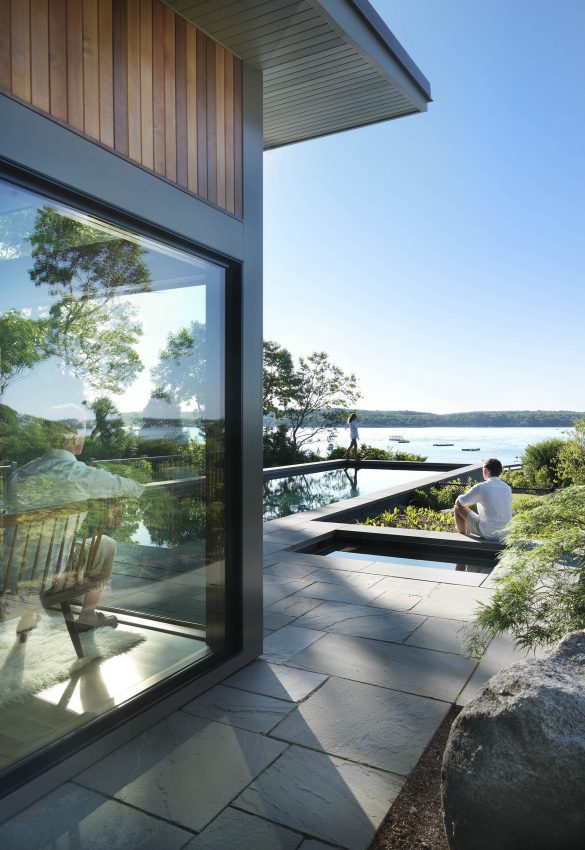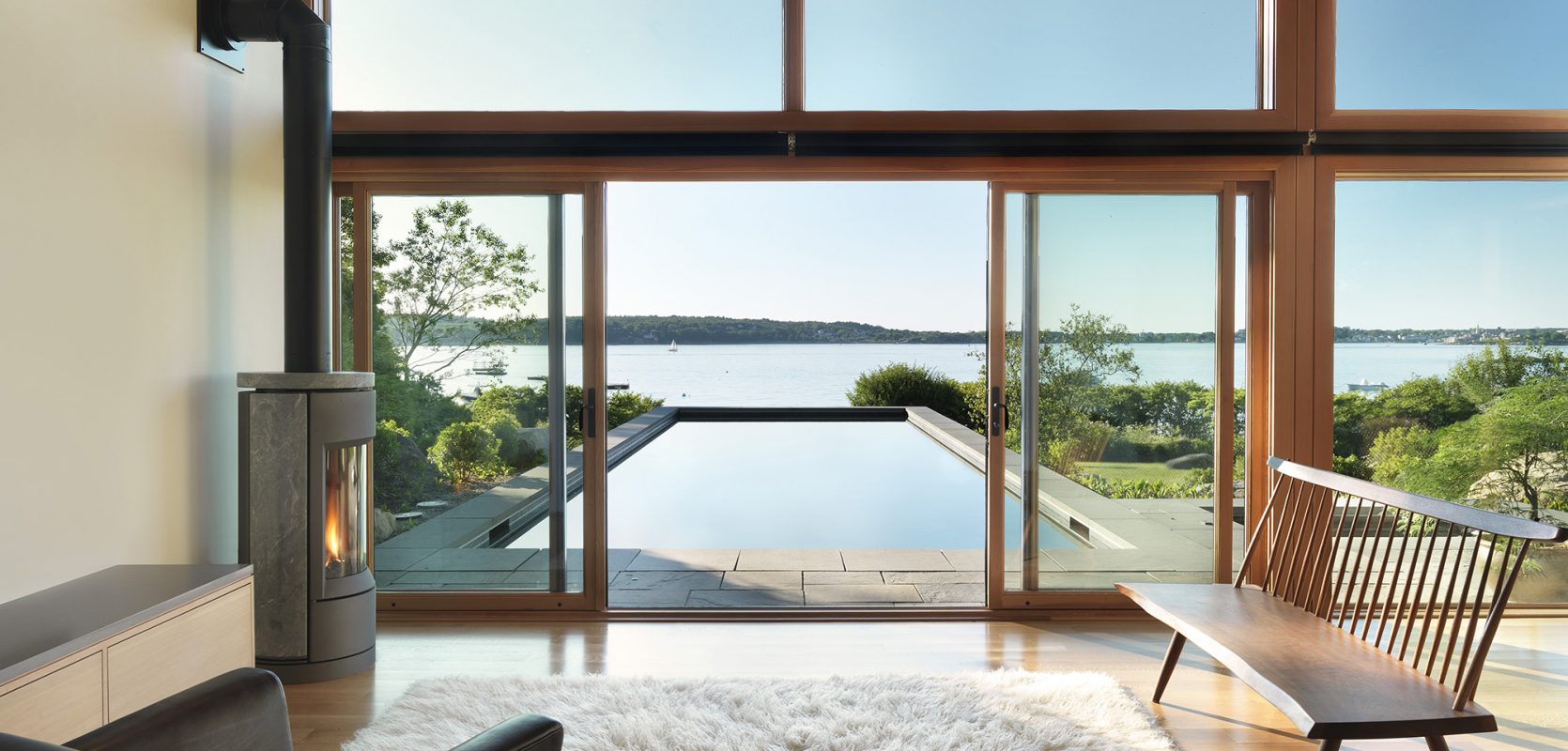 Modern Pool House By-the-Sea
This modern pool house is set on the granite ledge of Gloucester Harbor. The glass and wood building is aligned on axis with it's accompanying lap pool, and one's eye follows the clean lines of the structure from the pool to the harbor and the hills beyond. The distinction between exterior and interior is further diminished by a set of sliding glass doors that open to the pool and let in the refreshing harbor breeze.

The diminutive 435 square-foot pavilion highlights what can be accomplished in our Natural Modern style. The soaring roof and glass walls are a striking counterpoint to the property's century-old, shingle style home, while the warm tones of the exterior siding complement the natural setting. The pool house serves as both a locus for summer activities and a temporary dwelling for guests.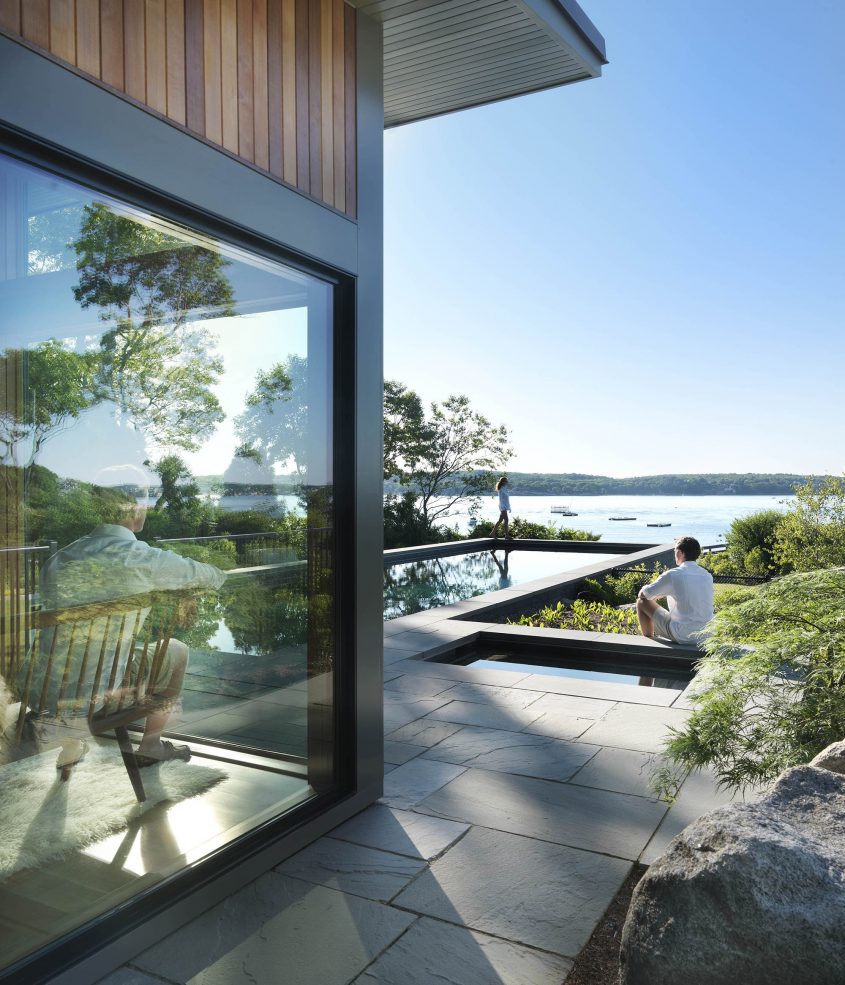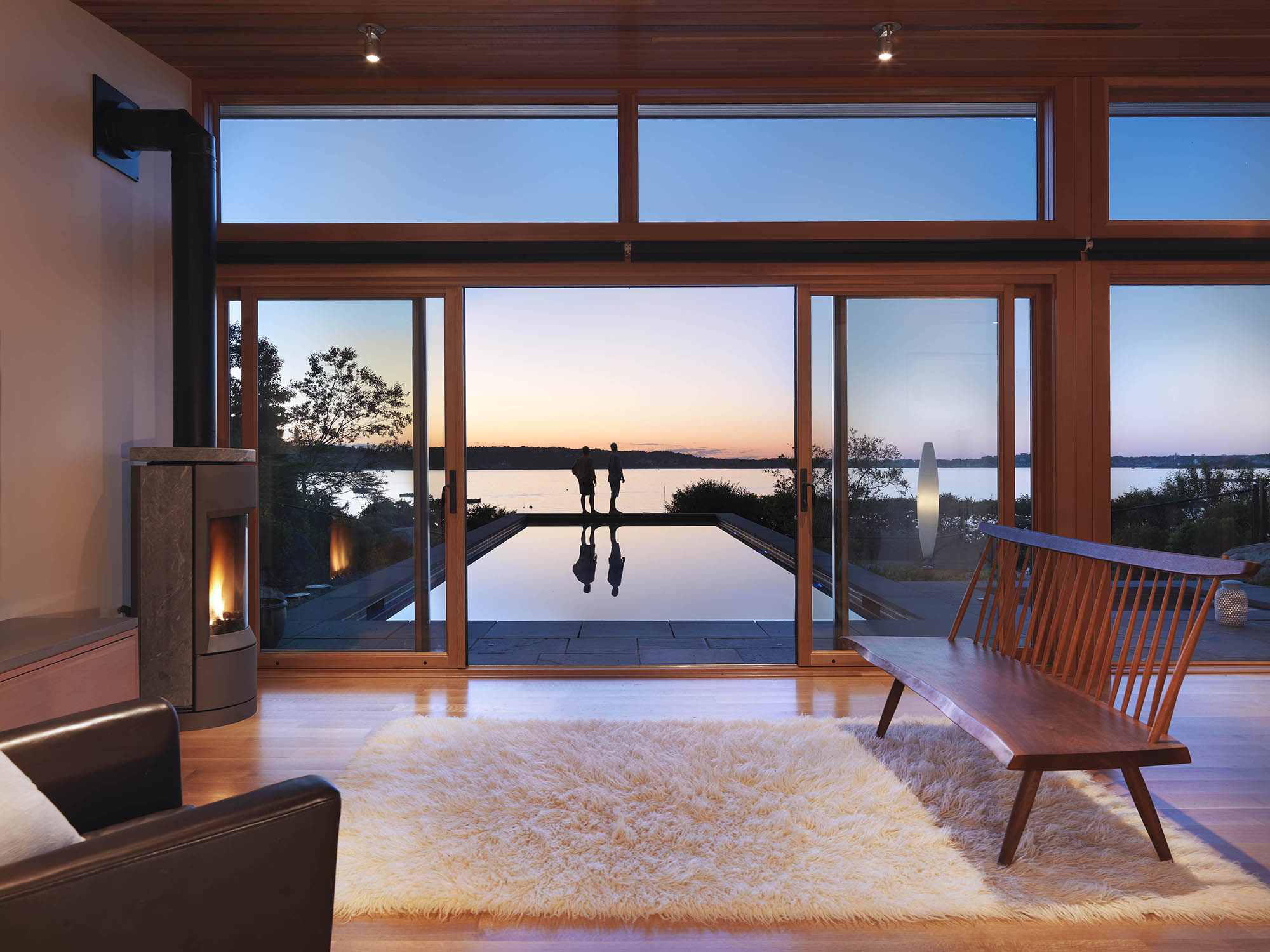 The result is a sleek but comfortable family retreat built with robust materials to withstand New England's harsh winter weather.
"Swim Pickings,"
Northshore Magazine
, 2013
I have worked with Flavin Architects for many years on several projects. We have worked together on large residential projects, a brownstone home in the South End Boston, and a wonderful retreat on the North Shore. Colin and his team are very thoughtful and creative architects. Their contemporary modern work is always designed from both inside and out, as it should be. In my work I am always trying to establish a strong communication between the interior and exterior spaces. Flavin Architects understands this as well and produces work that successfully demonstrates this.
PETER WHITE, PRINCIPAL, ZEN ASSOCIATES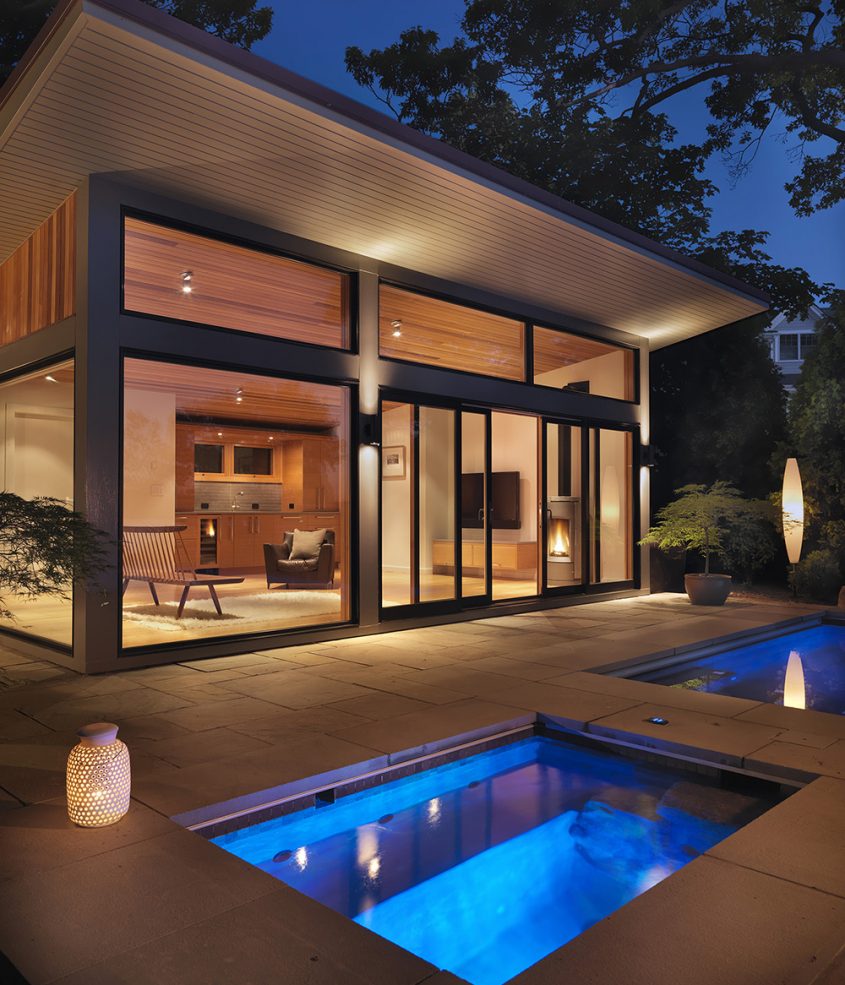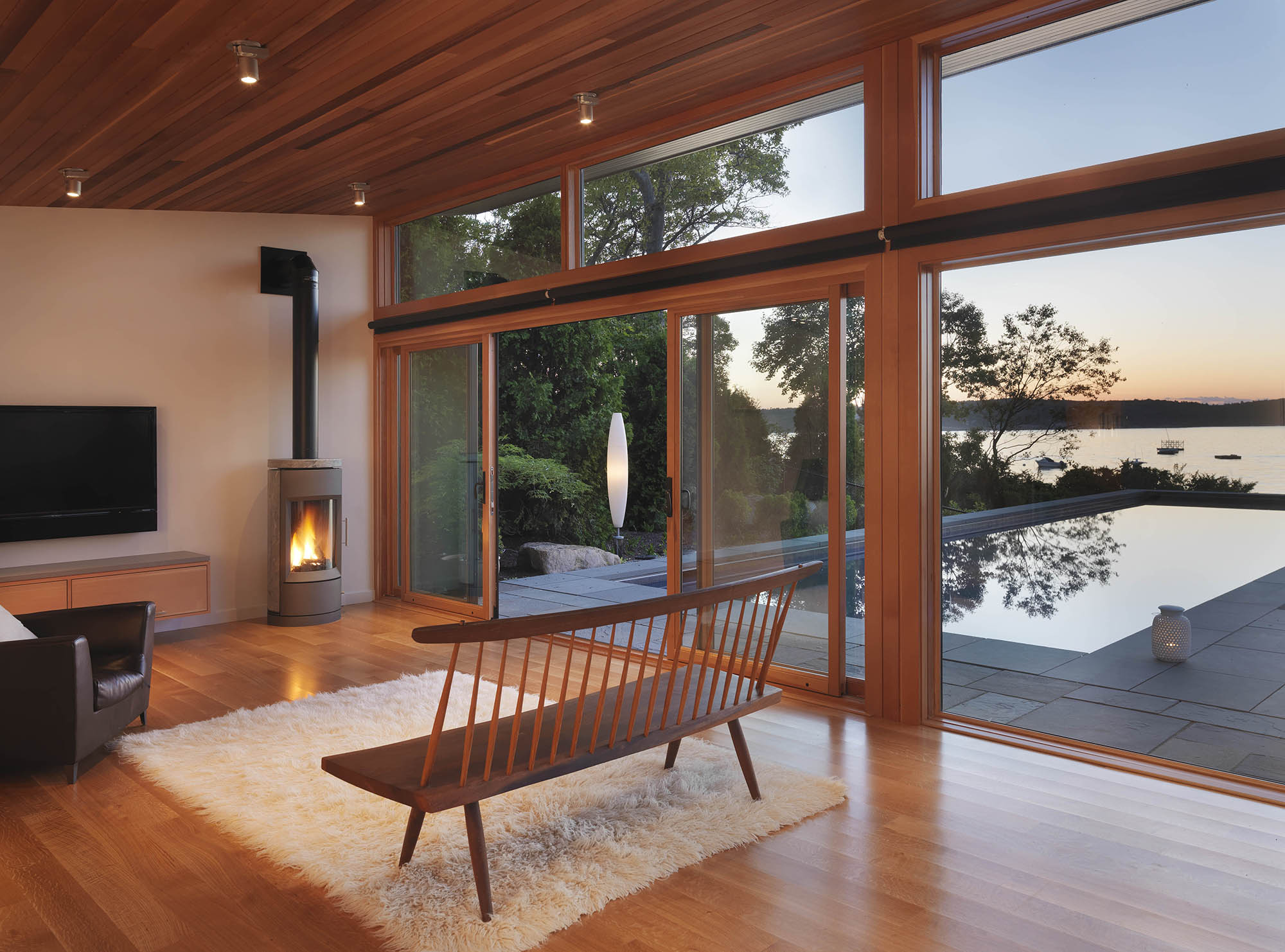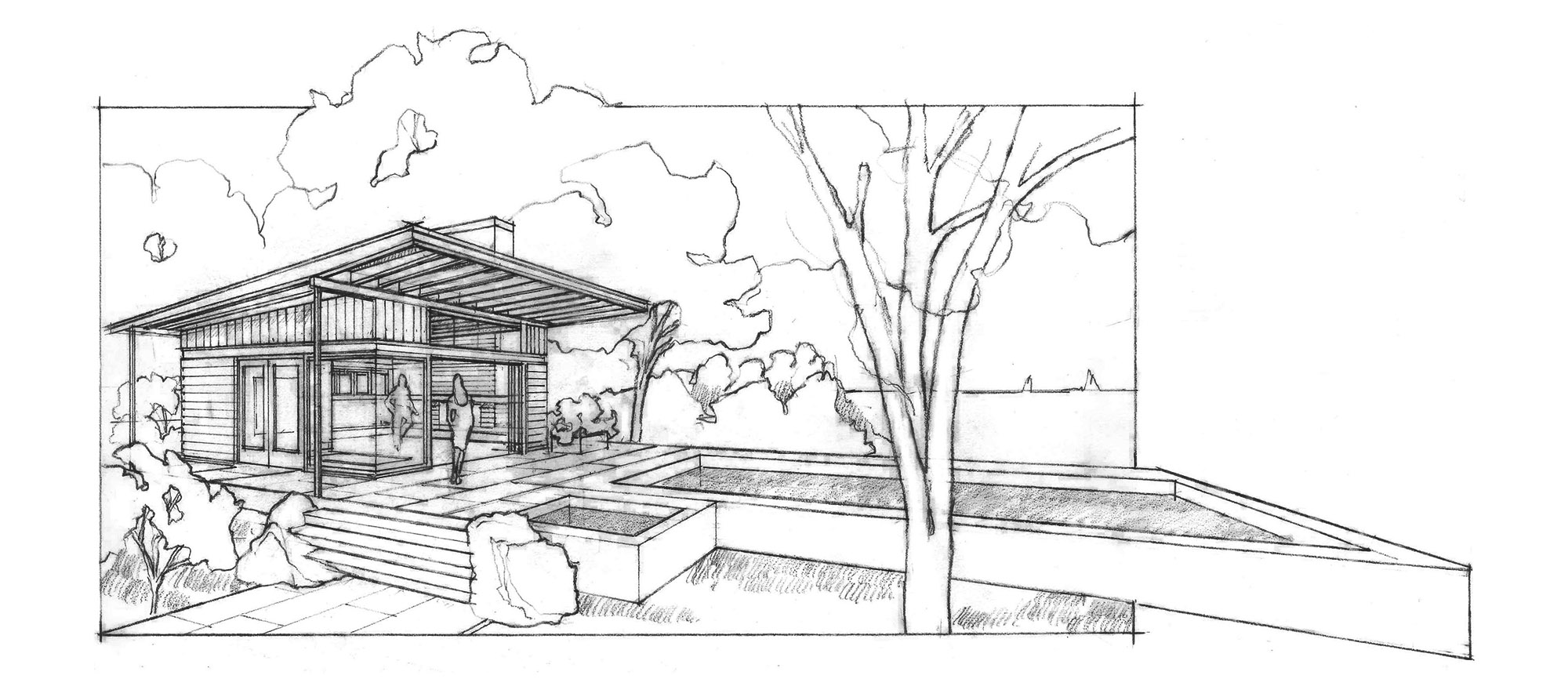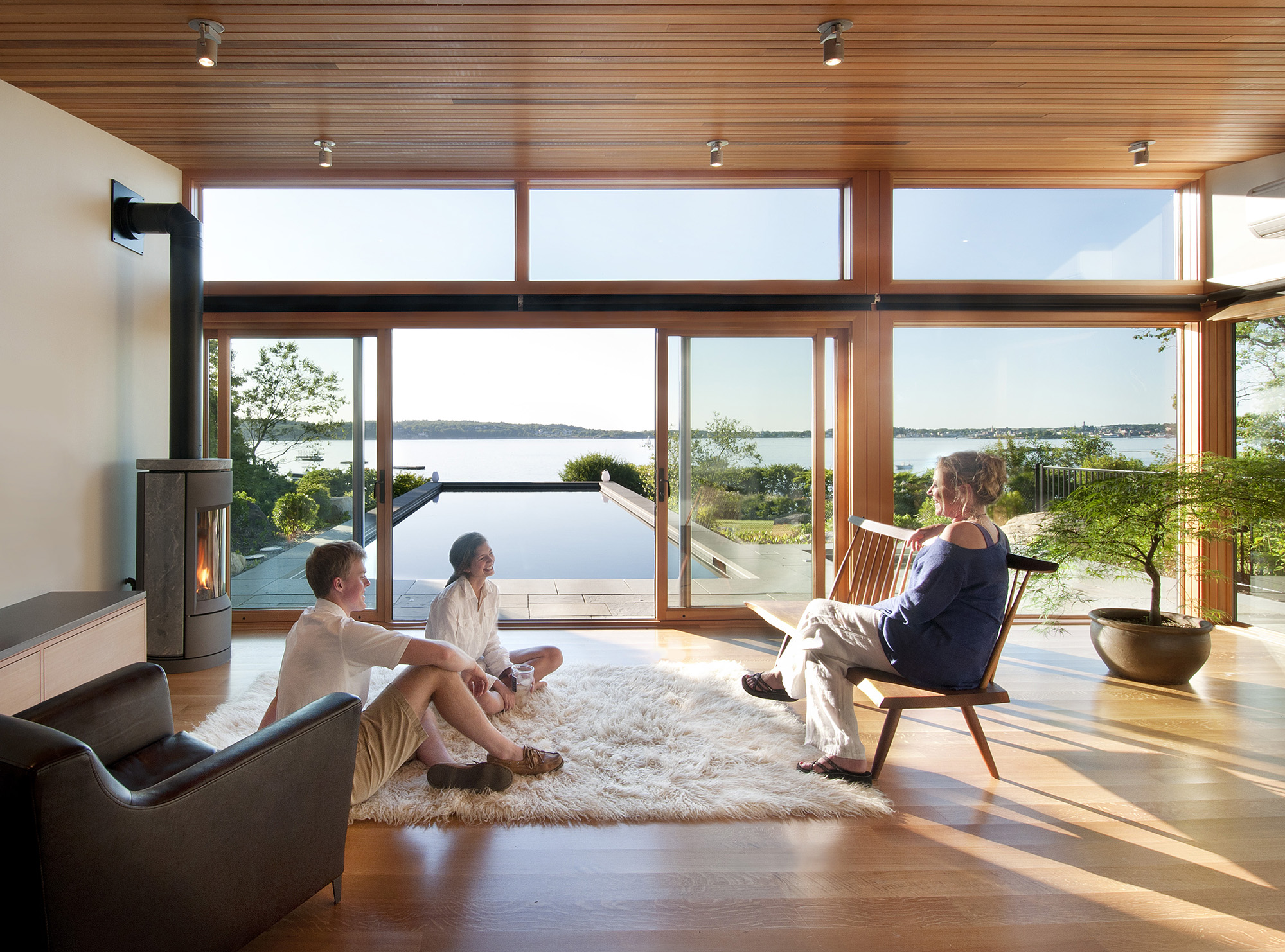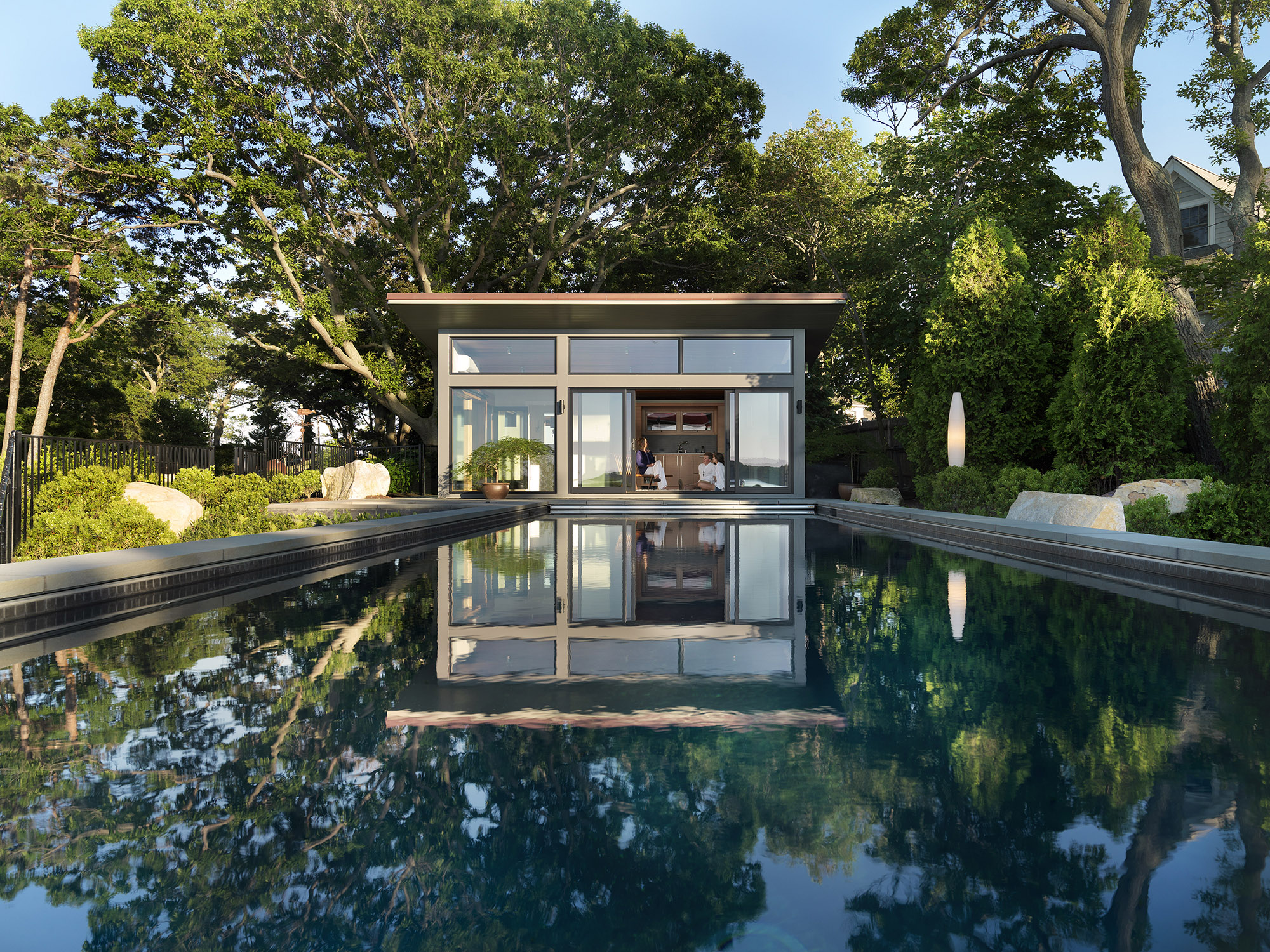 Credits
Landscape Architect
ZEN Associates
General Contractor
ZEN Associates
Builder
Perkins Custom Contracting
Structural Engineer
Siegel Associates
Wetlands Specialist
LEC Environmental Consultants
Technology Design
Cutting Edge Systems
Photographer
Nat Rea Photography
Awards + Publications
Best of Boston Home, Boston Home Magazine, 2015

"Coastal Cues," Luxury Pools, 2020

"Swim Pickings," Northshore Magazine, 2013