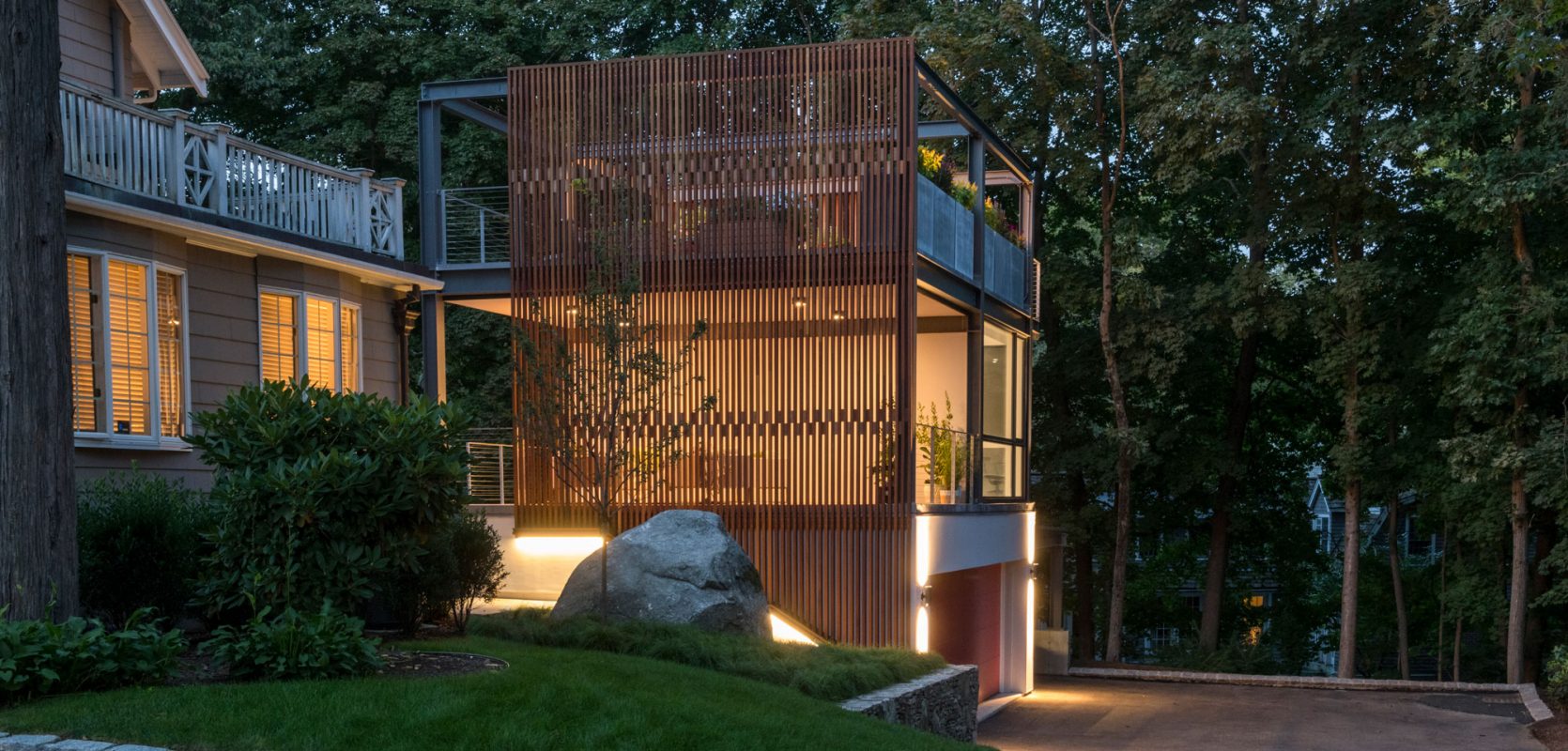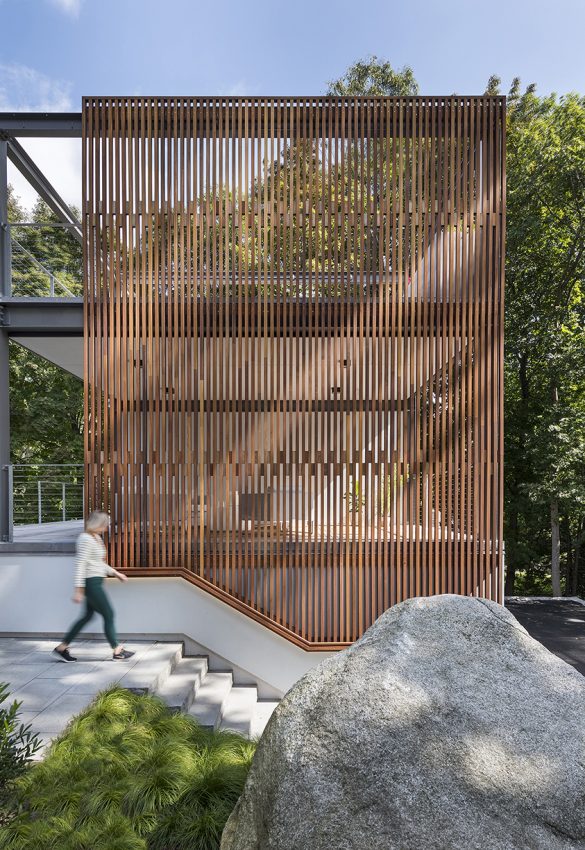 Rooftop Garden Creative Retreat
Flavin Architects conceived a creative retreat built of steel, wood, and concrete. The structure is situated in the garden behind a Dutch Colonial home in Wellesley, MA. While it is visible from the street, the setback respects the suburban context, where houses host their accessory garages behind primary dwellings. The three-story, free-standing garden building offers a sanctuary from the busy day-to-day life of the home. The structural steel frame of the building is left exposed. A mahogany screen drapes the street-facing side of the structure, creating privacy for the client and catching the dappled light that filters through the surrounding trees.

Working from the idea that our creative endeavors require calming spaces with minimal distraction, we conceived of each level of the building as a place where the client can exercise their creative interests. The lowest level, set into the sloping site, contains a garage workshop for the repair of vintage Vespa scooters. An enclosed writer's retreat is located beside an open-air veranda on the middle floor. The rooftop hosts a garden of raised vegetable planters, which surround a dining table where the family enjoys meals on summer evenings.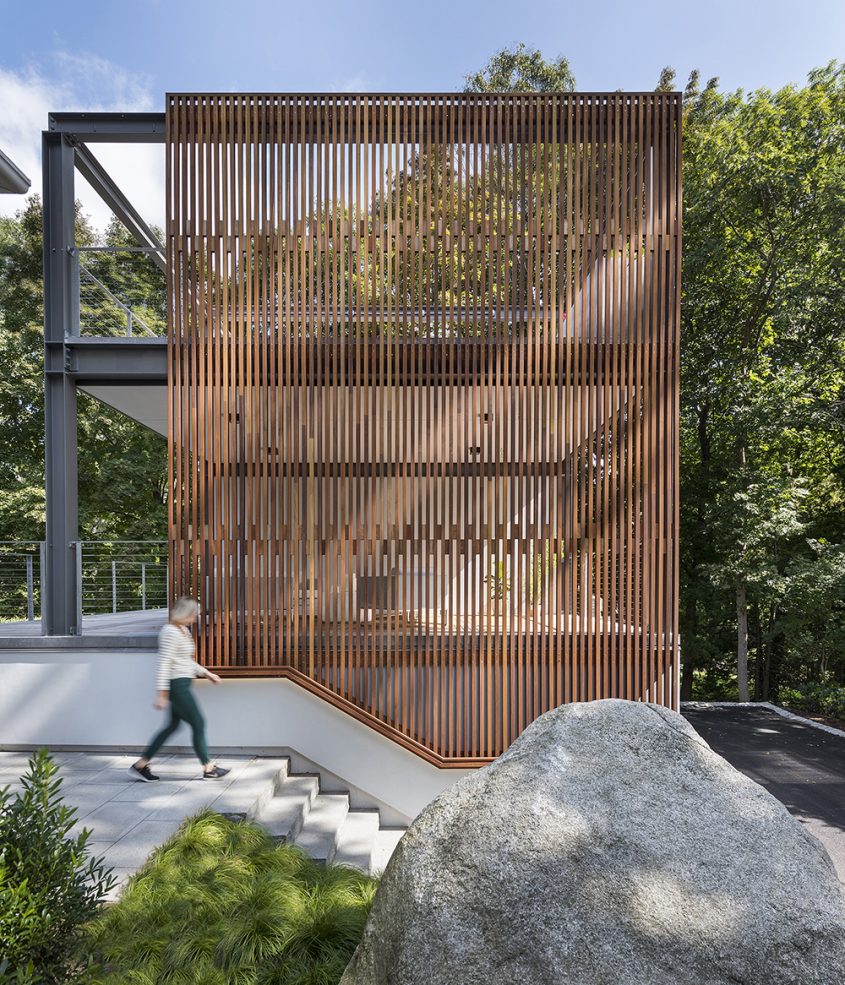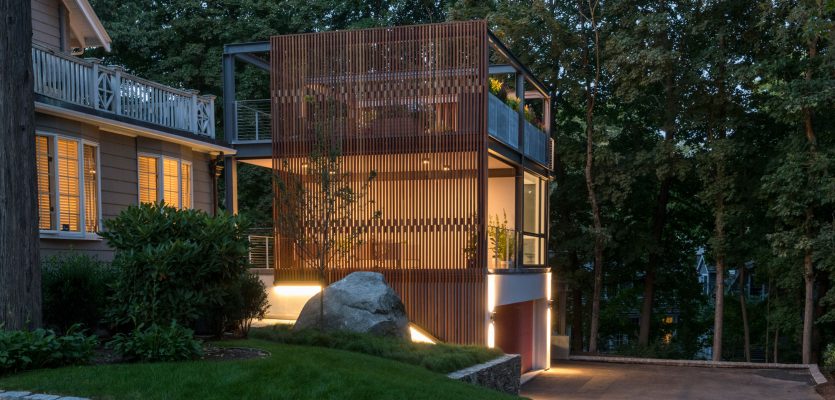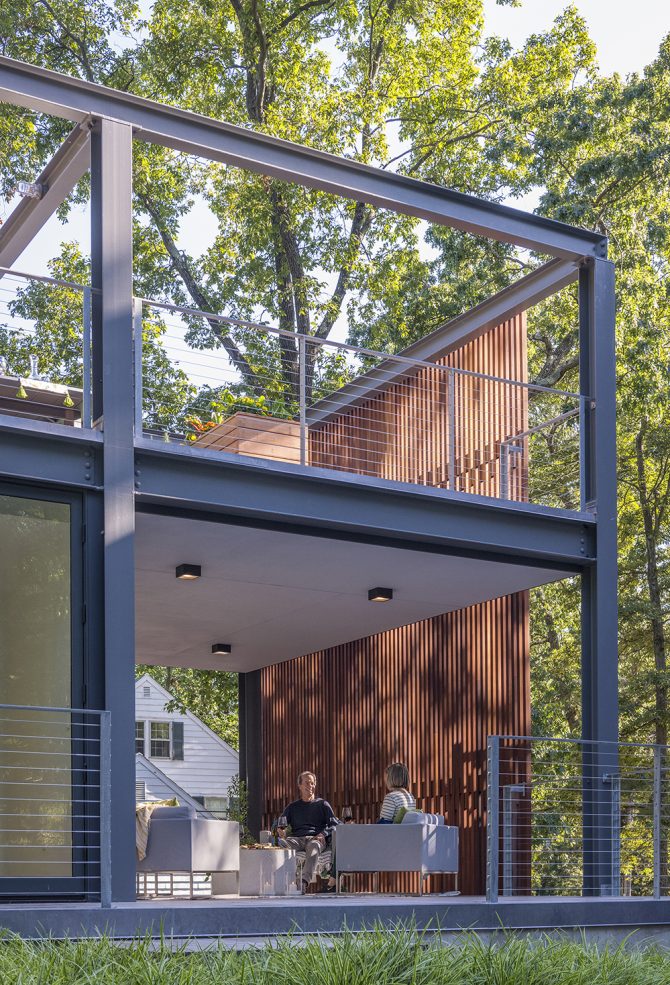 To call Flavin Architects' three-story steel-frame structure with mahogany slat screens a "garage" would be misleading. While there's room for parking and a Vespa workshop behind the double-wide red door on the ground floor, the spaces above feel and function more like a country retreat. "The clients wanted something innovative to complement their traditional Dutch Colonial," says Flavin, principal of Flavin Architects. "A bit like a garden folly."

A boulder in front, tipped up just so, lends the aura of a Zen garden. Sunlight streams through the screens, leaving rhythmic patterns on the stucco walls of the covered porch. Floor-to-ceiling windows in the air-conditioned study frame the wooded view and allow the couple to see through to the side yard beyond. On top, flowers and vegetables thrive in wood and aluminum planters.
"GARAGE SCALE,"
DWELL MAGAZINE
, 2020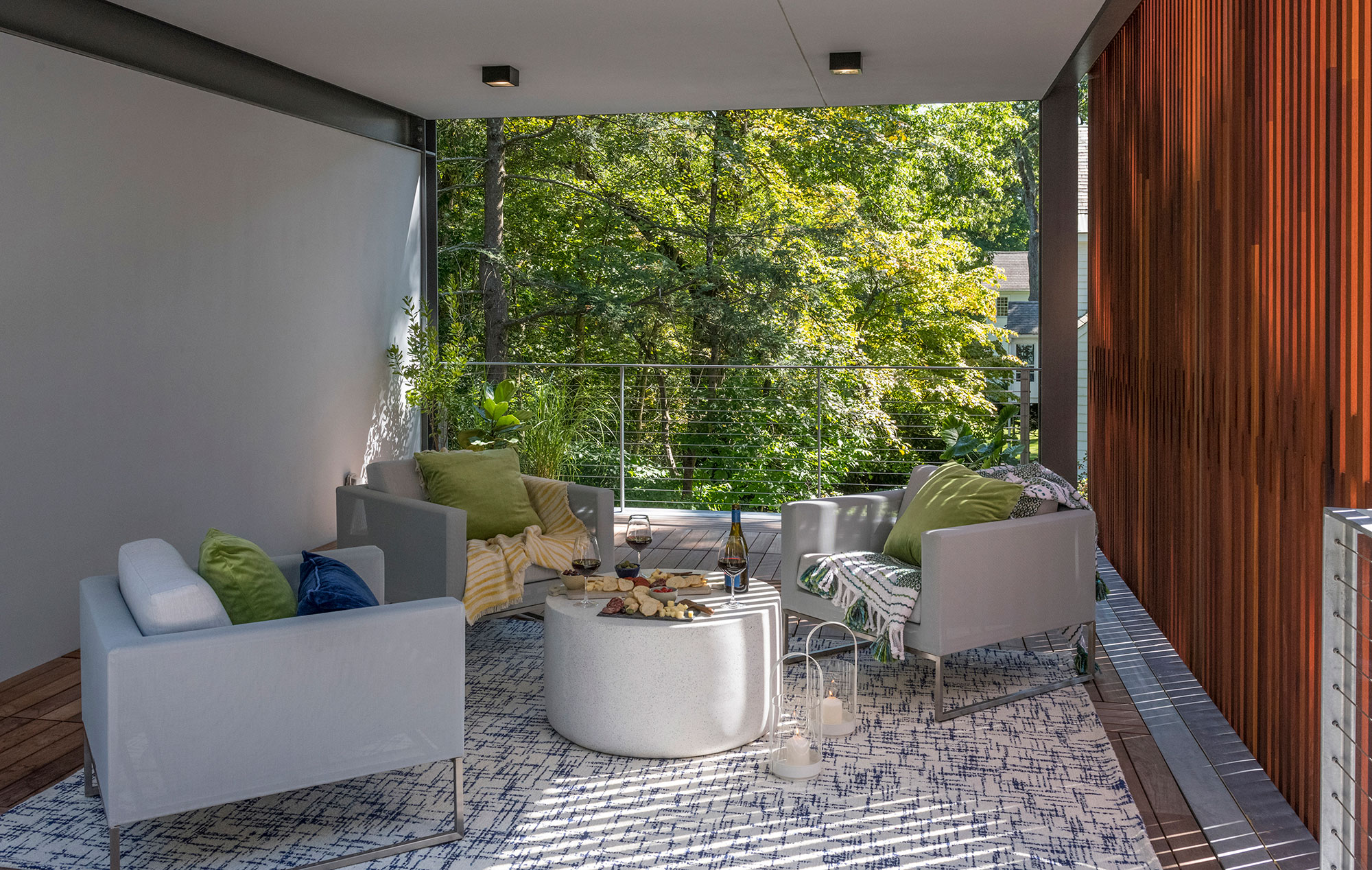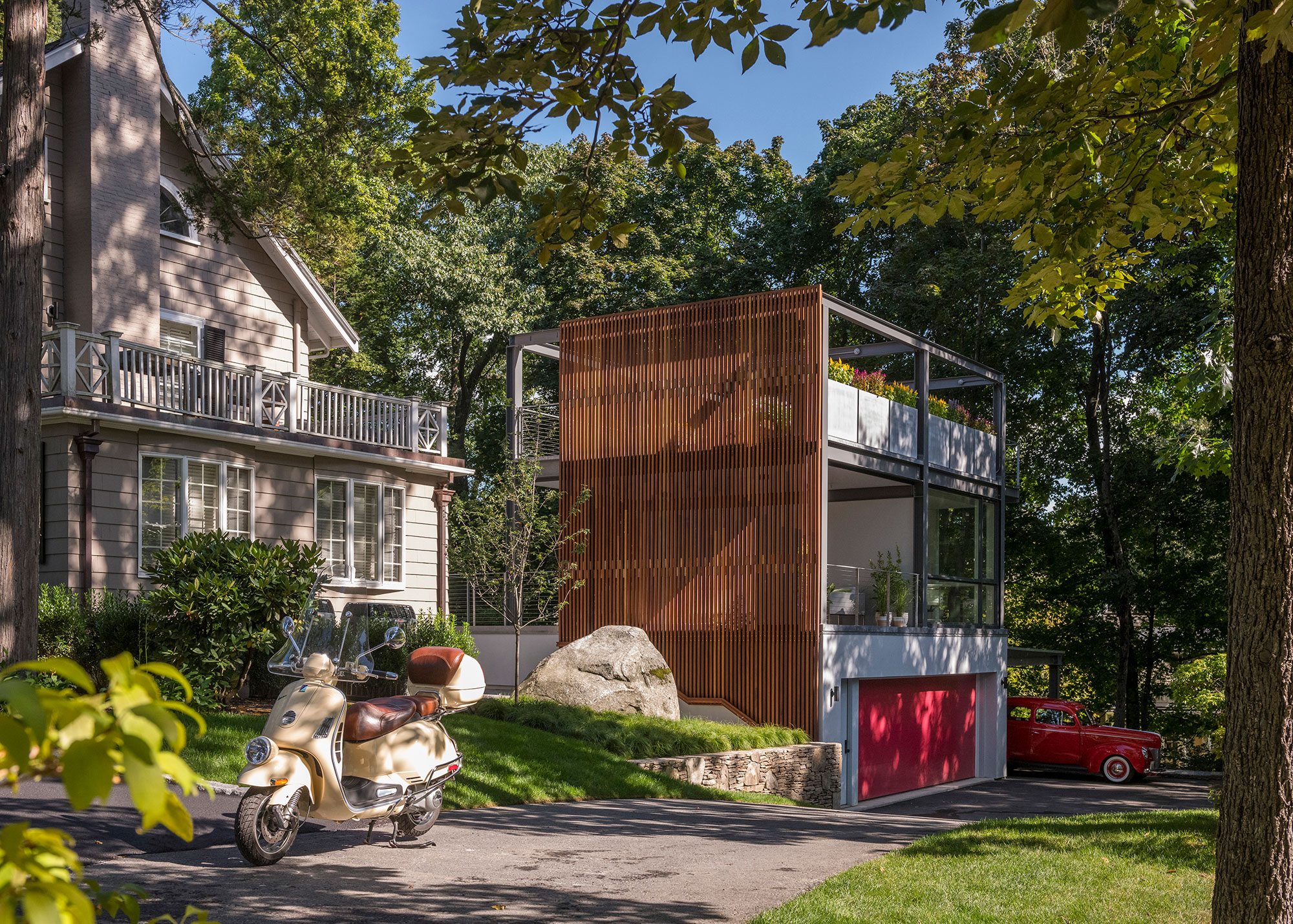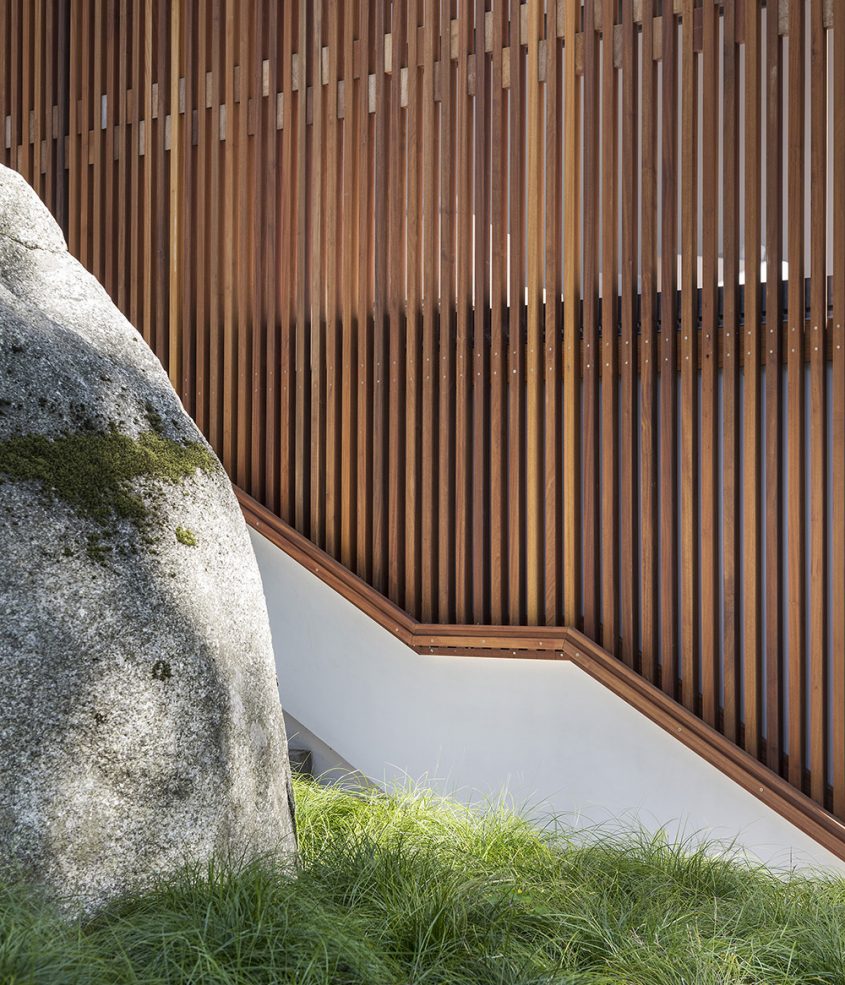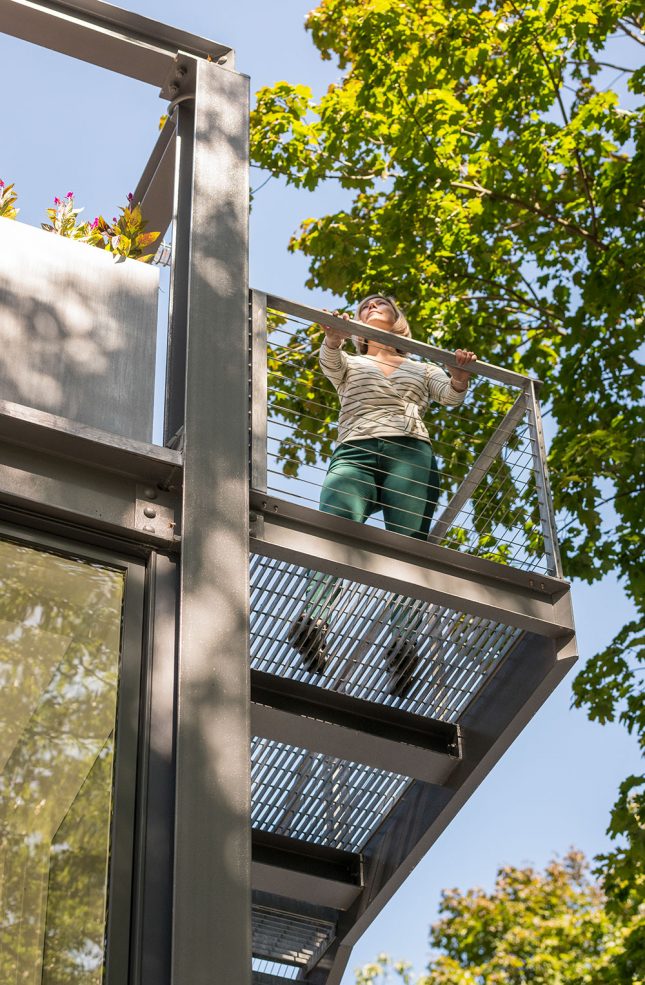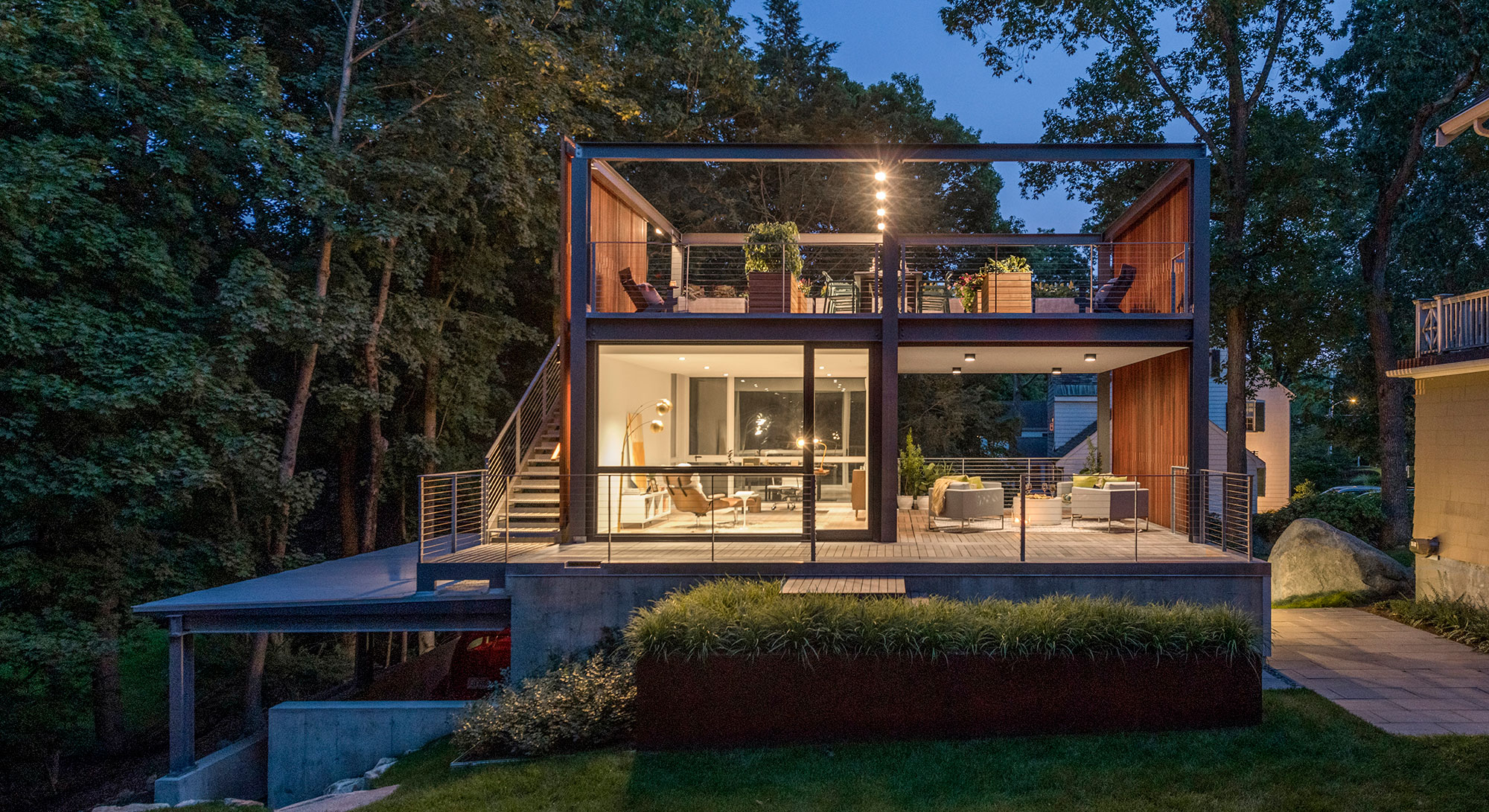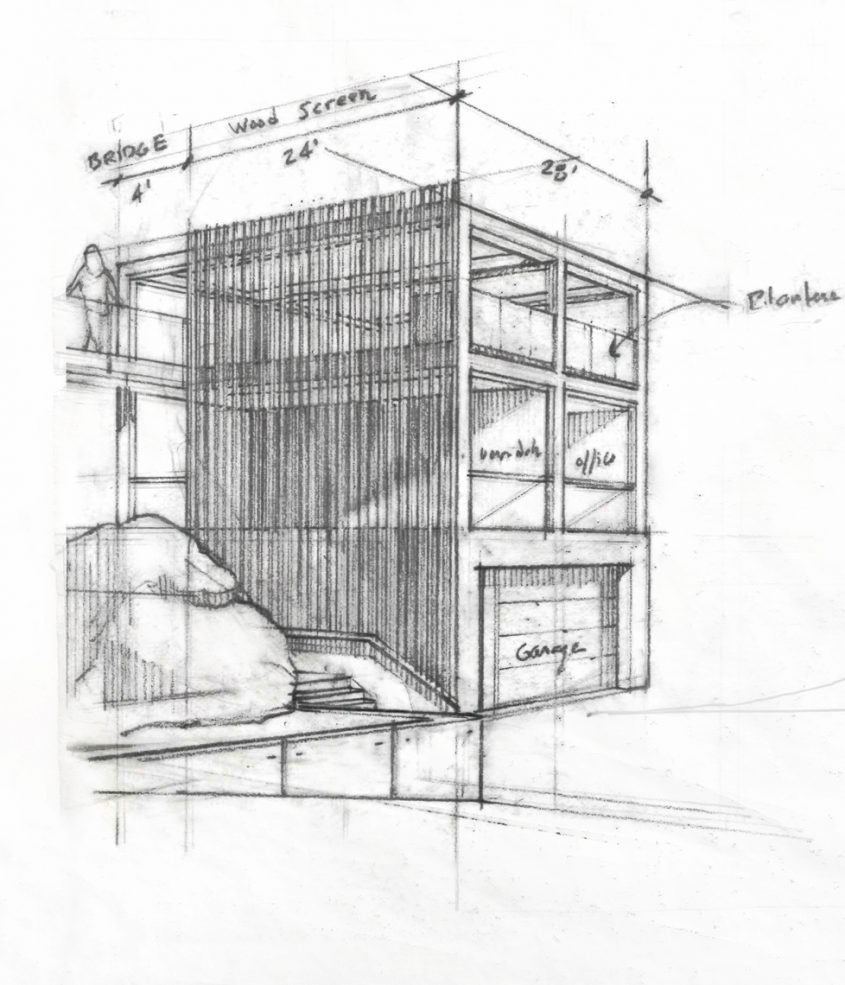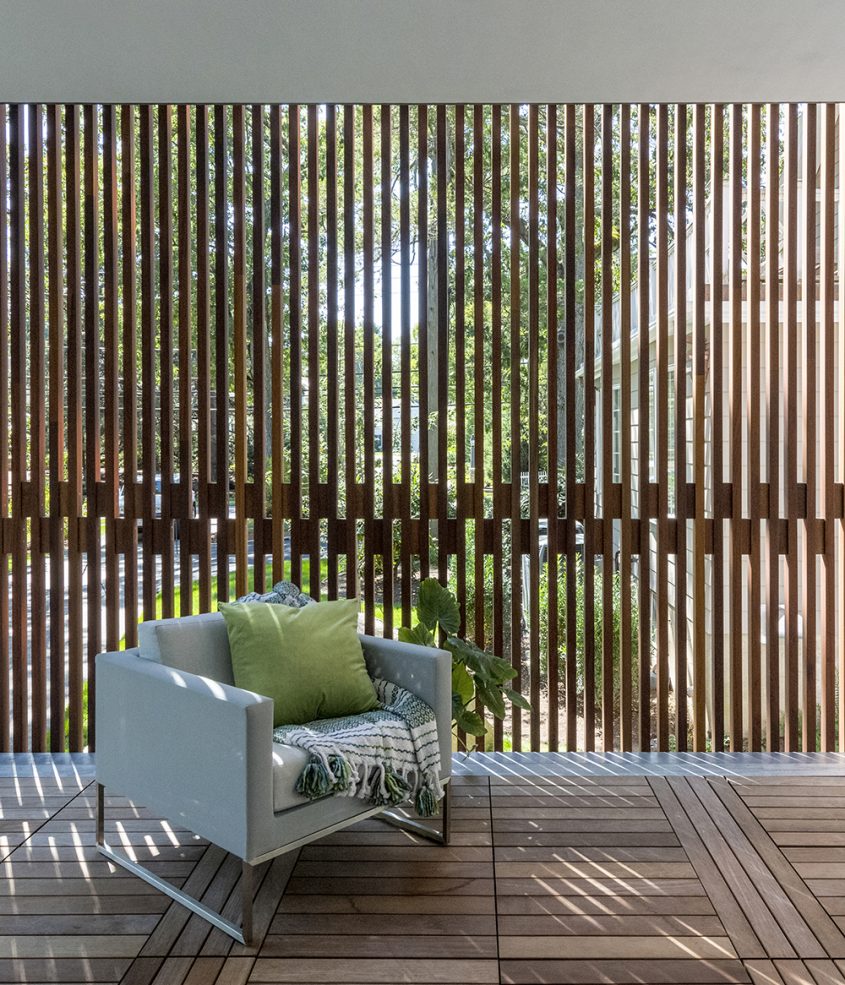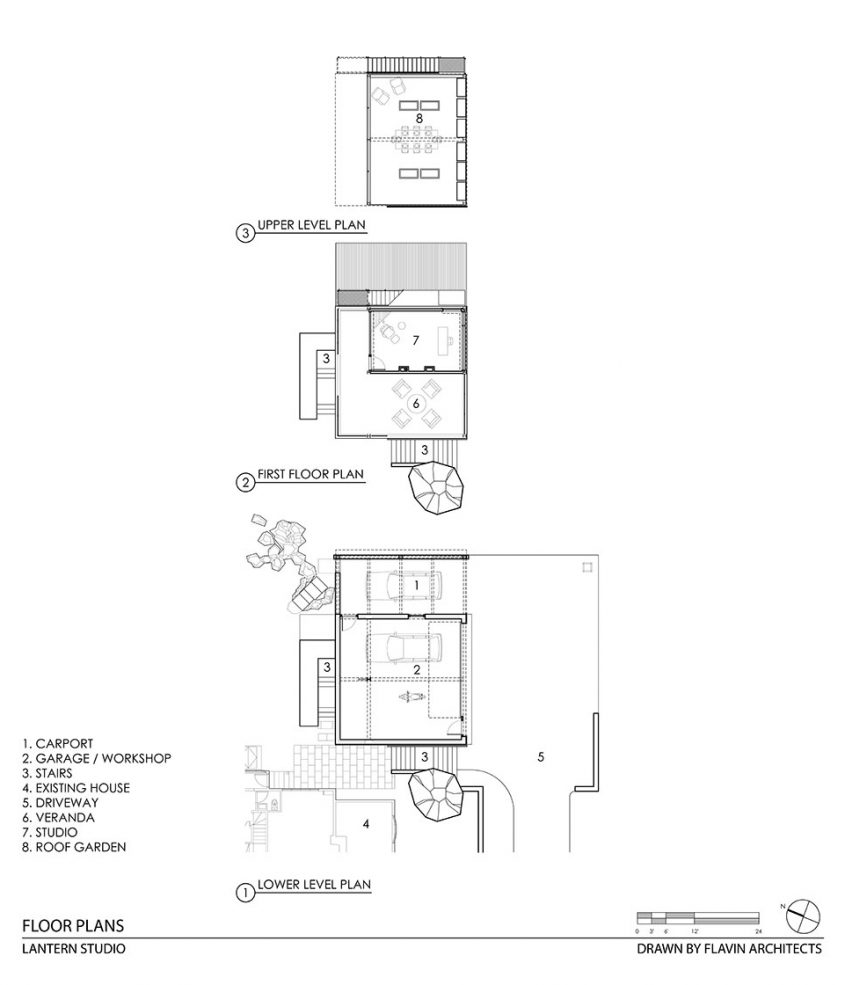 Credits
General Contractor
Brookes + Hill Custom Builders
Landscape Architect
Wagner Hodgson Landscape Architecture
Landscape Contractor
Landscape America
Structural Engineer
Webb Structural Services
Structural Steel
Kelley Welding
Photo Stylist
Sierra Baskind, Ennis Inc
Awards + Publications
Architecture Citation Award, Residential Design Magazine, 2020

"Inside the Box," Interiors Boston, 2020

"Garage Scale," Dwell Magazine, 2020
Photographer
Peter Vanderwarker Photography

Nat Rea Photography