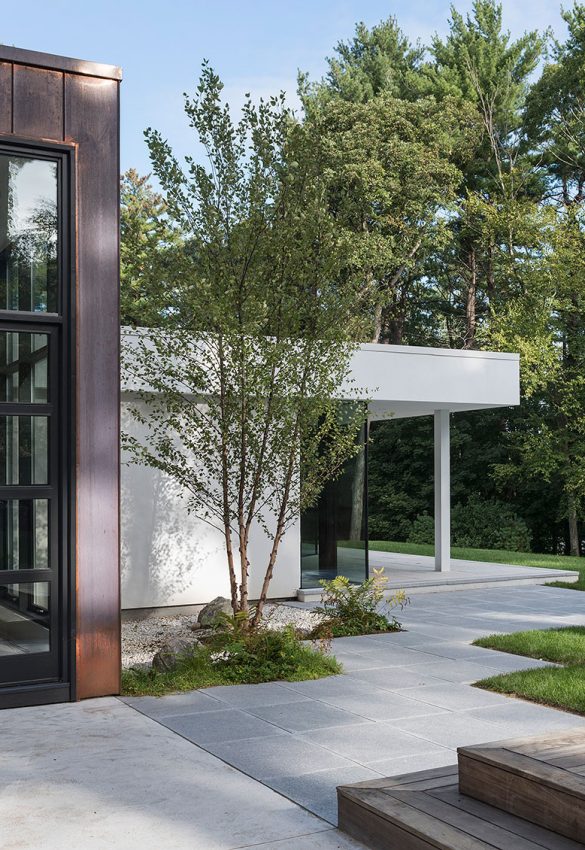 Modern House Reinvented
This home received renovations and an addition by Flavin Architects, creating an entirely new glass front projecting over the sloping site. Outside, a landscape designed by Wagner Hodgson creates a series of lawn terraces retained by recycled steel I beams. These lead to a stately entranceway made of an impressive six-foot wide door on a pivot hinge. The existing home has been adorned with standing seam copper cladding, while our stucco and glass addition extends an interior living space and hallway over the natural slope of the site, tucking a garage discretely underneath the structure. The roof is cantilevered over the north and south terraces, providing shelter to outdoor spaces available for dining, recreation, or relaxation.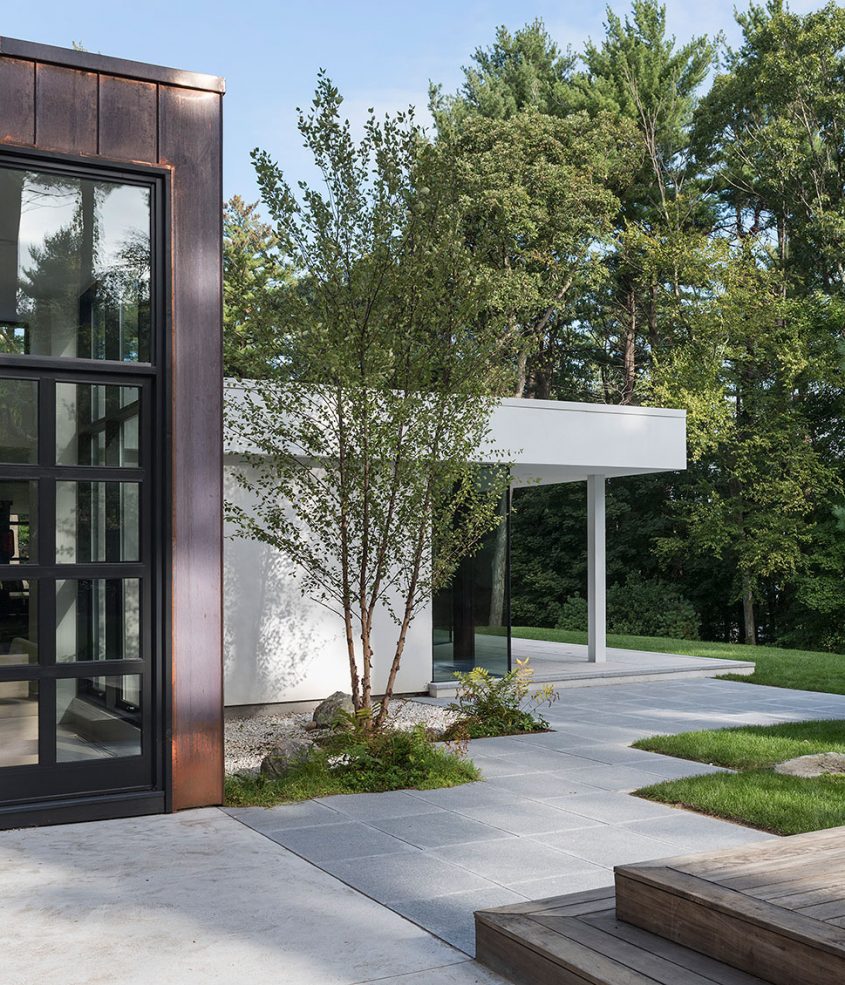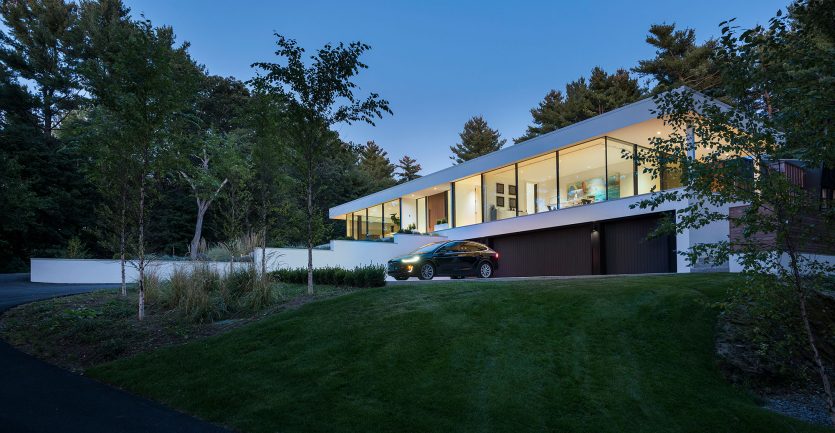 Our Project Manager and Project Supervisor had an amazing experience as they were great communicators and most important were not afraid to collaborate throughout the process. Their drawings are concise but include detail where necessary. I think by hiring Colin, Howard and the Flavin Team you are getting an A+ firm that cares deeply about the product they deliver. Highly recommend.
General Contractor
A talented, creative and caring team.
Homeowner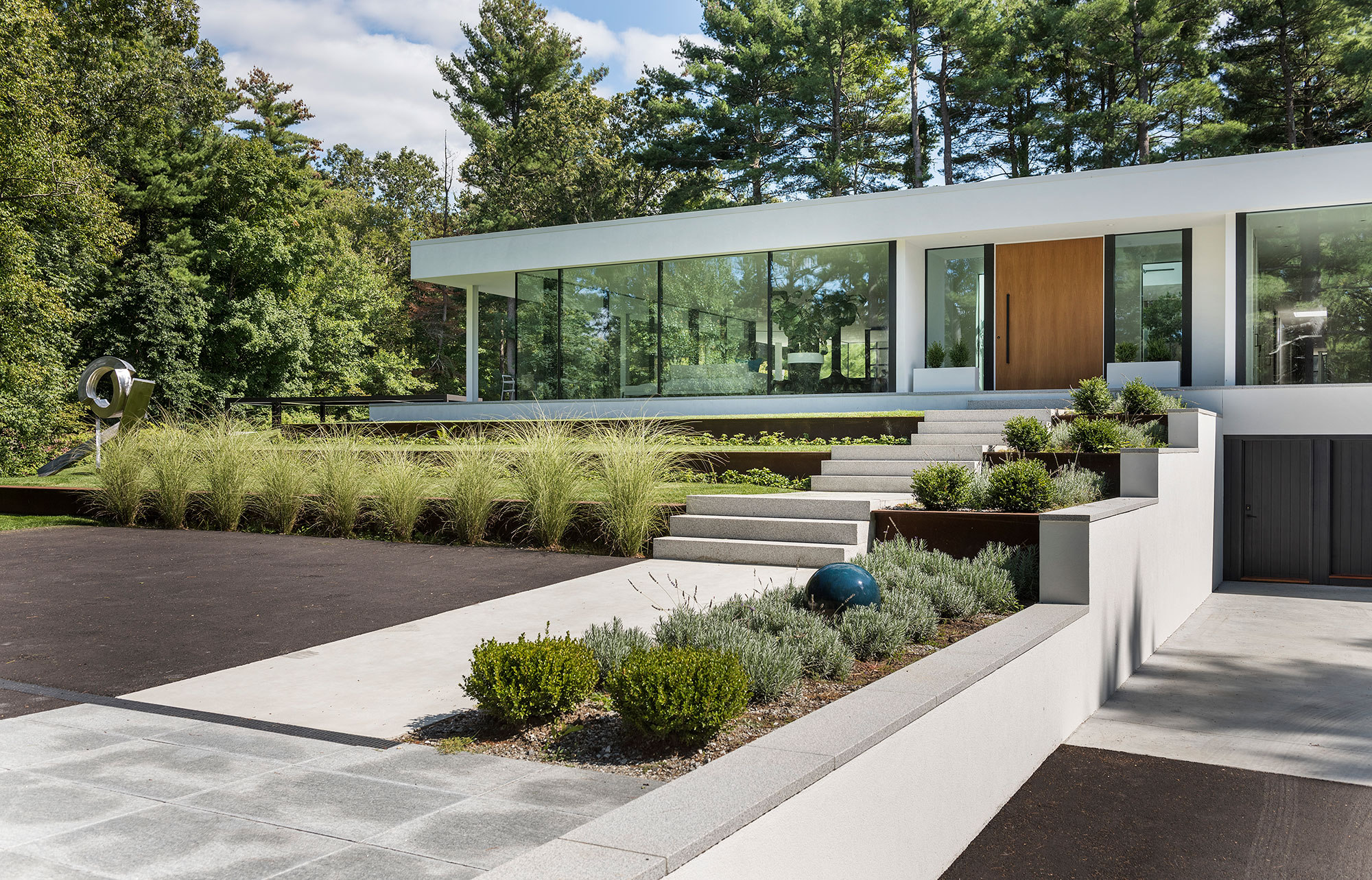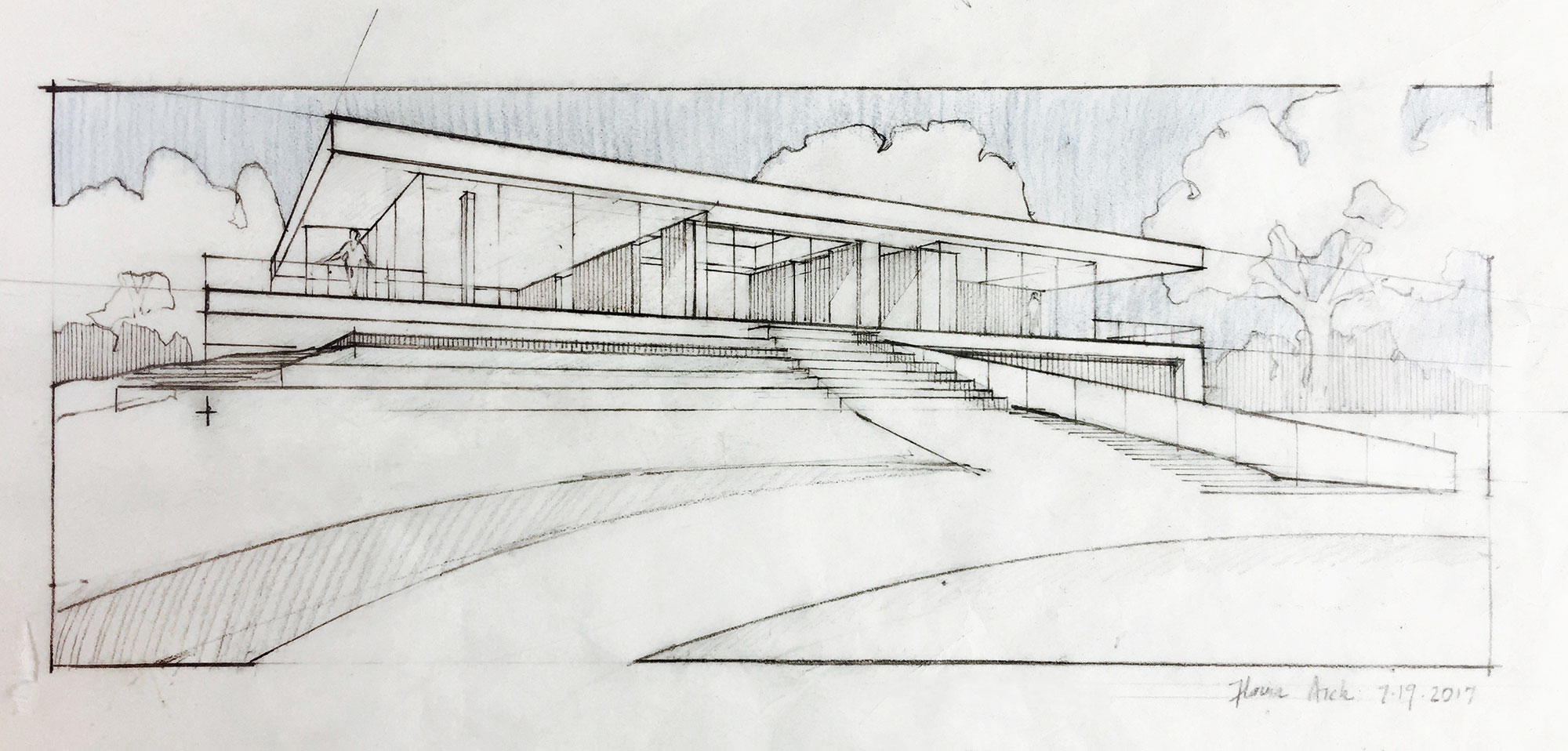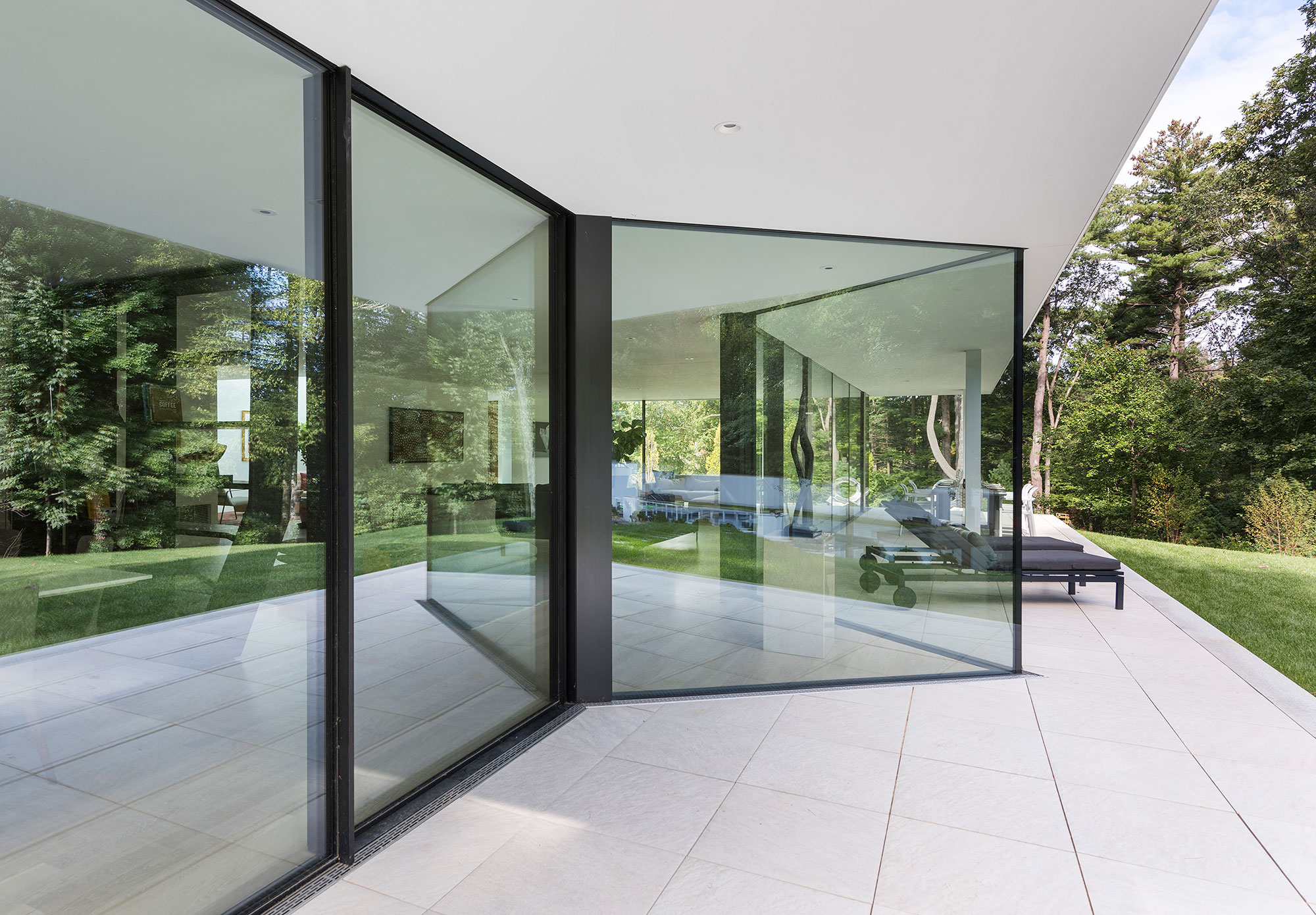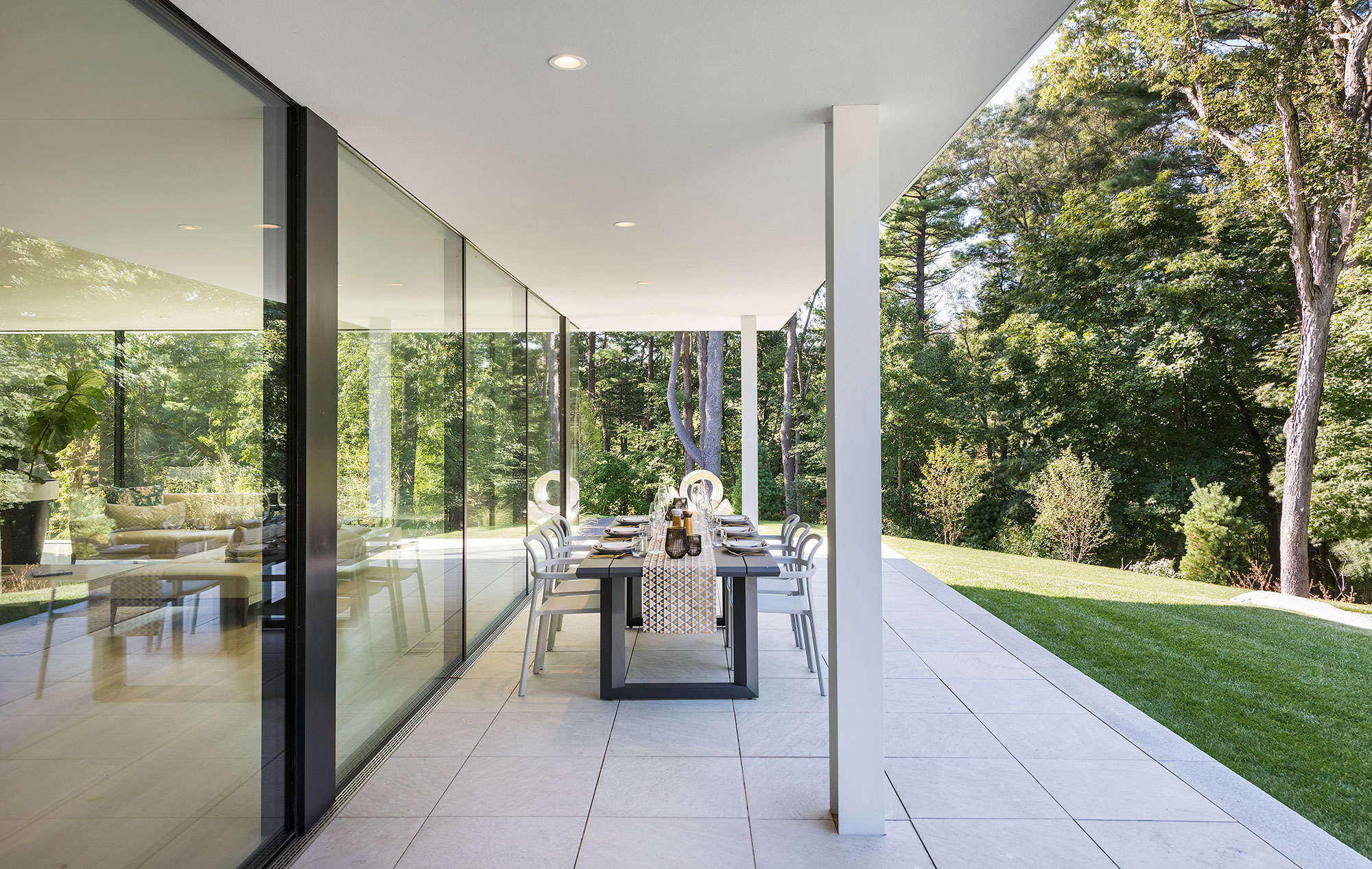 Credits
General Contractor
KVC Builders
Landscape Architect
Wagner Hodgson Landscape Architecture
Civil Engineer
Columbia Design Group
Structural Engineer
Webb Structural Services
Mechanical Engineer
Sun Engineering
Site Surveyor
Snelling & Hamel Associates
Wetlands Specialist
Clearwater Environmental Consultants
Structural Steel
Kelley Welding
Photographer
Nat Rea Photography