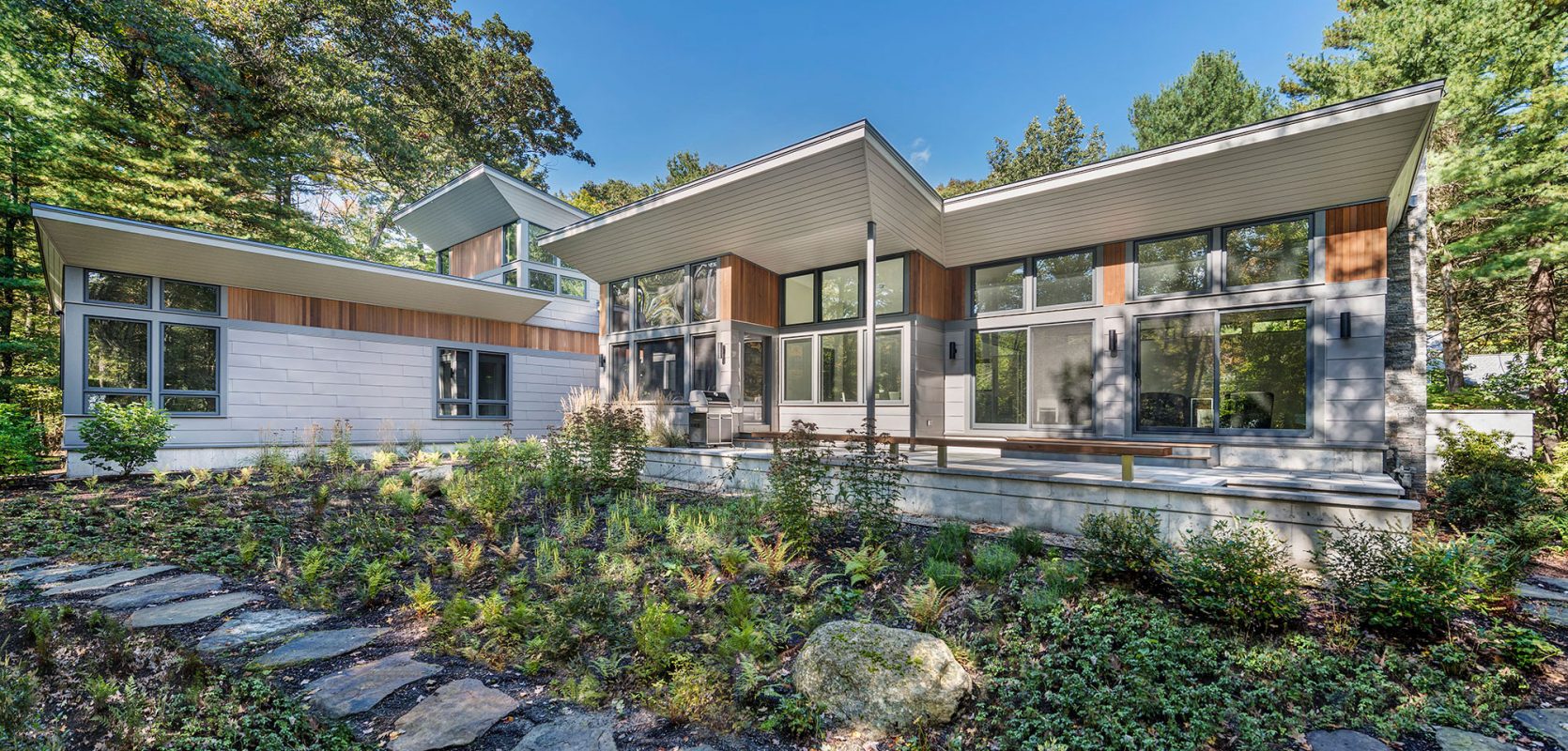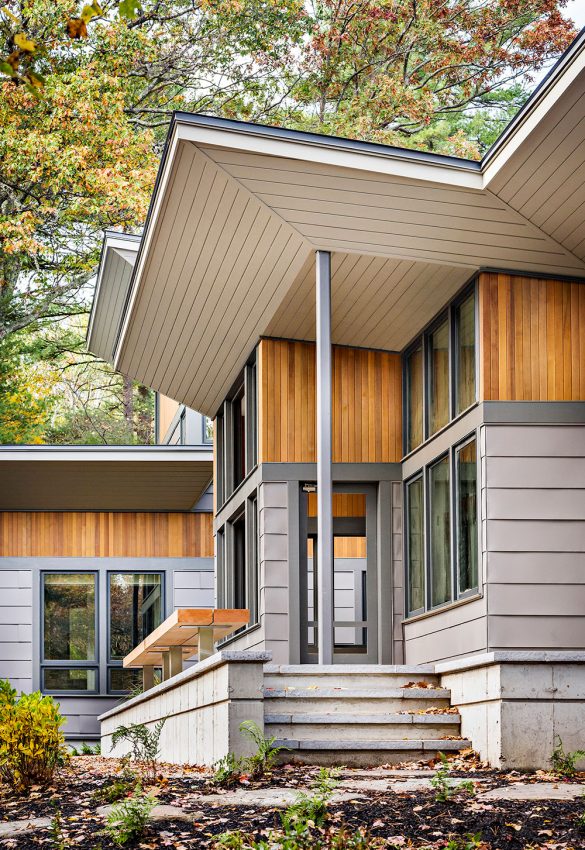 A Natural Sanctuary
This new house is carefully designed to respect its sensitive siting along a wetland marsh. An existing house that encroached on the wetland was removed and the new house was sited away from the delicate habitat. The disturbed wetland was restored with native plantings and rainwater runoff from the home's impervious surfaces is stored in subsurface cisterns to recharge the groundwater of the wetland environment.

A bright orange front door opens to a glass-enclosed foyer with views of the wetland. The glass foyer links the two sides of the home. To the east, the daily living spaces are distinct yet contiguous, linked in a large space with a dramatic, sloping ceiling line. The sleeping and quiet spaces of the house are located to the west of the foyer. At the back of the foyer, we incorporated our signature modern screen porch, which has been a boon for socially distanced entertaining. Exchangeable screens and heat lamps make the porch comfortable even during the colder seasons.

The building floor plan undulates along its south side to maximize views of a woodland garden of native sweet ferns, viburnum, and serviceberry. The roofline slopes up over a wall of glass, allowing maximum passive solar gain in the winter months. Along with the home's generous roof overhangs, a stand of deciduous trees helps to provide summer shade. Dark wood flooring helps absorb light and minimize glare. The exterior of the house showcases our modern aesthetic. Vertical cedar accents complement the warm grey metal siding.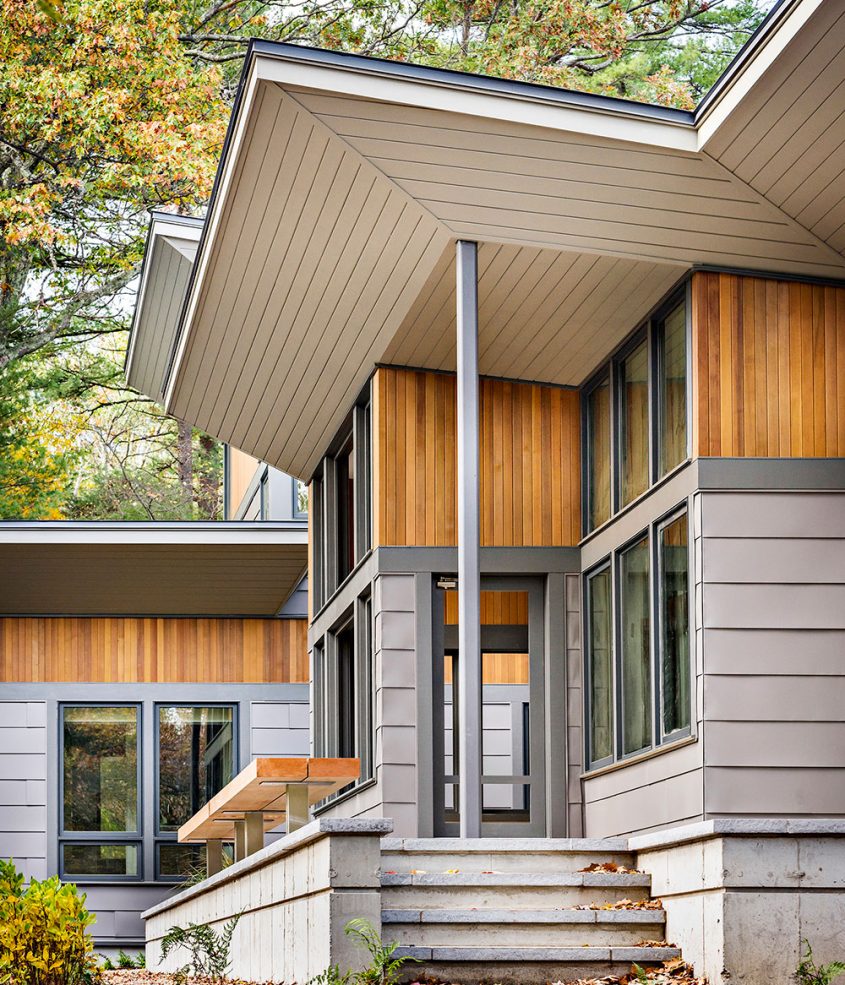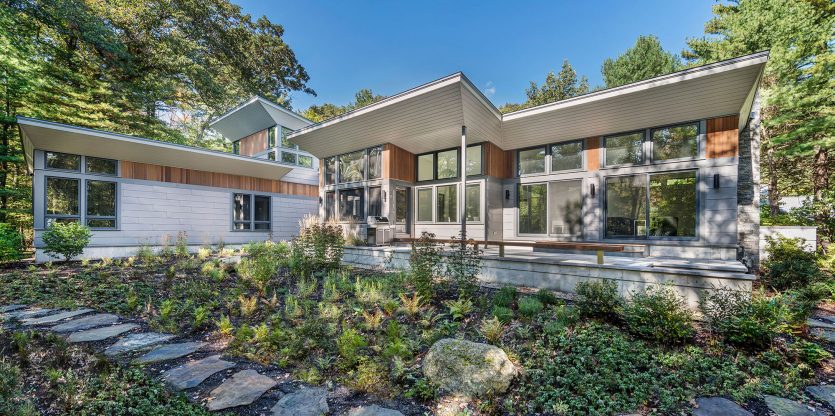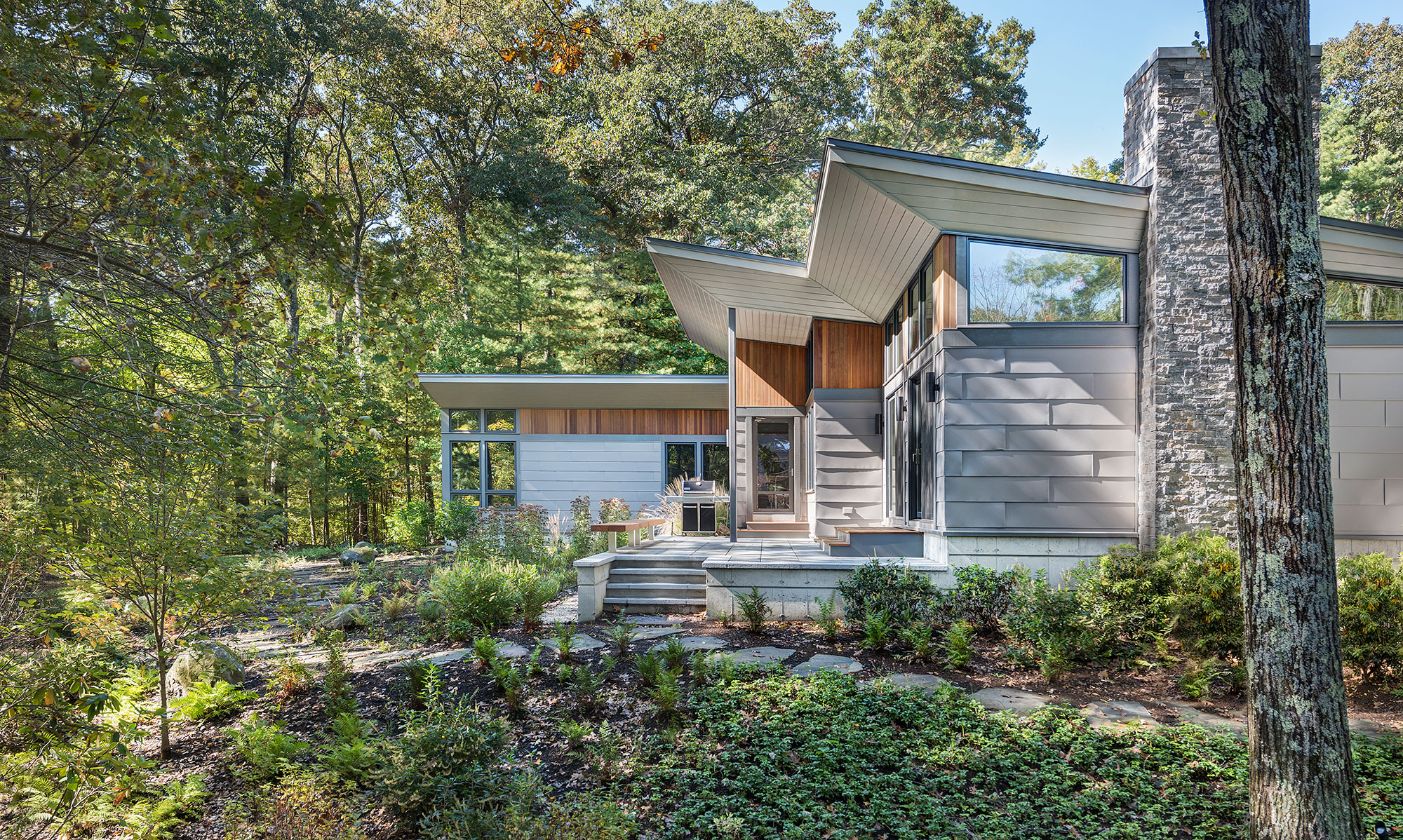 From our first meeting, we knew that Flavin was a superior architectural firm and the best architectural firm for us. They were attentive to our vision, asked on-point questions, and were good listeners.

Flavin brings vision and an aesthetic that we love. At the same time, Flavin is collaborative, understanding our taste and needs. They provide impressive design and practical skills, and are completely responsive to our ideas. They don't scrimp on time, offering alternatives even after an option has been approved. Flavin's services are robust as well, a full scope of services that integrate all aesthetic and functional elements.

The design process has proceeded flawlessly and expeditiously, and we will be breaking ground on our home this summer as planned thanks to Flavin's vision, focus, effectiveness, and expertise. It is a pleasure to work with Flavin.
Client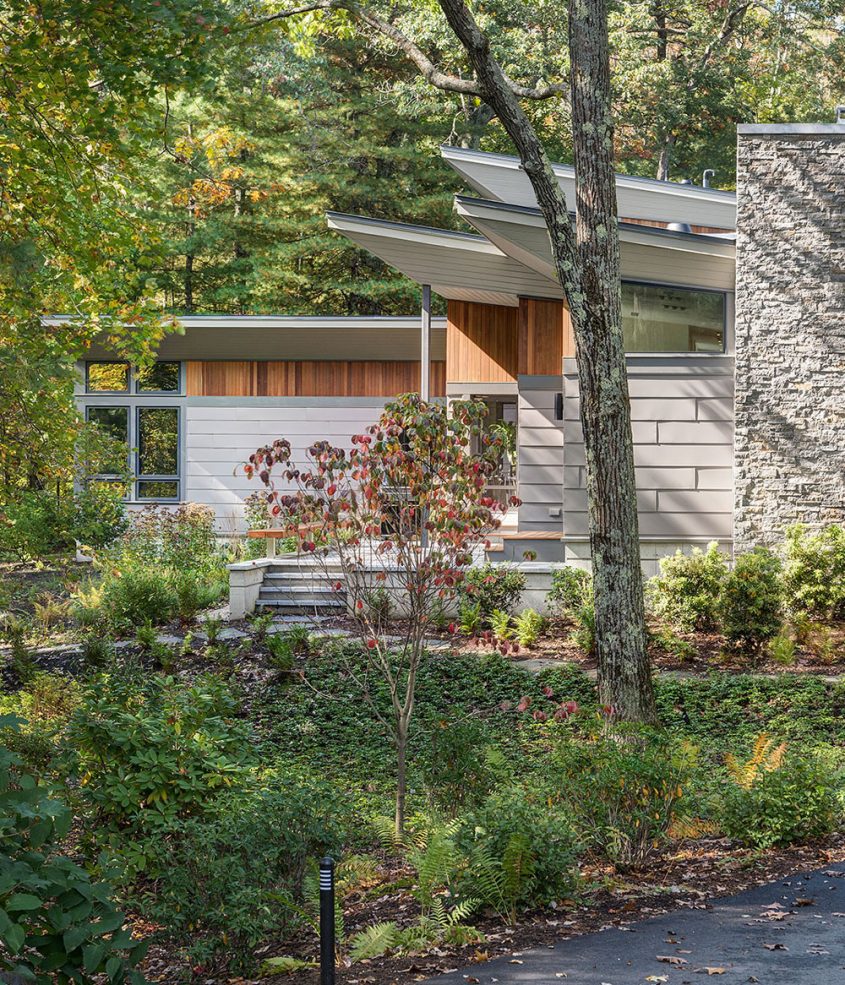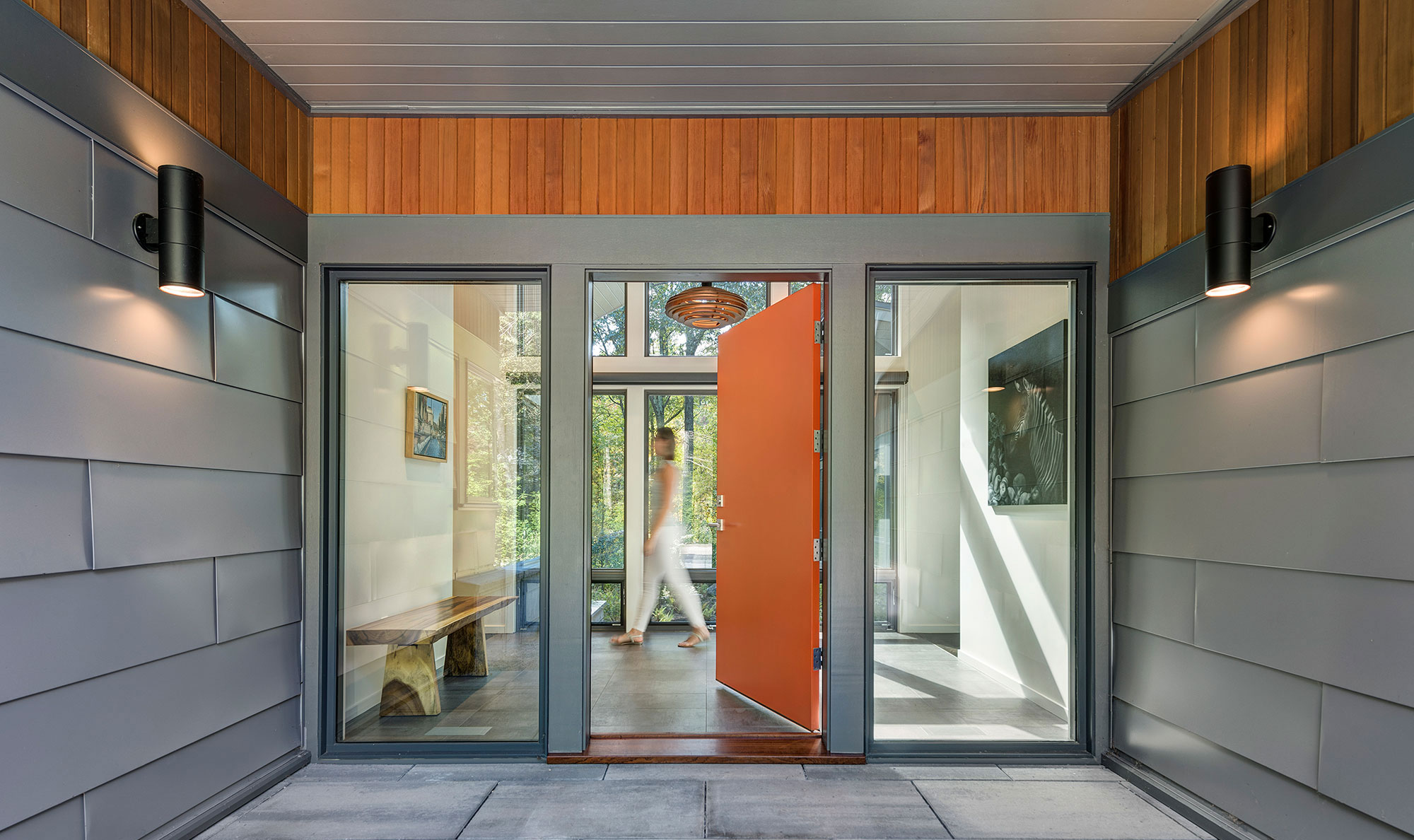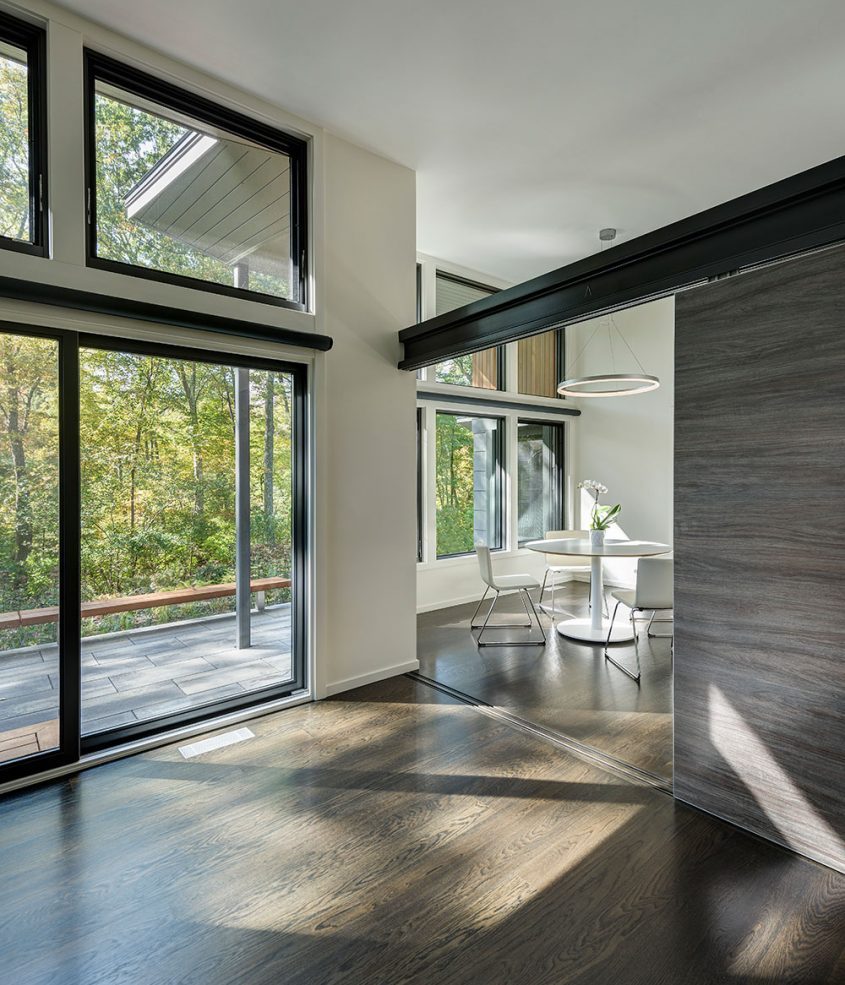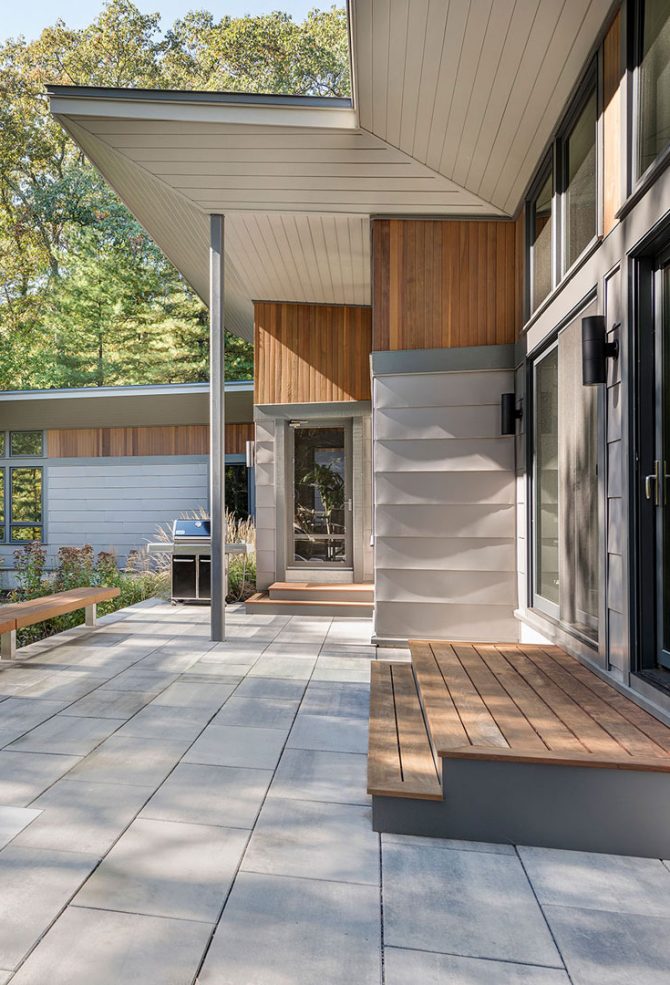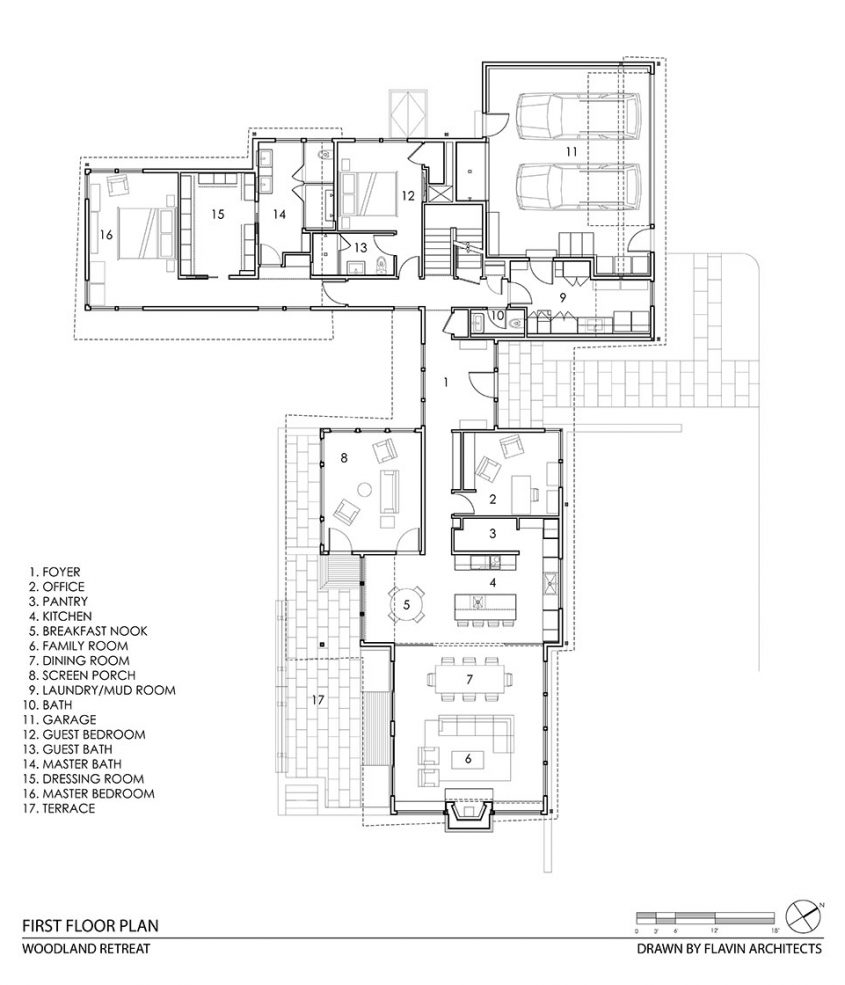 Credits
Landscape Architect
Elizabeth Hanna Morss Landscape Architects
General Contractor
Merz Construction
Interior Designer
Shelley Reed Design
Structural Engineer
Siegel Associates
Mechanical Engineer
Sun Engineering
Millworker
Herrick & White Architectural Woodworkers
Photographer
Nat Rea Photography