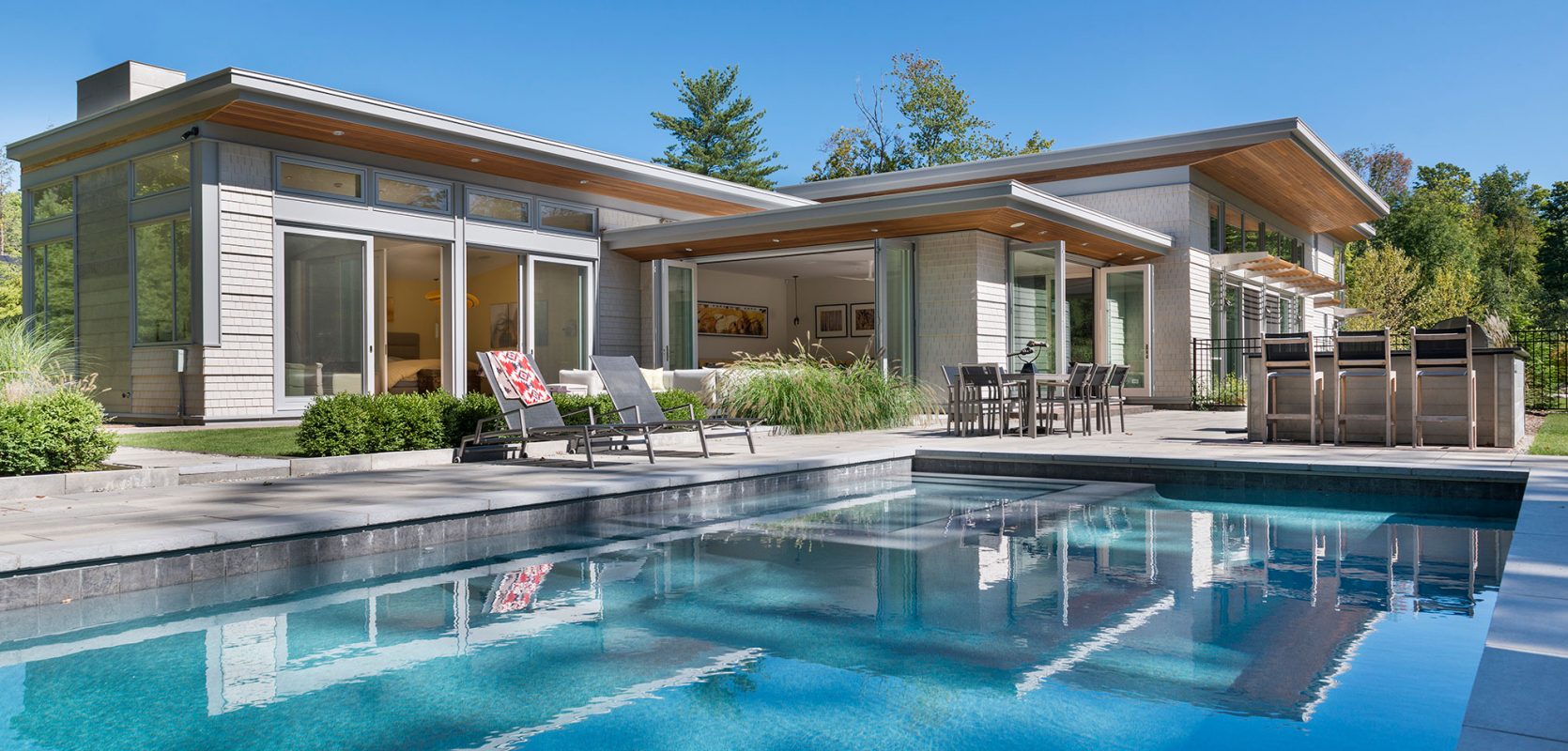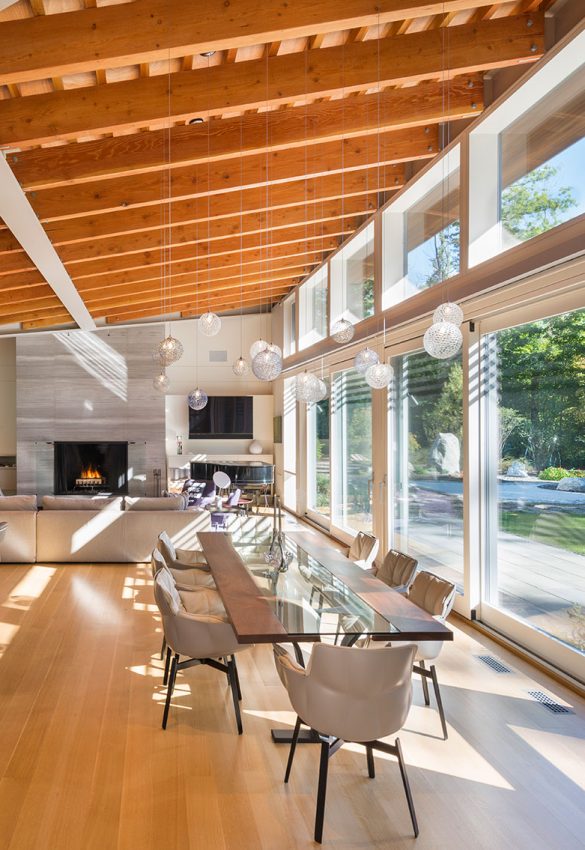 Berkshires Family Retreat
This modern house is within walking distance of the village of Lenox, MA. It is sited on a gentle, south-facing slope in a forest clearing, surrounded by mature conifers that offer privacy from the abutting properties. The house is designed as four independent pavilions connected together by glass-enclosed halls. By subdividing the house into smaller parts, and then knitting them into the landscape, Flavin created a home deeply connected to nature.

The elegant footprint of this structure allowed our firm the opportunity to shape the roof through a kind of structural origami. It slopes up to the south, catching the summer sun, and the east and west sides flare up as well, resembling a butterfly's wings. This unique shape allows rainwater to be channeled via scuppers, forming a spectacular waterfall during heavy rains. The runoff is collected in custom concrete cisterns. In a brilliant move, our clients commissioned a stainless steel sculpture over the cistern that comes alive with the dancing water.

Our clients, a couple with adult children and a growing number of grandchildren, wanted a home that could accommodate their extended family year-round, and still maintain a sense of intimacy when they have the house to themselves. The great room pavilion acts as the heart of the home, occupying the center of the ensemble. It is designed to be comfortable either for intimate gatherings or larger parties. Interlocking steel and wood beams soften the acoustics of the room, and large sliding-glass doors open the room to a pool terrace and outdoor sitting area.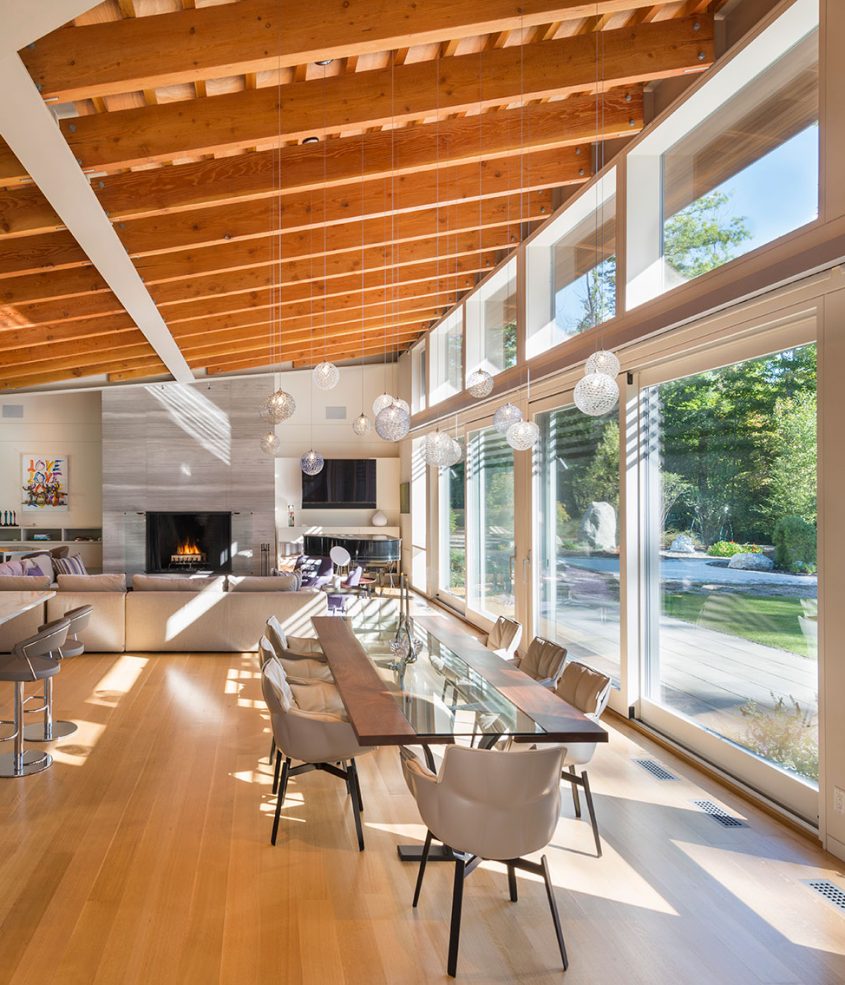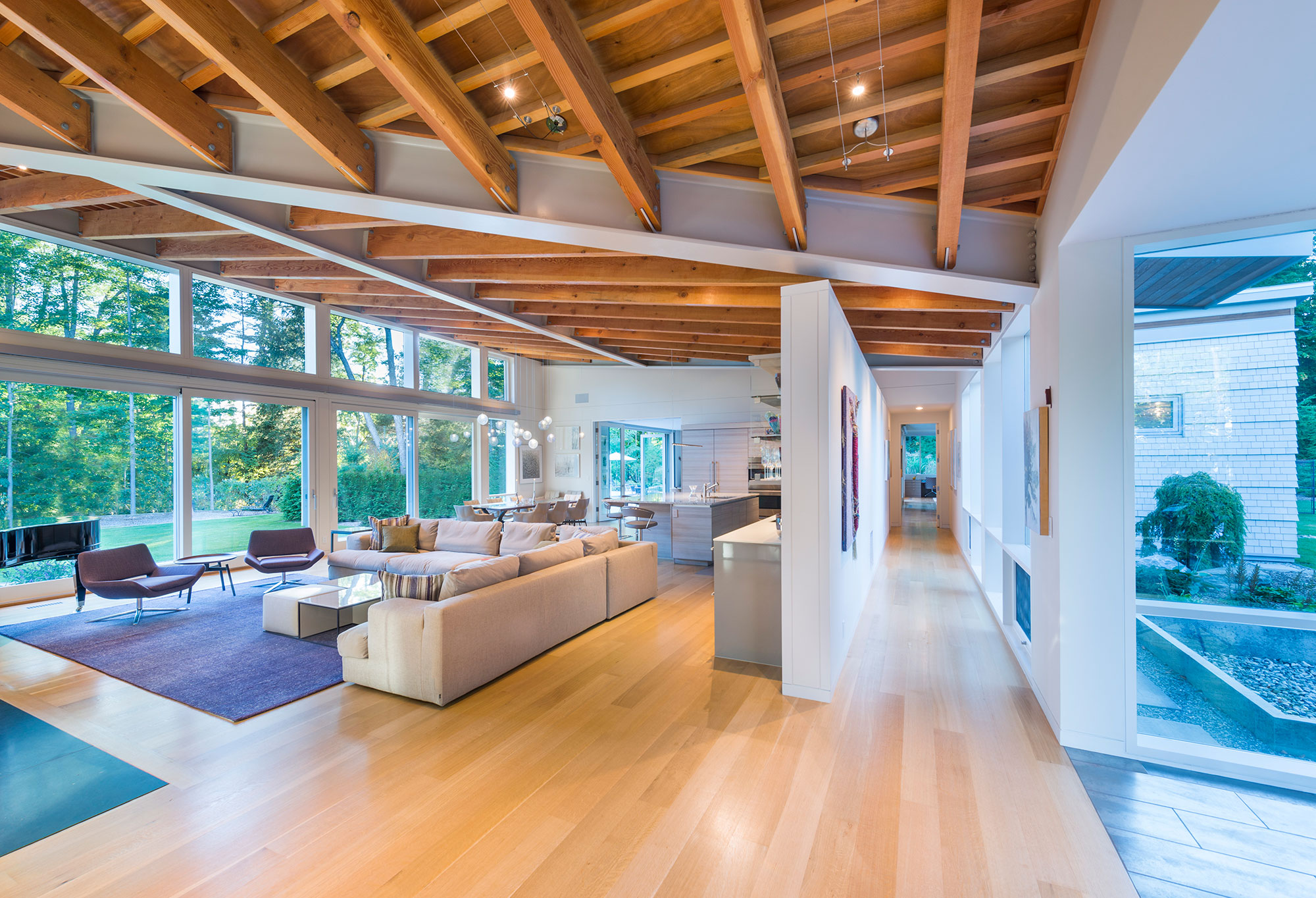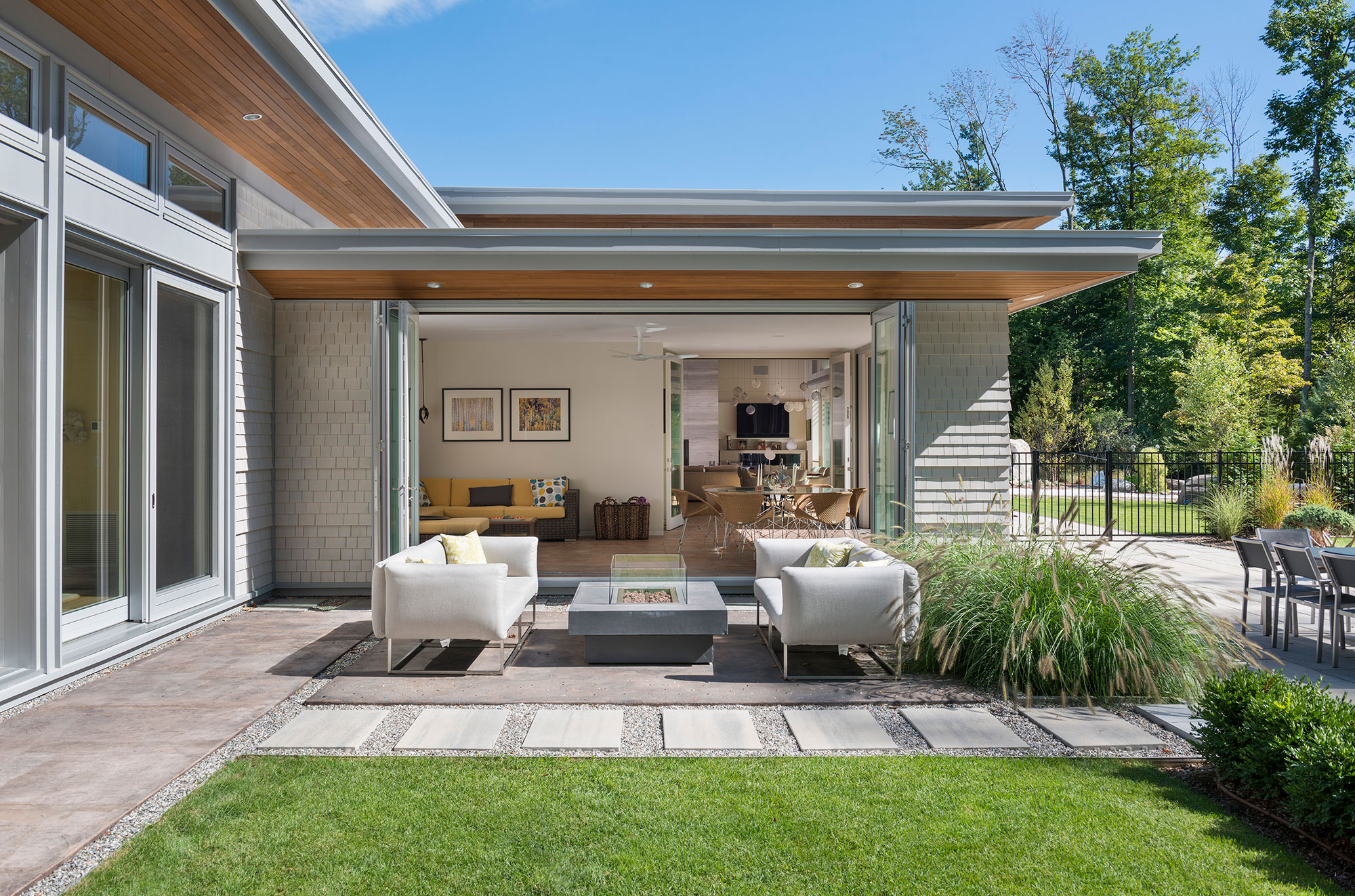 Colin and all the firm associates are terrific. Communication is regular. Time lines are established. They are patient and flexible. Colin's architectural skills are superb. His creative genius is only surpassed by his warmth and friendly personality. We look forward meetings, as they are productive and fun.
HOMEOWNER
It was just what the couple had in mind—without quite knowing it. "All we knew was that we wanted the inside to come out and the outside to come in," says the owner. And it does: Most of the backside of the house is floor-to-ceiling glass. The great room has 9-foot-tall sliding glass doors that look out over the expansive backyard and gardens. The four-season sun porch's stacking glass doors open to a patio, pool, and hot tub. "The sunlight pouring in provides tremendous soul energy," says the owner.
"HEART & SOL: A MODERN MANSION IN LENOX,"
BOSTON HOME
, 2017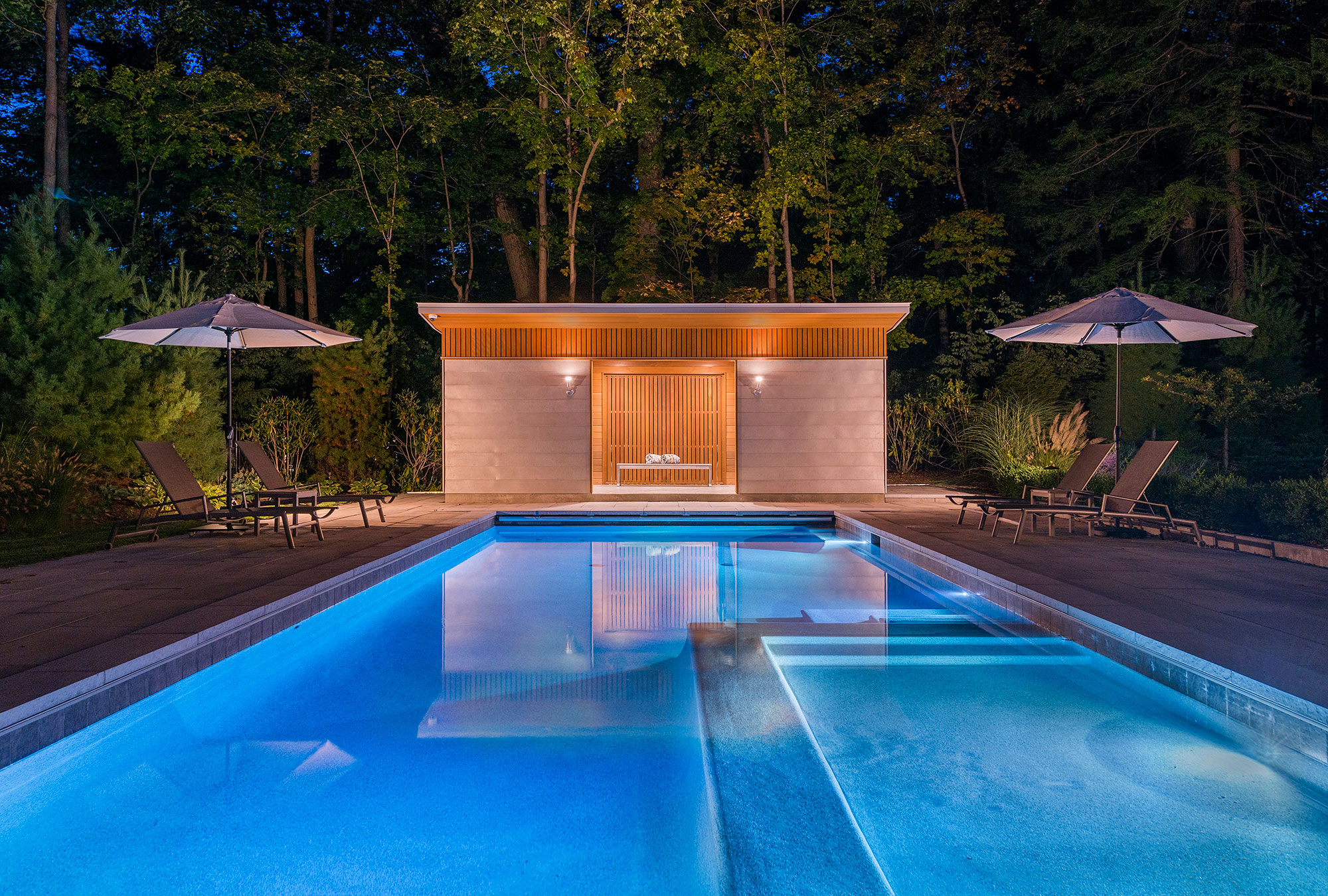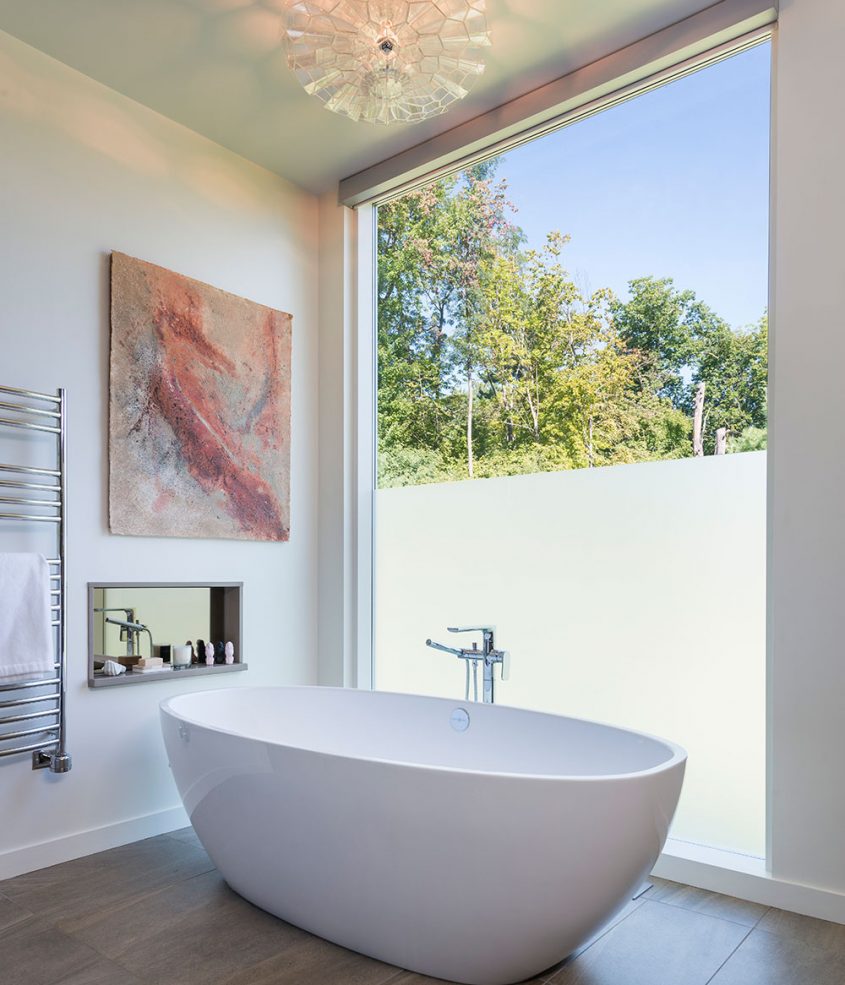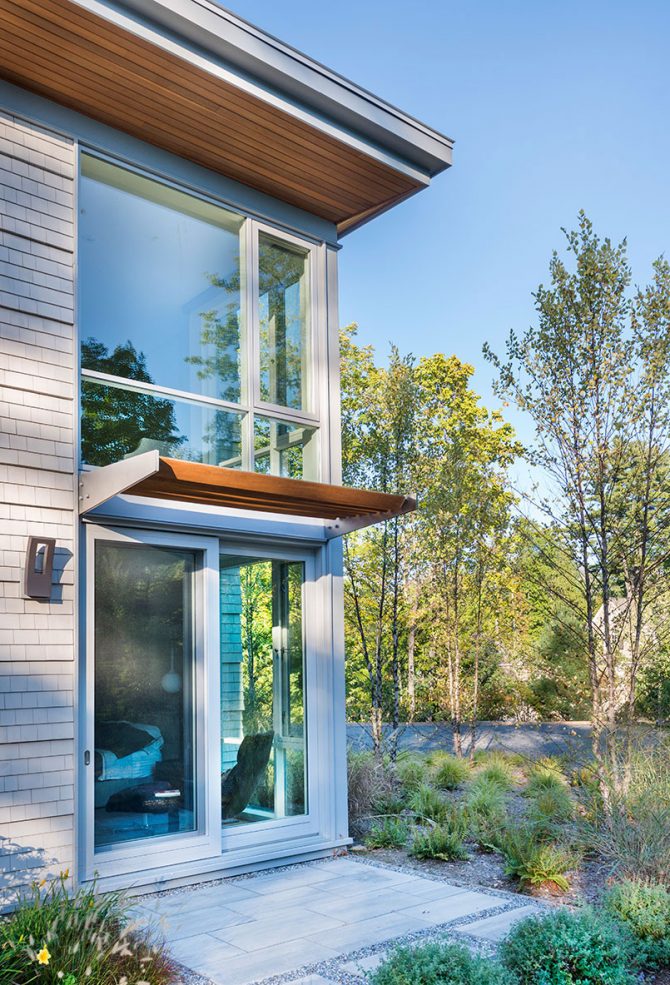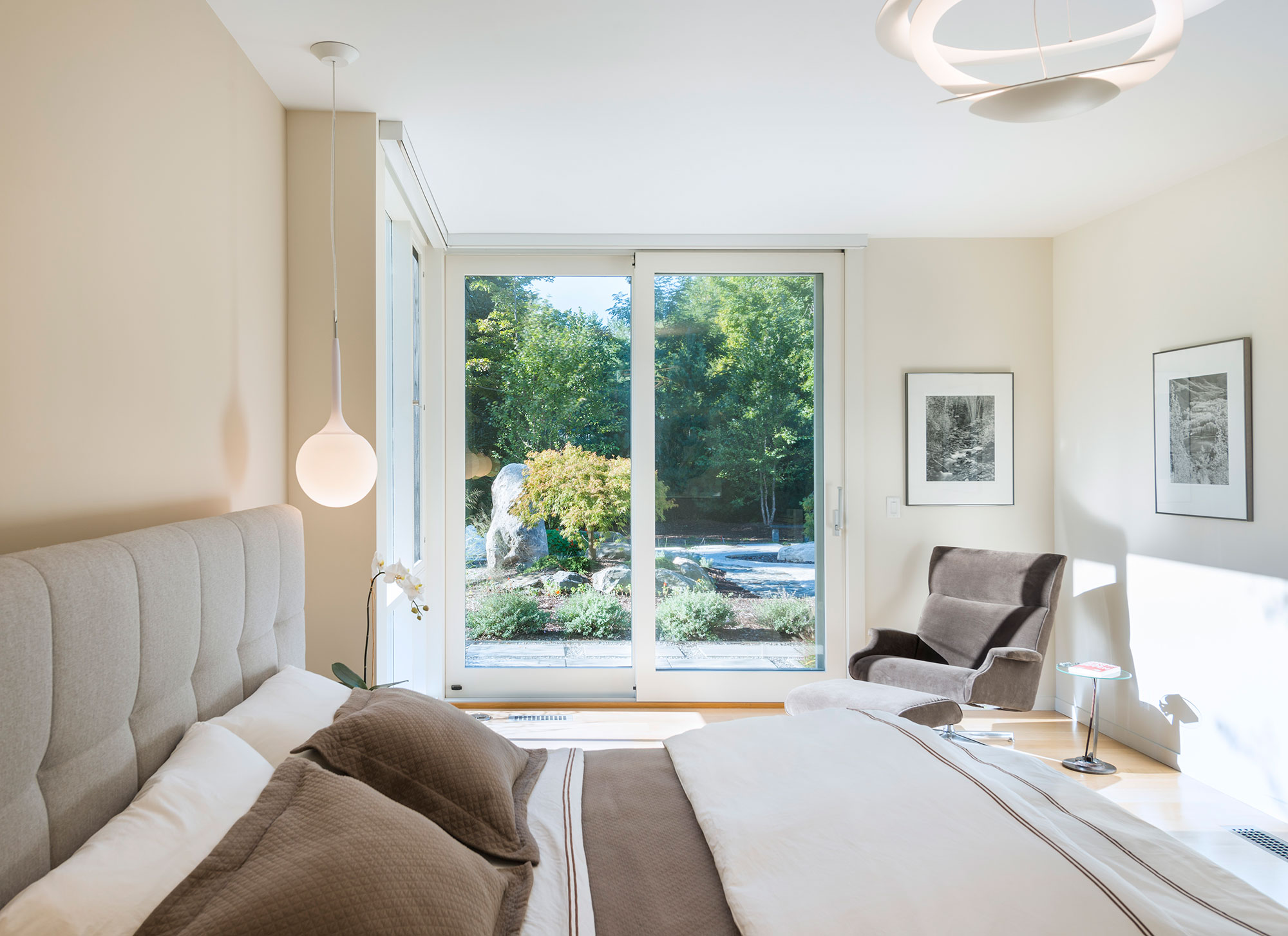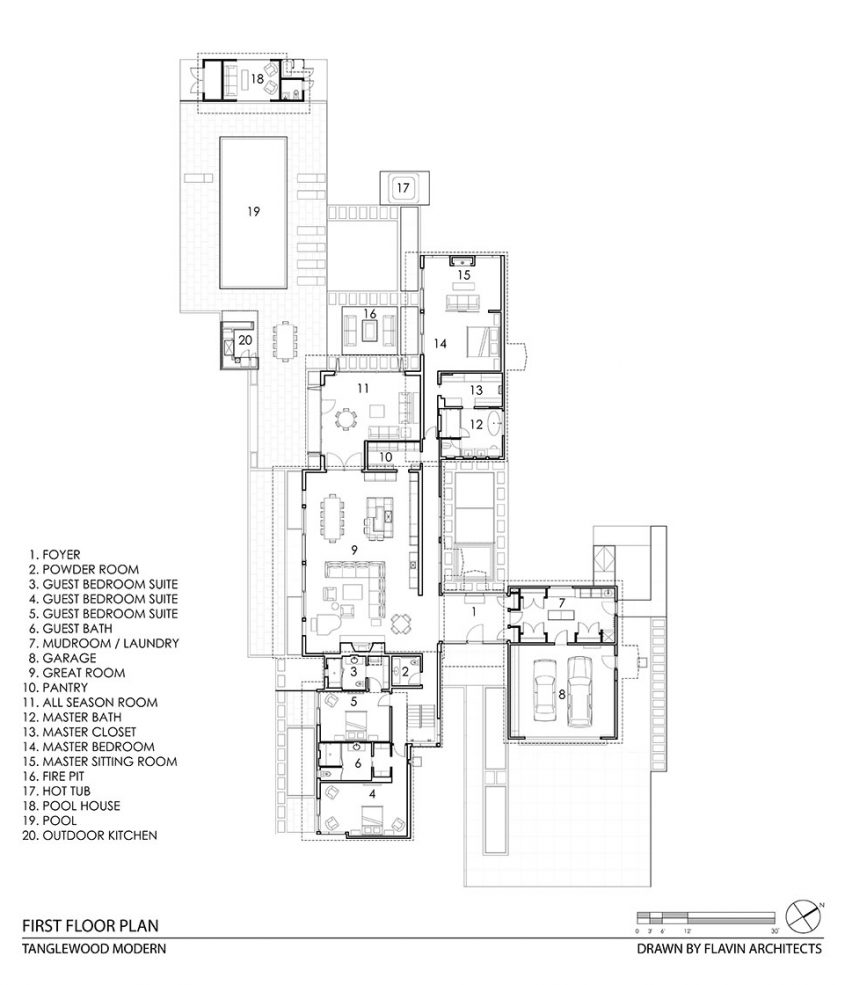 Credits
General Contractor
Chris May Builders
Landscape Architect
Okerstrom Lang Landscape Architects
Interior Designer
Jane Young Design
Surveyor + Civil Engineer
Foresight Land Services
Structural Engineer
Siegel Associates
Mechanical Engineer
Sun Engineering
Technology Design
Amenitek
Millwork
Poggenpohl Kitchens
Timber Framing
Vermont Timber Works
Photographer
Nat Rea Photography
Select Publications
"Ode A La Lumiere Naturelle," Harmonies (Lebanon), 2018

"A Calm-Inducing Home for a Couple and Their Guests," Houzz.com, 2017

"Heart and Sol," Boston Home Magazine, 2017