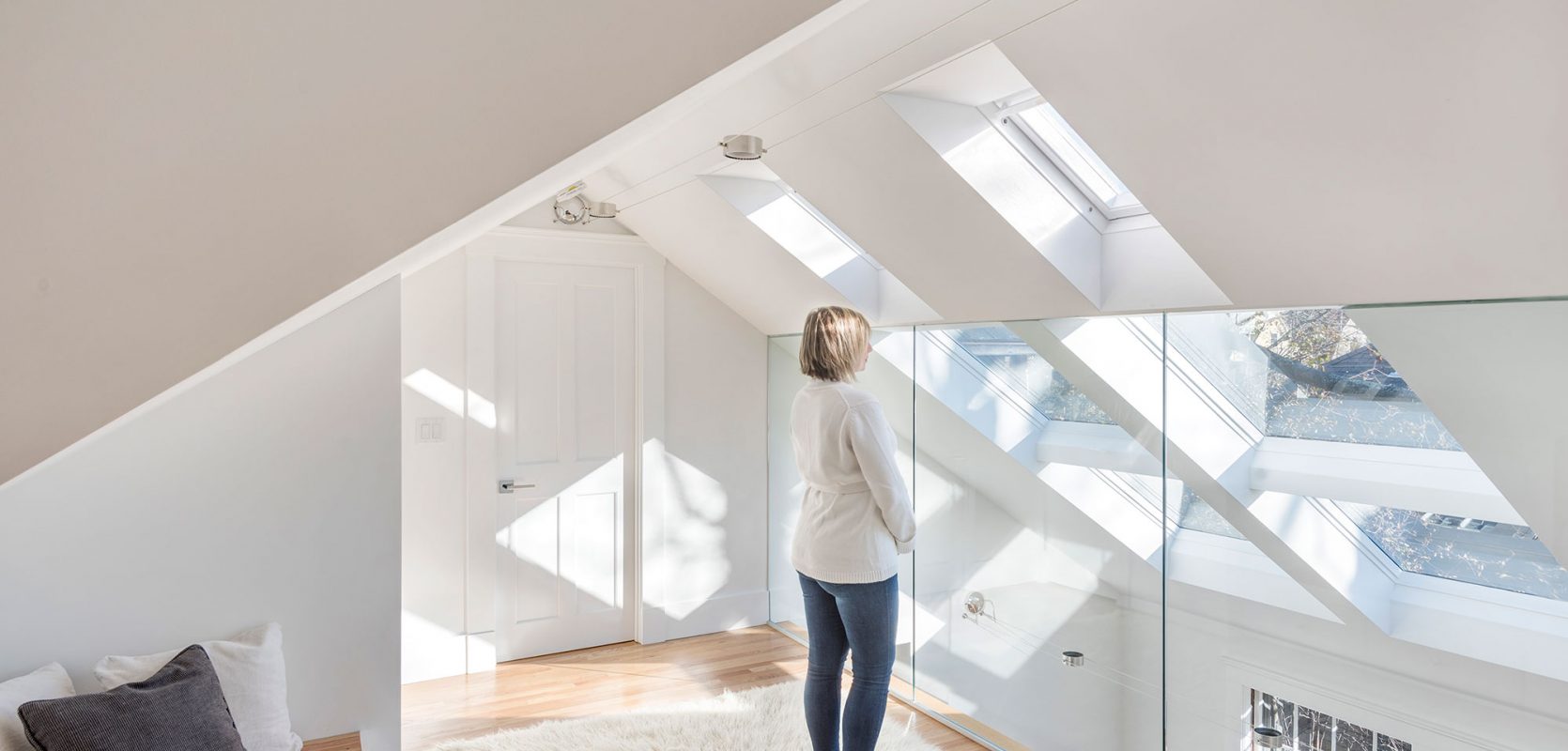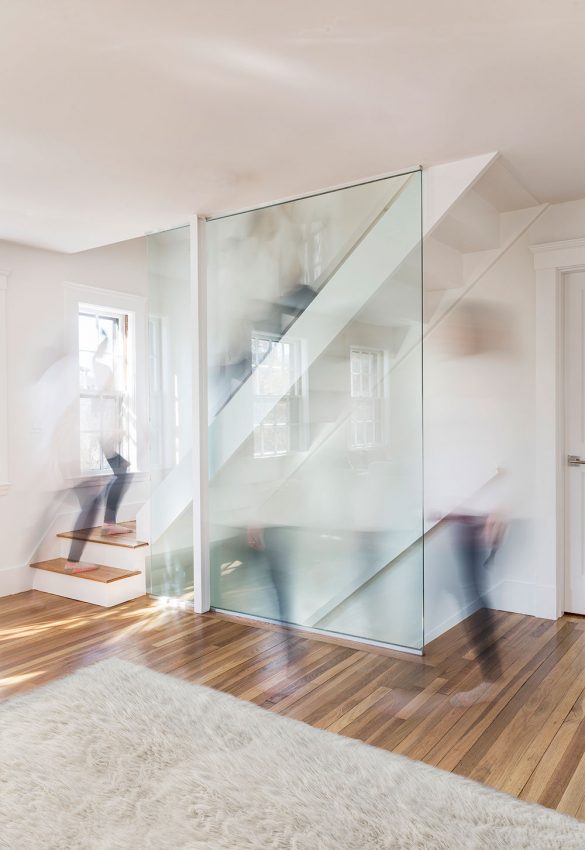 Craftsman Style Modern
This shingled 1920s craftsman-style home is located in a rapidly changing neighborhood, where homes from this era are being "modernized" and enlarged. The home was previously the home and office of local architect Kenneth Kruger of Kruger, Kruger and Albenberg. In our design and renovation, we took pains to retain the innovative touches Kruger had added to the structure in the 1980's while opening up interior spaces and updating the home's systems. We preserved the exterior, which we treated as a container for a dynamic interior transformation.

A key element of this transformation is the series of large, south-facing skylights that allow sunlight deep into the house's interior—thanks in part to a cut-back attic that perches like a loft over the second floor. The skylights suggest a theme of interior transparency and natural illumination, so we added a wall of frameless glass to the attic, enclosing the primary-suite sitting room, while allowing an unobstructed view of the family room below.

The theme of interior walls of glass reflecting and allowing light to pass is continued at the stair, with translucent glass softly dividing the living area from the stair. Where interior walls were removed, exposed steel beams provide structural support. The beams are painted a crisp white to harmonize with the interior. This top-to-bottom renovation returned the house to single-family occupancy to accommodate a growing family, while honoring its storied history.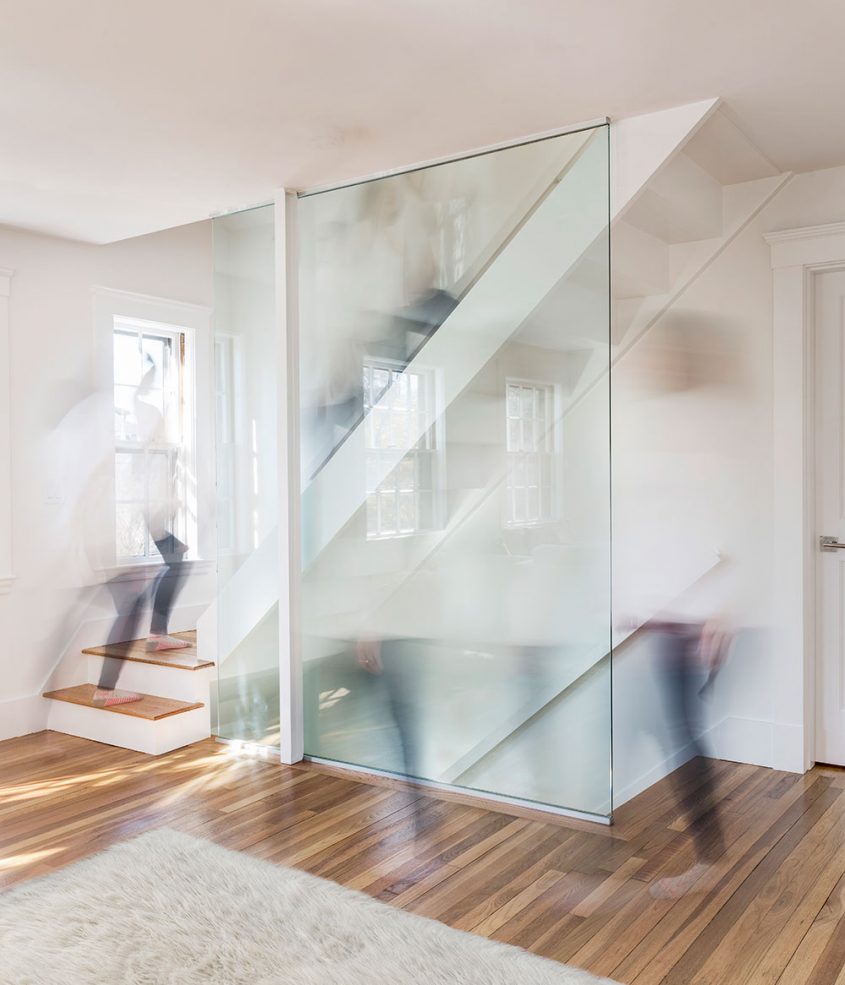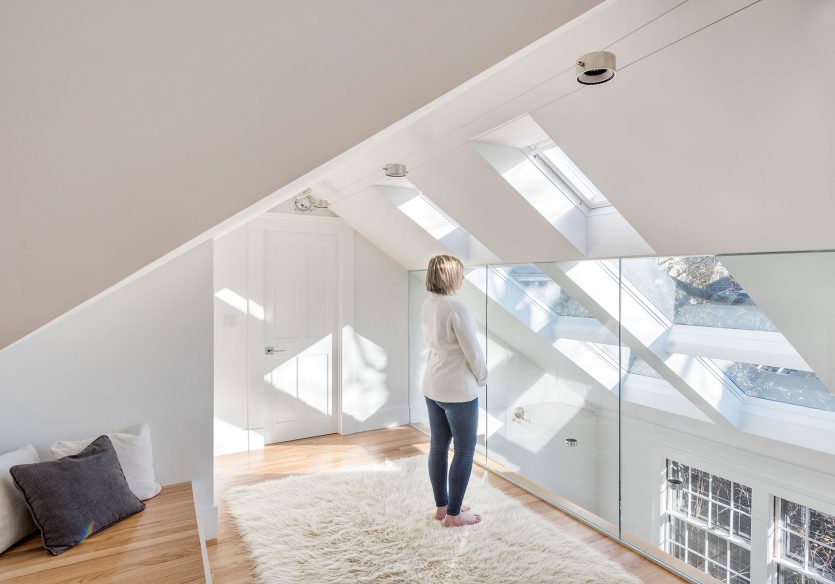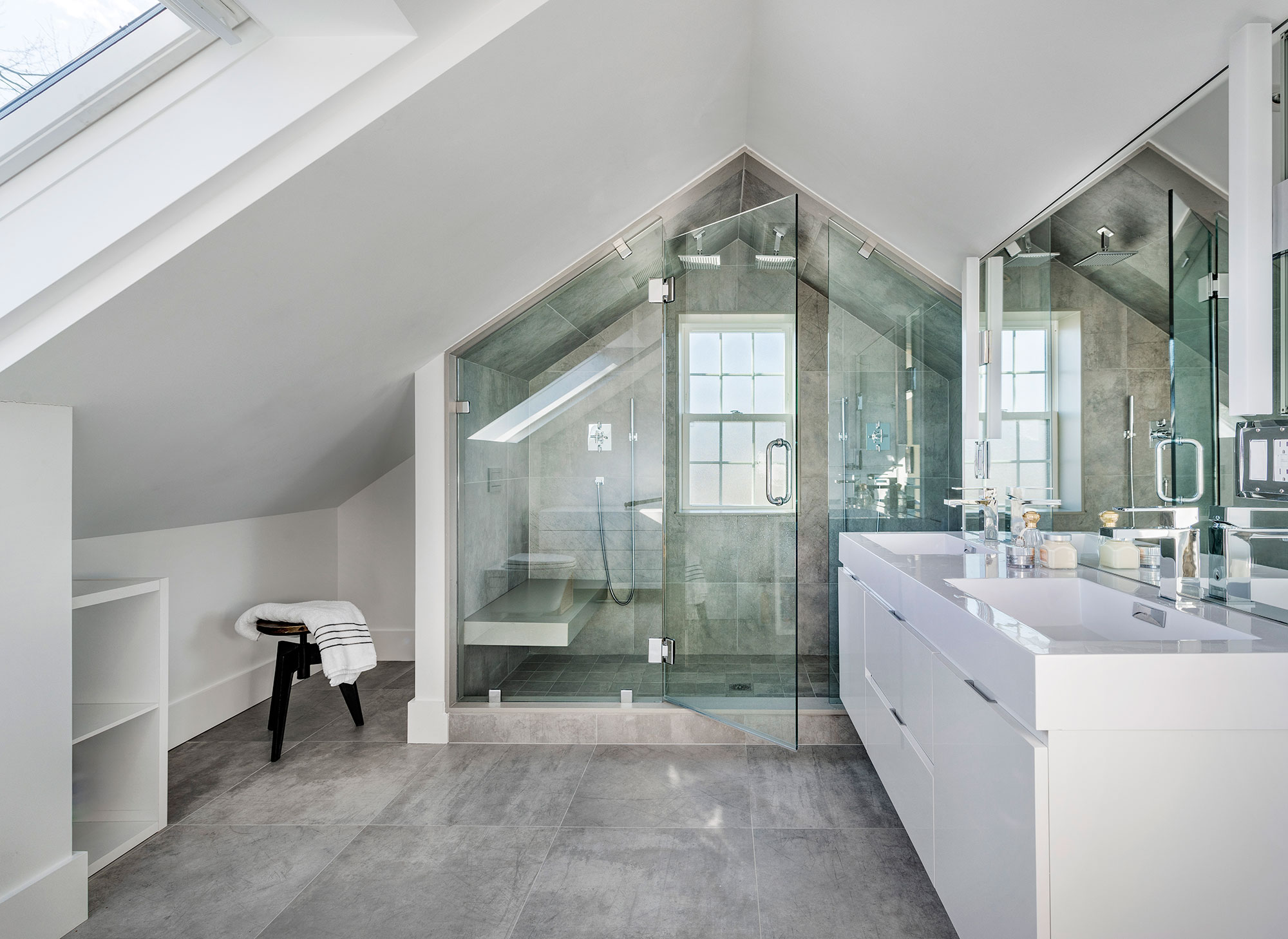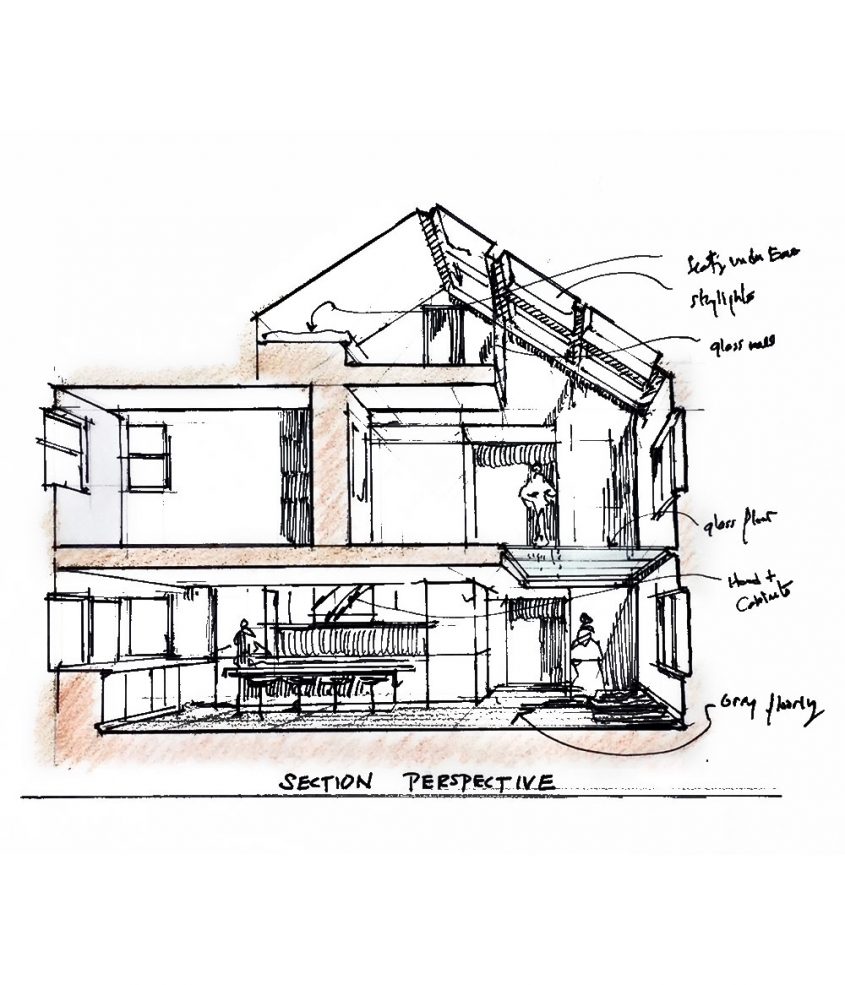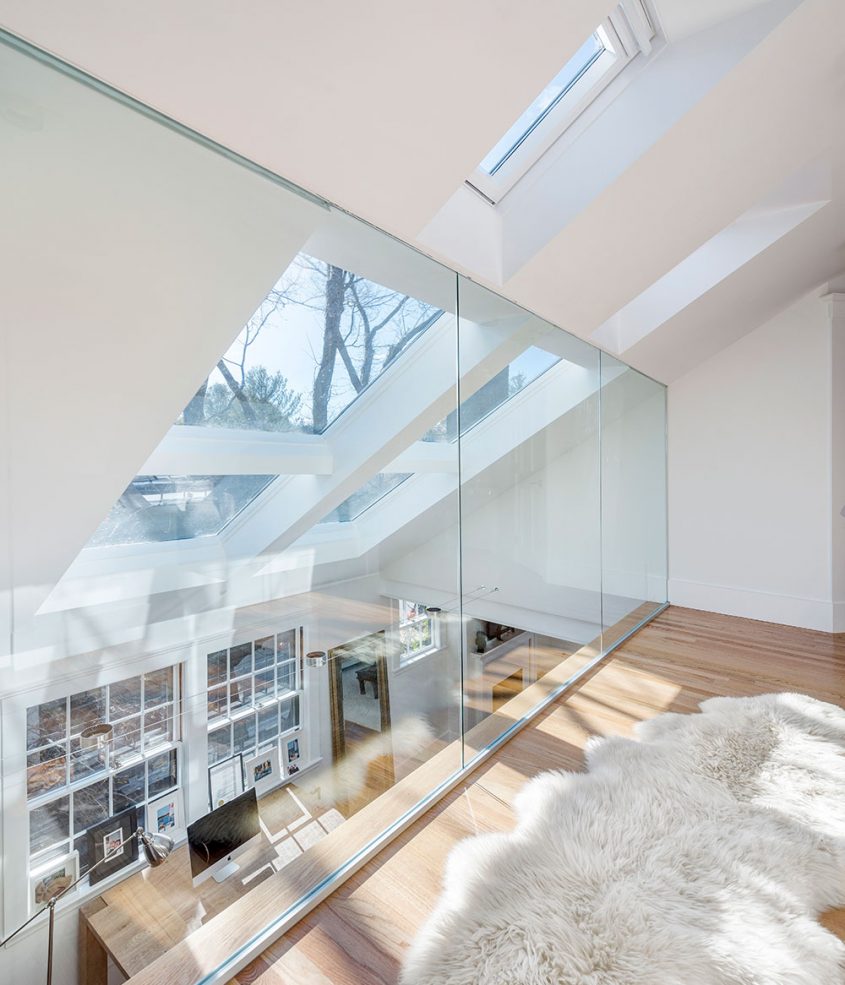 Loved working with Flavin Architects -- Colin Flavin and Heather Souza. We are thrilled with our home renovation and if we had to do it again, we would not change a thing. They were committed to our project and really went above and beyond to make sure that we were happy. Not only I would recommend Flavin Architects, but I will work with them again for any new project. We were so lucky to have them. Thank you Heather & Colin!
HOMEOWNER
It went very smoothly. Heather and Colin were committed from start to finish, and brought great ideas. They stayed focused on our timeline and budget while remaining flexible throughout the project. They recommended talented professionals and followed the construction extremely closely. We love the final result, and would do it again in a heartbeat. We feel very lucky to have worked with such a talented team.
Client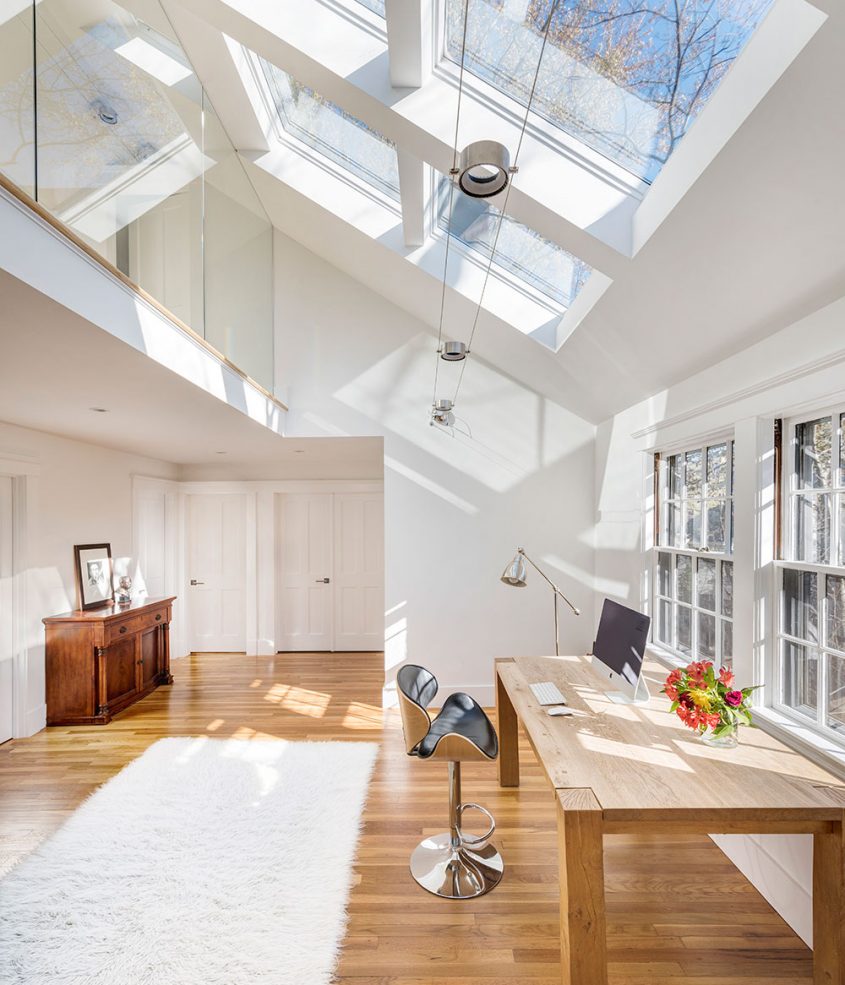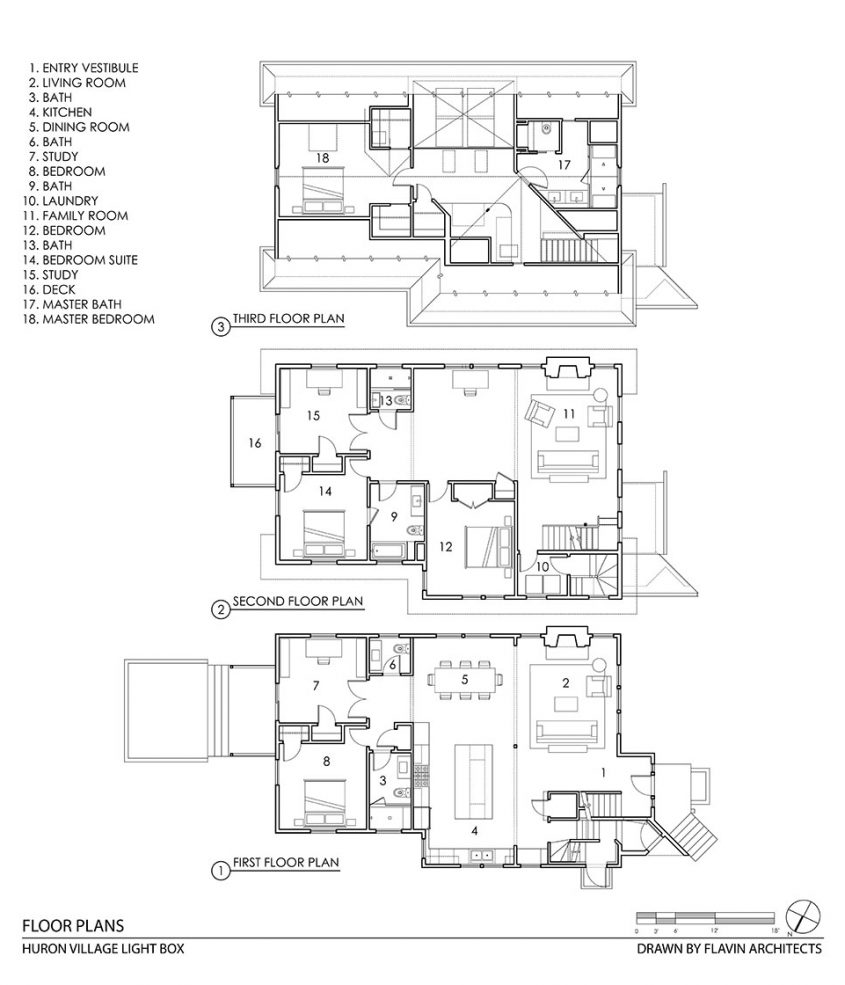 Credits
General Contractor
John Lynch Builder
Photographer
Nat Rea Photography