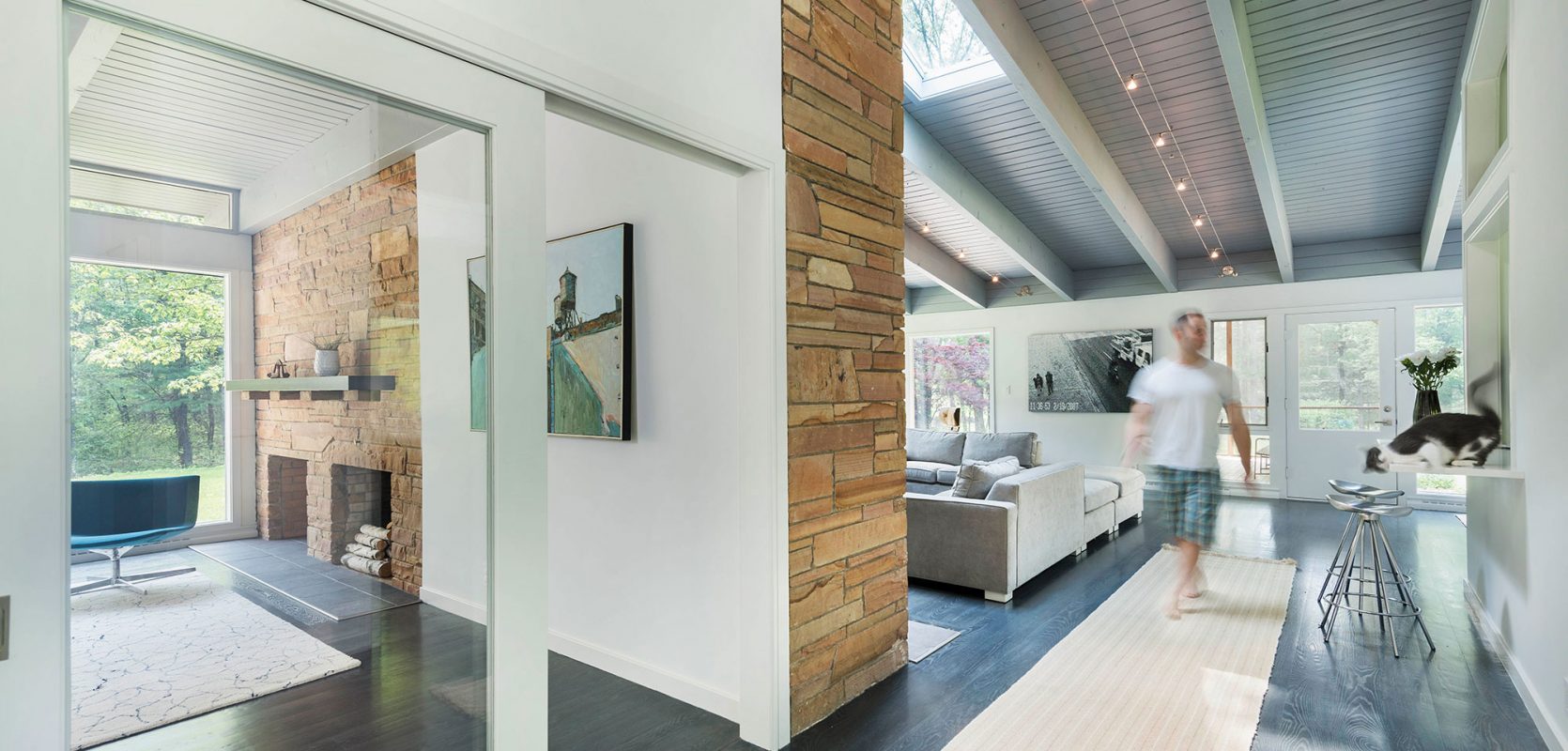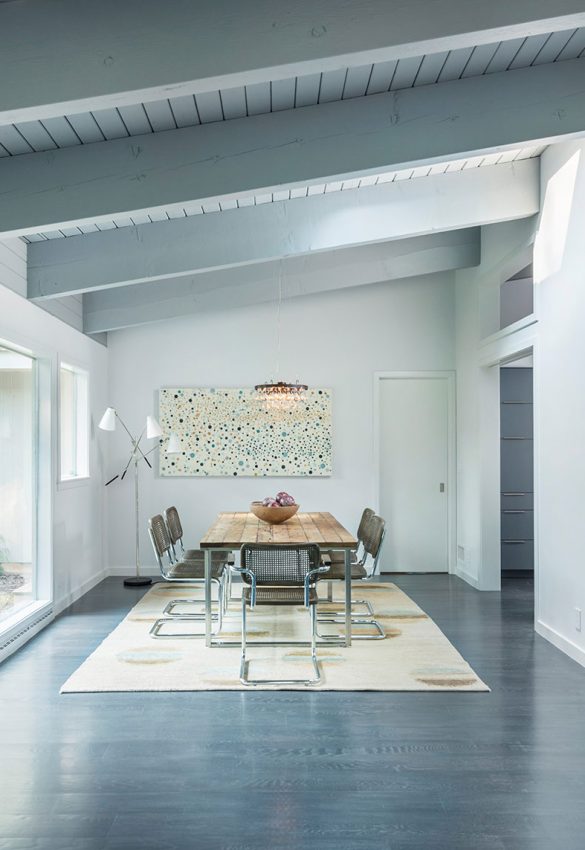 Mid-Century Modern in Lincoln
Modern design became popular in New England in the 1930s, when Bauhaus founder Walter Gropius built his iconic modern residence in Lincoln. By the time the Rosenwald house was designed, modernism had evolved from the Gropius era and incorporated the rural vibe of Lincoln by favoring exposed wooden beams and deep overhangs. This house was designed by local architecture firm Soep and Berliner, built in 1967.

While our clients loved the open floor plan and expansive walls of glass in this inviting structure, they were wary about some of the updates introduced since the house was built. Our job was to respect the original structure, while editing out the rustic flagstone floors and dark stained wood in favor of the spontaneity of the Pop era.

Our design emphasized continuity between areas inside the house. In the kitchen, dark grey cabinets contrast with white quartzite counters and vintage wall tiles, while light grey, cerused oak floors subdue the tone and tie the composition together. Tall openings were introduced between the kitchen and living room to create a flow between the central living areas. We removed the wall between the study with these areas and replaced it with an oversized glass sliding door. This opened the massive chimney to viewing throughout the interior and made it a central feature of the home. This kinetic interior, favoring unique materials, makes the home an ideal space for our client and their children.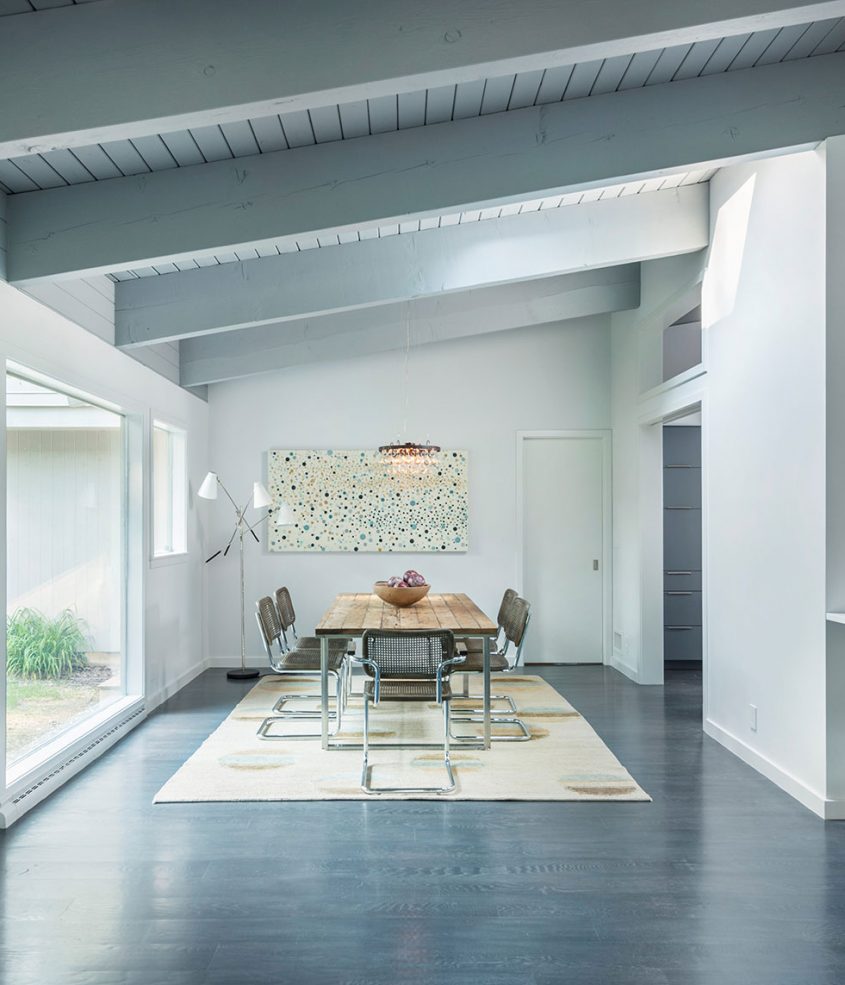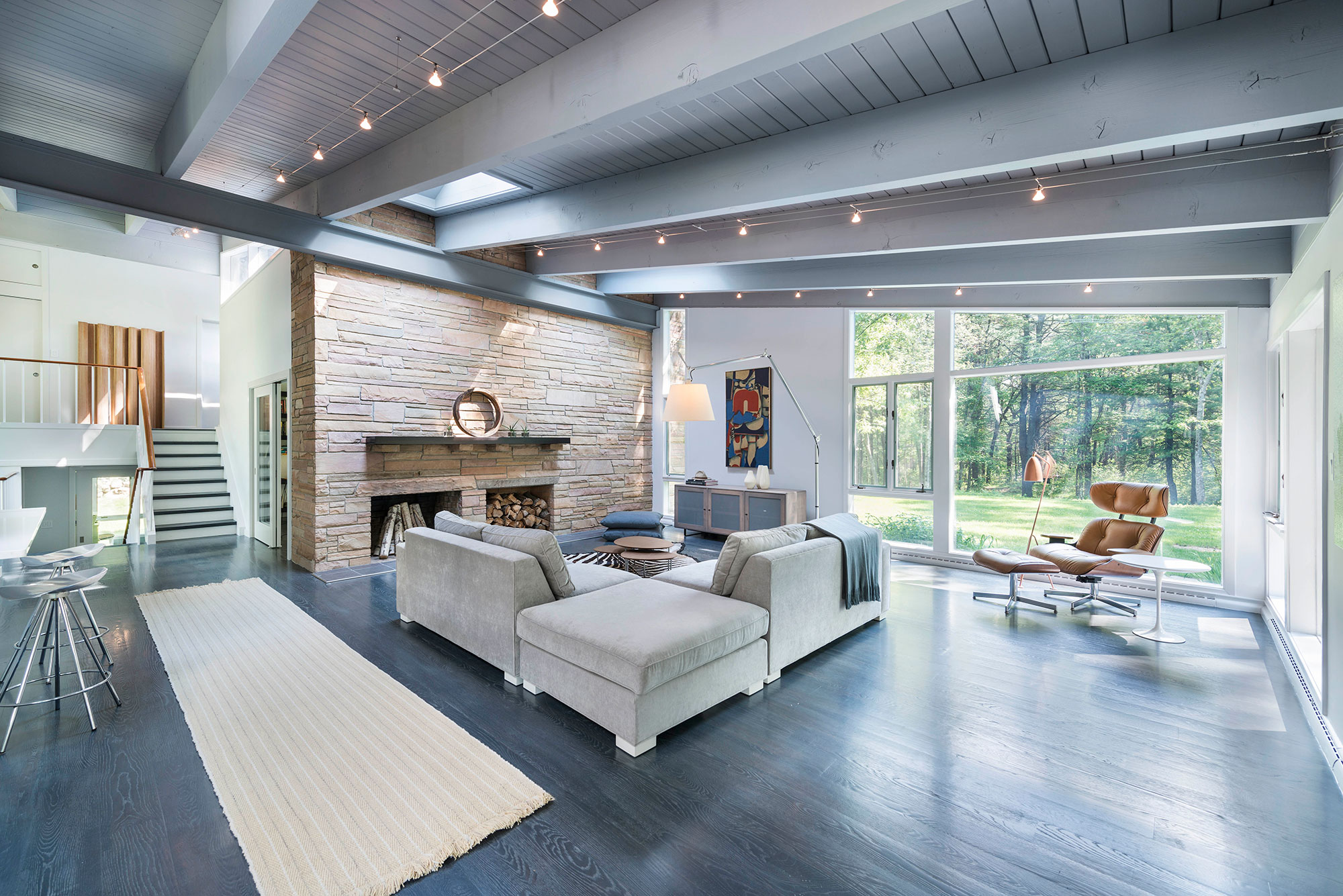 Flavin Architects were the design force behind the gut renovation of our mid-century modern house in suburban Boston. Our goal with the house was to open up the space and create an aesthetic that's modern yet livable. Flavin Architects accomplished this, then took it a step further by bringing the clean interior lines into harmony with the woodsy, rural setting.

Working with Colin, Howard and their team was a study in efficiency and professionalism. Flavin Architects were meticulous in the planning phase and nimble during construction when complications arose. They also excelled at implementing our wishes while offering their own innovative solutions. Lastly, Flavin Architects brought in a wide range of competent, honest professionals who kept the project on time and within budget.
Client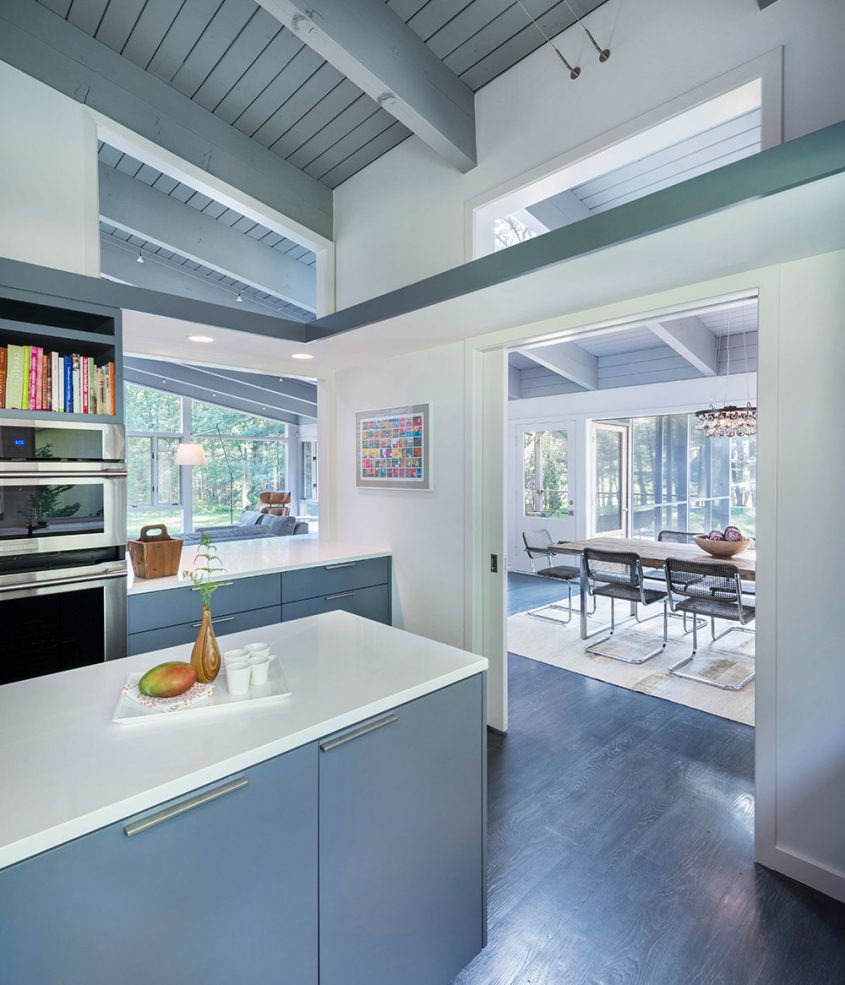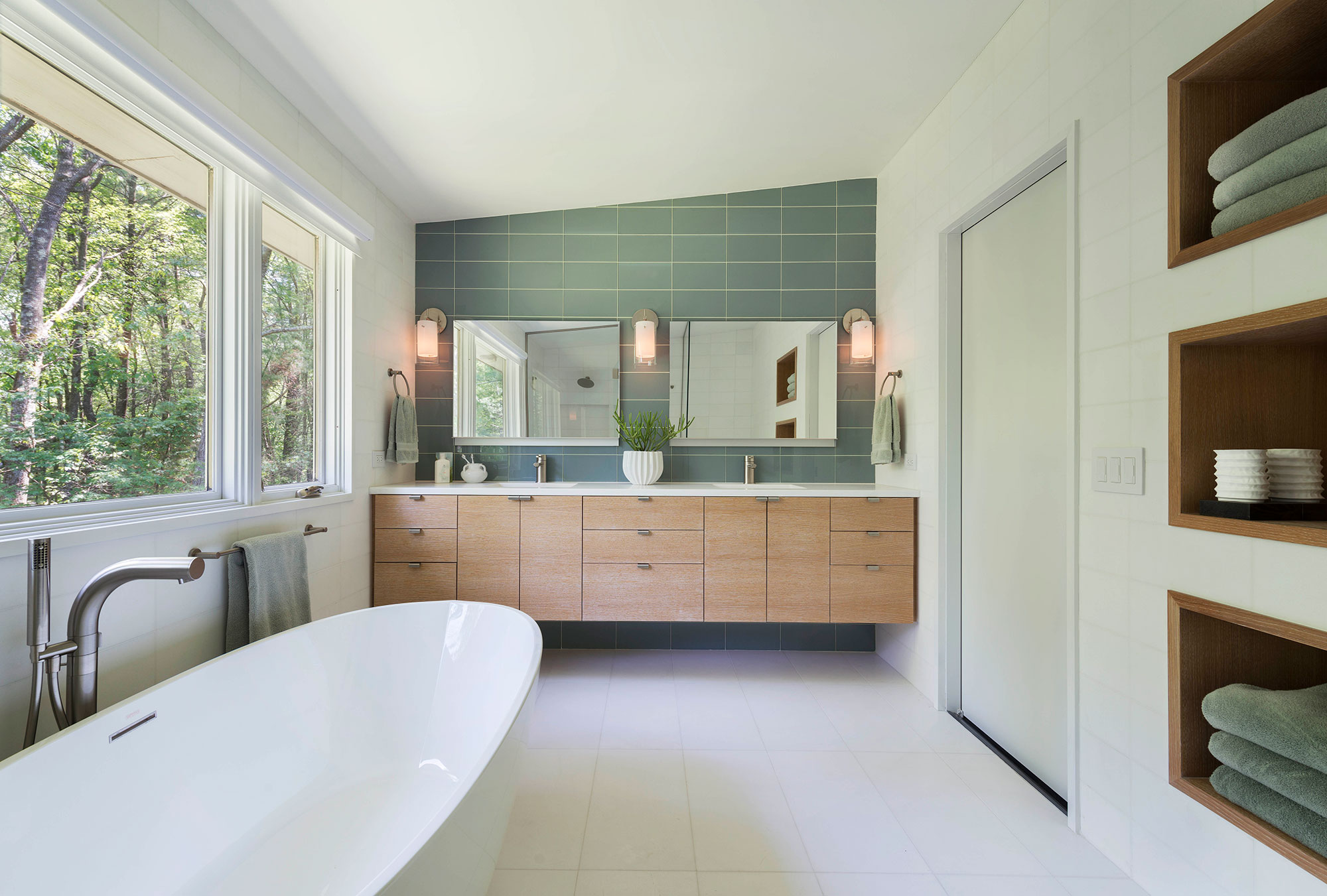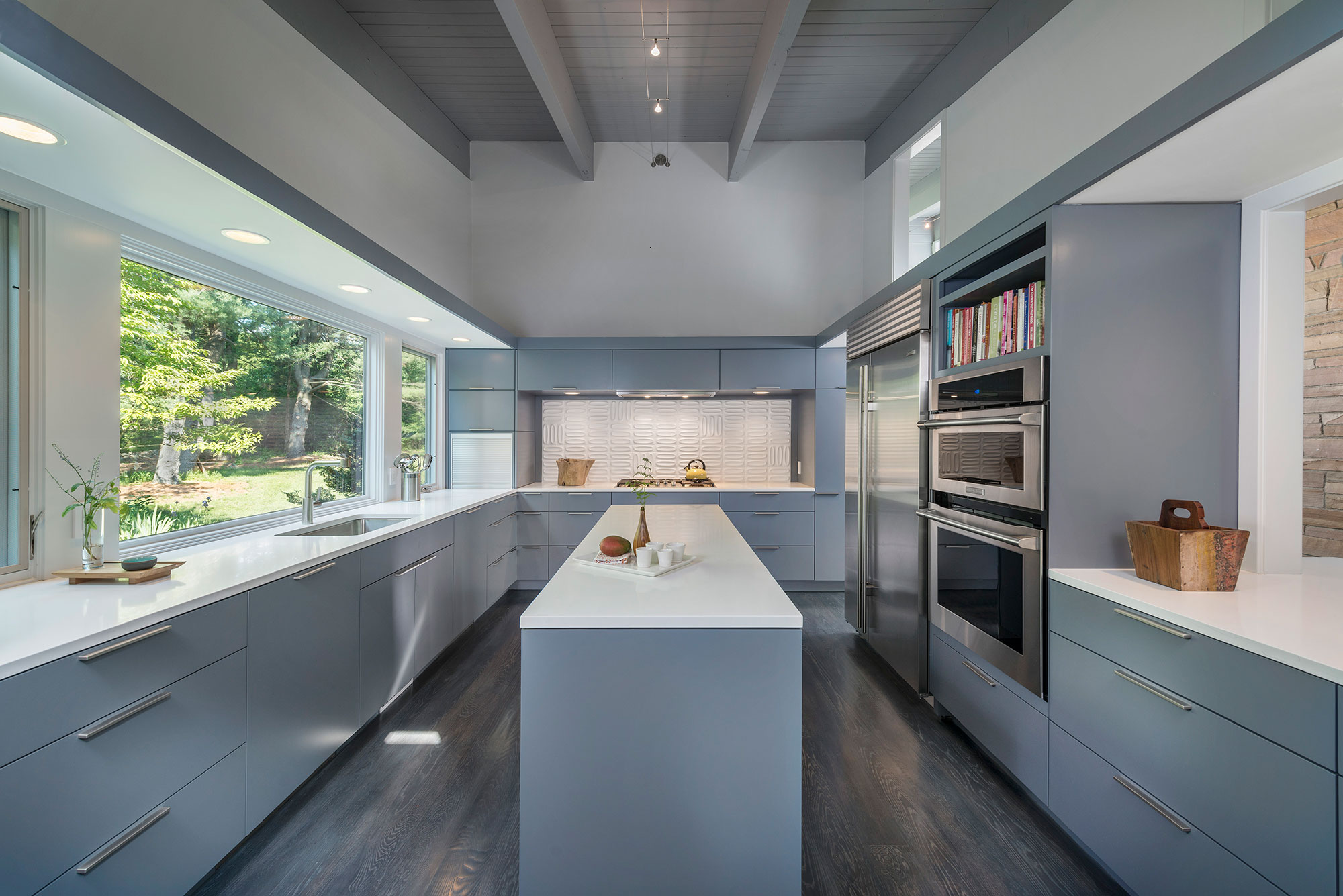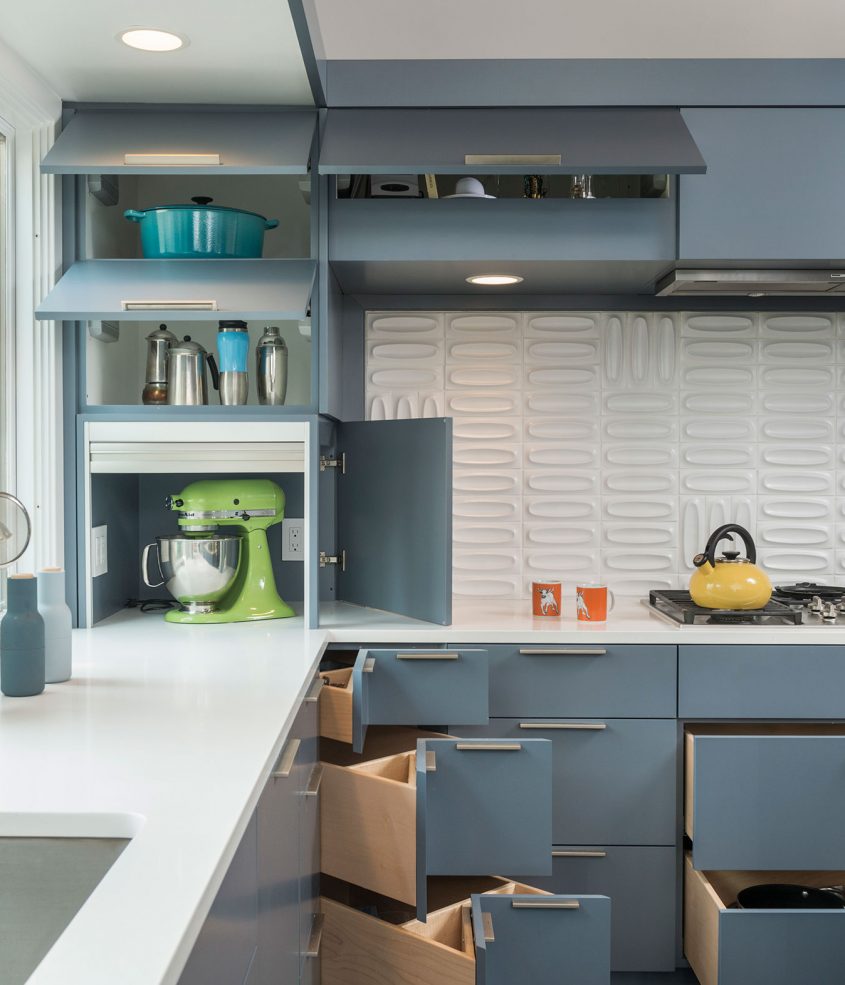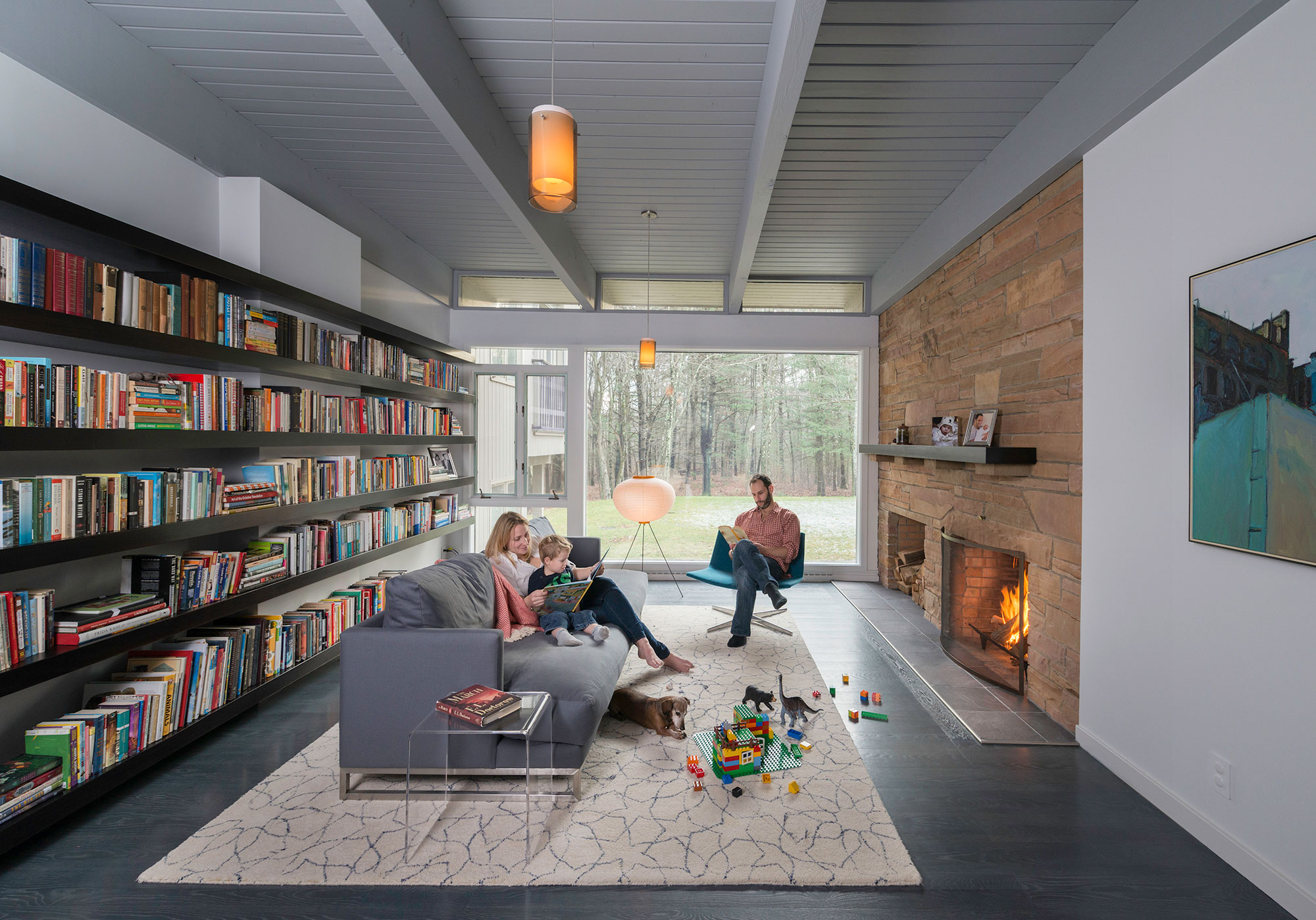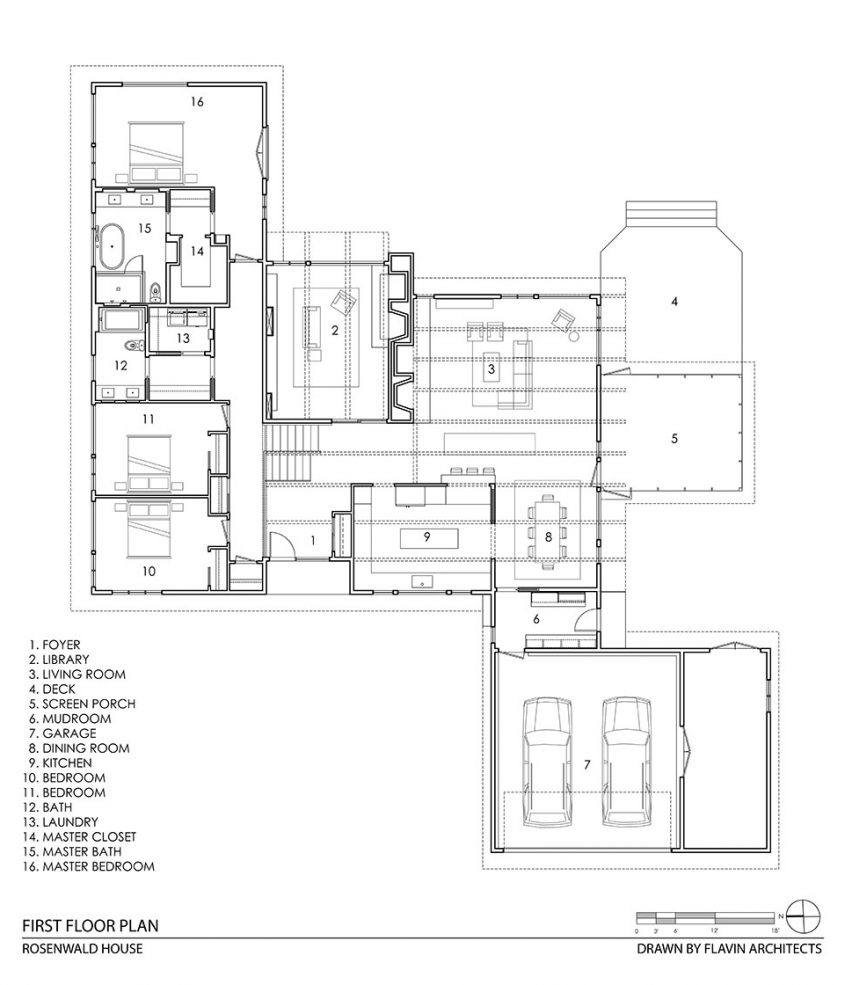 Credits
General Contractor
Perkins Custom Contracting
Structural Engineer
Siegel Associates
Kitchen Millwork
Jay Hollis Associates
Bath Millwork
Oak Tree Woodworking
Wood Finisher
Wayne Towle Master Finishing & Restoration
Photographer
Nat Rea Photography
Publications
"Out of Sight," Atomic Ranch, 2019

"Kitchens Guide," Boston Home Magazine, 2016

"Retro Charm from Retrograde," Design Bureau, 2015

"W Klimacie Lat Szescdziesiatych," Swiat Wnętrz (Interior World, Poland), 2015

"Escape from the City," Boston Globe Magazine, 2014