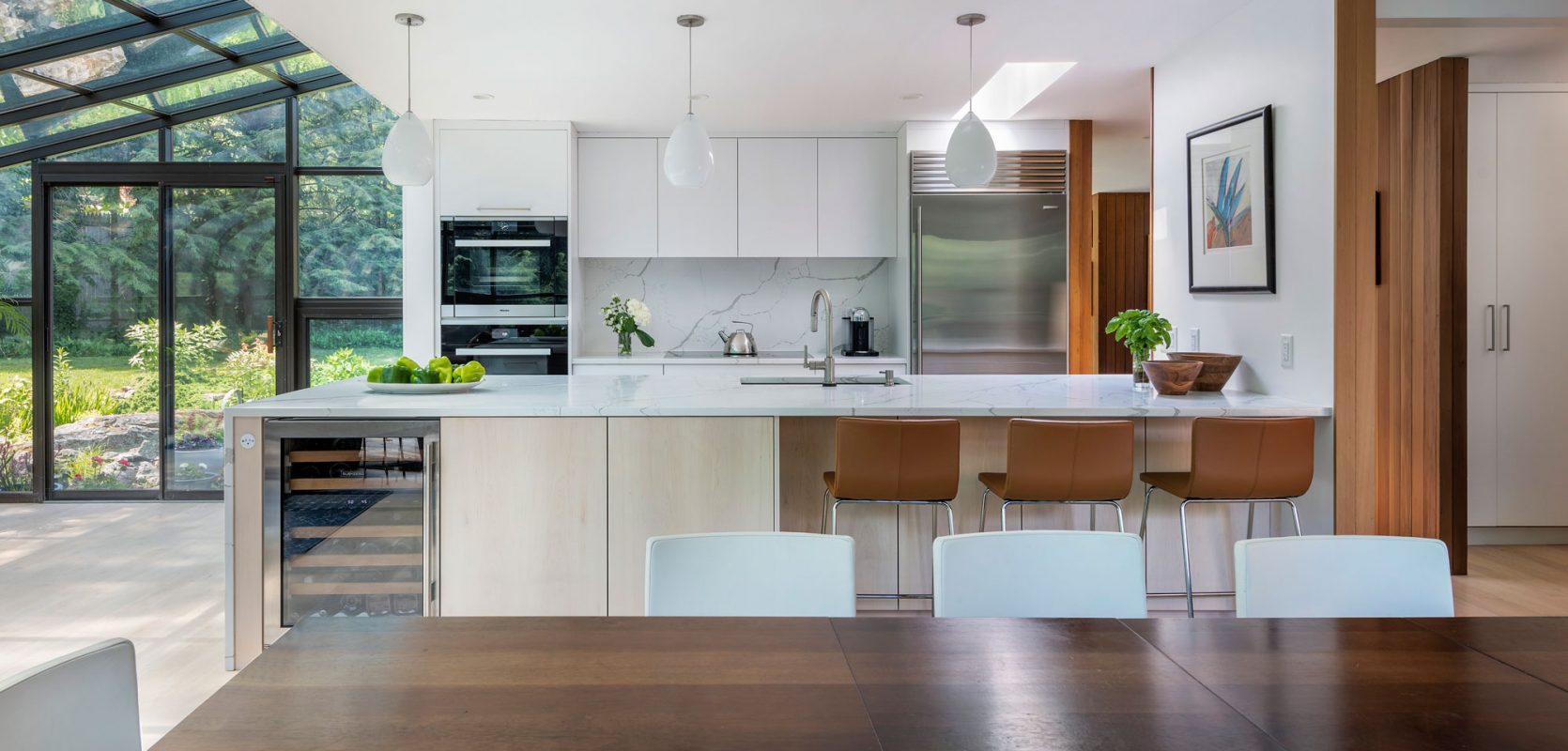 Update in Five Fields
The original TAC (The Architect's Collaborative)-designed house was a single-slope design with a modest footprint of 800 square feet. Several years later, the Weisses commissioned modernist architect Henry Hoover to add a living room wing and new entry to the house. Hoover's design included a wall of glass, which opens to a charming pond carved into the outcropping of granite ledge.

After living in the house for 65 years, the family sold the house to our client, who asked us to design a renovation that would respect the integrity of the vintage modern architecture. Our design focused on reorienting the kitchen, opening it up to the family room. The bedroom wing was redesigned to create a principal bedroom with en-suite bathroom. Interior finishes were edited to create a more fluid relationship between the original TAC home and Hoover's addition. We worked closely with the builder, Patriot Custom Homes, to install Solar electric panels married to an efficient heat pump heating and cooling system. These updates integrate modern touches and high efficiency into a striking piece of architectural history.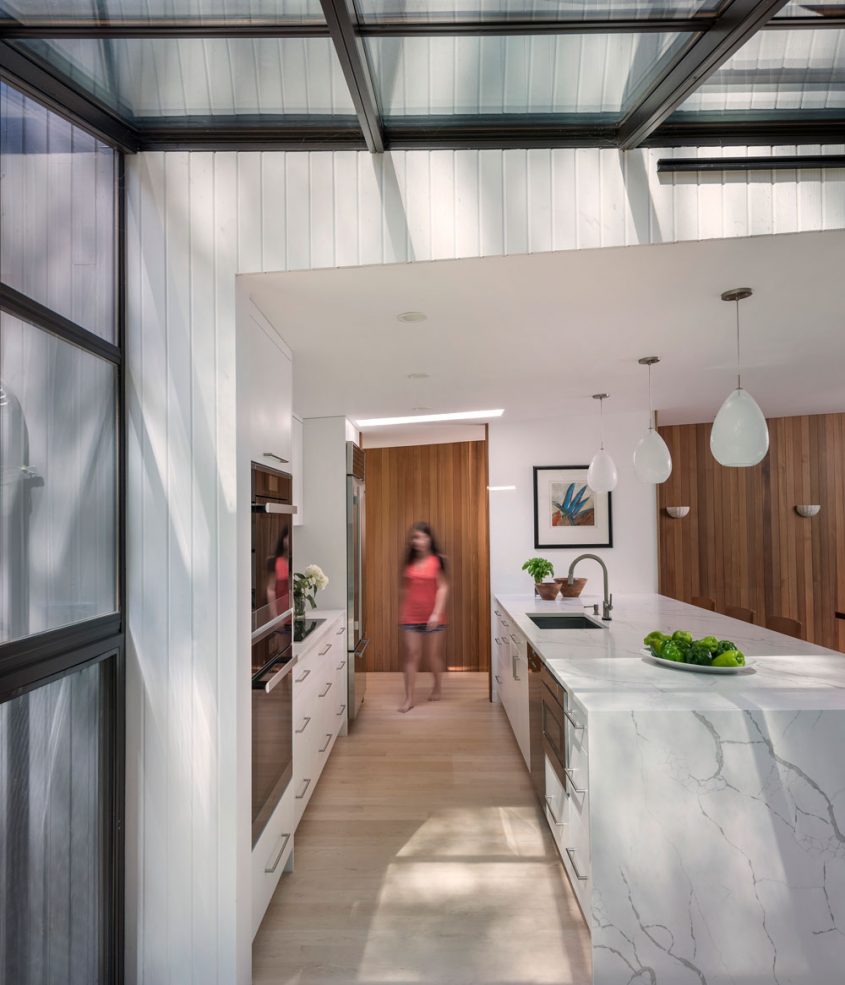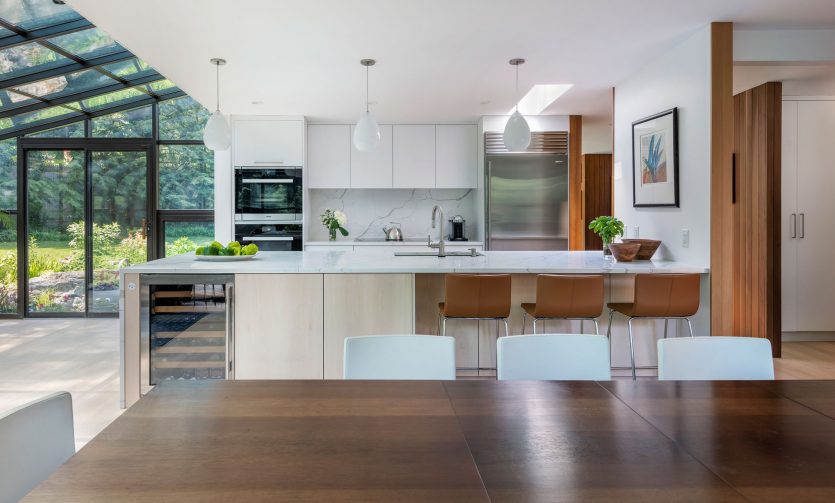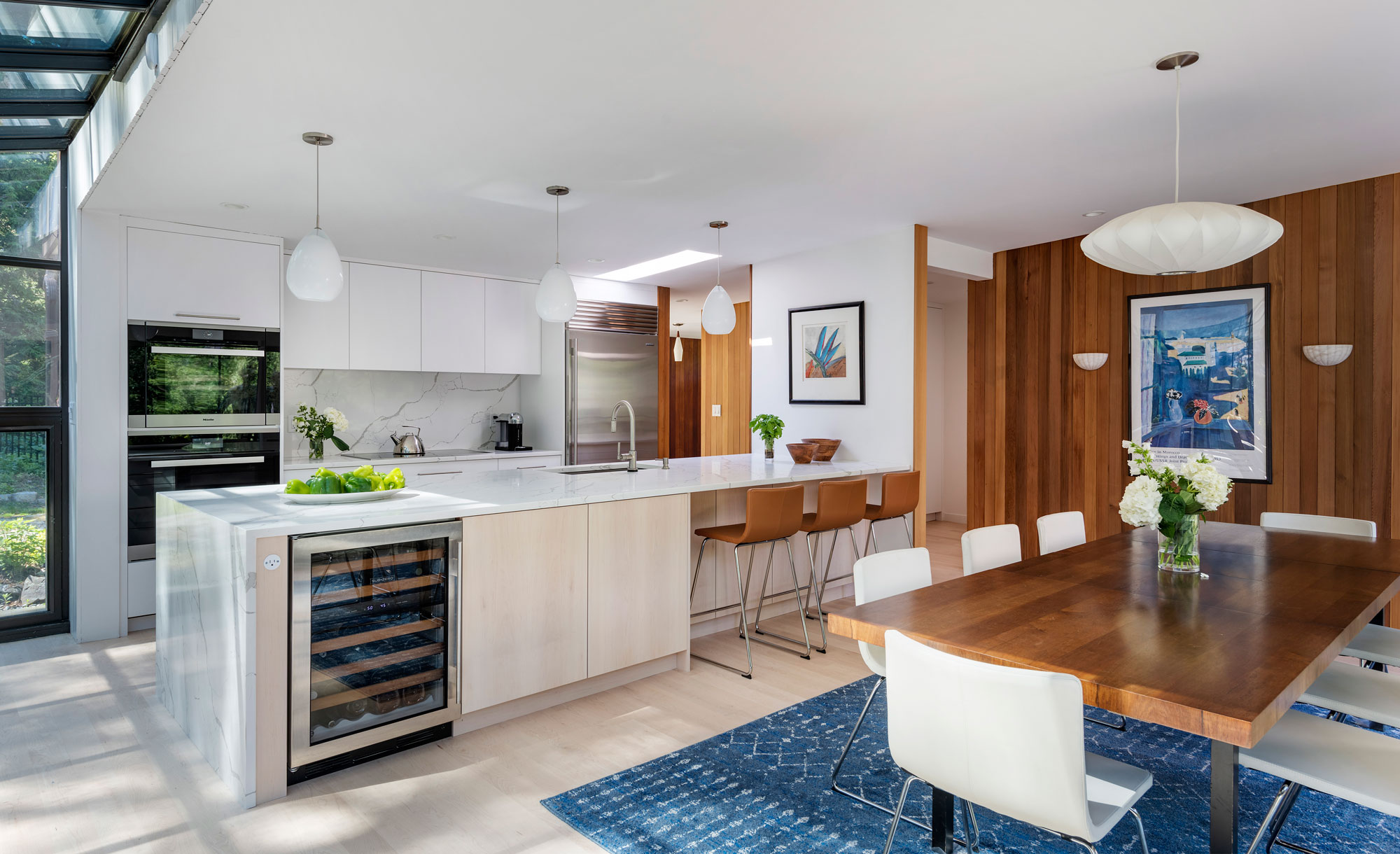 Colin Flavin, Heather Souza and Howard Raley worked as a team to renovate my Gropius/TAC mid-century modern house. The end result is a home with modern amenities and aesthetics that still highlights the best of the original design. Colin was receptive to my ideas and concerns and very easy to work with. Heather has a great eye for design and is respectful of budget. Howard brings his structural expertise. My builder, Patriot Custom Homes, has worked on many mid-century modern houses, and was appreciative of the detailed, accurate and realistic drawings the architects provided.
Homeowner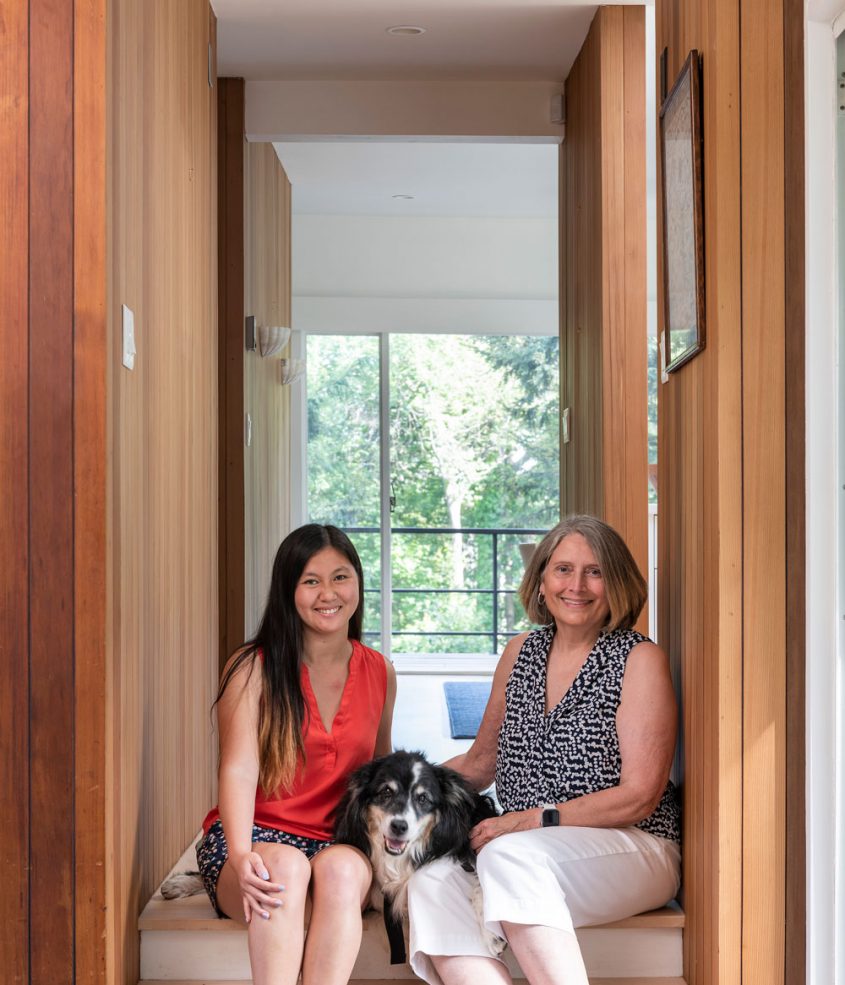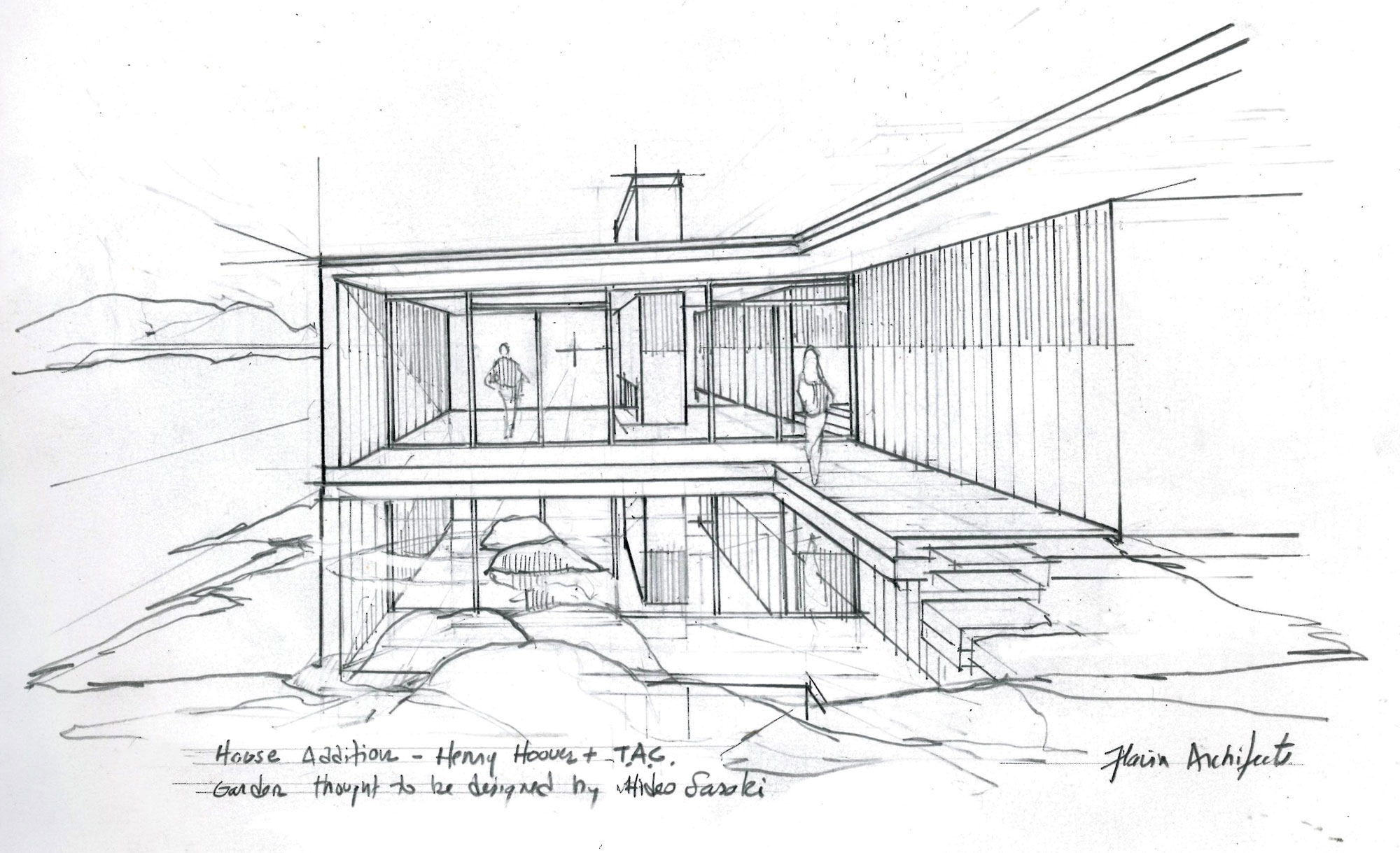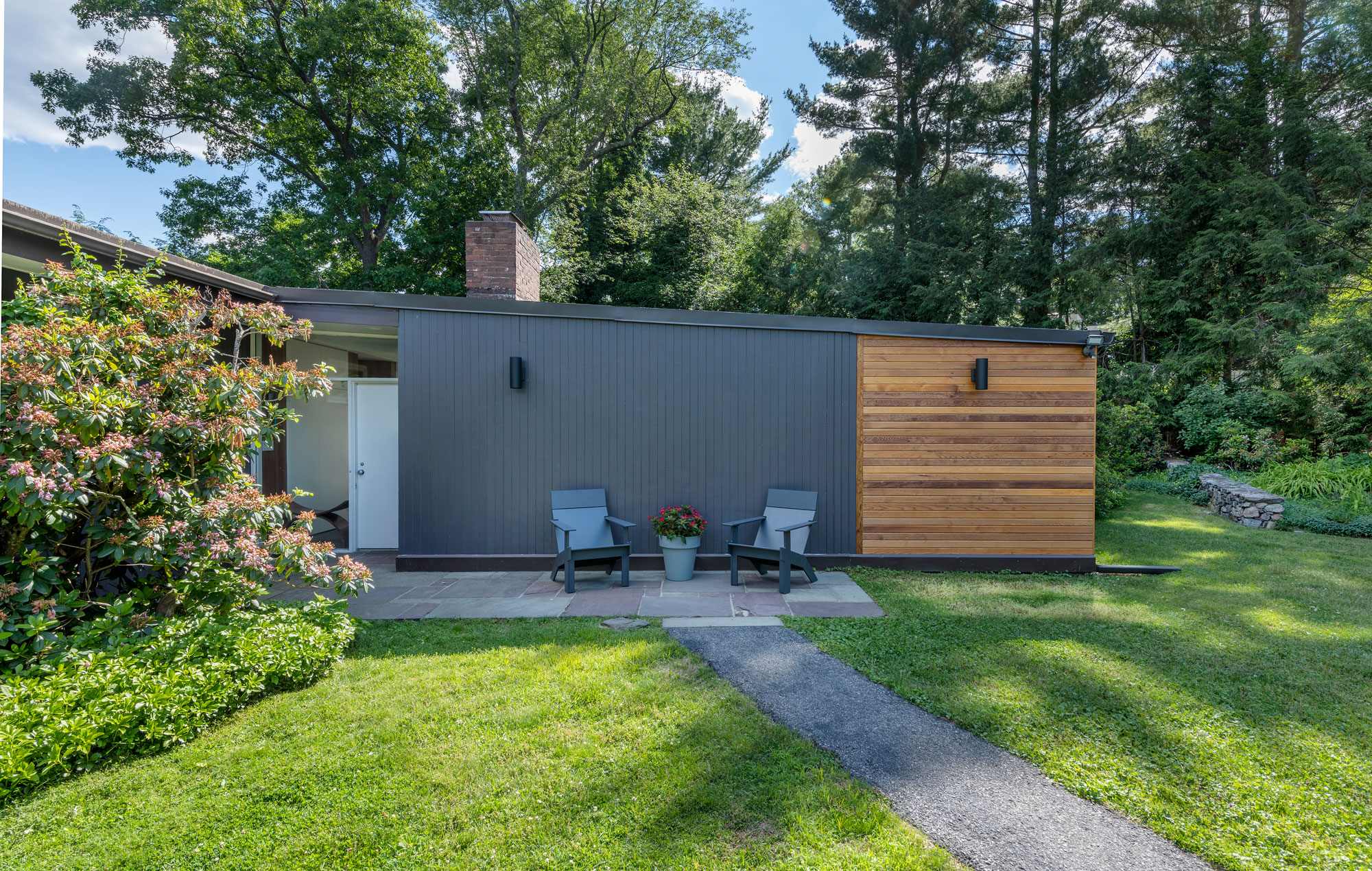 Buildings are receptacles for the flow of life which they have to serve, and their conception should be flexible enough in order to create a background fit to absorb the dynamic features of our modern life. We believe that open spaces – their form, size and dimensions – are as important for our environment as the buildings surrounding them, and, therefore must be consciously integrated with them as positive parts of the whole design composition.
Walter Gropius on Design Principles for Five Fields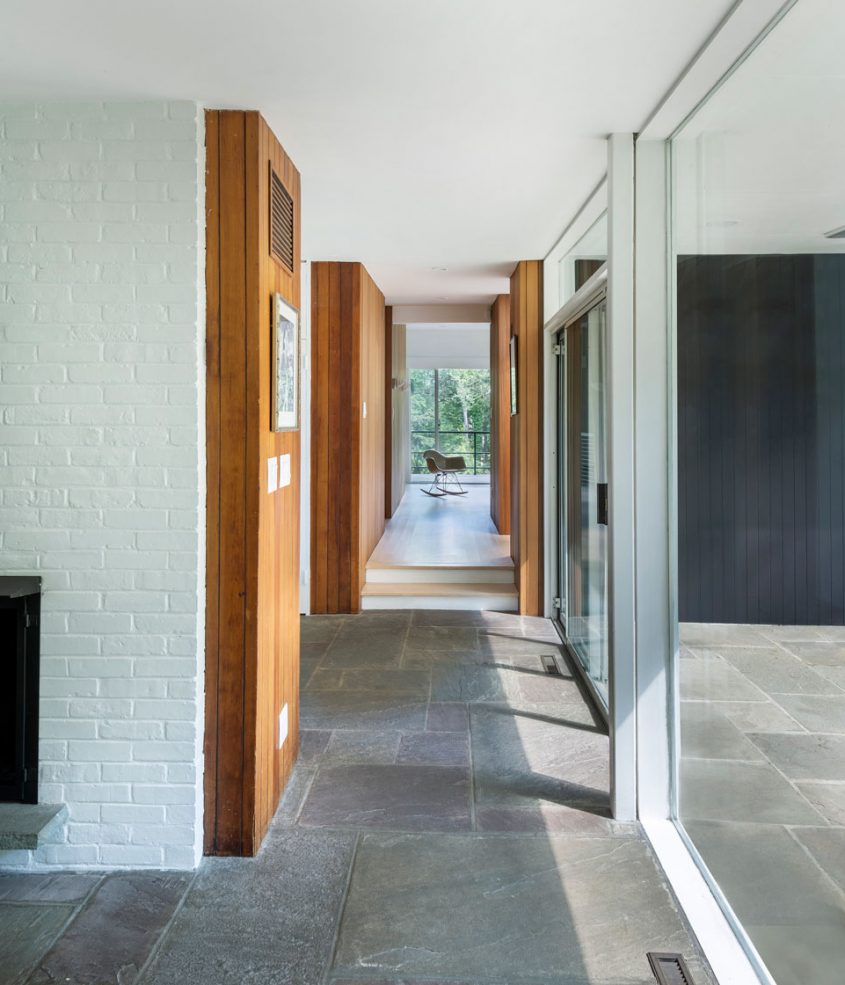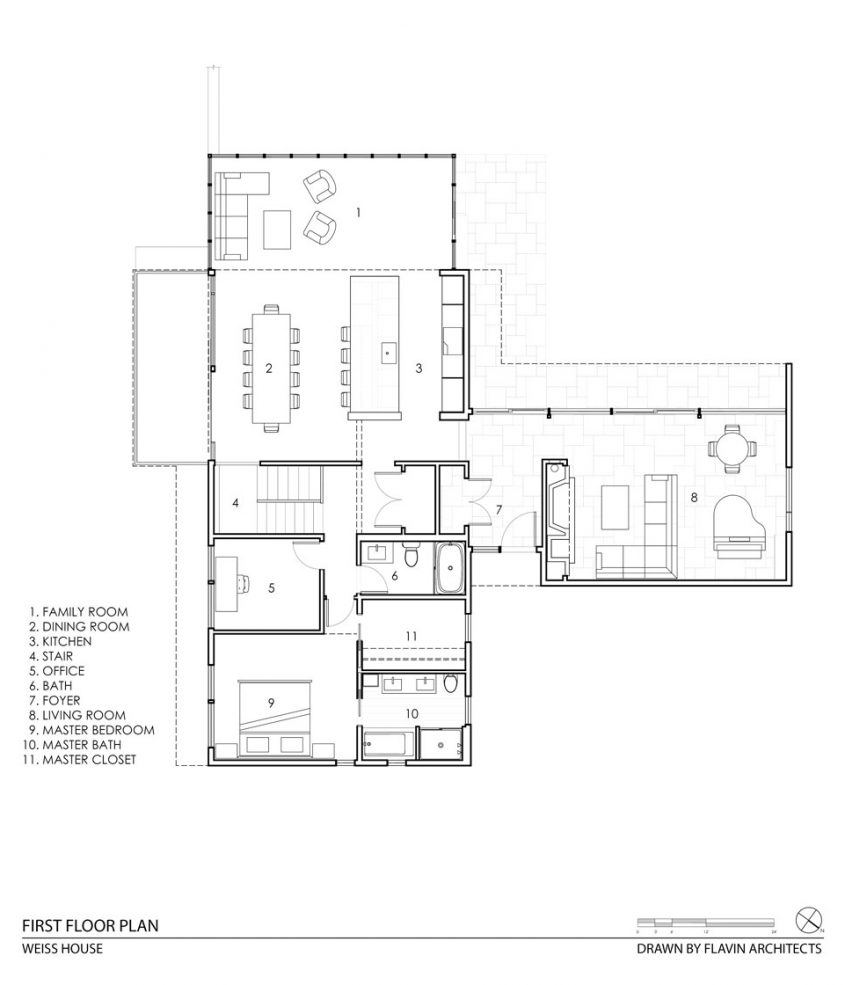 Credits
General Contractor
Patriot Custom Homes
Photography
Nat Rea Photography