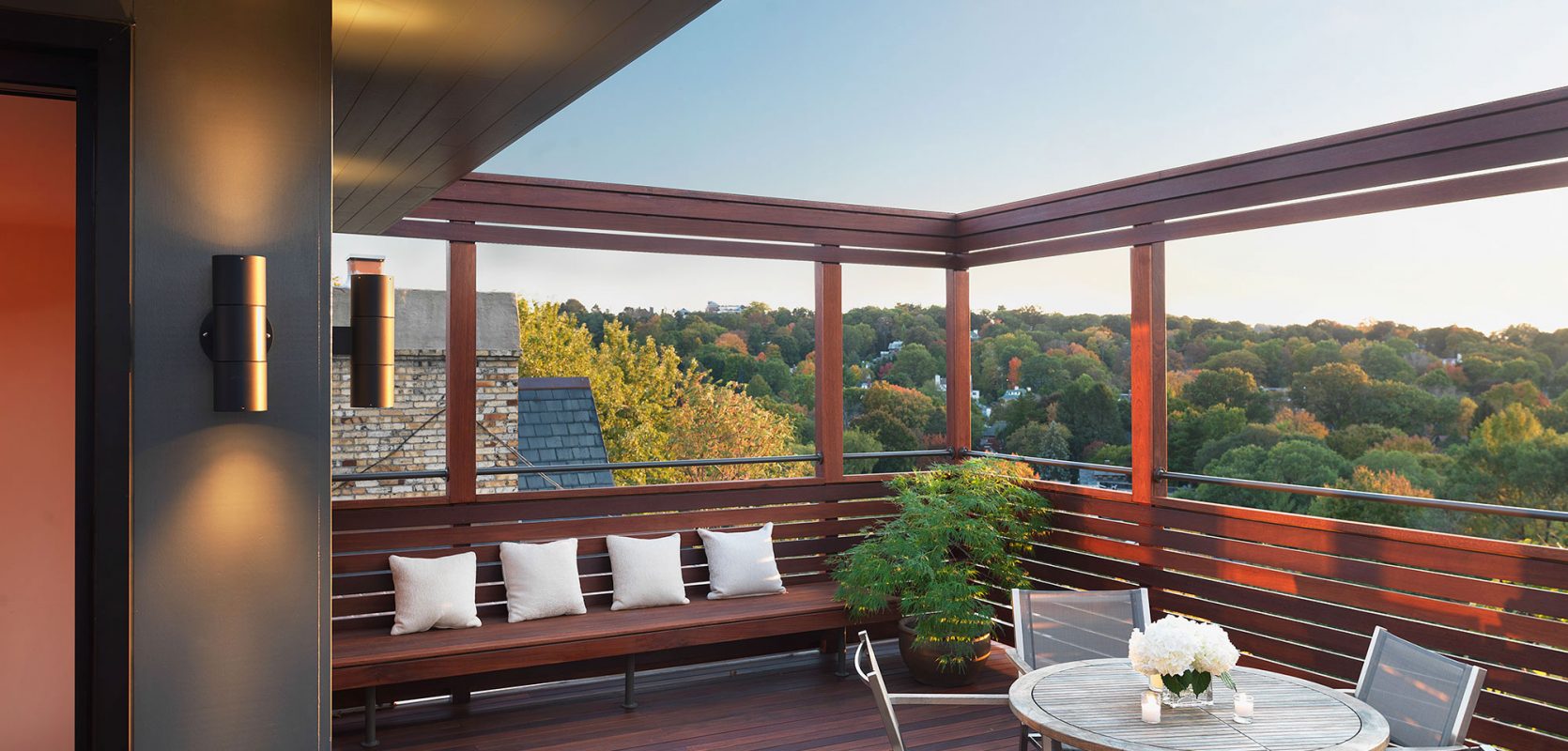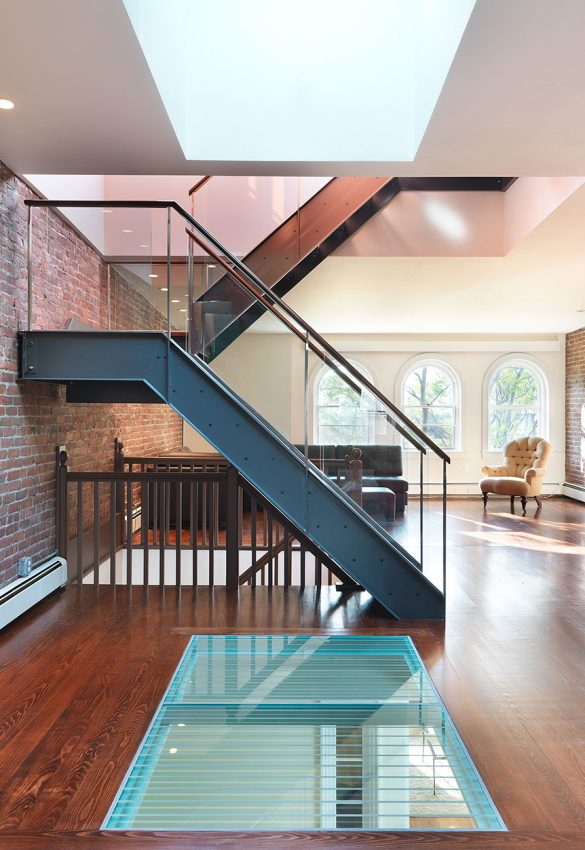 Rowhouse Transformed
Our client loved their 100-year-old Brookline row house, but wanted to develop the attic and roof spaces into more integrated, usable parts of the home. Since the deep but narrow house suffered from a lack of usable outdoor space, and the attic, on the fifth floor, was unfinished and underdeveloped, we focused our design there.

Our solution was two-fold. We converted the attic into a family room and installed a functional glass floor aligned over the lightwell in the main stairwell of the house. We aligned this element with a similar glass installation in the roof, allowing natural light to fall past every interior floor. The finished attic room is a bright, communal space.

A modern steel and glass staircase rises from the attic to the rooftop against a backdrop of exposed brick. The stairs lead to a modern pavilion that provides access to the rooftop lounging space. The roof deck is built from mahogany, which will develop a silvery patina as the wood ages. The mahogany elements include built-in seating, which is settled against a wood slat railing that provides a sense of security and maintains intimacy. Additionally, a perimeter trellis frames the gorgeous views of the tree-lined hills to the west of Brookline.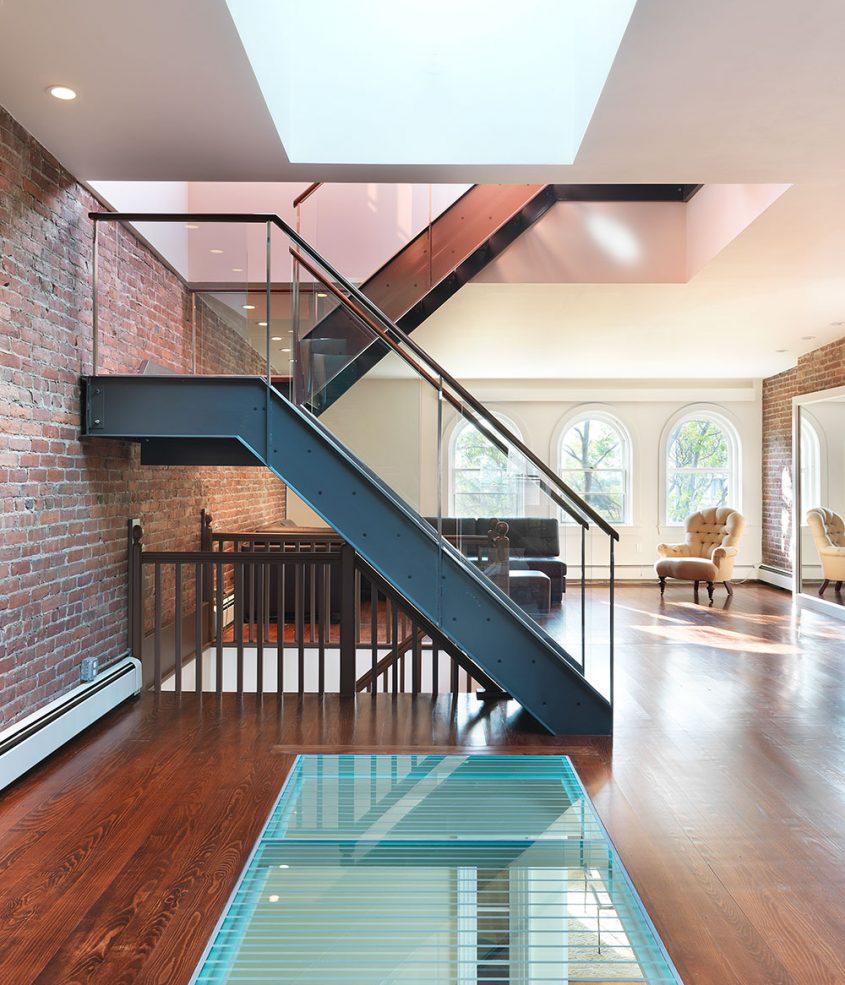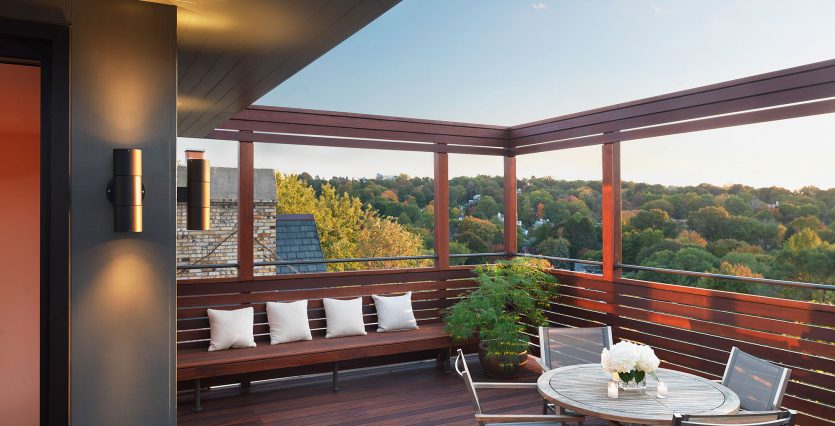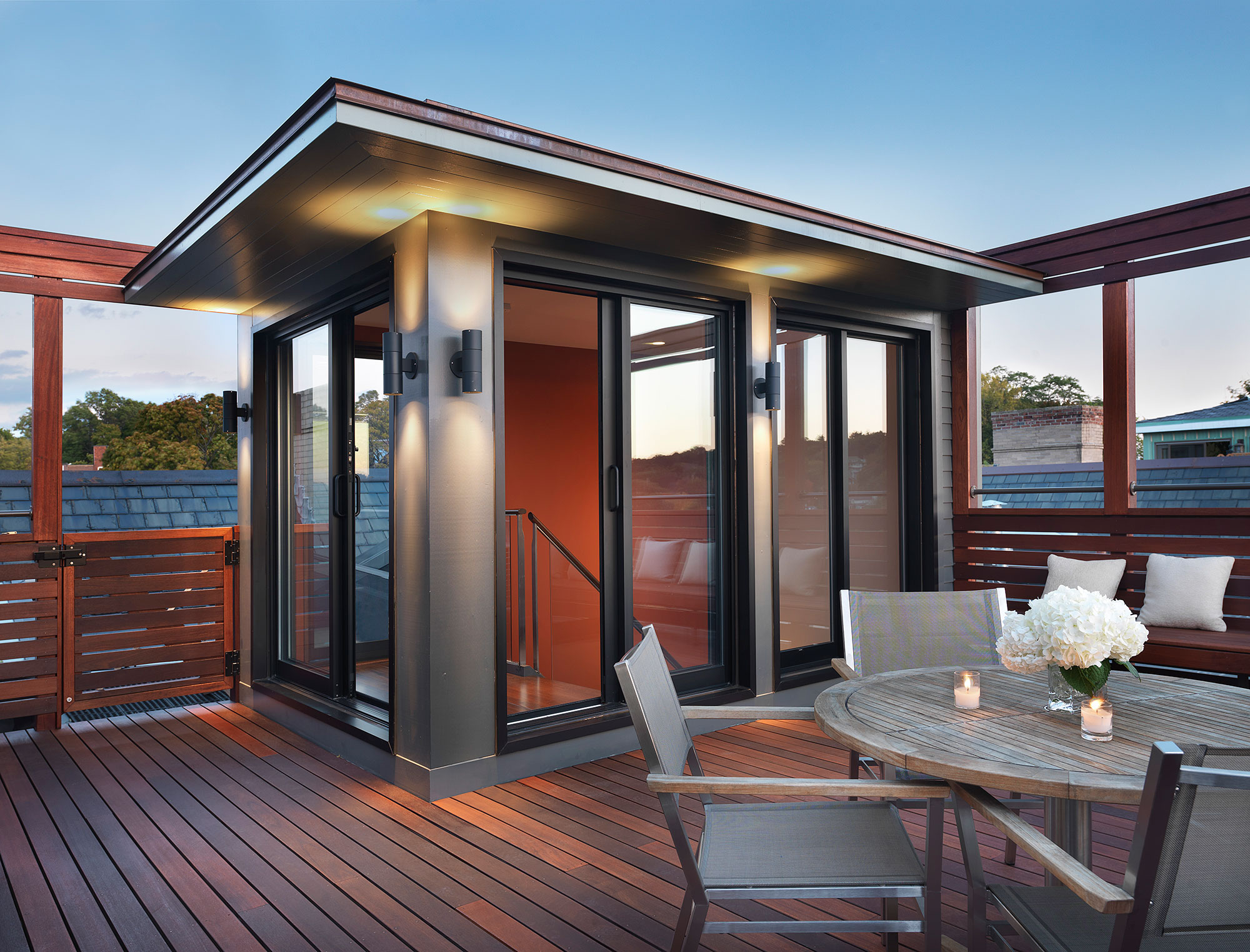 Here, inspired by a rooftop space that Modernist pioneer Le Corbusier designed in Germany, Flavin created a mahogany railing and trellis structure that goes around the interior of the deck. "It doesn't block the view, it actually frames the view and gives a sense of scale to things," he says.
"A Brookline Roof Deck Gets A Second Life,"
Boston Globe
, 2014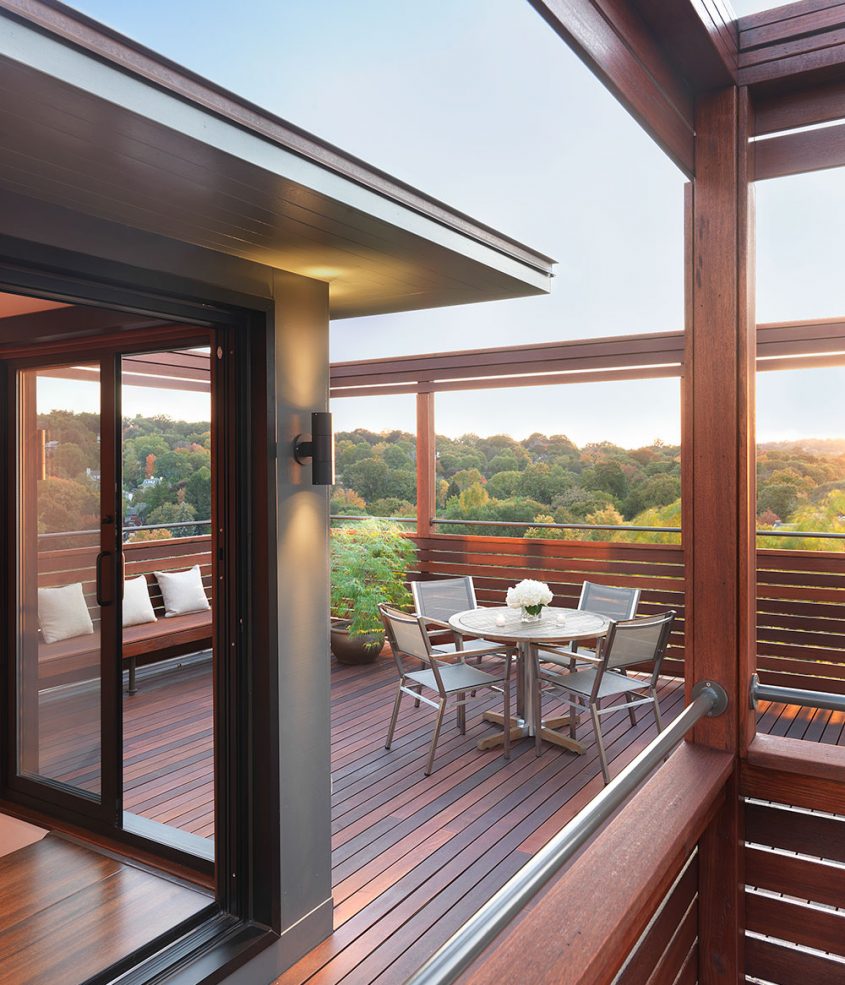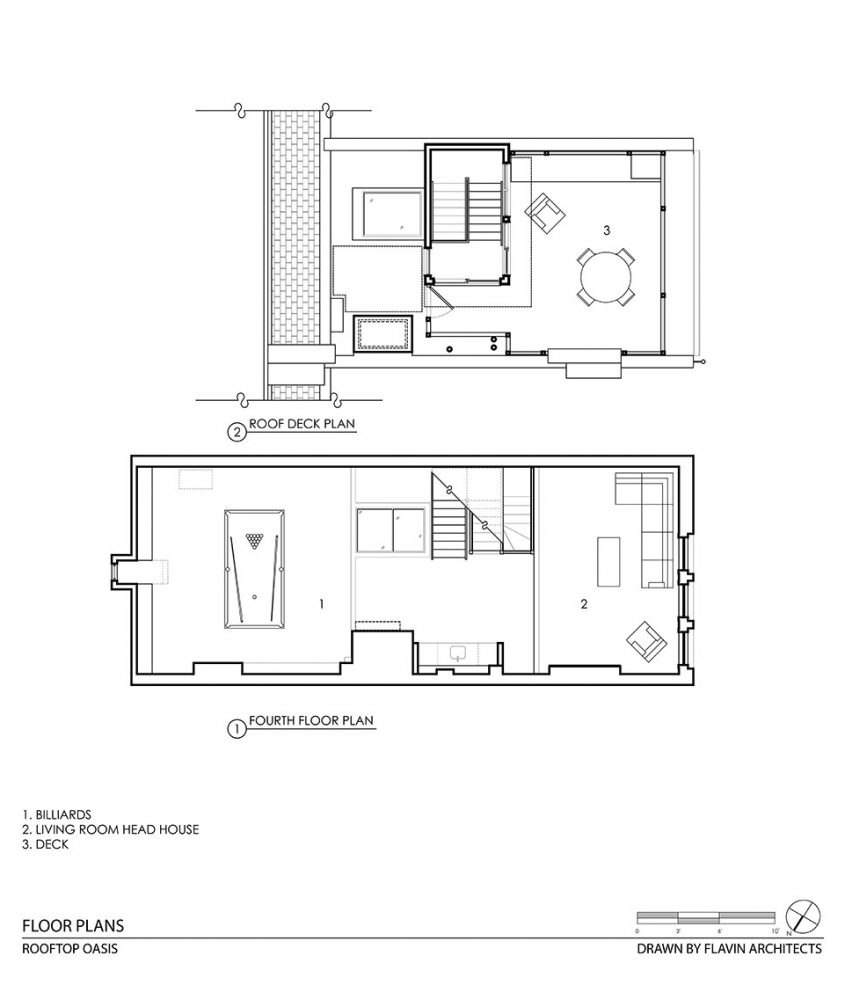 Credits
General Contractor
Perkins Custom Contracting
Structural Engineer
Michael E. Waterman Structural Engineering
Photographer
Nat Rea Photography
Publications
"A Brookline Roof Deck Gets A Second Life," Boston Globe, 2014