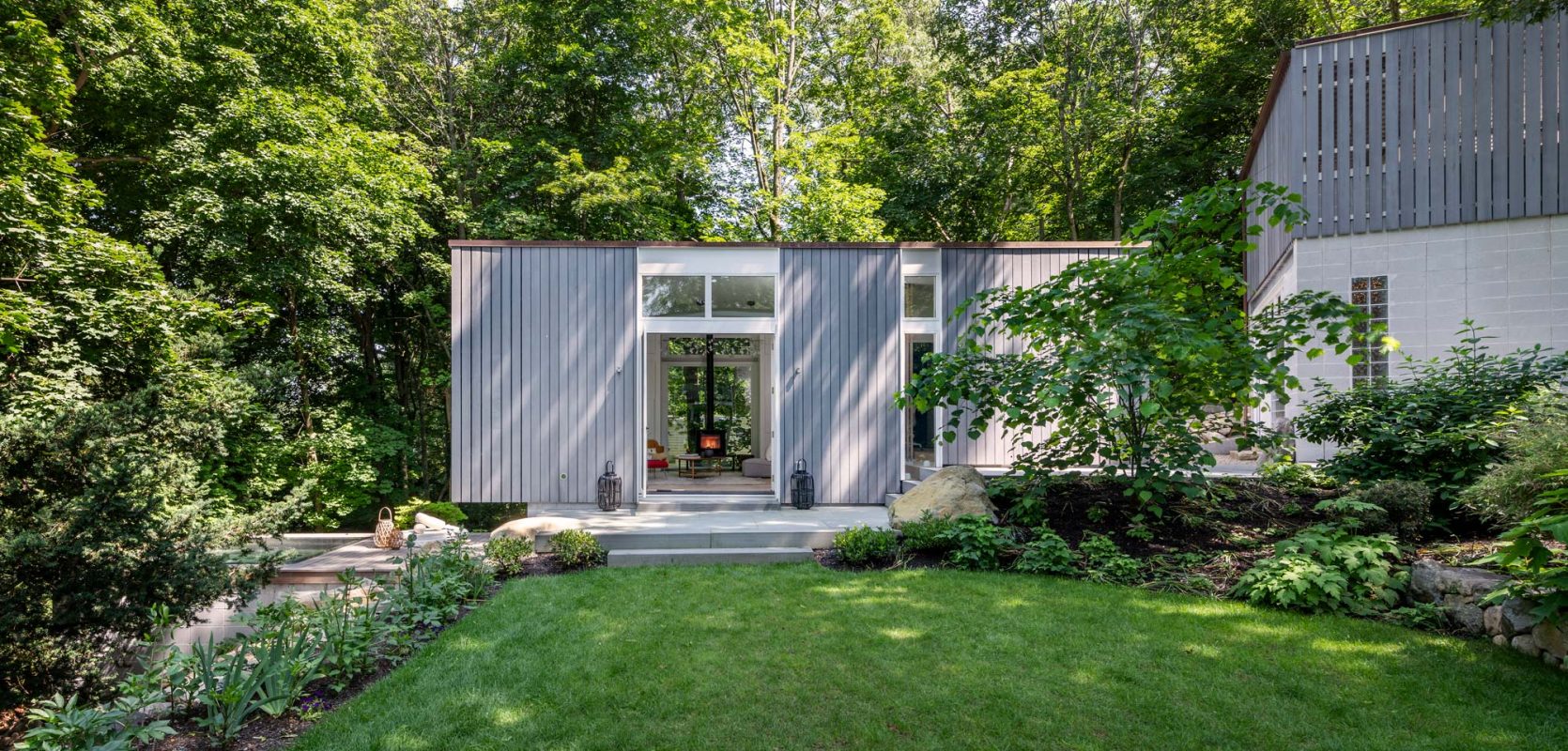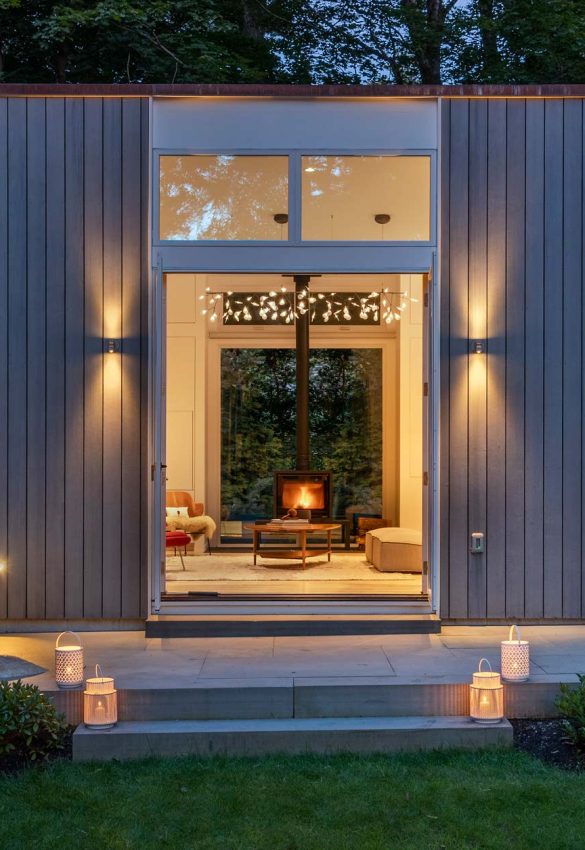 Addition to Home by Sarah P. Harkness
"Our mission is to enhance without disturbing what is beautiful." Architect Kengo Kuma

Our client, an artist, approached Flavin to design an accessory studio/living space and carport in respectful conversation with their 1949 house by architect Sarah Pillsbury Harkness at Six Moon Hill, Lexington. A National Historic Landmark, Moon Hill was developed in the late 1940s and early '50s by The Architects Collaborative (TAC). Every one of its original homes survives—though all have been expanded and updated over the years. Harkness (1914–2013), a founding partner at TAC, designed three residences at Moon Hill.

Leaving the original Harkness house undisturbed, we designed the studio as a separate building in the garden to the south of the house. Stepping down with the natural slope of the land, Swan Studio connects seamlessly to its site. With vertical board siding and flat roof, it echoes the modernist aesthetic of the house and neighborhood. Carefully choreographed gaps in the boards welcome light into the carport by day and, in the evening, allow for a lanternlike glow. From the carport, a stair descends toward the studio and hot tub, meeting footpaths that branch into the garden and yard. Within the studio, a wall of glass unites the high-ceilinged space with the wooded surroundings, while glass doors open eastward toward the house.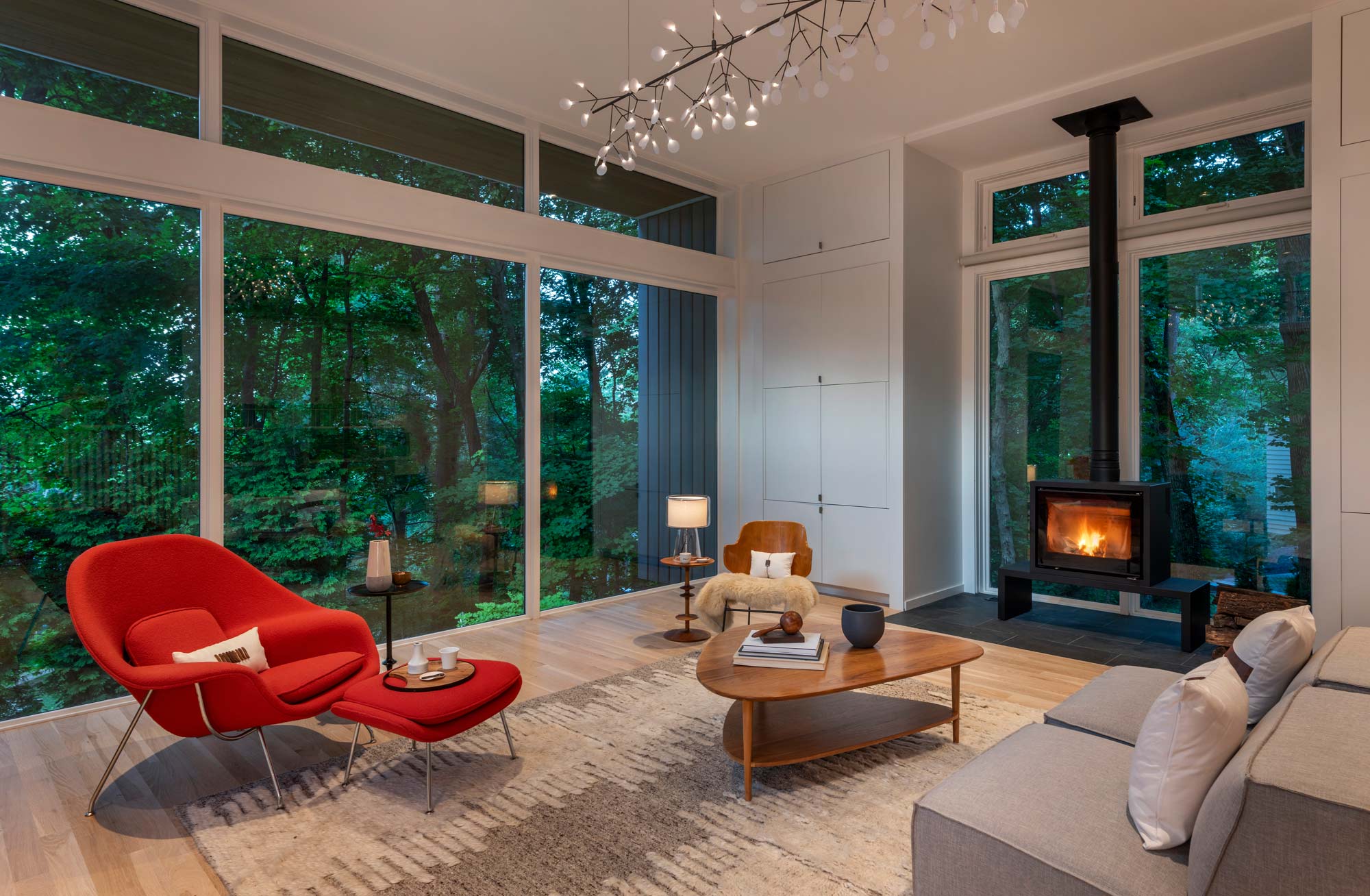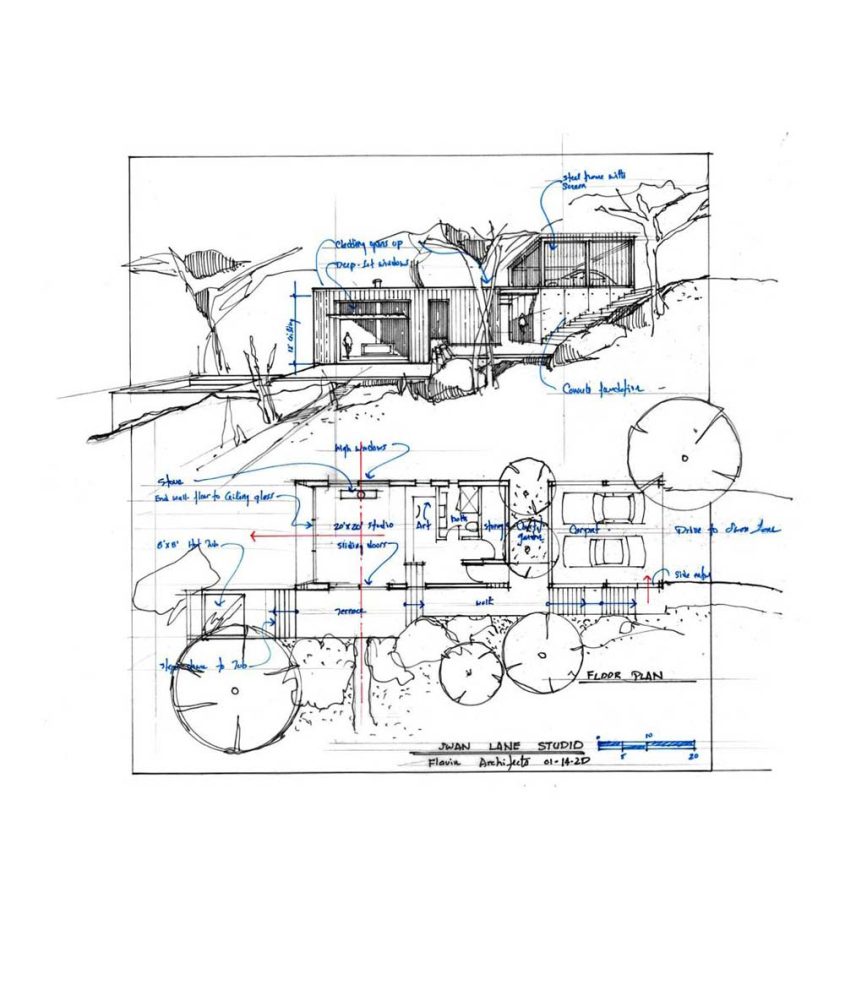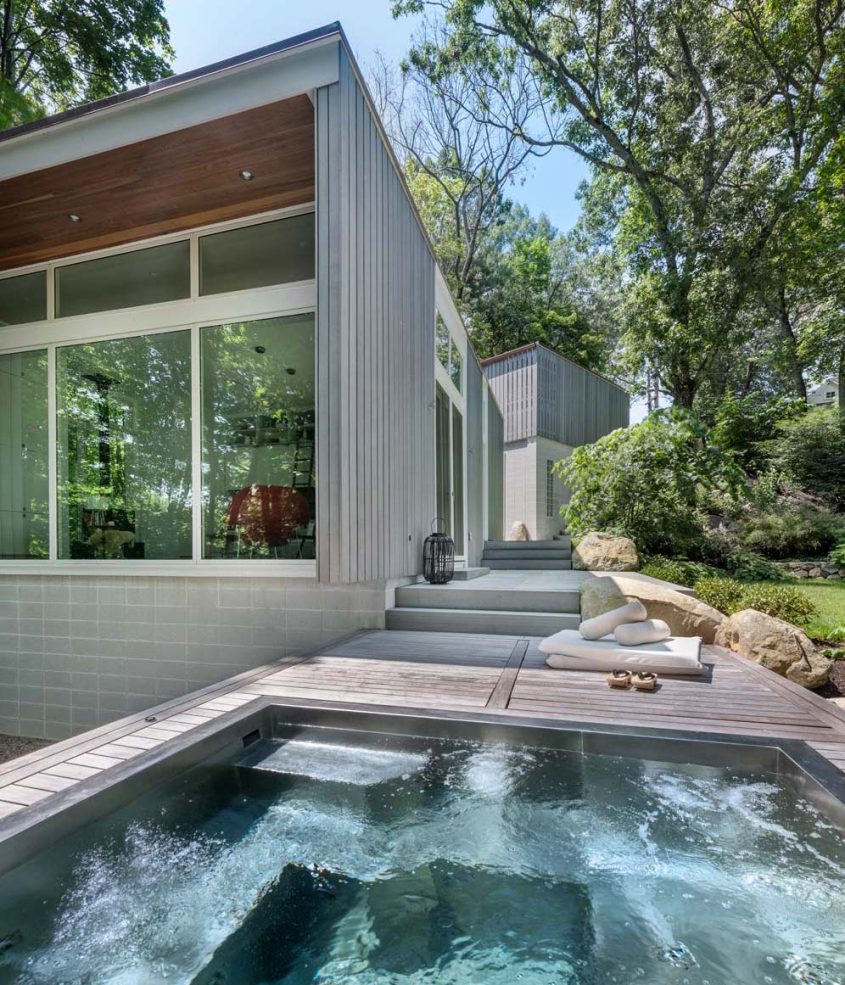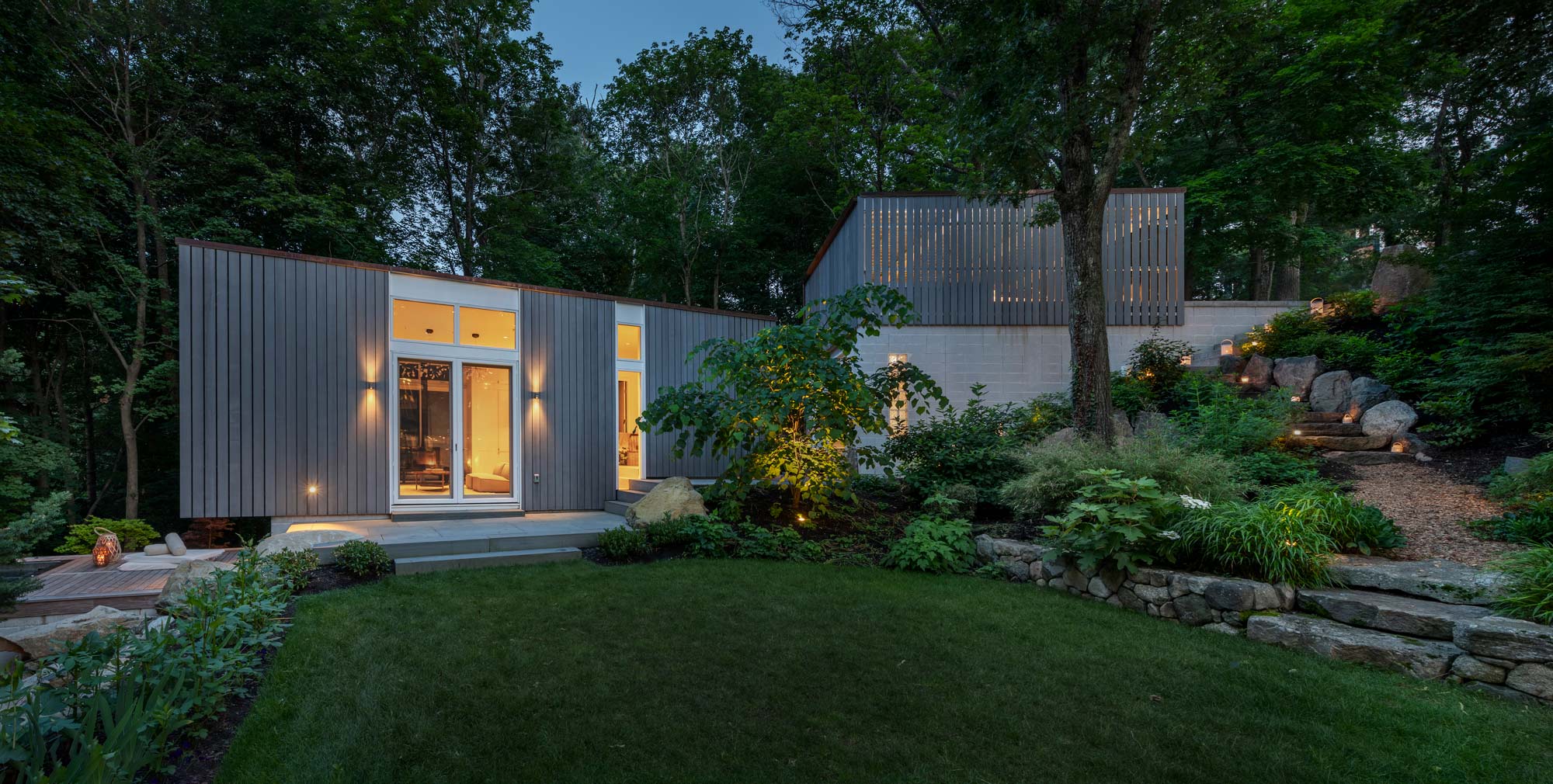 Working with Flavin architects was a top-notch experience. Colin had a joyful, intuitive sense of how the natural landscape could flow between a harmonious set of structures that met our needs while staying in proportion and in keeping with the original house's midcentury aesthetic. His hand drawings were masterful representations of his vision, and the finished design exceeded our expectations. Heather was instrumental in working with our builder and helping us source unique finishes and interior details. She also has a terrific eye for proportion and holds high standards. The studio is a serene and open oasis surrounded by garden which has brought the whole family hours of satisfaction and happiness. The carport is nothing short of inspired and delightful!
Client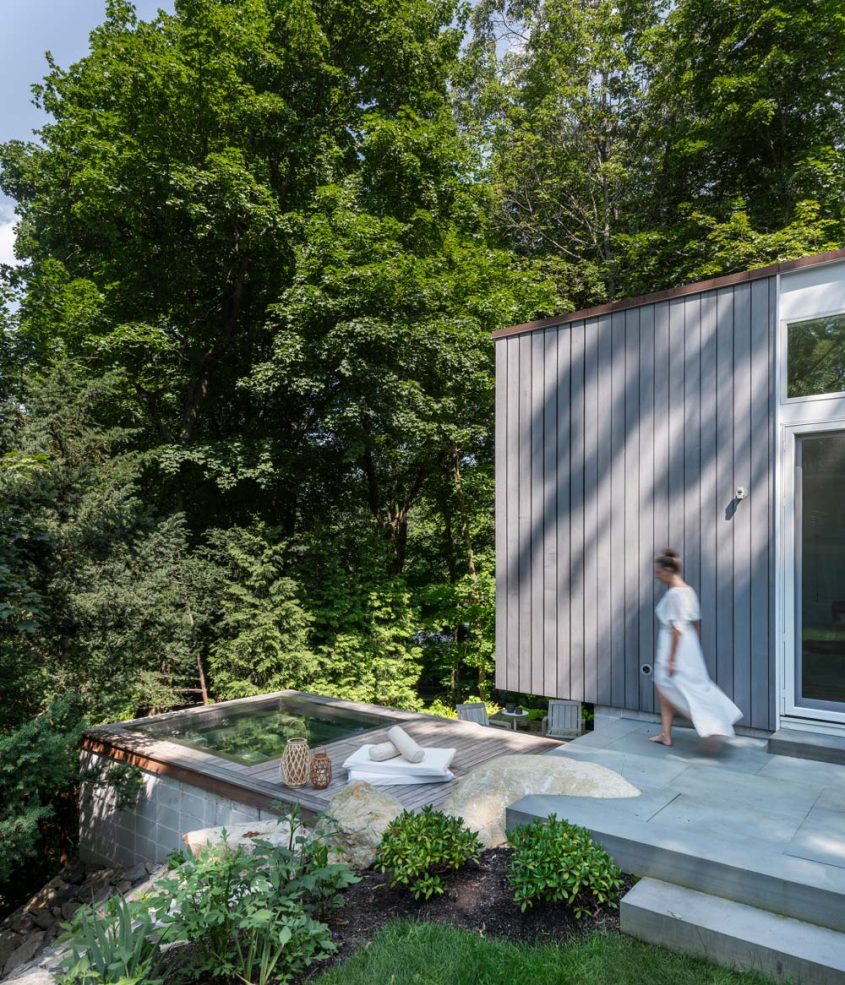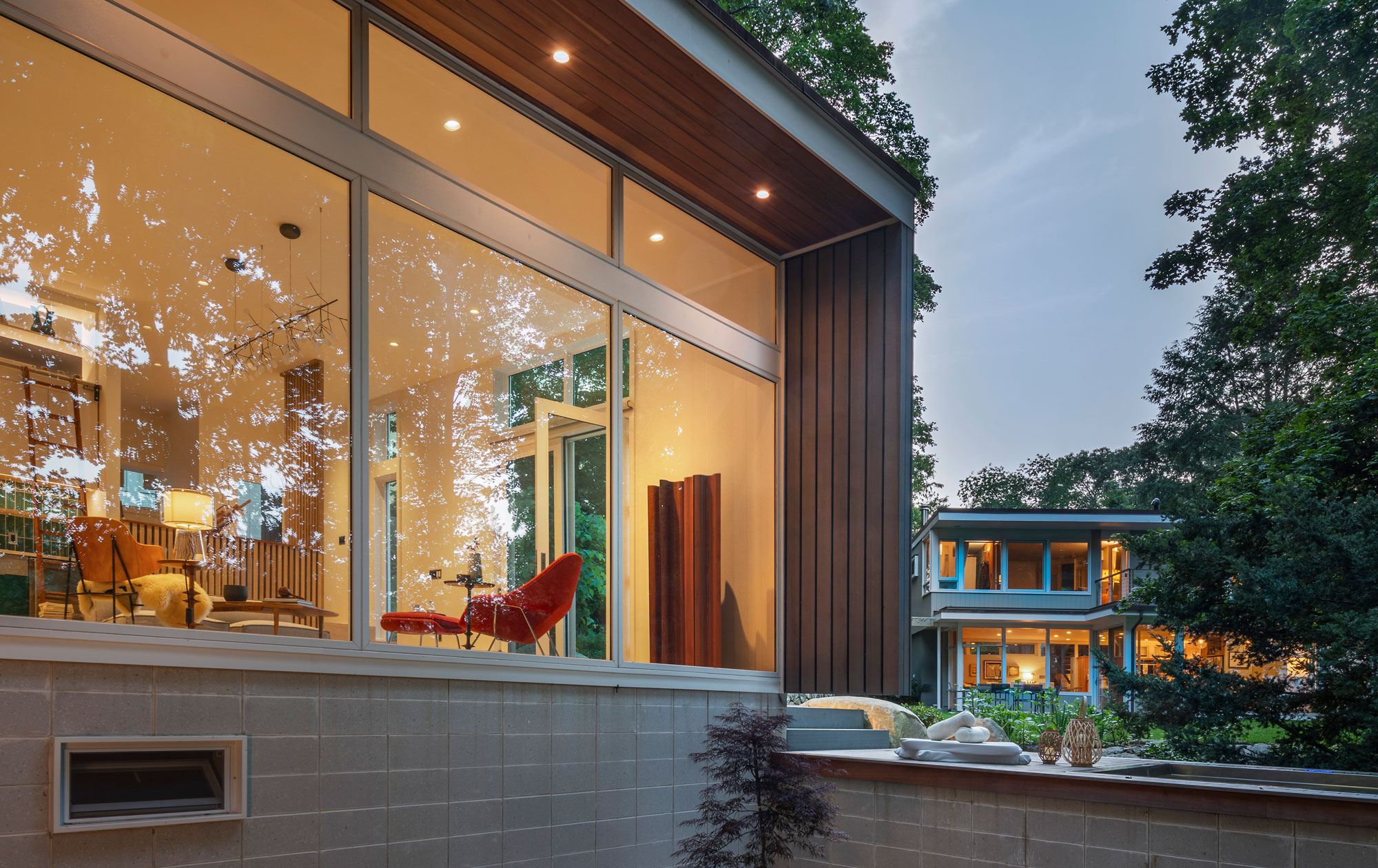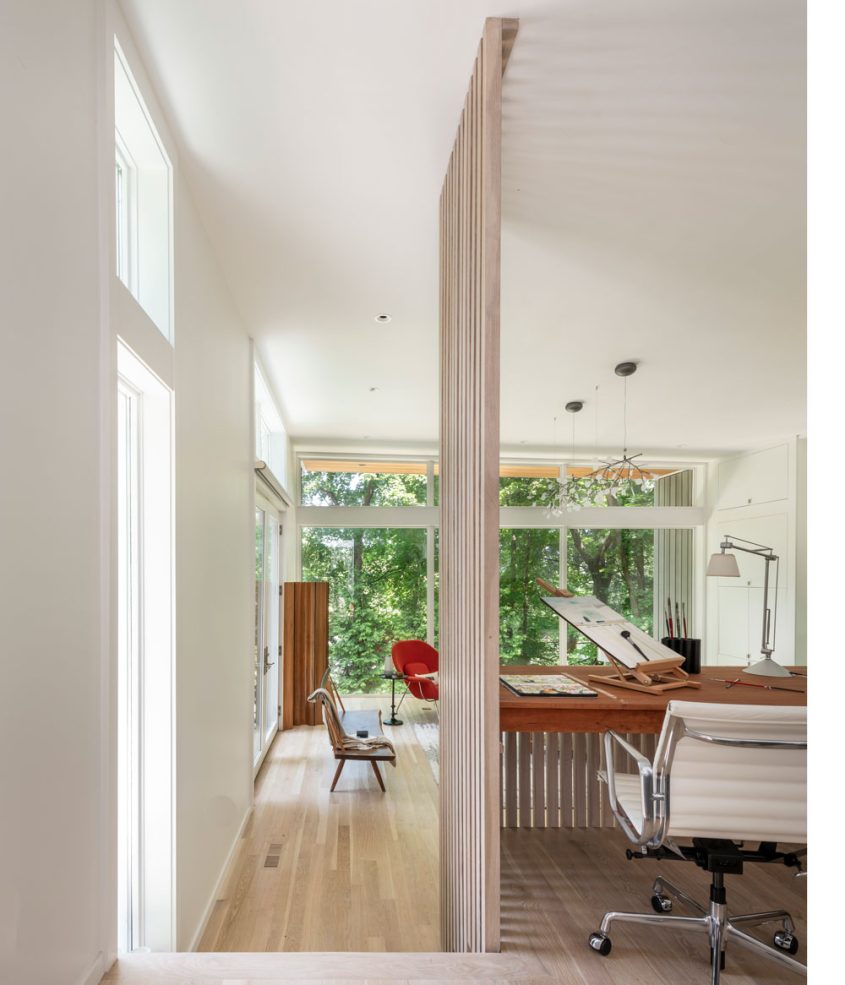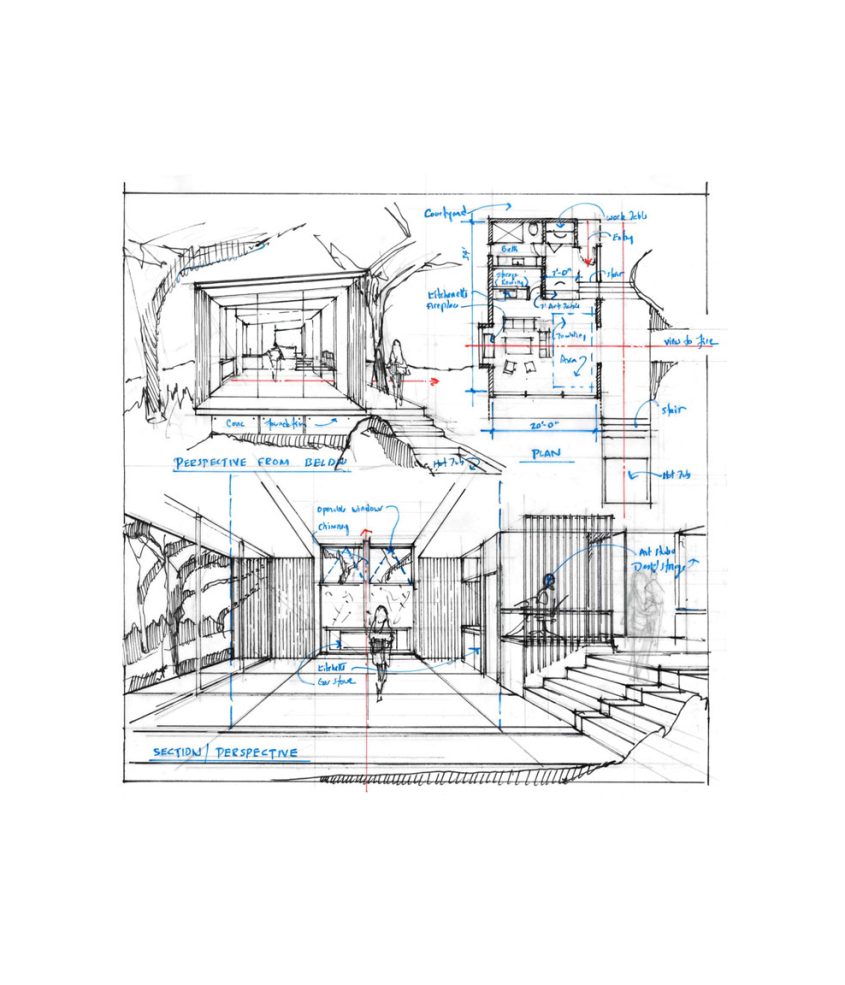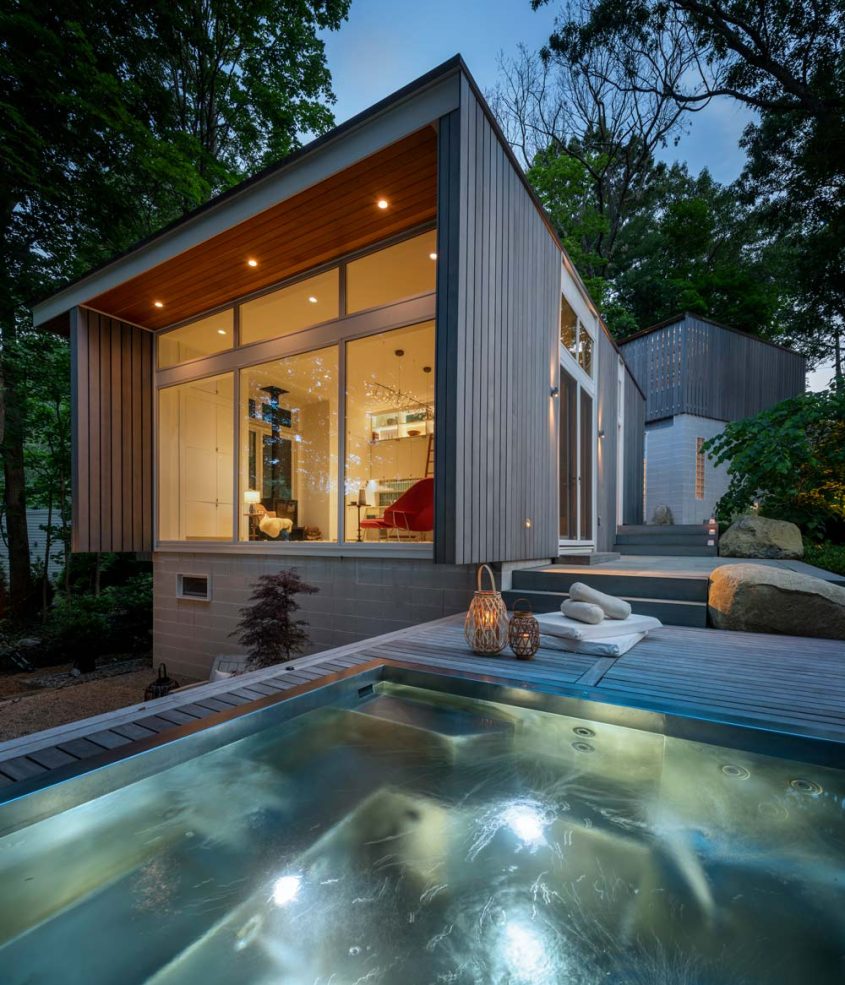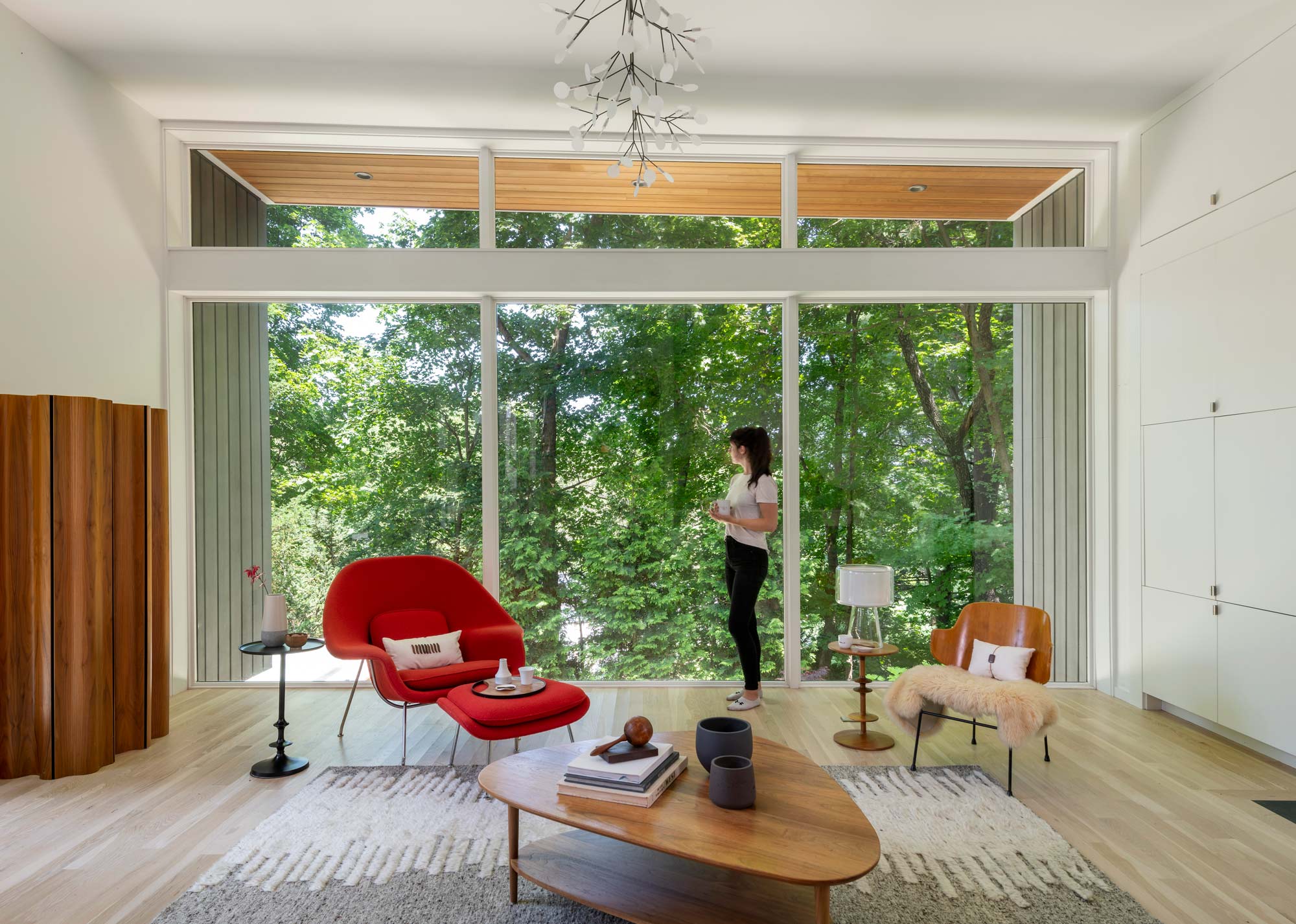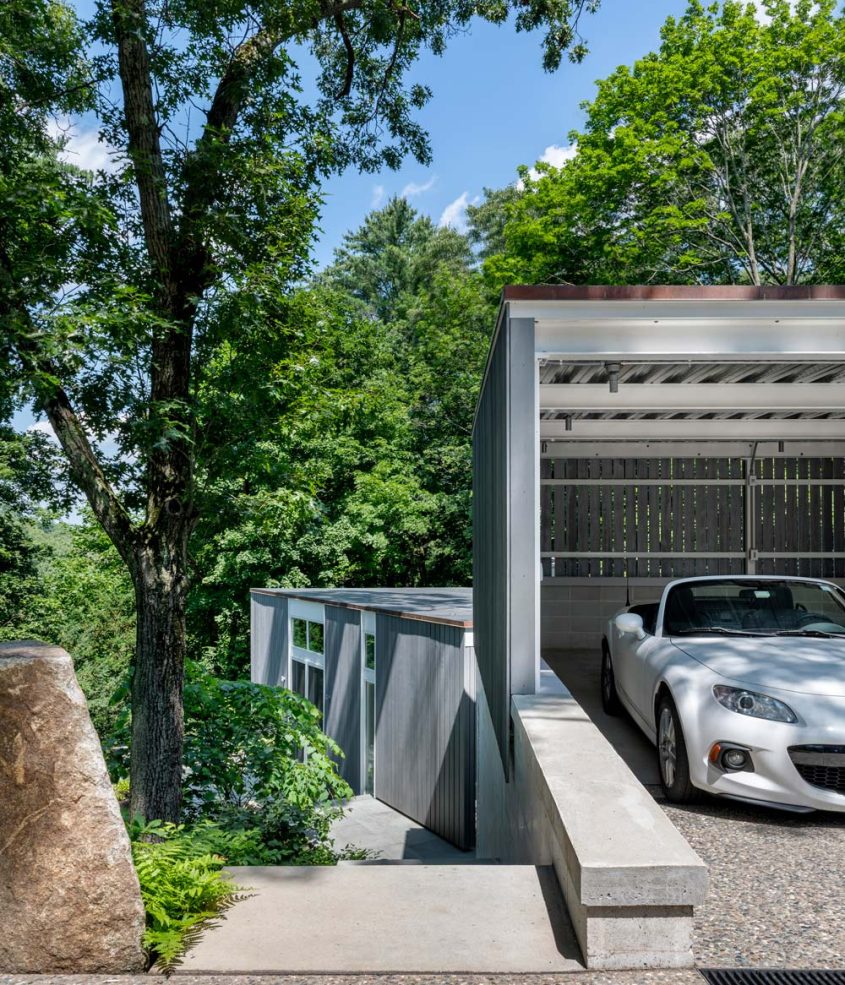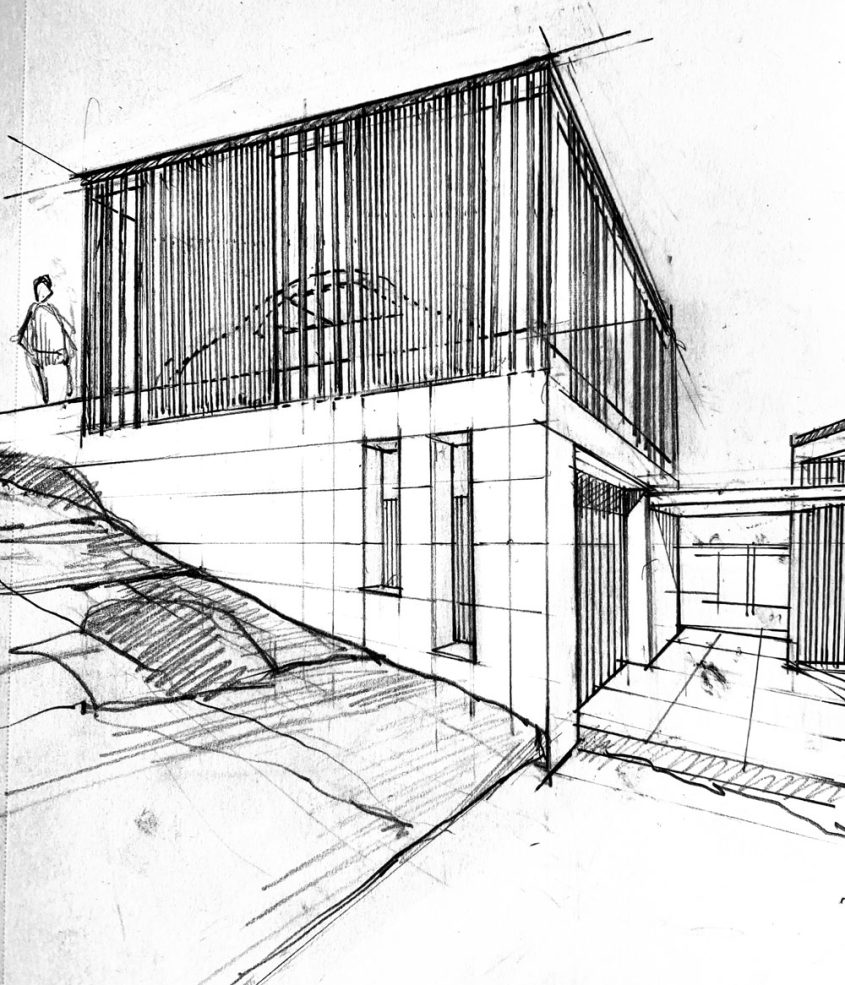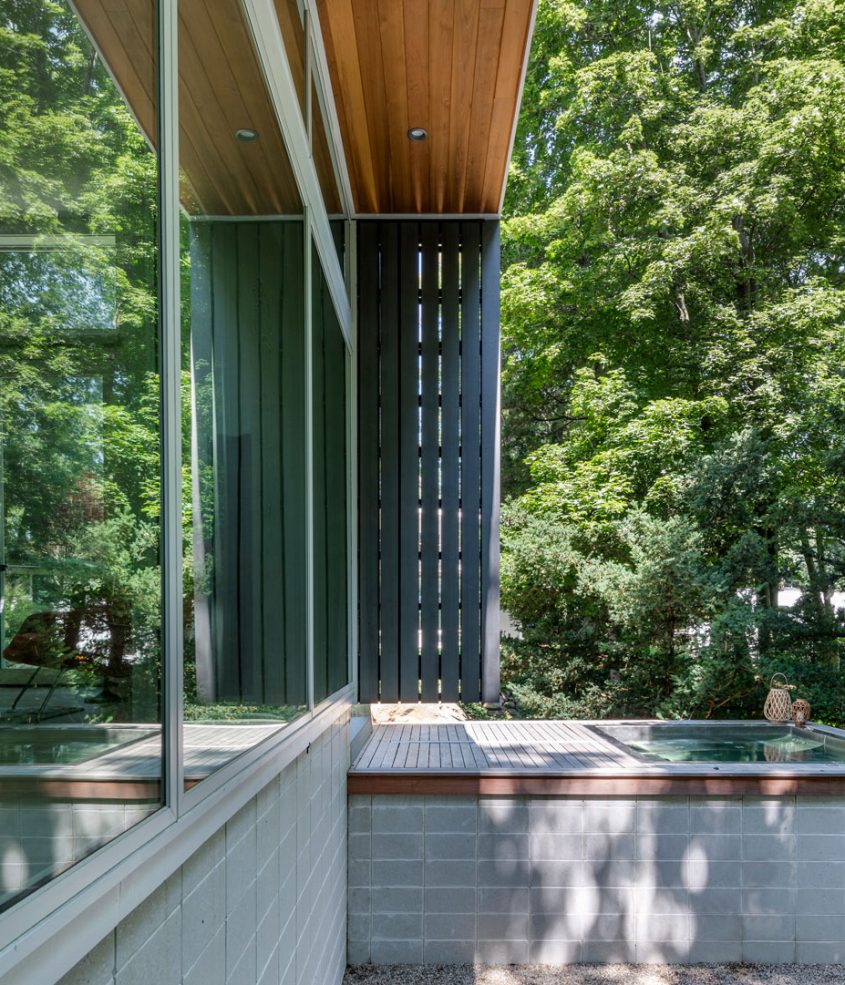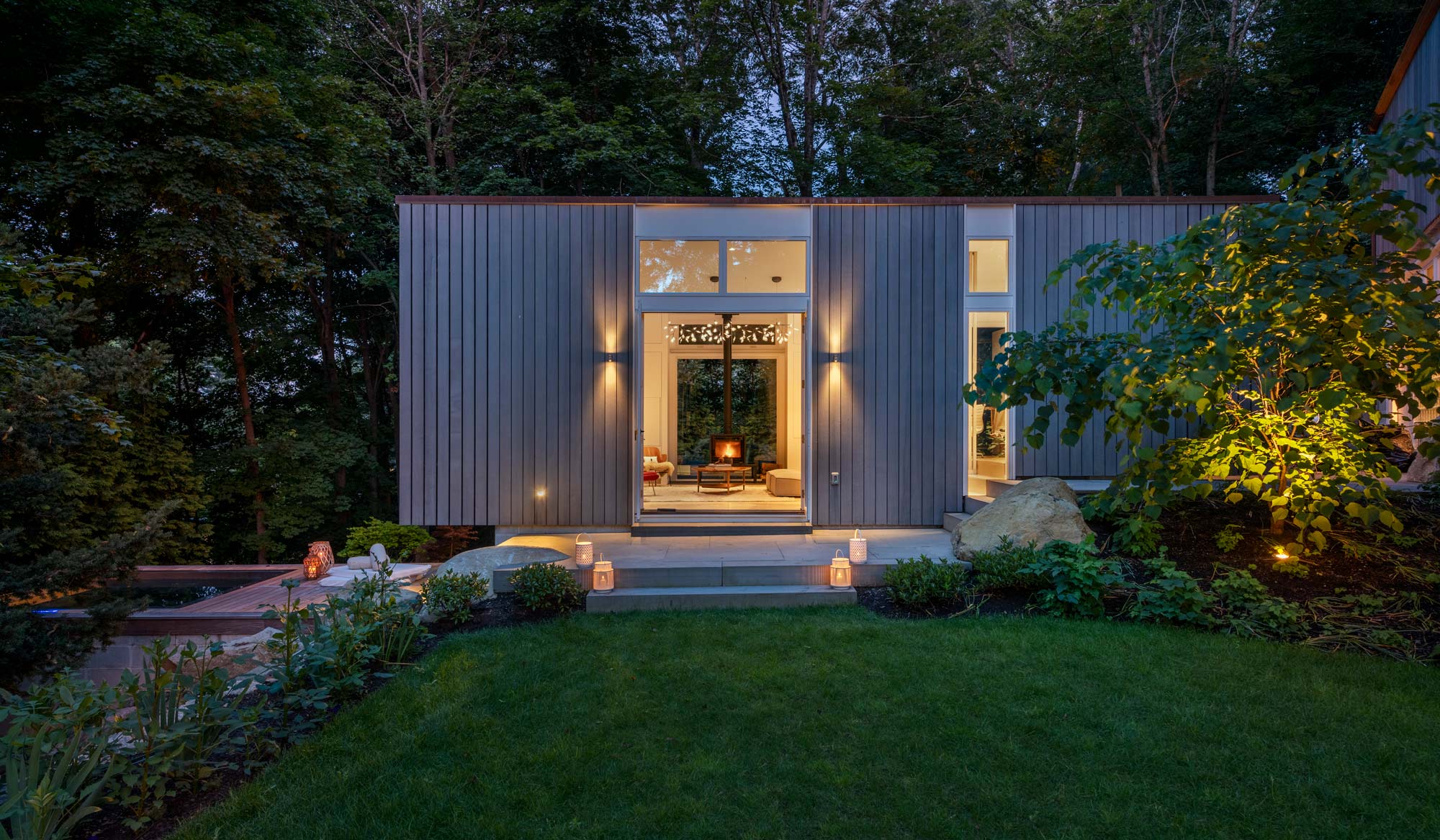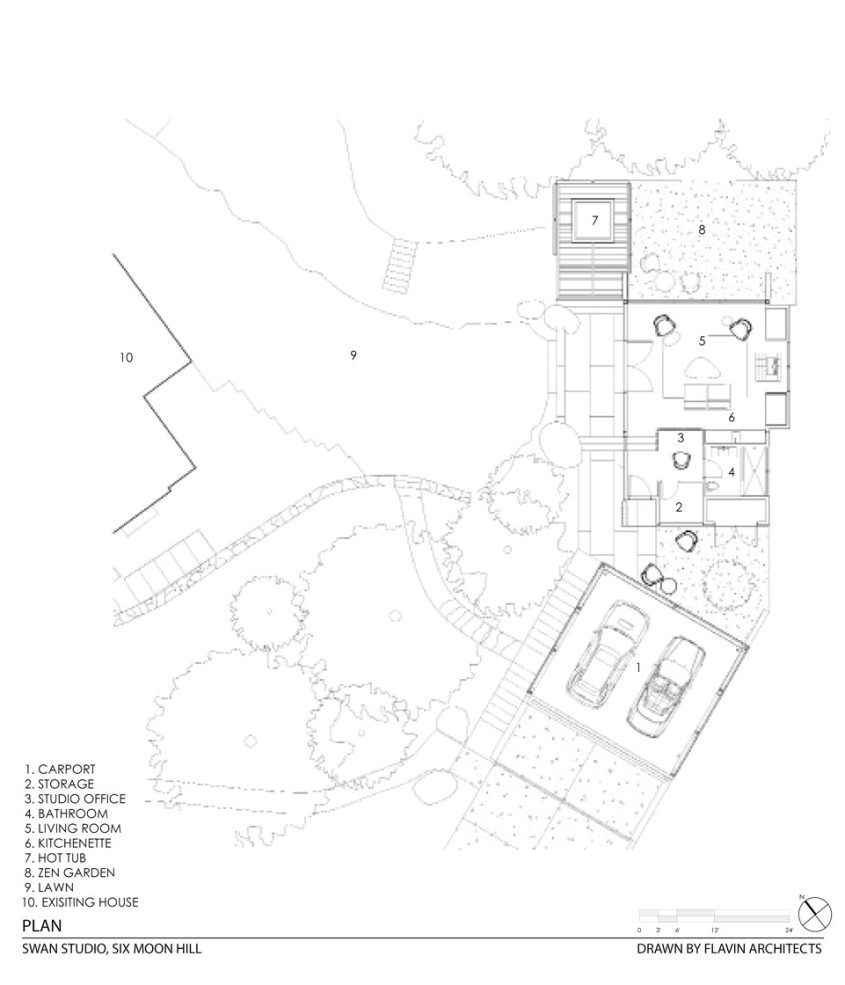 Credits
General Contractor
P.M. Gallagher Builders
Surveyor
Everett M. Brooks
Structural Engineer
Webb Structural Services
Landscape Designer
Jonathan Keep
Photographer
Nat Rea Photography
Photo Stylist
Simplemente Blanco