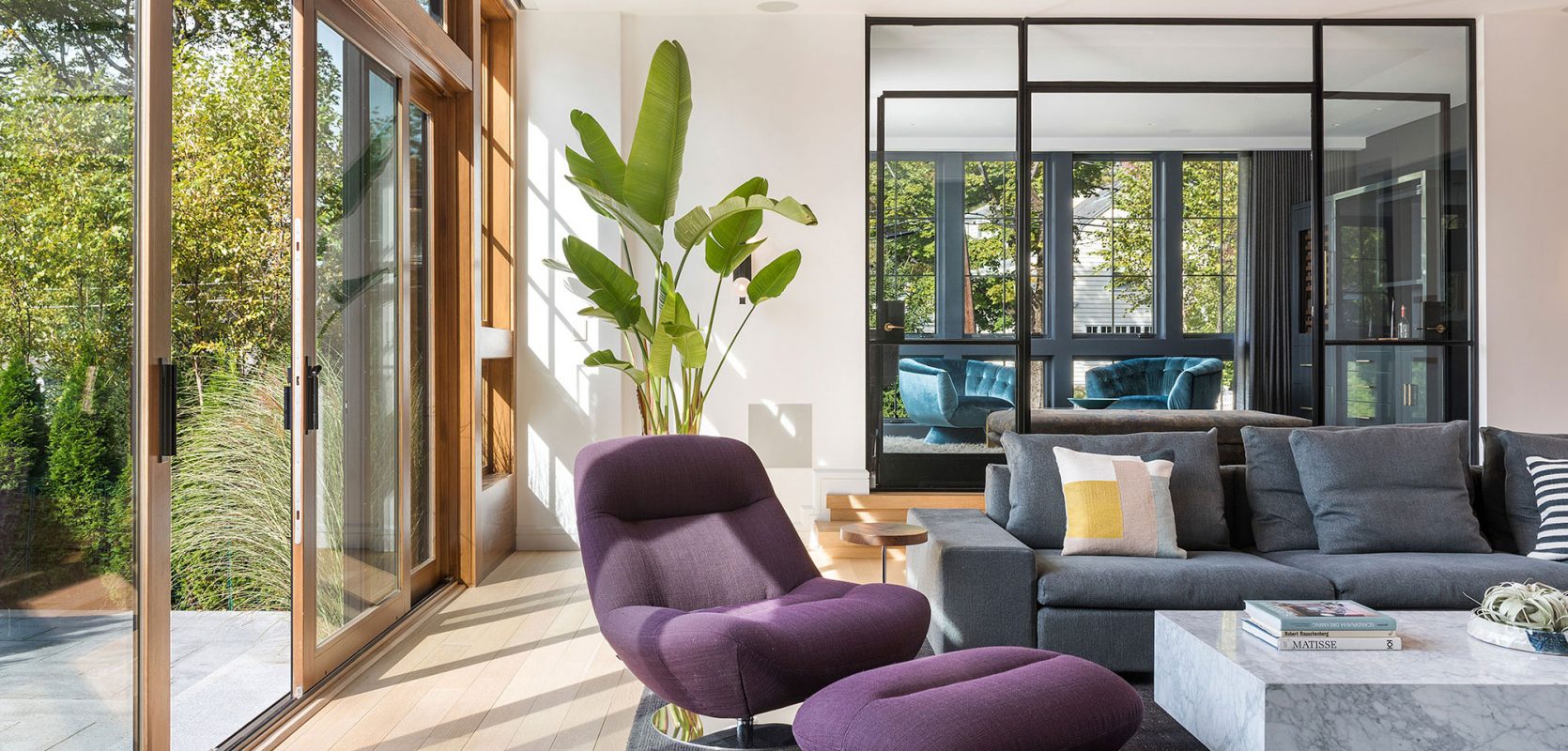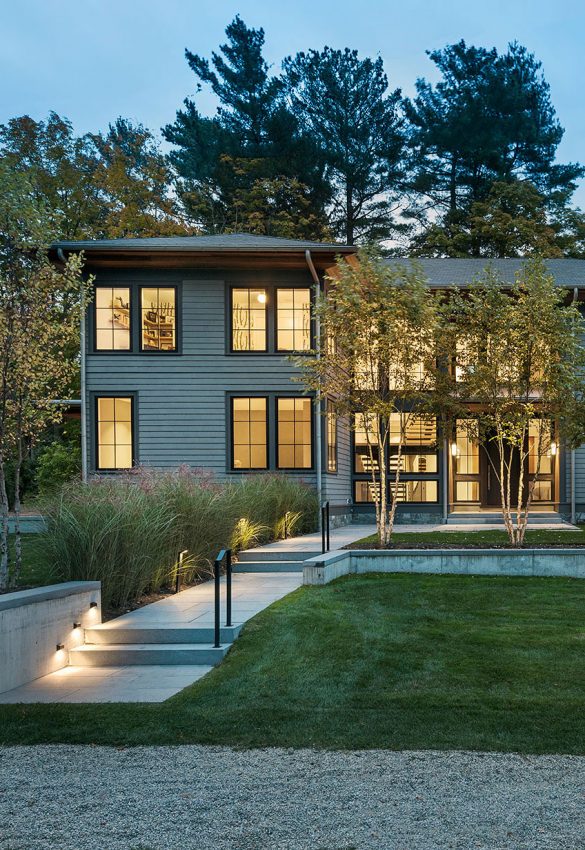 Warm Modern in Newton
This new house is located in a quiet residential neighborhood development founded in the 1920's. The neighborhood is in transition, and new, larger homes are replacing the original modest-sized houses. Our design is intended to exist harmoniously with its traditional neighbors, with elements like divided lite windows and hip roofs reflecting traditional design in the area. The sloping roofline steps down, echoing the slope of the property, and keeps the house in scale with the neighborhood.

Our clients wanted a home designed to accommodate the needs of a growing family. The entry hall features a sculptural glass, steel, and wood stair. Practical considerations included a mudroom for mounds of sports equipment and outdoor gear, and a basement gym. The house is centered around a great room, featuring a massive double-sided chimney. This layout by Flavin Architects became the canvas for Interior Designer Lindsay Bentis. The final touch was a family room with a sliding glass door connected to an outdoor stone terrace that overlooks gardens designed by landscape architect Michael D'Angelo.

This family home exhibits many of the hallmarks of our Natural Modern design philosophy. It is a testament to what can be done when the history of a site and the needs of the client receive real consideration.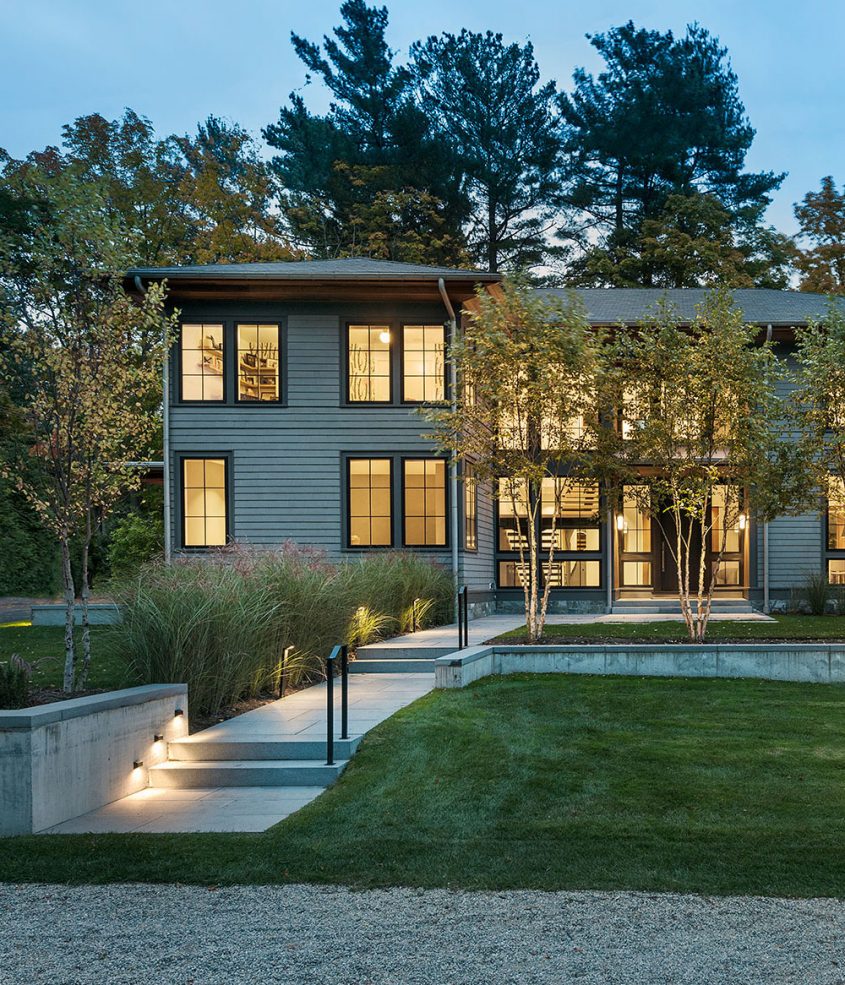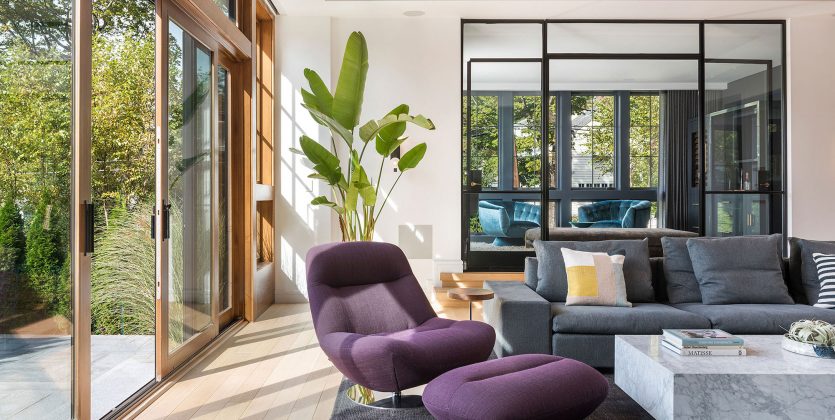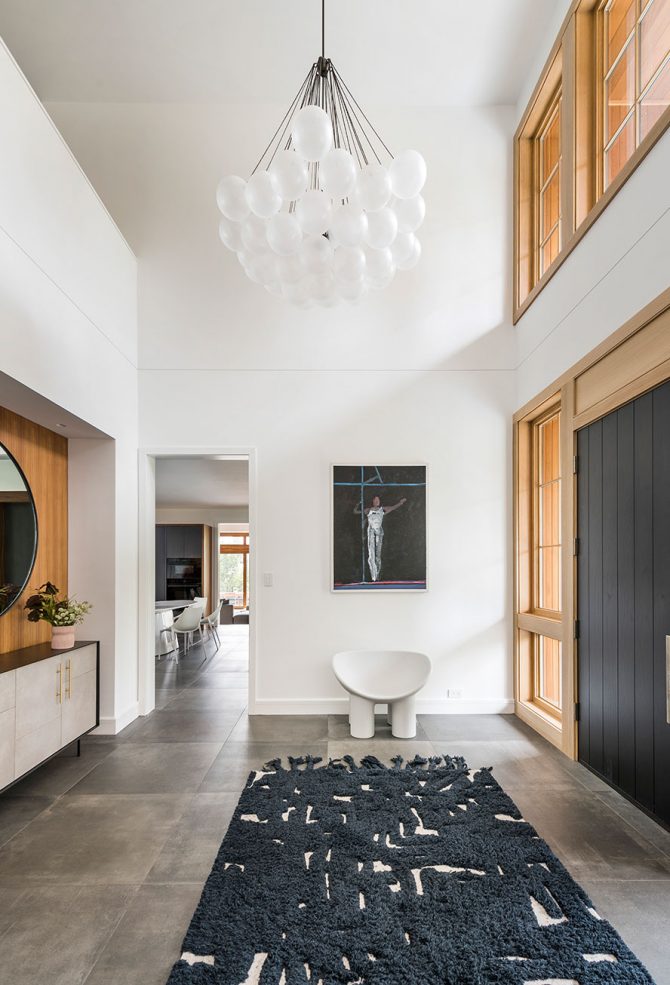 I had a lovely experience working with Colin and Howard of Flavin Architects. They are thoughtful, professional and great collaborators. Working on a new house together, they were creative and a great resource for myself and the client.
LINDSAY BENTIS, THREAD ART AND DESIGN
The couple commissioned Flavin Architects to design their house. The firm, known for its natural, contemporary aesthetic, was the perfect fit. "We wanted modern, but also warm," the wife explains—a house that would still fit in with its traditional neighbors. In other words, something different, but not too different. "We can be as different as desired," says principal architect Howard Raley, who worked alongside firm founder Colin Flavin. "They didn't turn that dial way up." At 8,885 square feet, the house has clean lines and lots of glass, but doesn't feel "austere or out of place," Flavin says, thanks to the team's nods to New England design.
"Traveling Home,"
Boston Home Magazine
, 2020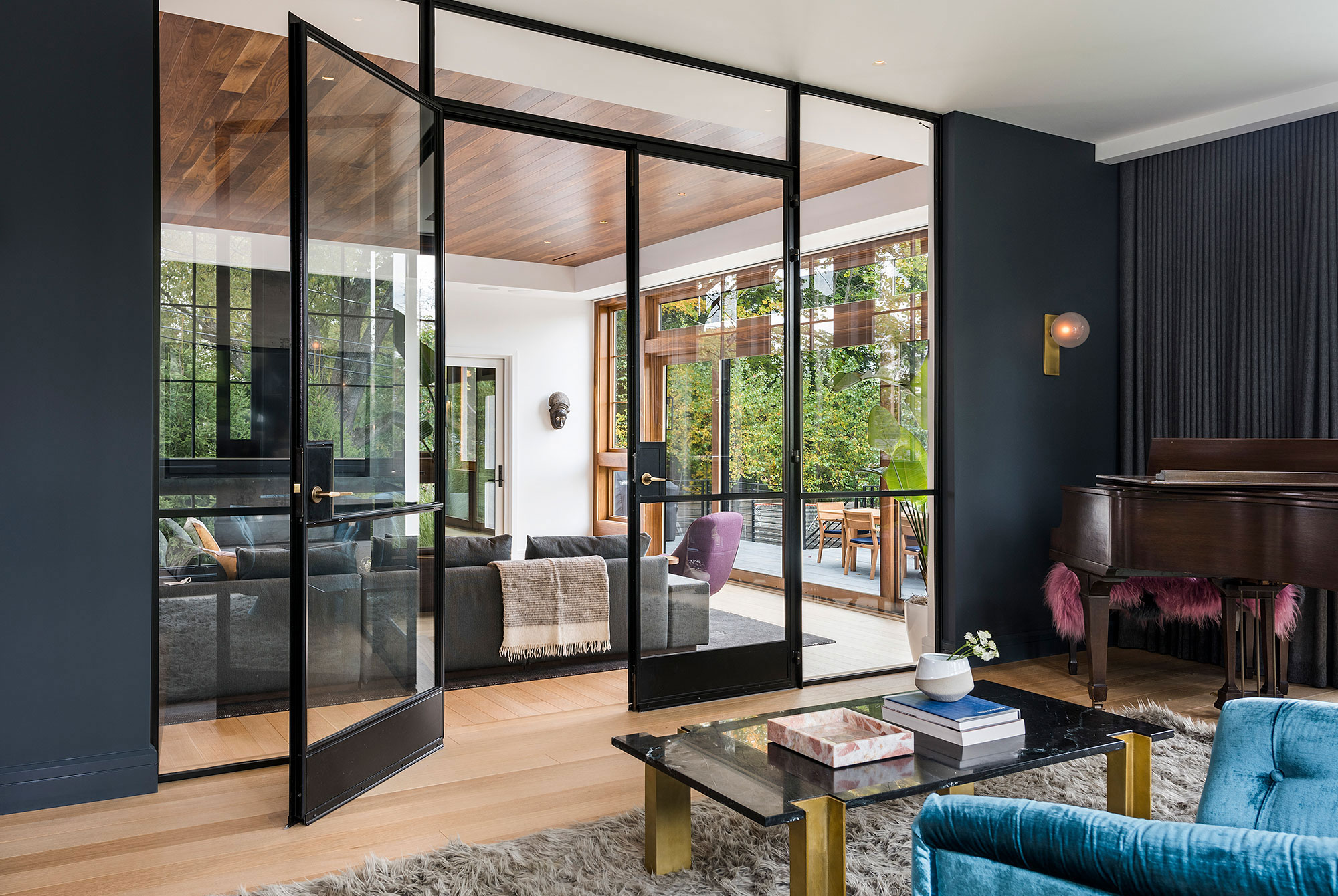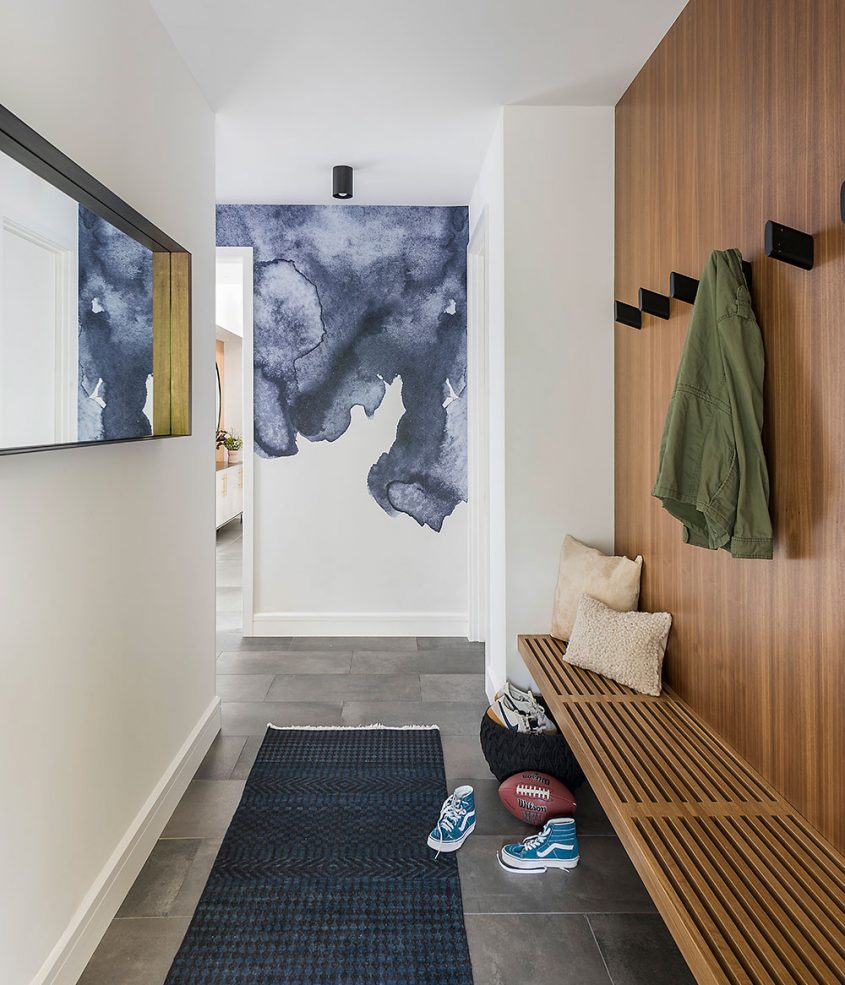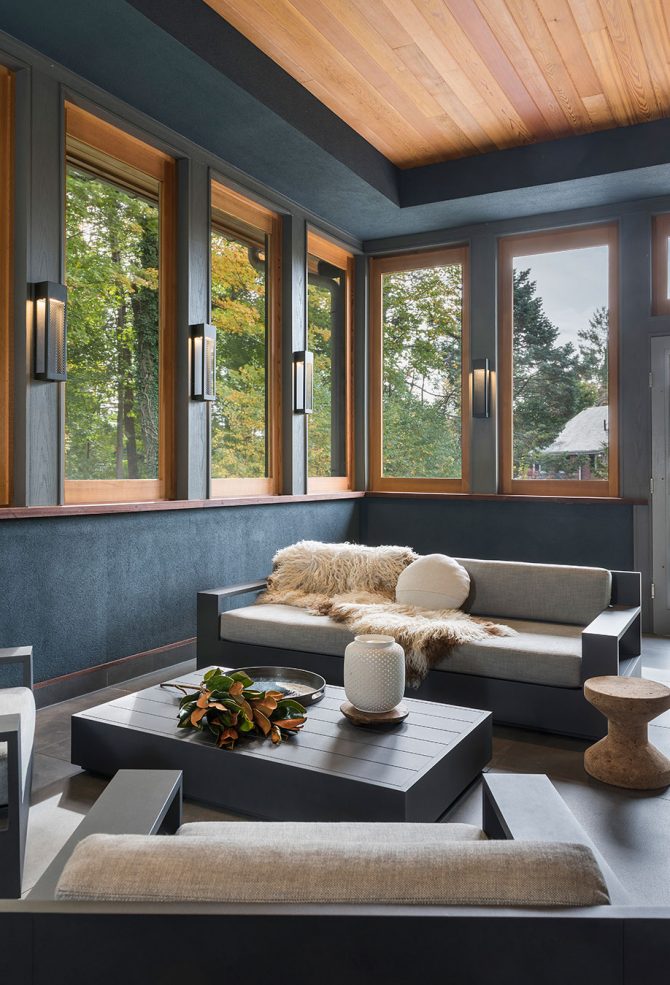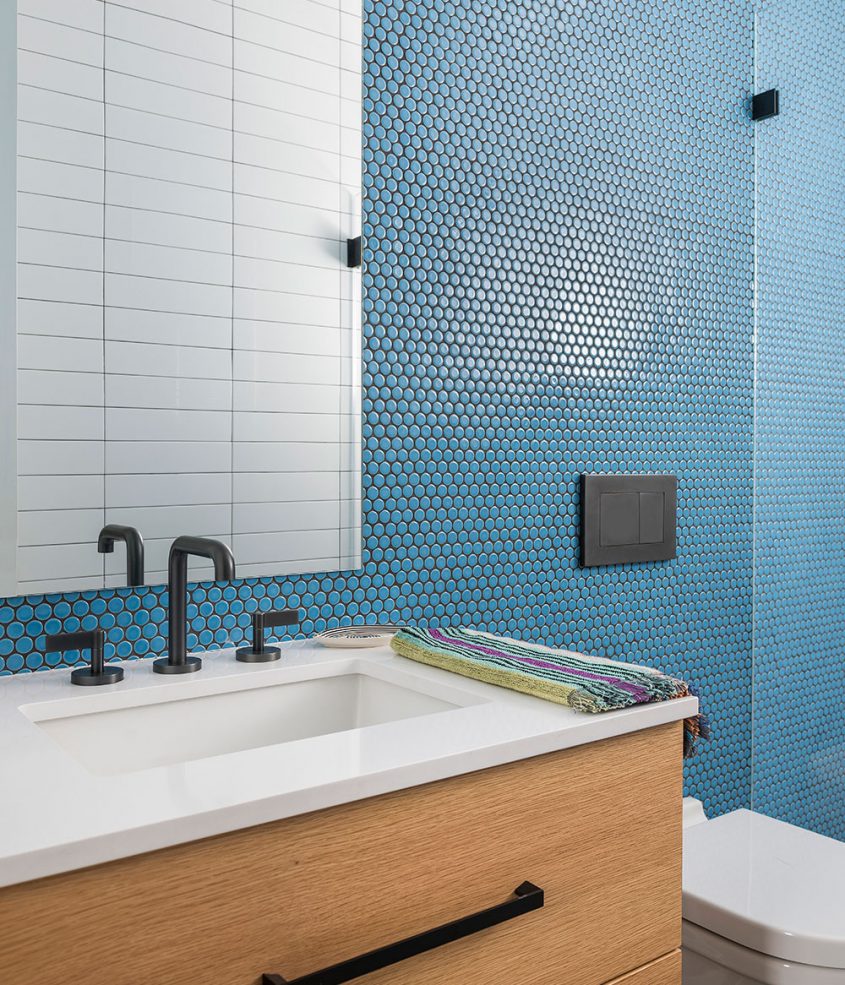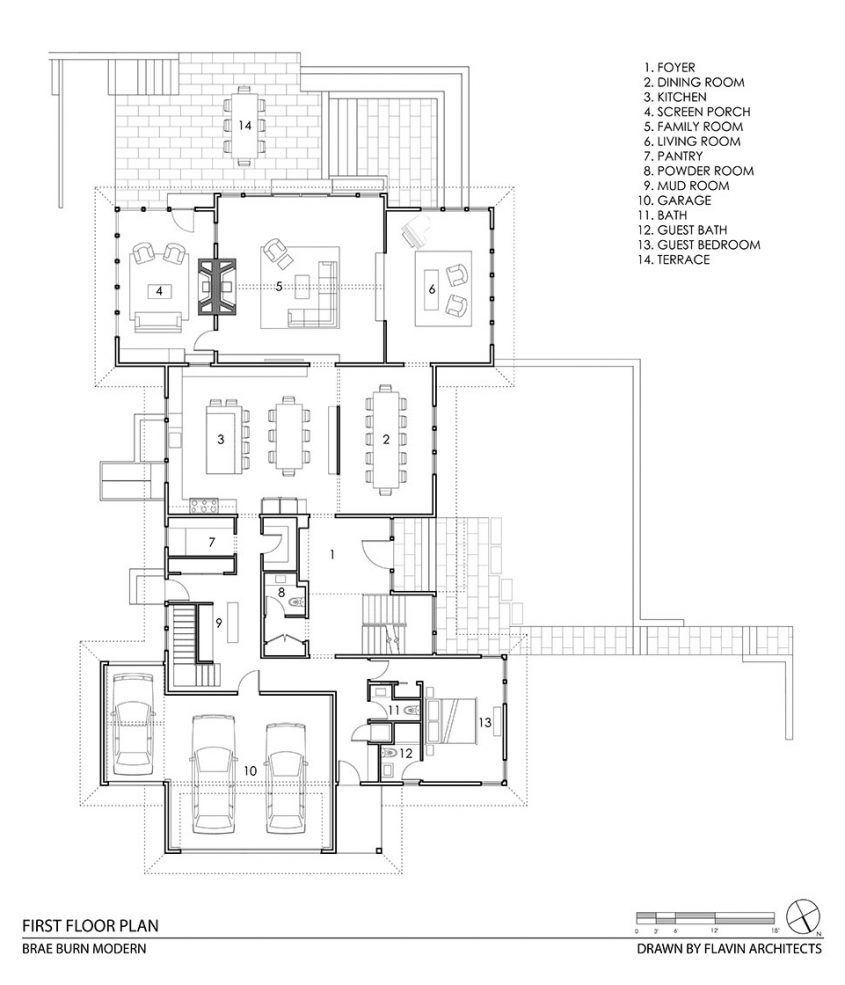 Credits
General Contractor
Derba Construction
Landscape Architect
Michael D'Angelo Landscape Architecture
Interior Designer
Thread Art and Design
Civil Engineer
Peter Nolan + Associates
Structural Engineer
Siegel Associates
Stair Fabricator
Make Architectural Metalworking
Photographer
Nat Rea Photography
Awards + Publications
Gold Prism Award, BRAGB, 2021

"Windows to the World," Boston Magazine, 2020

"Traveling Home," Boston Home, 2020