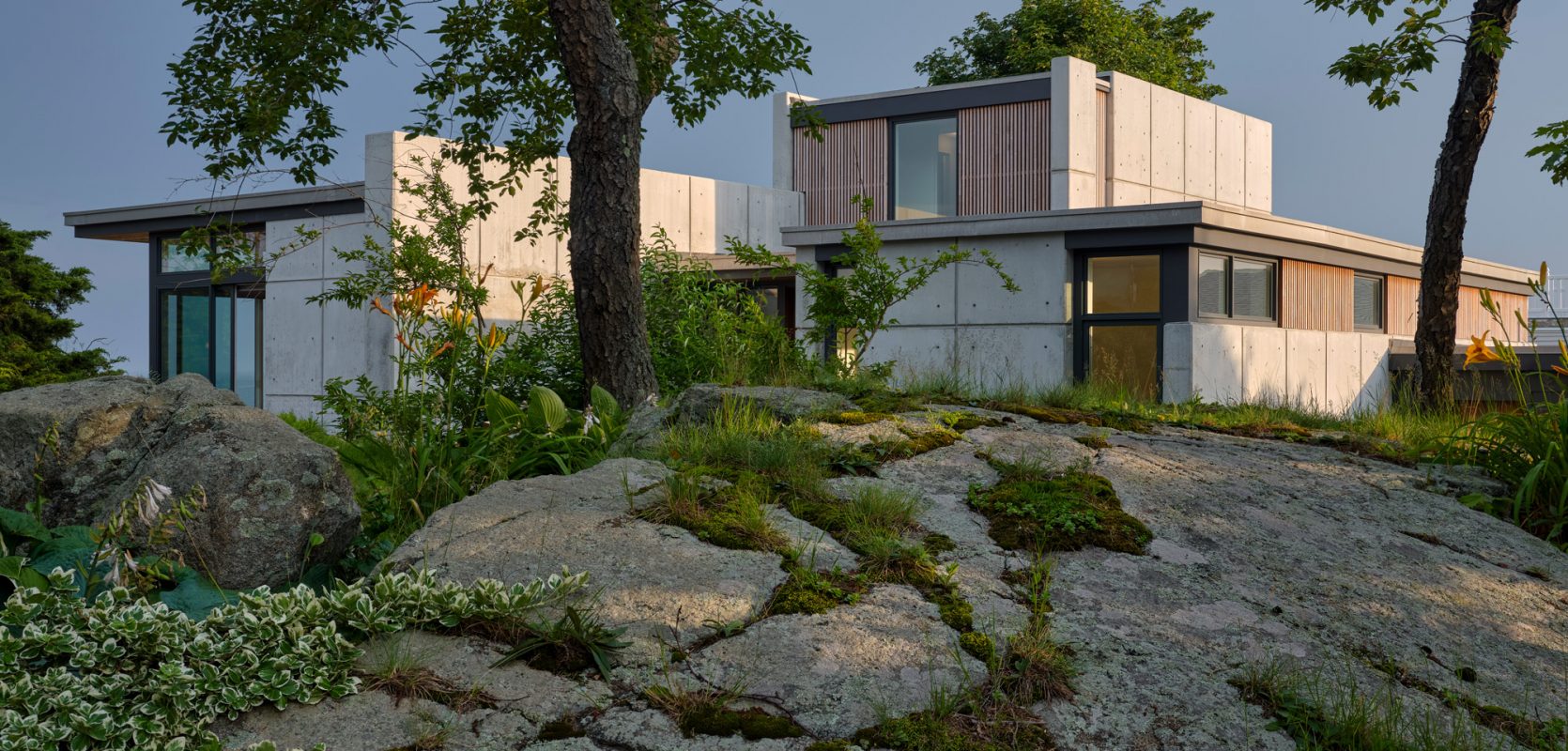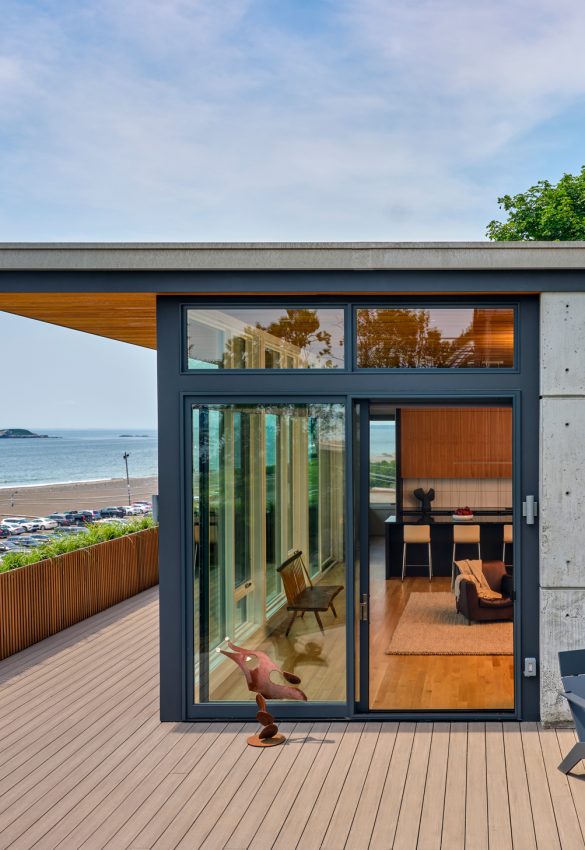 Devereux Beach House
Our client presented Flavin Architects with a unique challenge. On a site that previously hosted two houses, our client asked us to design a modestly sized house and separate art studio. Both structures reduce the height and bulk of the original buildings. The modern concrete house we designed is situated on the brow of a steep cliff overlooking Marblehead harbor. The concrete visually anchors the house to stone outcroppings on the property, and the low profile ensures the structure doesn't conflict with the surround of traditional, gabled homes.

Three primary concrete walls run north to south in parallel, forming the structural walls of the home. The entry sequence is carefully considered. The front door is hidden from view from the street. An entry path leads to an intimate courtyard, from which the front door is first visible. Upon entering, the visitor gets the first glimpse of the sea, framed by a portal of cast-in-place concrete. The kitchen, living, and dining space has a soaring 10-foot ceiling, creating an especially spacious sense of interiority. A cantilevered deck runs the length of the living room, with a solid railing providing privacy from beach below. Where the house grows from a single to a two-story structure, the concrete walls rise magisterially to the full height of the building. The exterior concrete walls are accented with zinc gutters and downspouts, and wooden Ipe slats which softly filter light through the windows.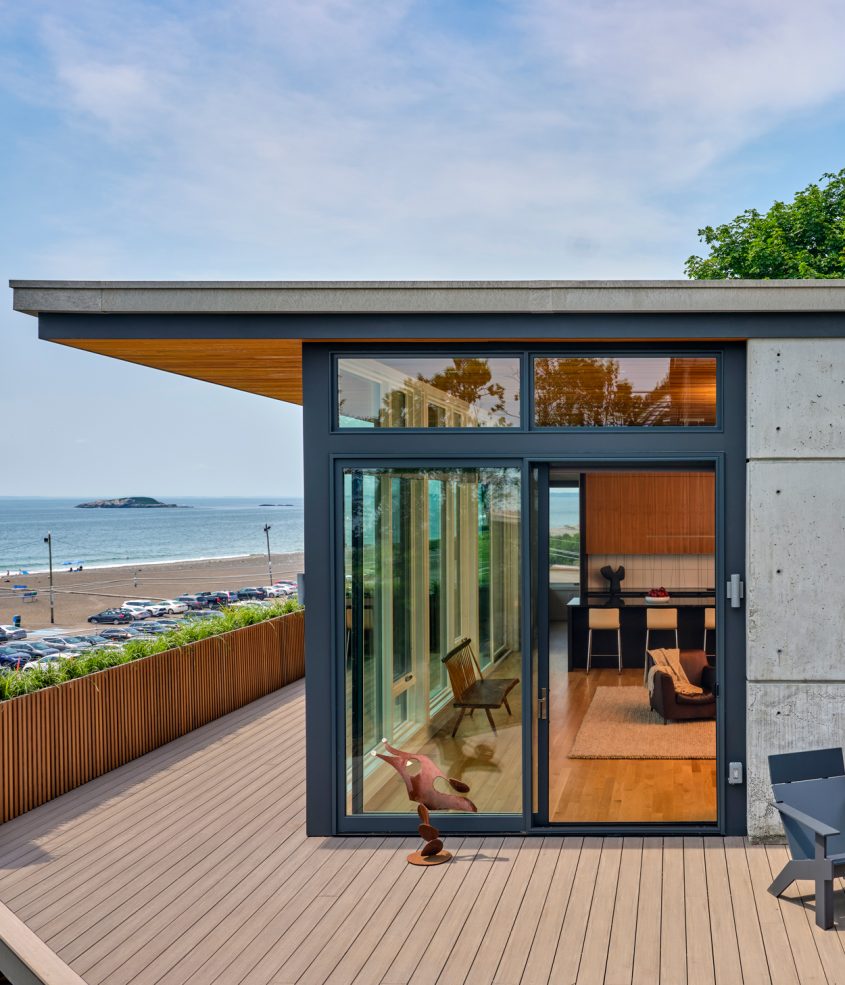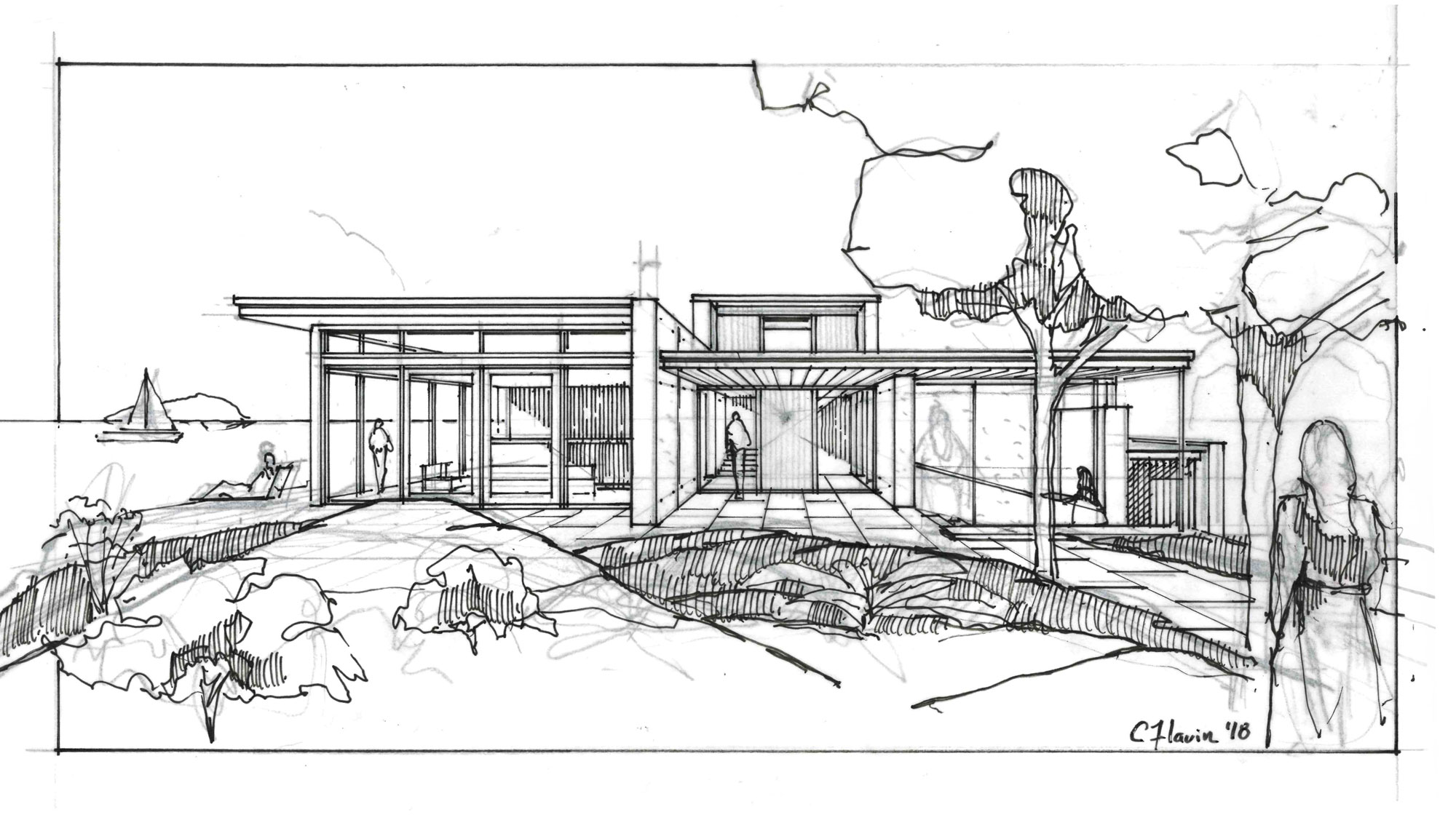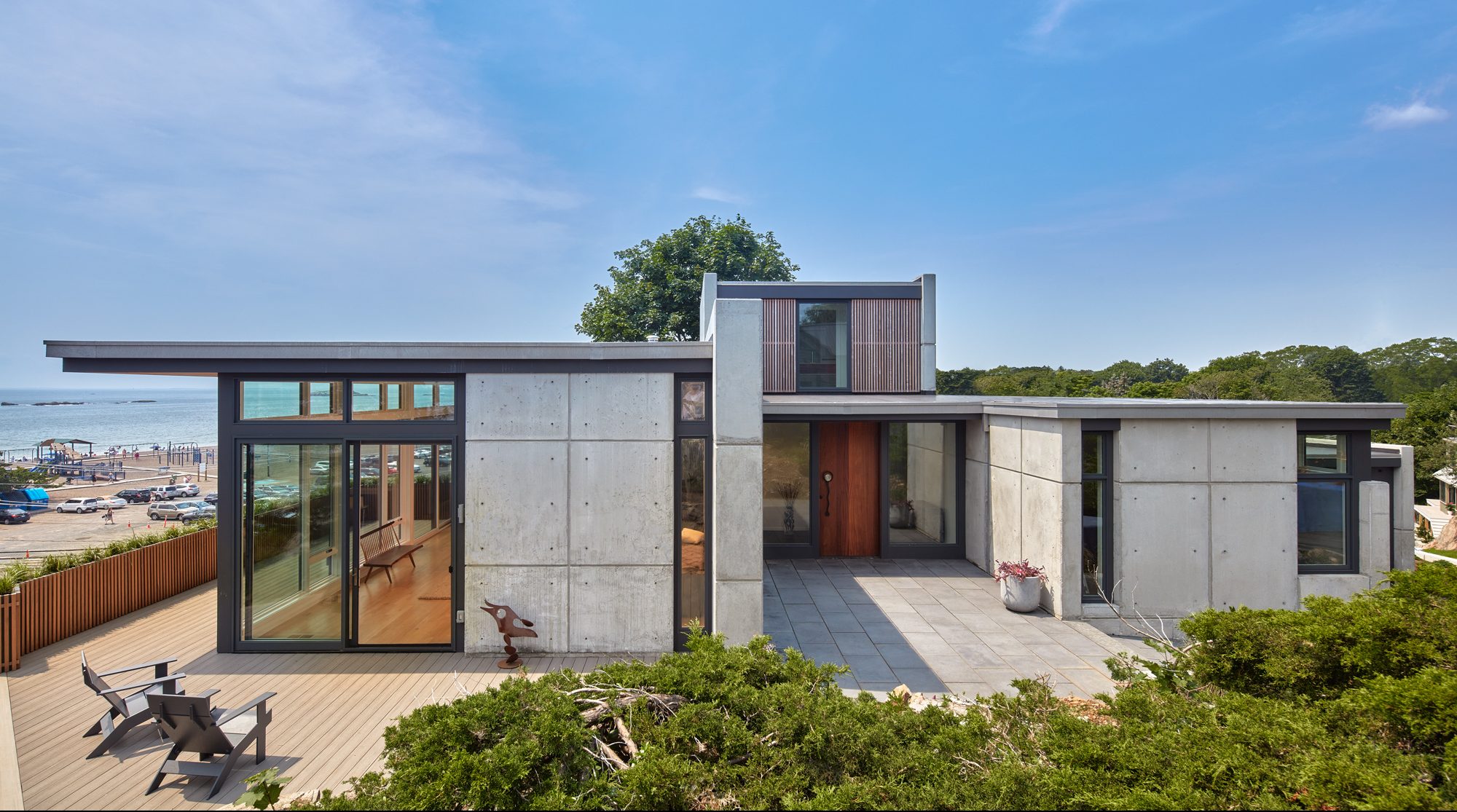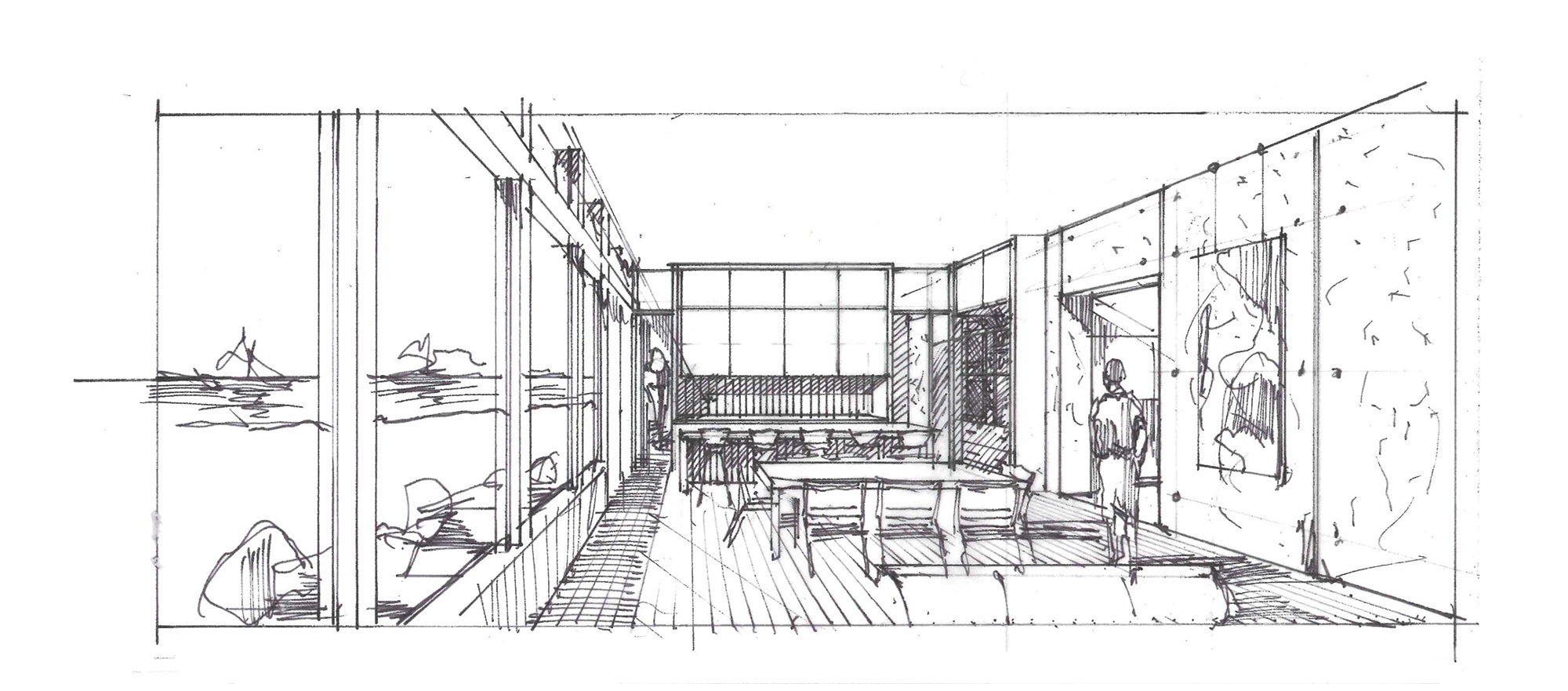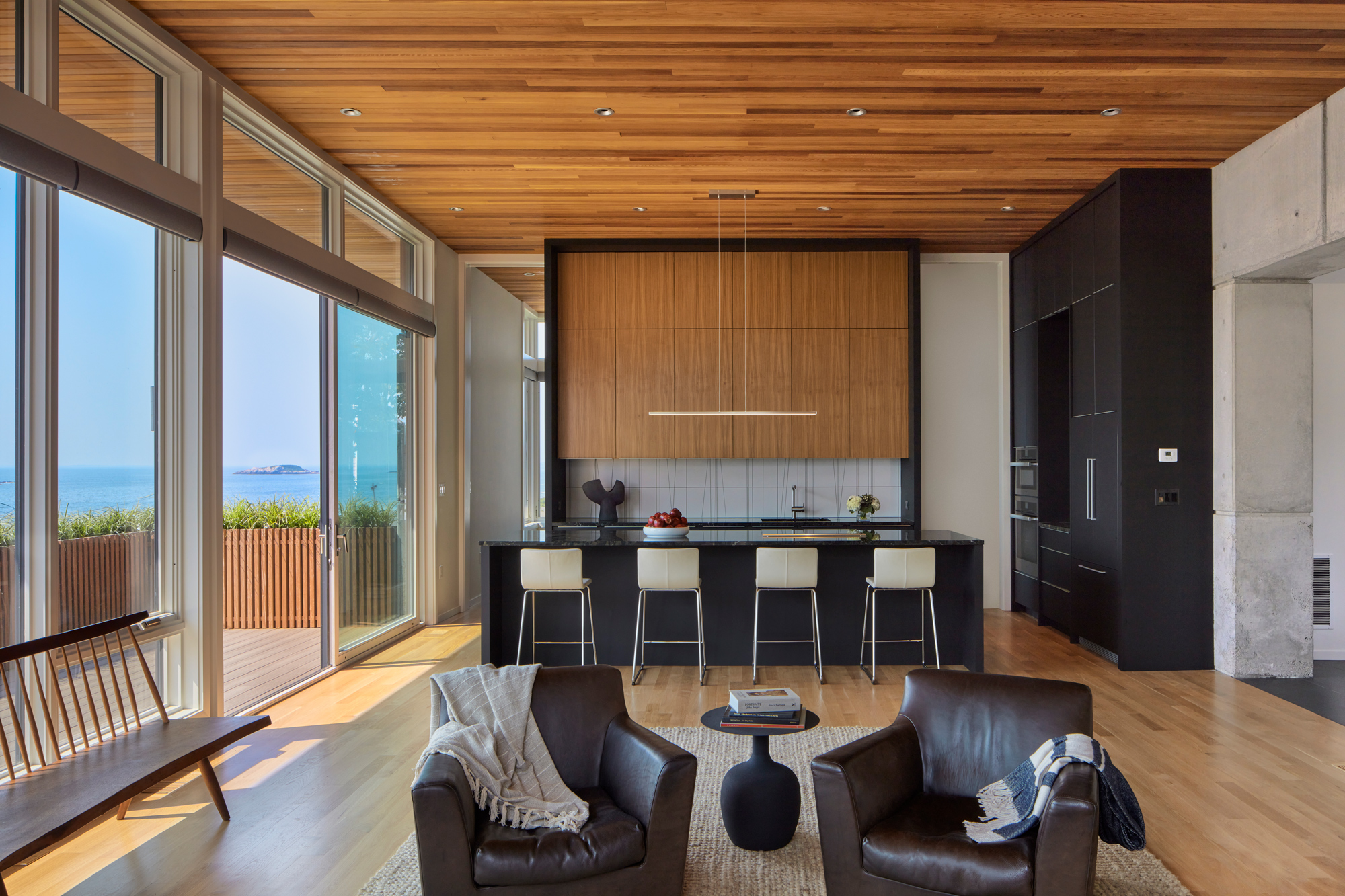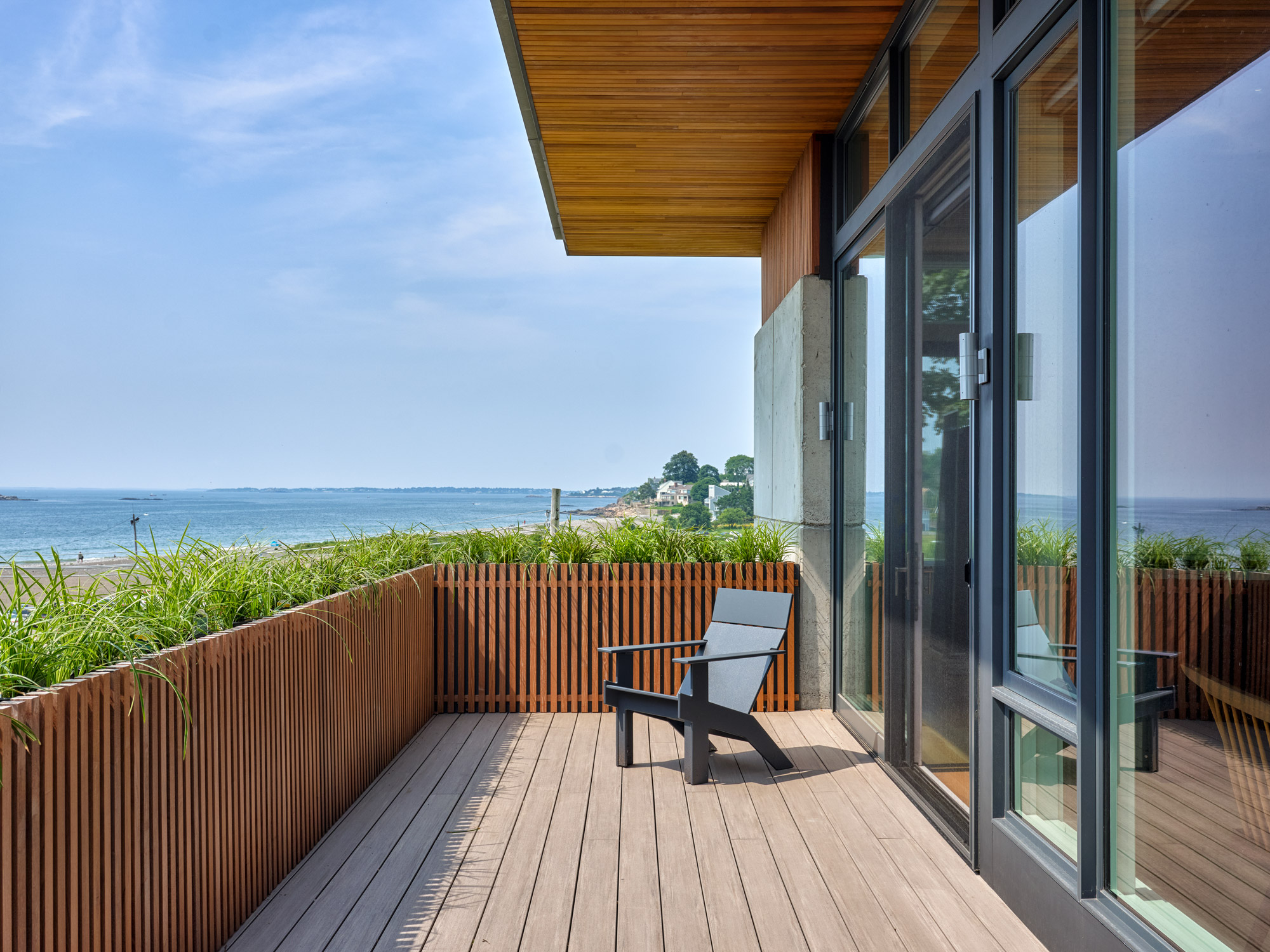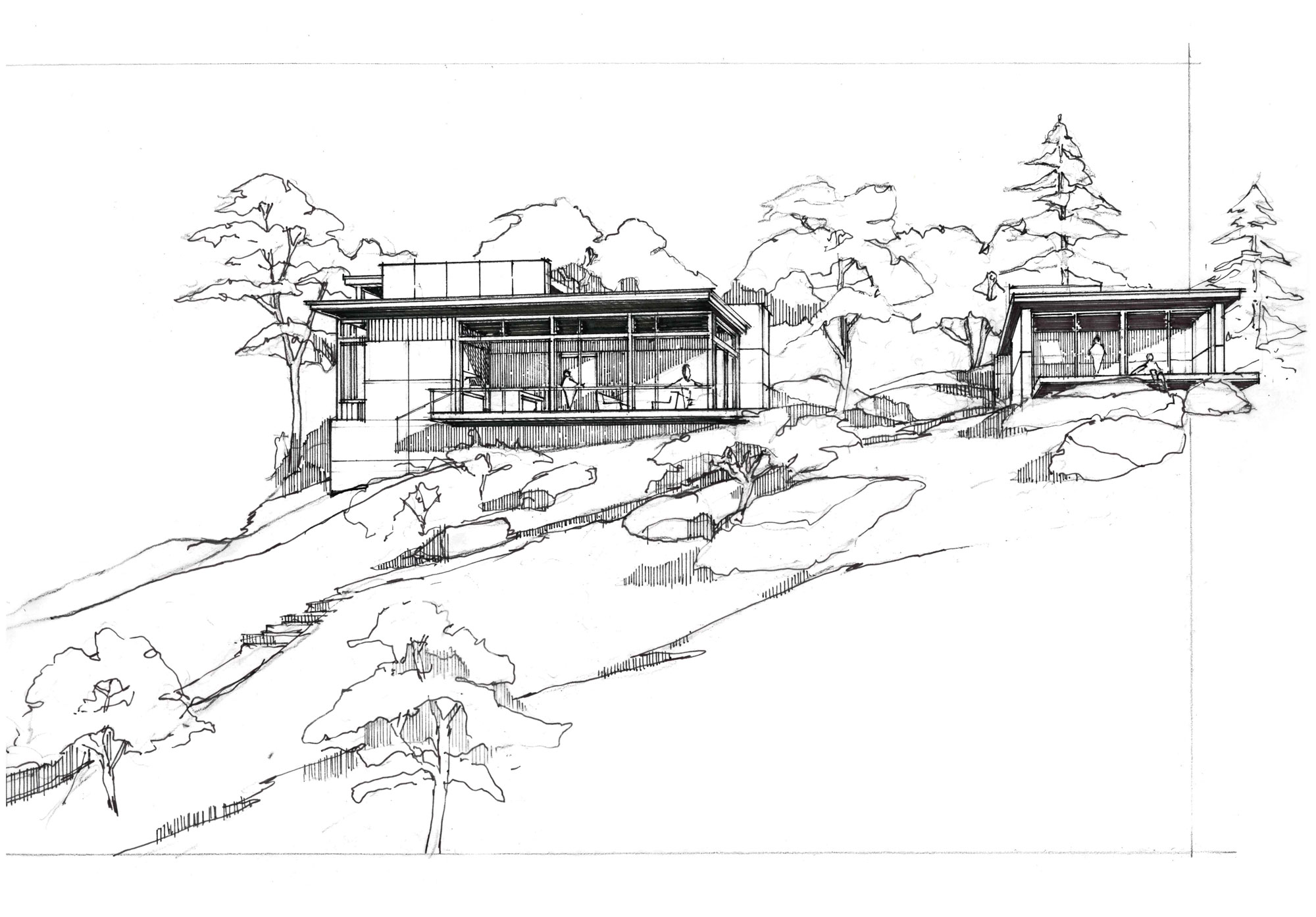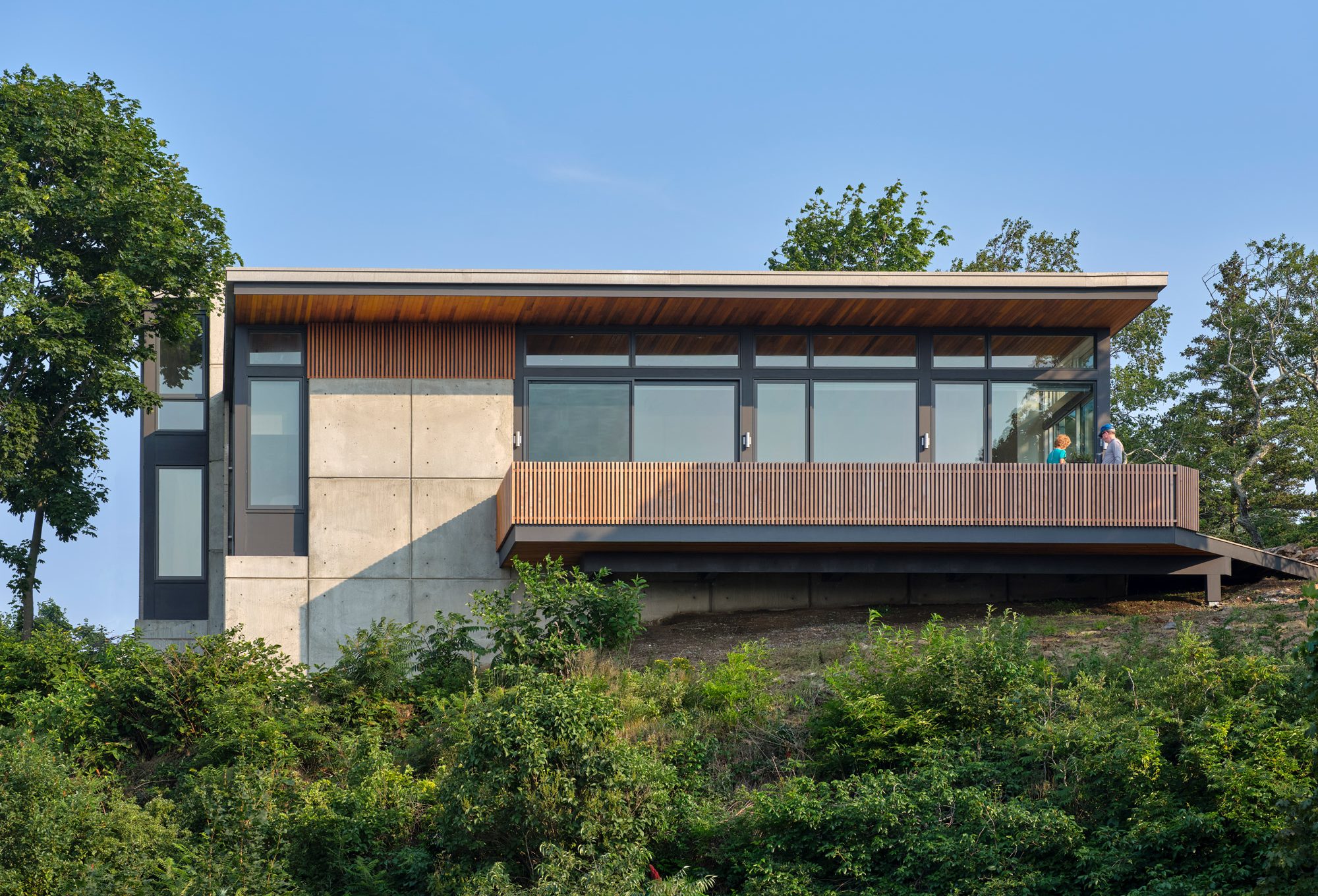 Colin, Paul, Heather, you have built the house I always imagined would someday sit on this cliff. The whole project has been super fun, and now to actually live there is very exciting! Congrats to you all!

I love how it shines in the sun, I love the dark areas that grow as it rains, I love the pinkish hue it takes on at sunset, I love the dark monolith it is after dark. I love it, love it, love it!
Client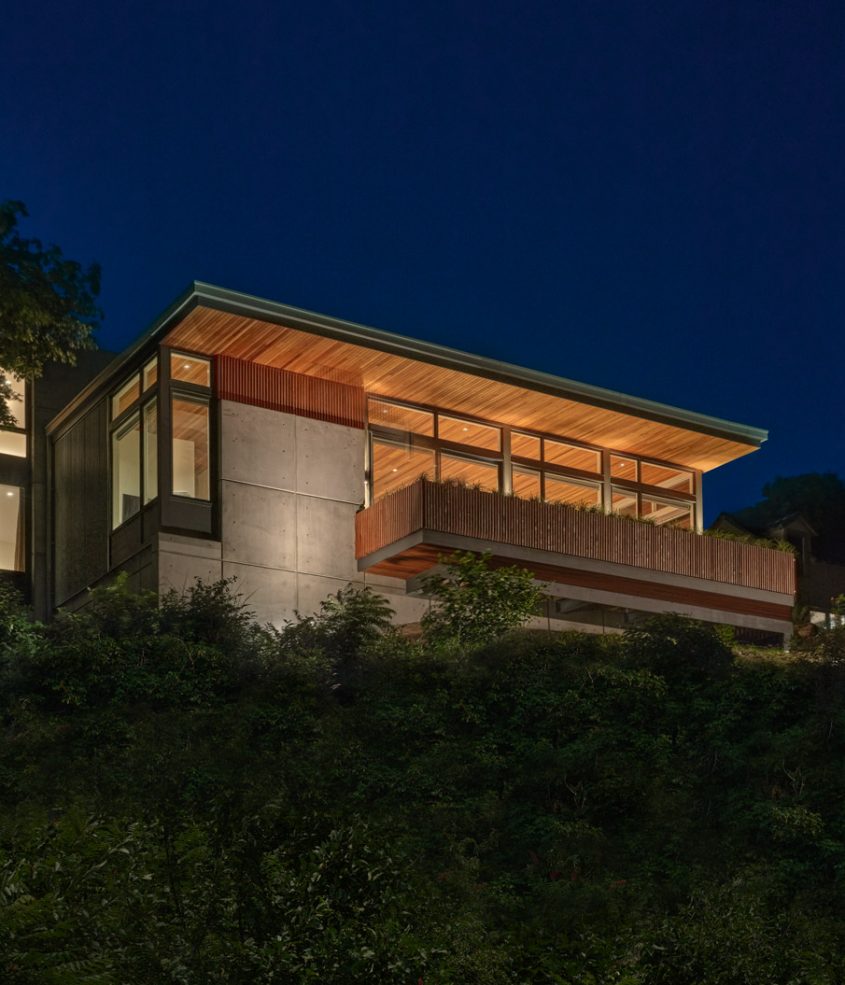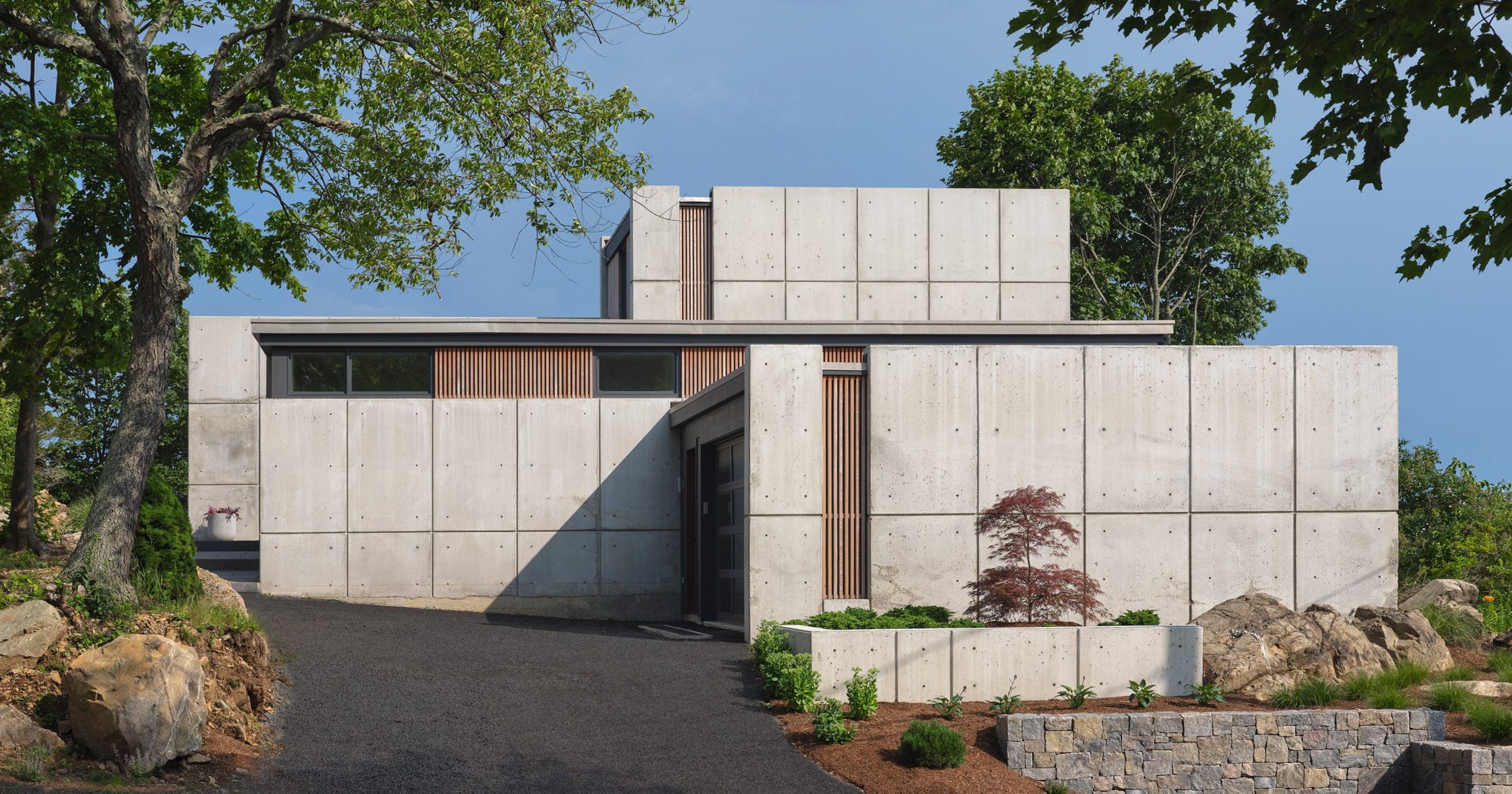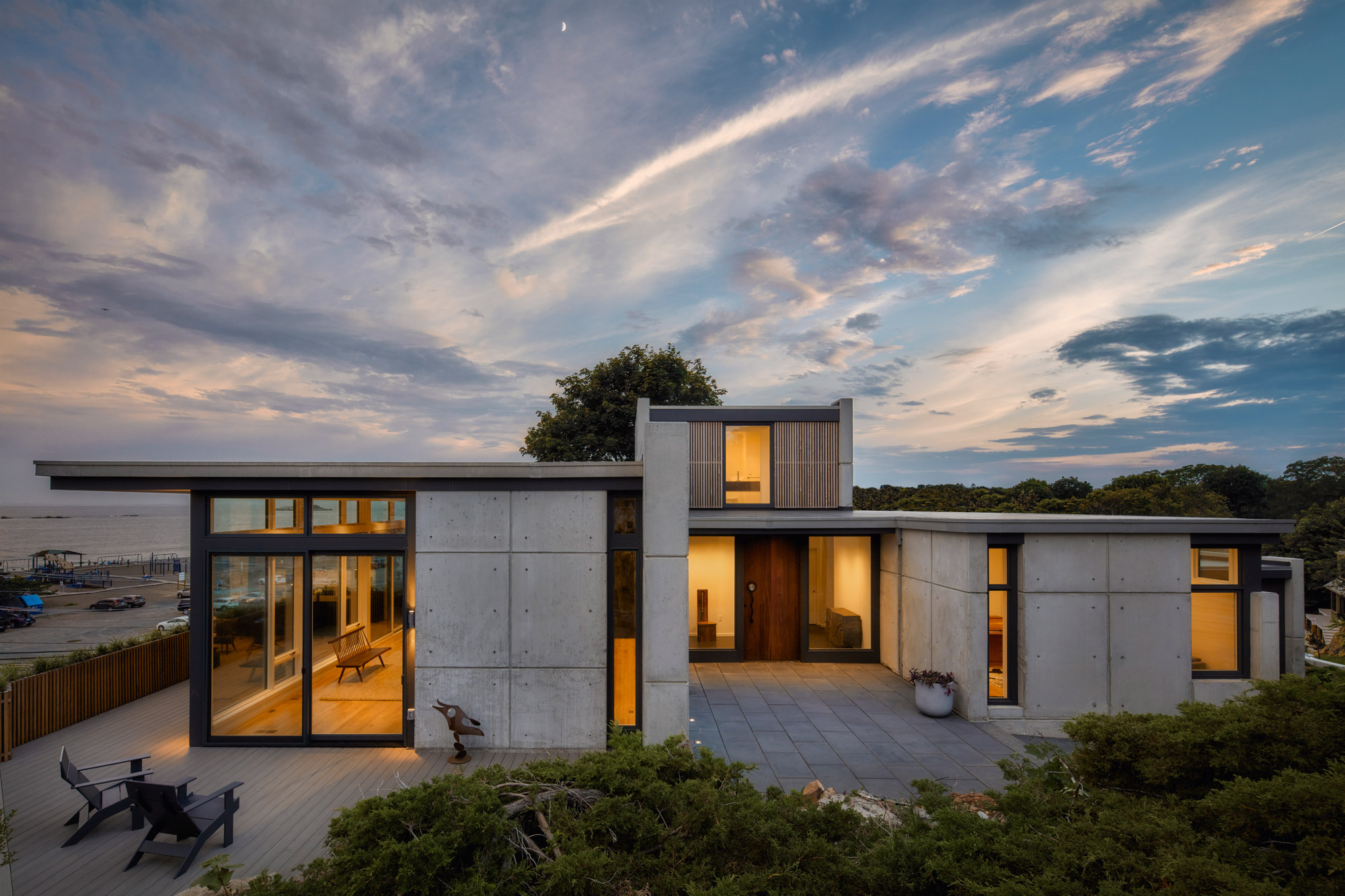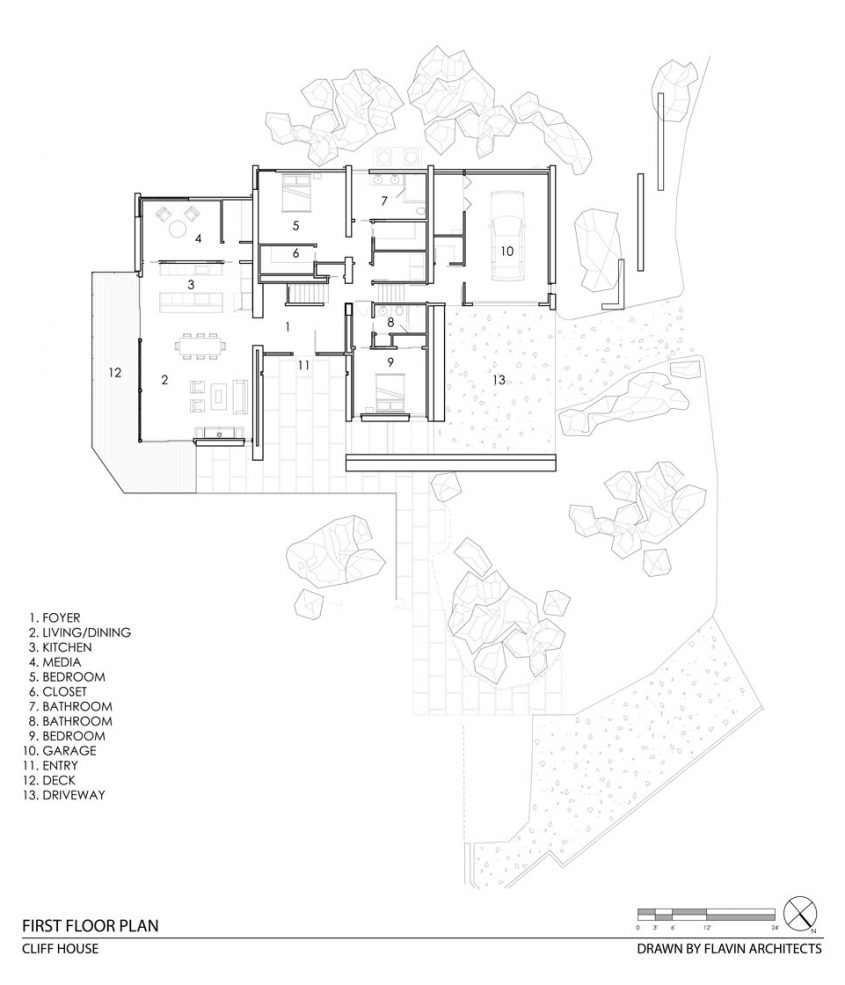 Credits
General Contractor
P.M. Gallagher Builders
Landscape Architect
Wagner Hodgson Landscape Architecture
Landscape Contractor
Corliss Landscape and Irrigation
Structural Engineer
Webb Structural Services
Surveyor + Civil Engineer
Hayes Engineering
Photographer
Millicent Harvey Photography