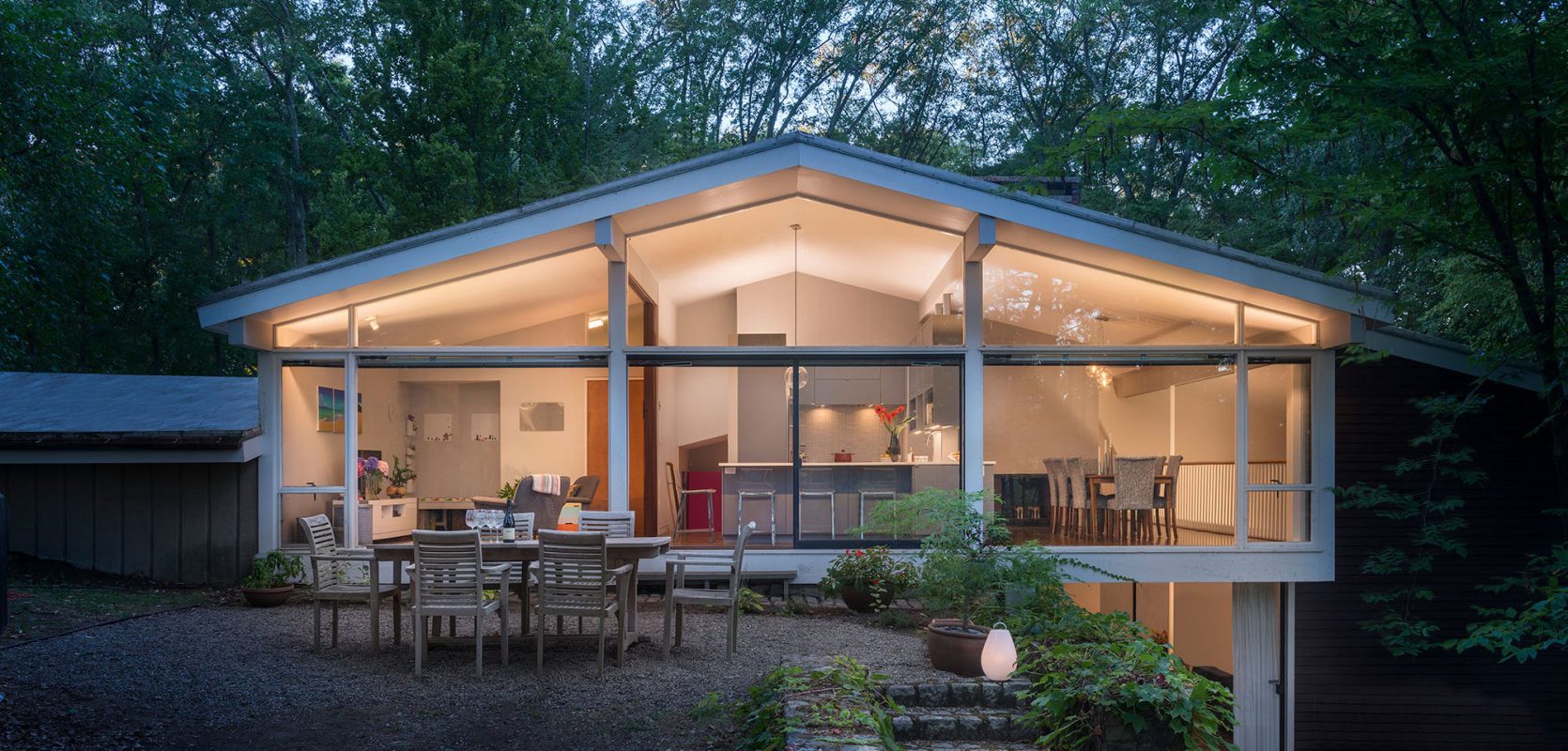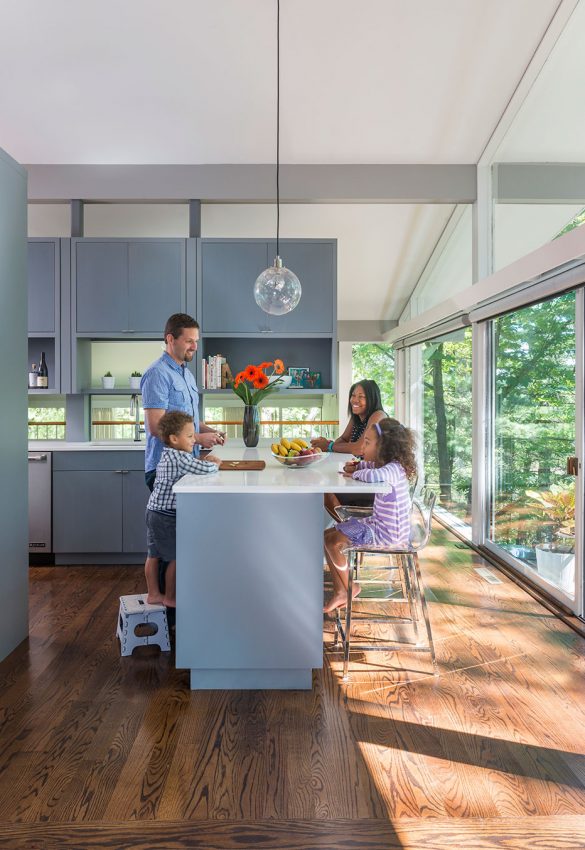 Mid-Century Remodel on Tabor Hill
This sensitively sited house was designed by Robert Coolidge, a renowned architect and grandson of President Calvin Coolidge. The house features a symmetrical gable roof and beautiful floor-to-ceiling glass facing due south, smartly oriented for passive solar heating. Situated on a steep lot, the house is primarily a single-story that steps down to a family room. This lower level opens to a New England exterior. Our goals for this project were to maintain the integrity of the original design while creating more modern spaces. Our design team worked to envision what Coolidge himself might have designed if he'd had access to modern materials and fixtures.

With the aim of creating a signature space that ties together the living, dining, and kitchen areas, we designed a variation on the 1950's "floating kitchen." In this inviting assembly, the kitchen is located away from exterior walls, which allows views from the floor-to-ceiling glass to remain uninterrupted by cabinetry.

We updated rooms throughout the house, installing modern features that pay homage to the fine, sleek lines of the original design. Finally, we opened the family room to a terrace featuring a fire pit. Since a hallmark of our design is the diminishment of the hard line between interior and exterior, we were especially pleased for the opportunity to update this classic work.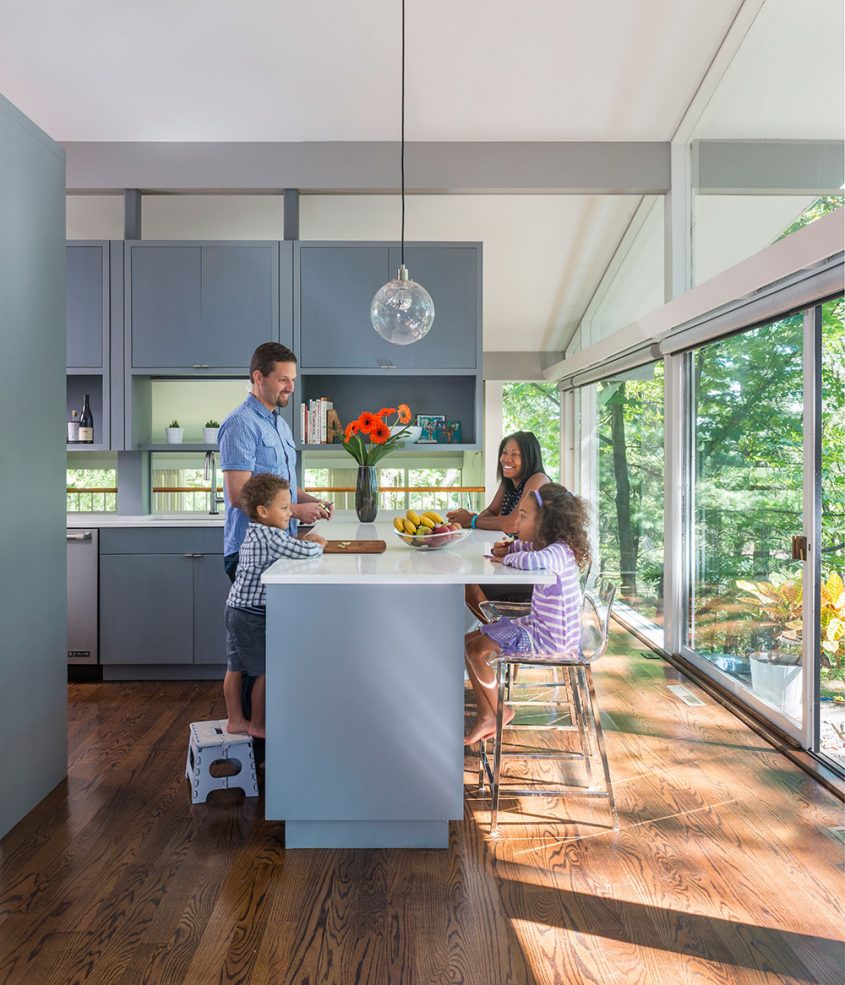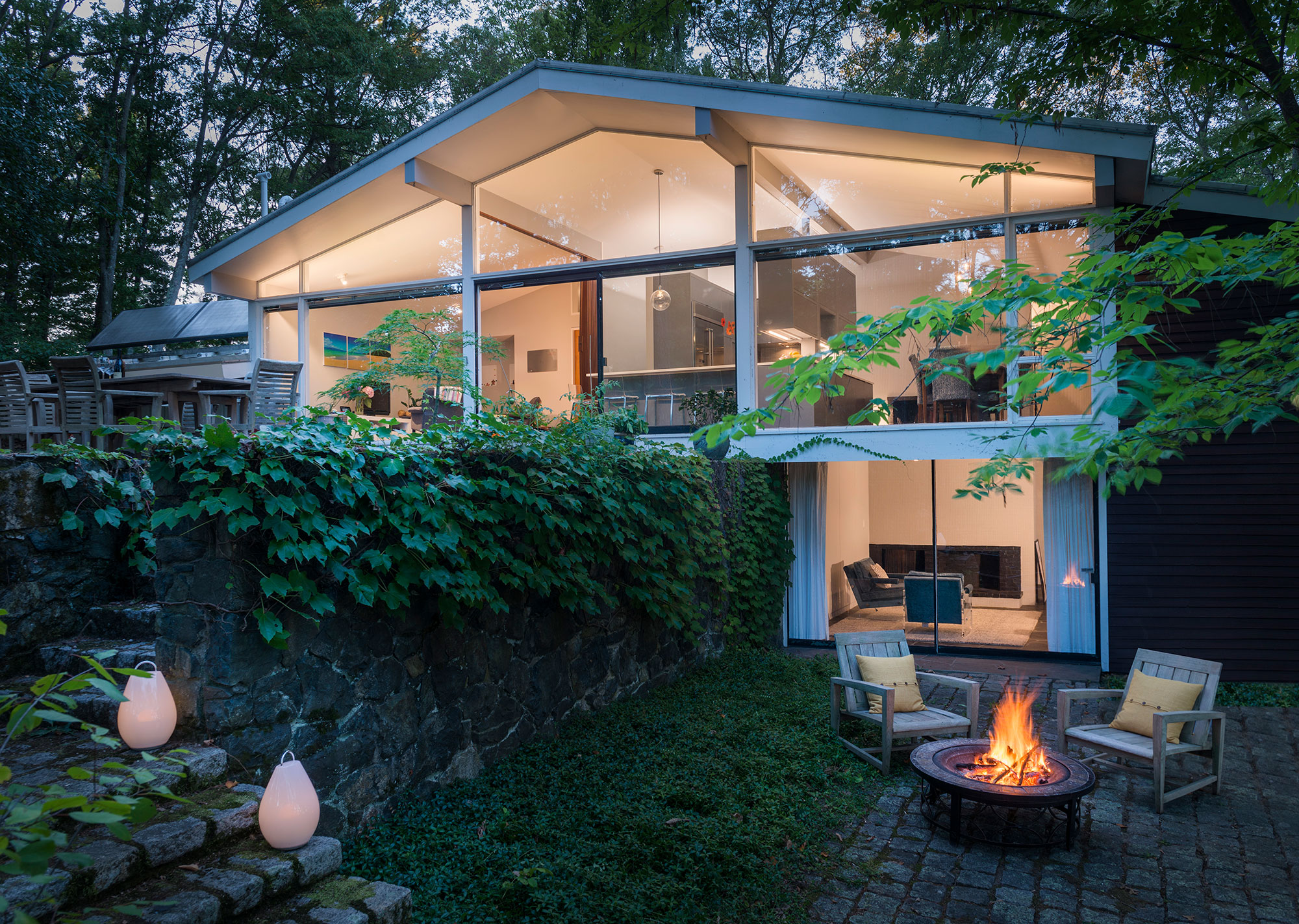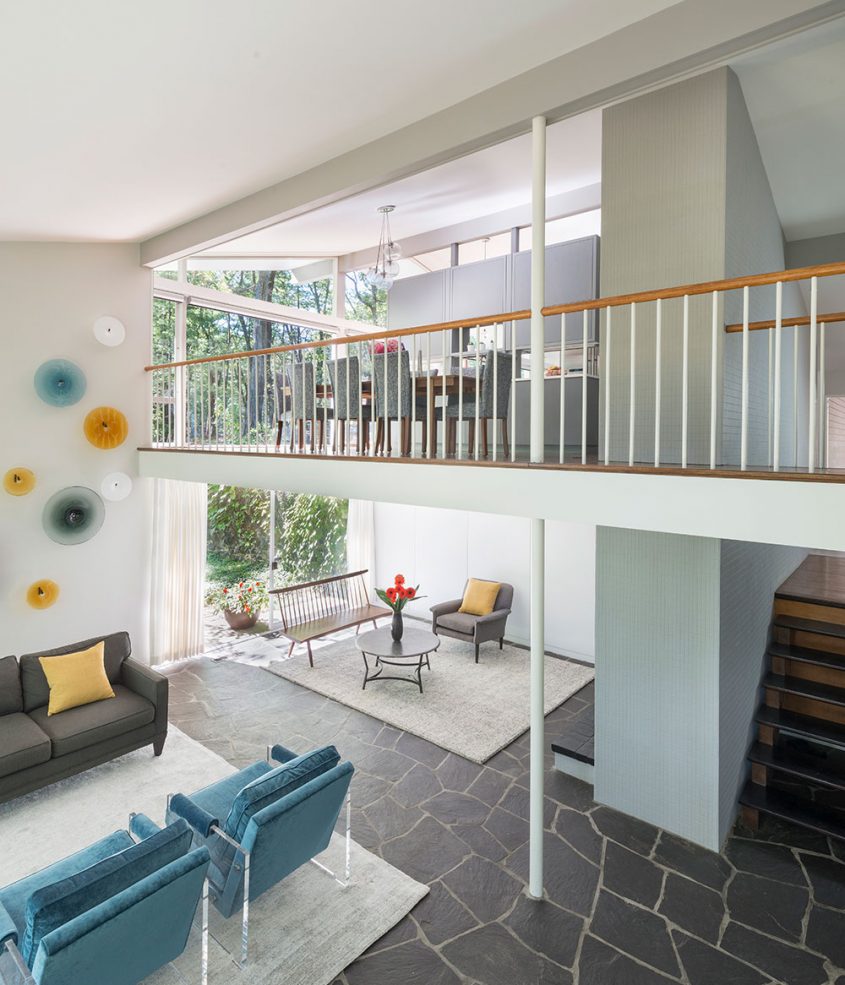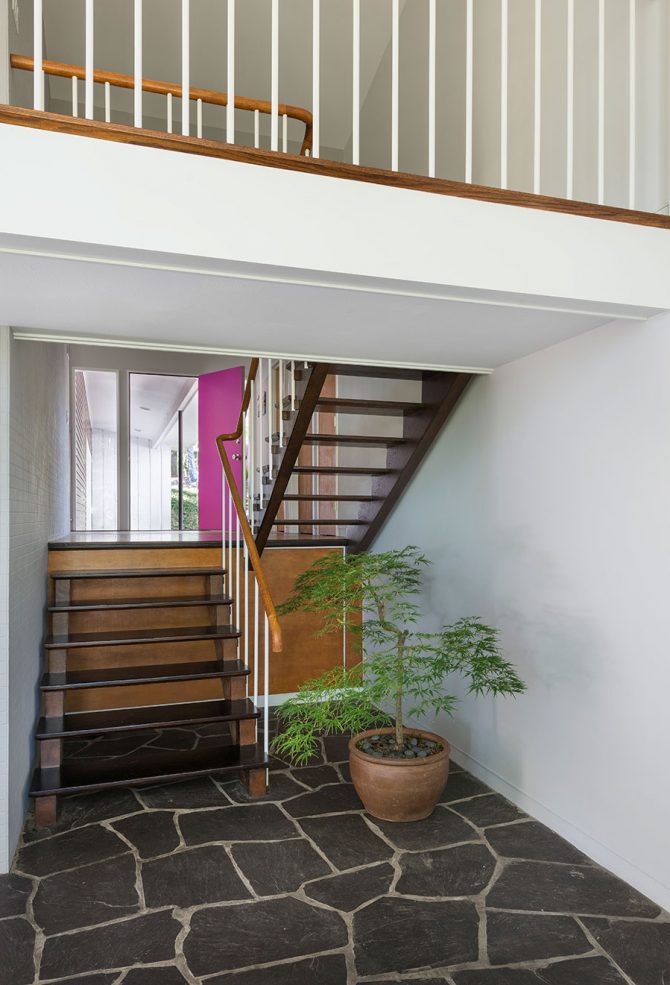 Colin's team helped us make smart decisions to maximize our budget and recommended beautiful space design options, getting finishes and measurements right down to the smallest detail. The team leveraged their experience to shift our plans from a much more expensive addition to a reconfiguration of existing space that fits perfectly with the overall flow of the home.

In addition to the design, Flavin Architects were able to recommend an exceptional builder saving us 2-3 months of project time. Based on their relationship and ongoing cooperation with the builder we received excellent value throughout the construction the project.

Most importantly, Flavin Architects demonstrated exceptional integrity and care throughout the process. We sincerely enjoyed working with Flavin Architects on this project and love the results.
Homeowner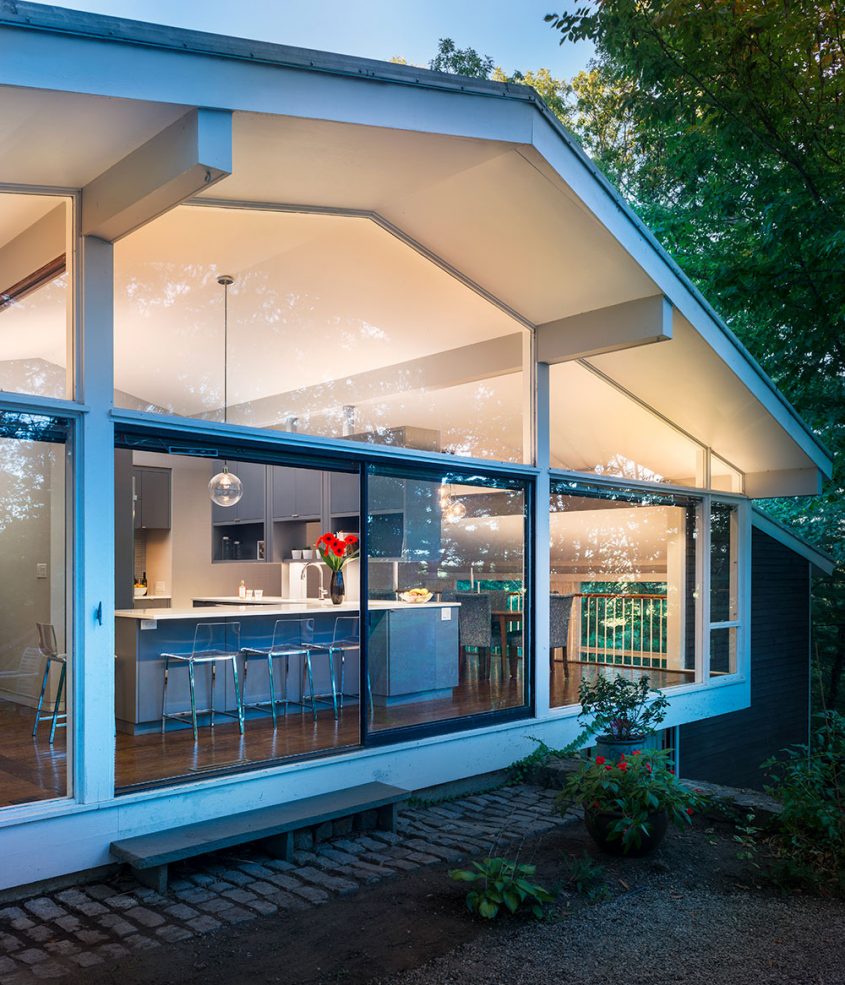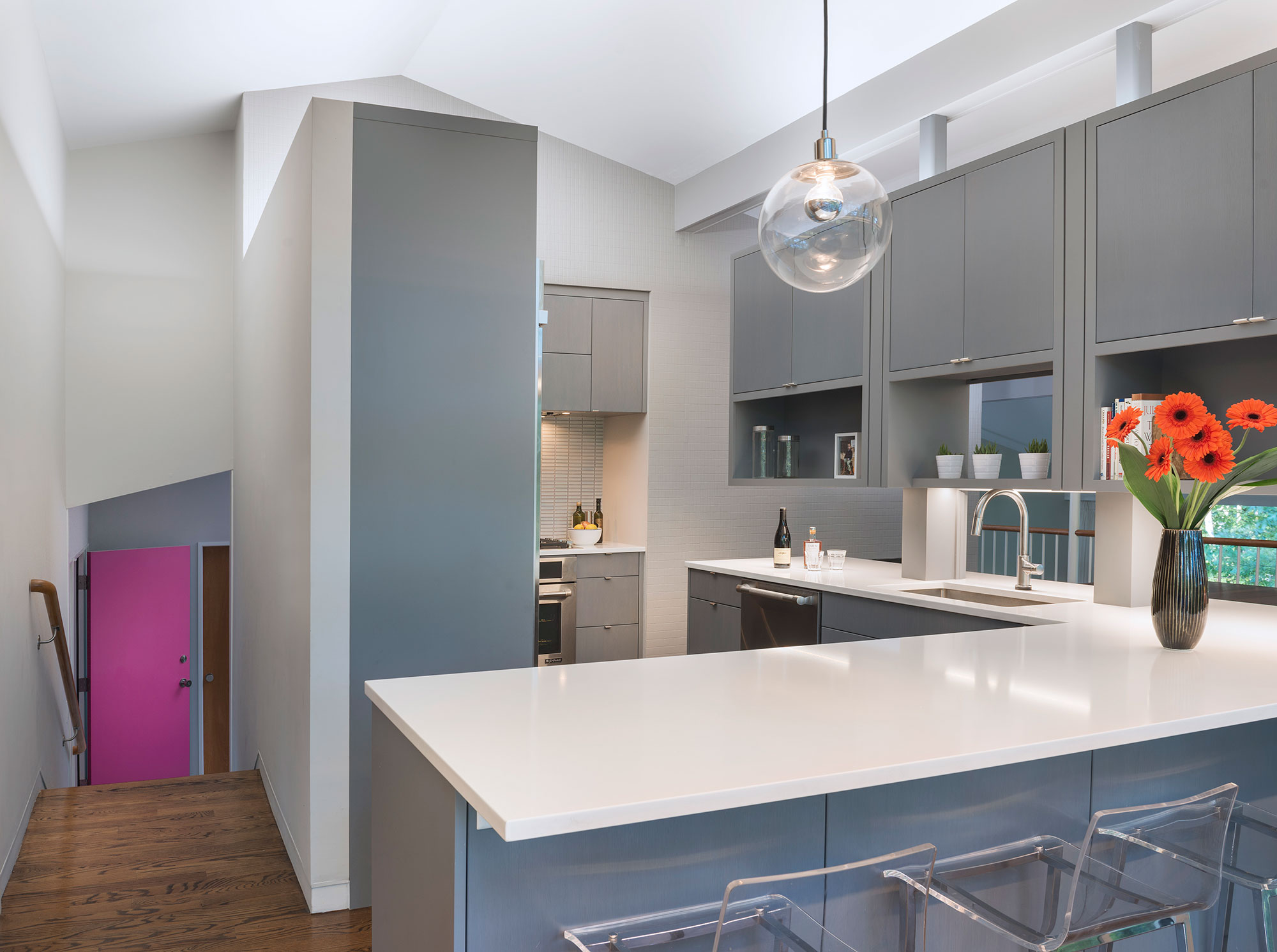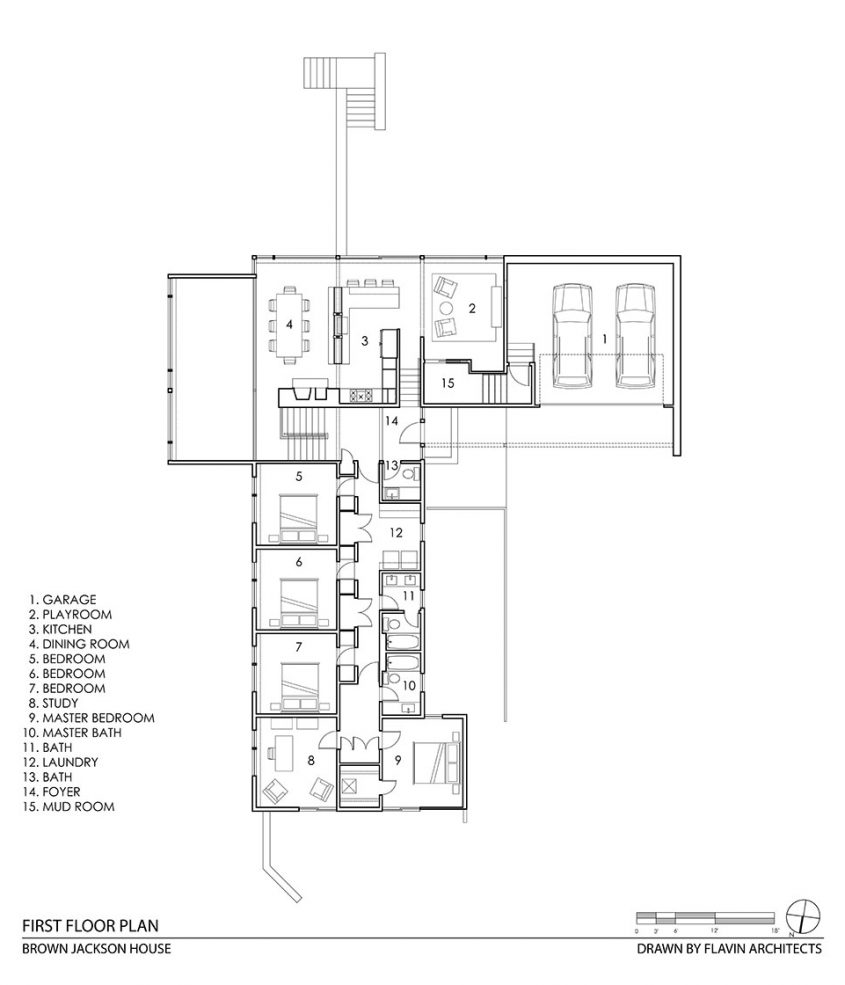 Credits
General Contractor
Perkins Custom Contracting
Structural Engineer
Siegel Associates
Millwork
Oak Tree Woodworking
Photographer
Nat Rea Photography
Publications
"From the Heart," Boston Globe Magazine, 2015