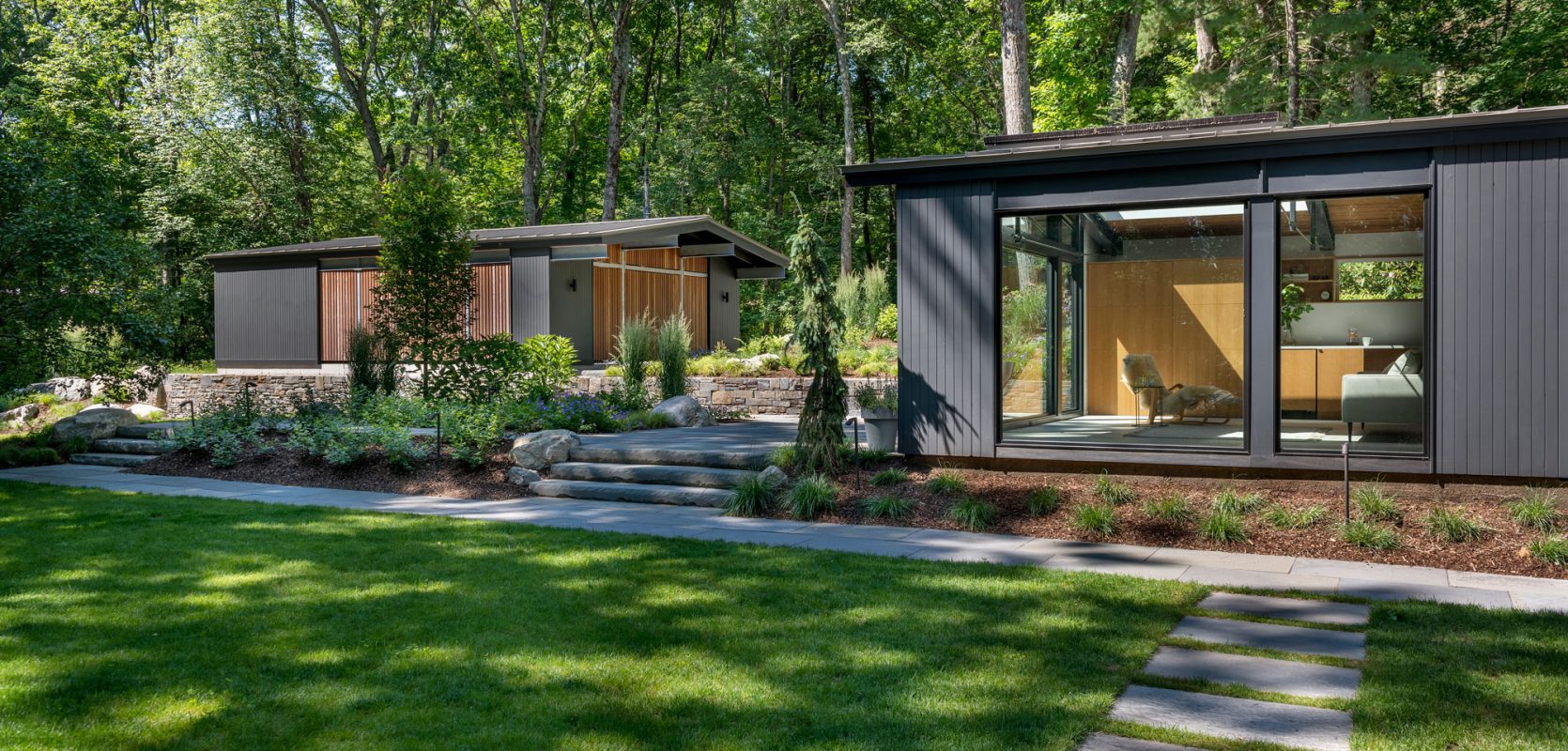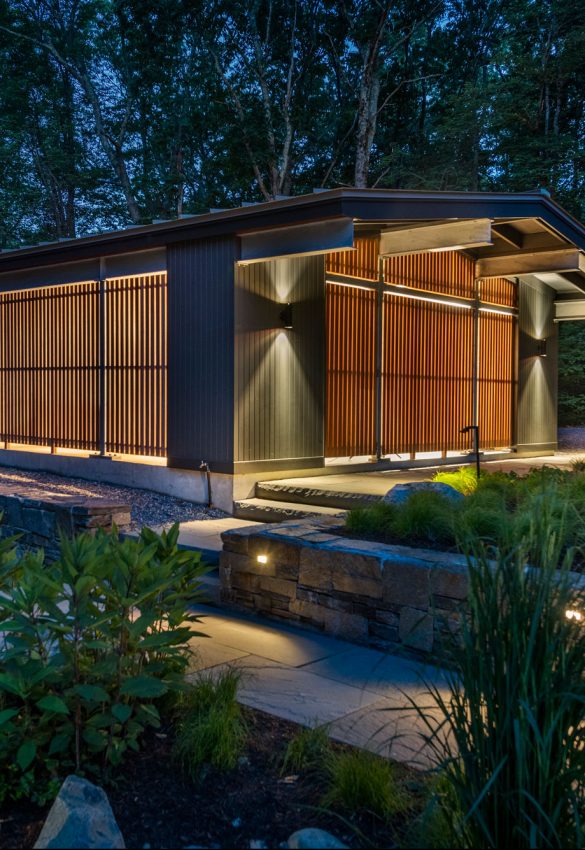 New Additions to Hoover + Hill
This project is a continuation of the renovation and updating work Flavin Architects had previously completed at the 1958 Wales house, designed by architects Henry Hoover and Walter Hill. Our clients, a young family, desired more space for guests, a home office, a yoga studio, and covered car parking. The challenge was to respect the architects' original vision and not interfere with the perfect cruciform plan of the house. To accomplish these goals, we converted the existing garage/workshop structure into a guest house, and then designed a new, separate carport/storage building.

The new carport building shares the low slope gable of the original Hoover structure. The post and beam structure characteristic of Hoover's design is updated through the use of galvanized steel posts and I-beams. The galvanized beams cantilever to support a sheltered walkway, which leads from parking to a guest house terrace, defined in relationship to the three structures surrounding it. The terrace is paved in slate with a central rain garden. Wood lattice clads the carport, providing good ventilation and letting the building glow like a lantern at night. Our guest house renovation celebrates the unique structural timber ceiling of the original garage. We replaced opaque plywood trusses with a slender cable truss engineered by Webb Structural Services. This cable truss allows for a view of the timber ceiling. A wall of glass facing the courtyard replaced the original garage door. A murphy bed in the rear room enables quick conversion from guest quarters to weight room.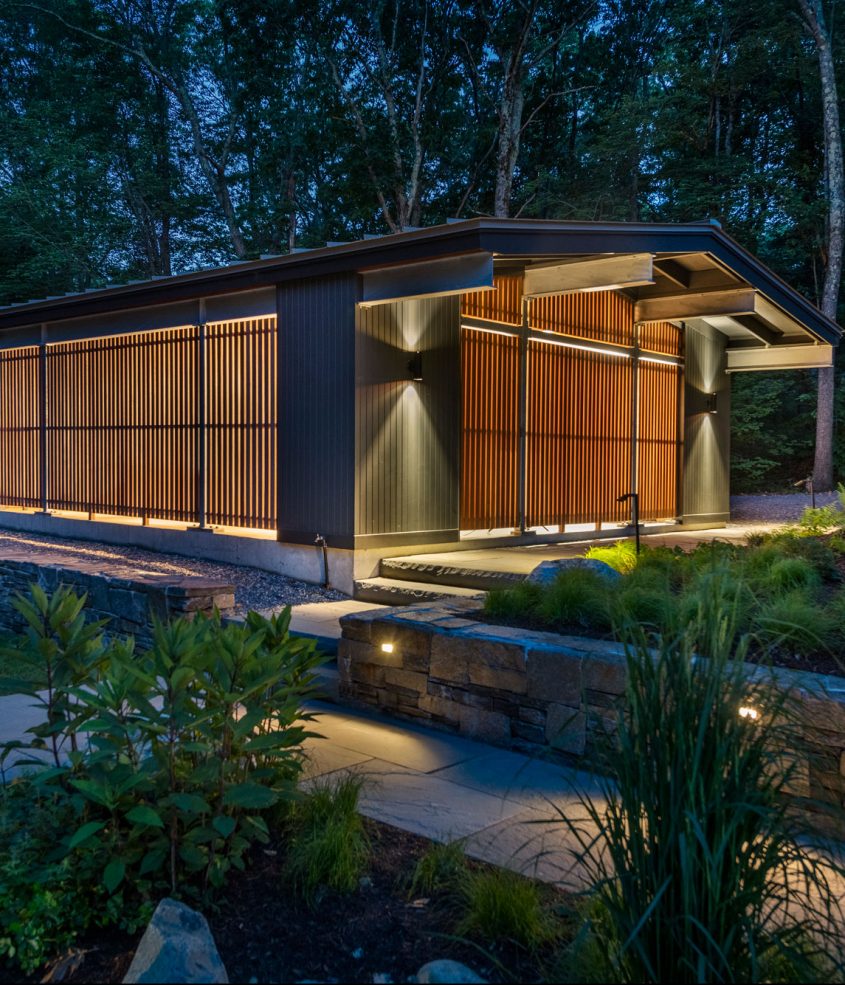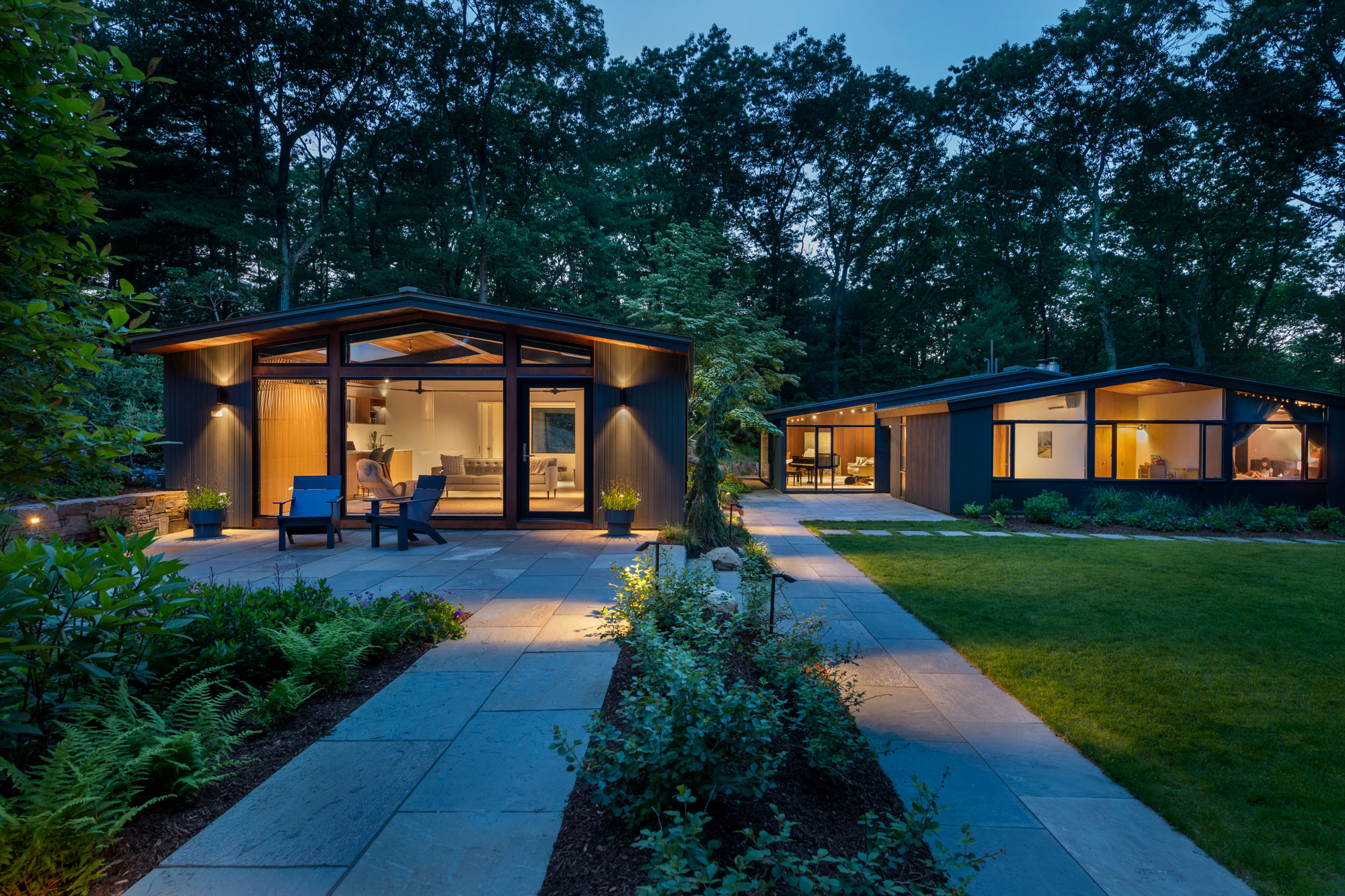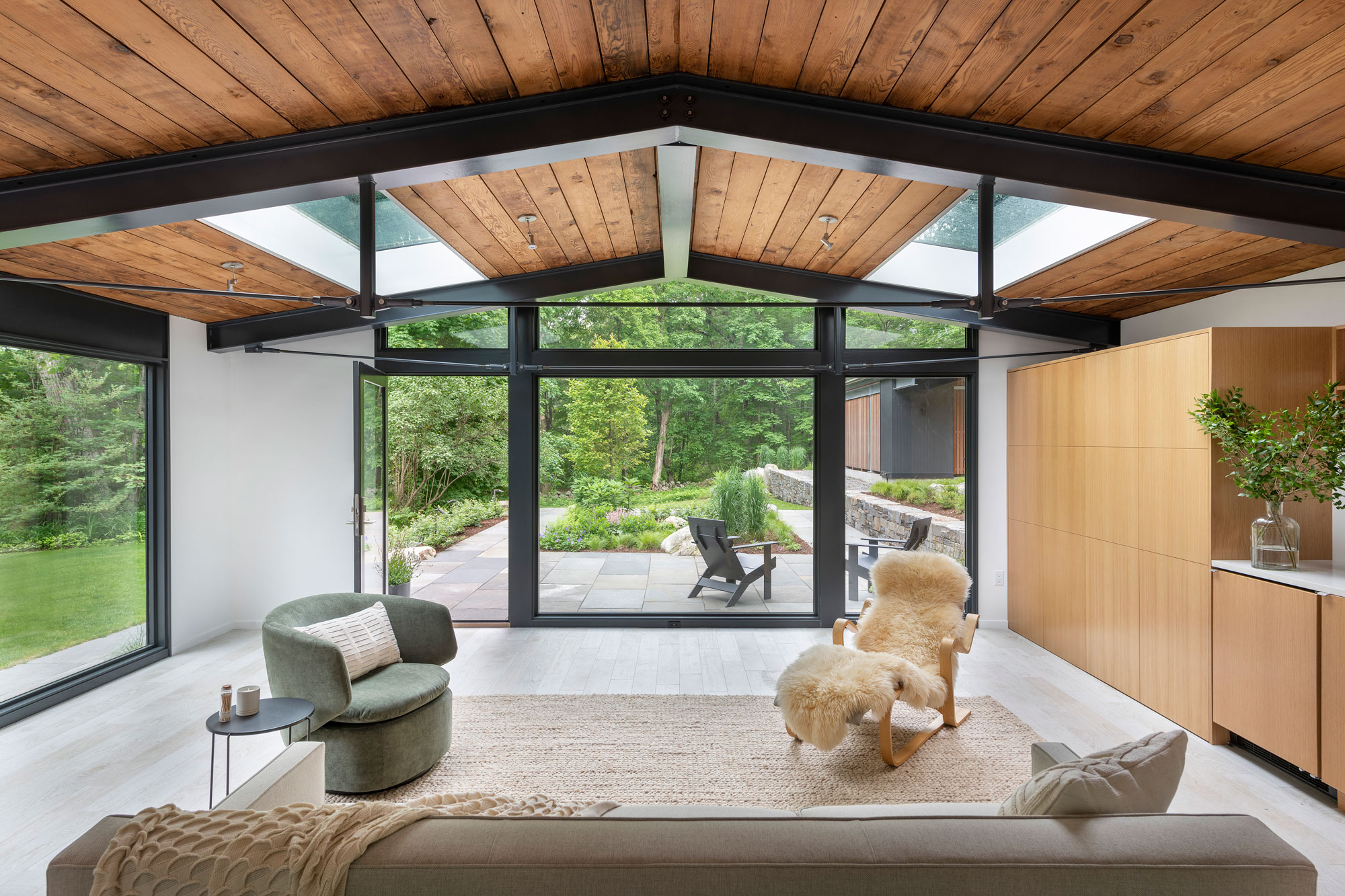 The yoga studio and carport were an attempt to create spaces in the woods that inspired and offered natural reflection of thoughts and emotions through the change of the seasons. The yoga studio, originally a garage nearing the end of its life, was reimagined by Flavin with 270 degree views of the woods with prime viewing for the approach of the New England weather changes. The carport, an open-air structure offered a direct openness to the woods and the elements. All together, we aspire to hold the respect of Hoover's genius in building a lifestyle immersed in the woods of Lincoln, MA.

I start each day with yoga and meditation in the yoga studio. The morning begins with a quick walk outside from the main house to the studio, where I witness the daily changes in New England weather, from a dark, cold, snowy winter morning, to a hot, humid, summer sunrise with birds chirping. It is a wonderful feeling to practice yoga, holding my practices constant, and observing the change of seasons around us in the woods.
Client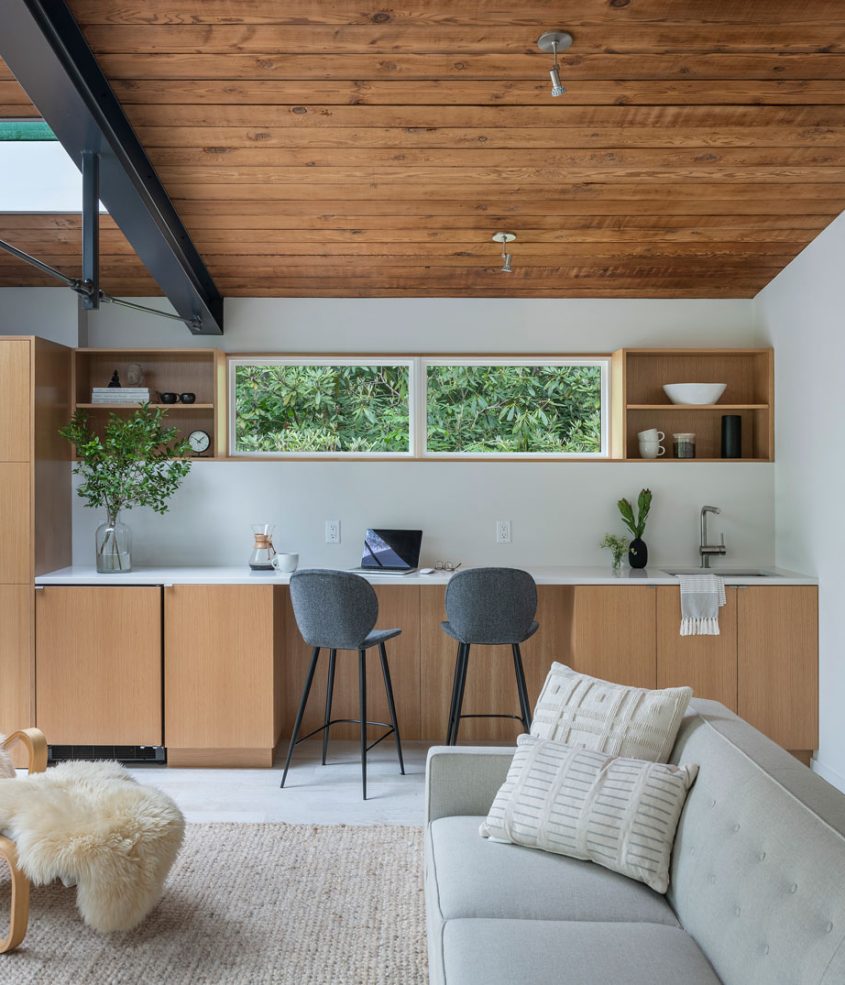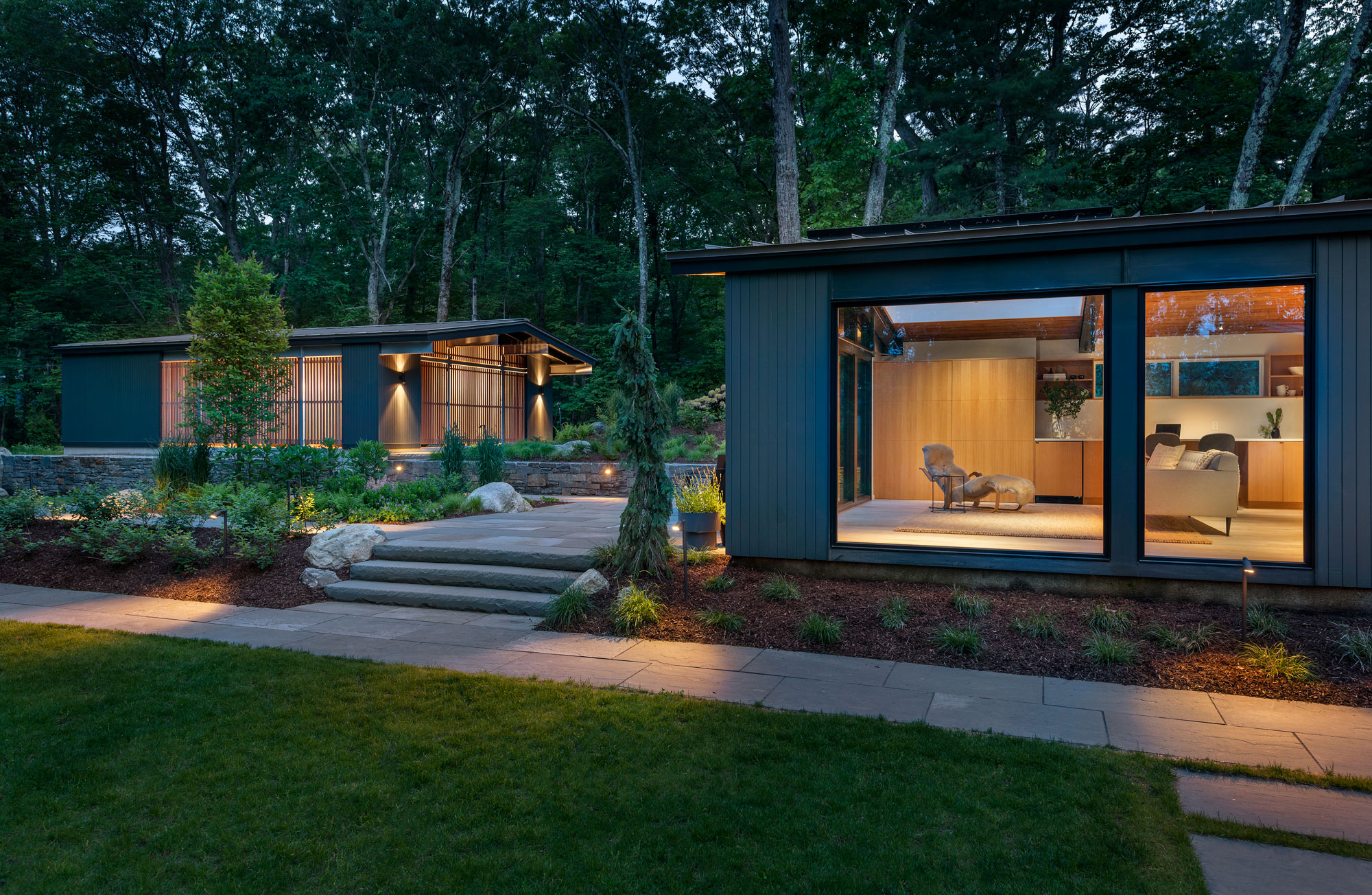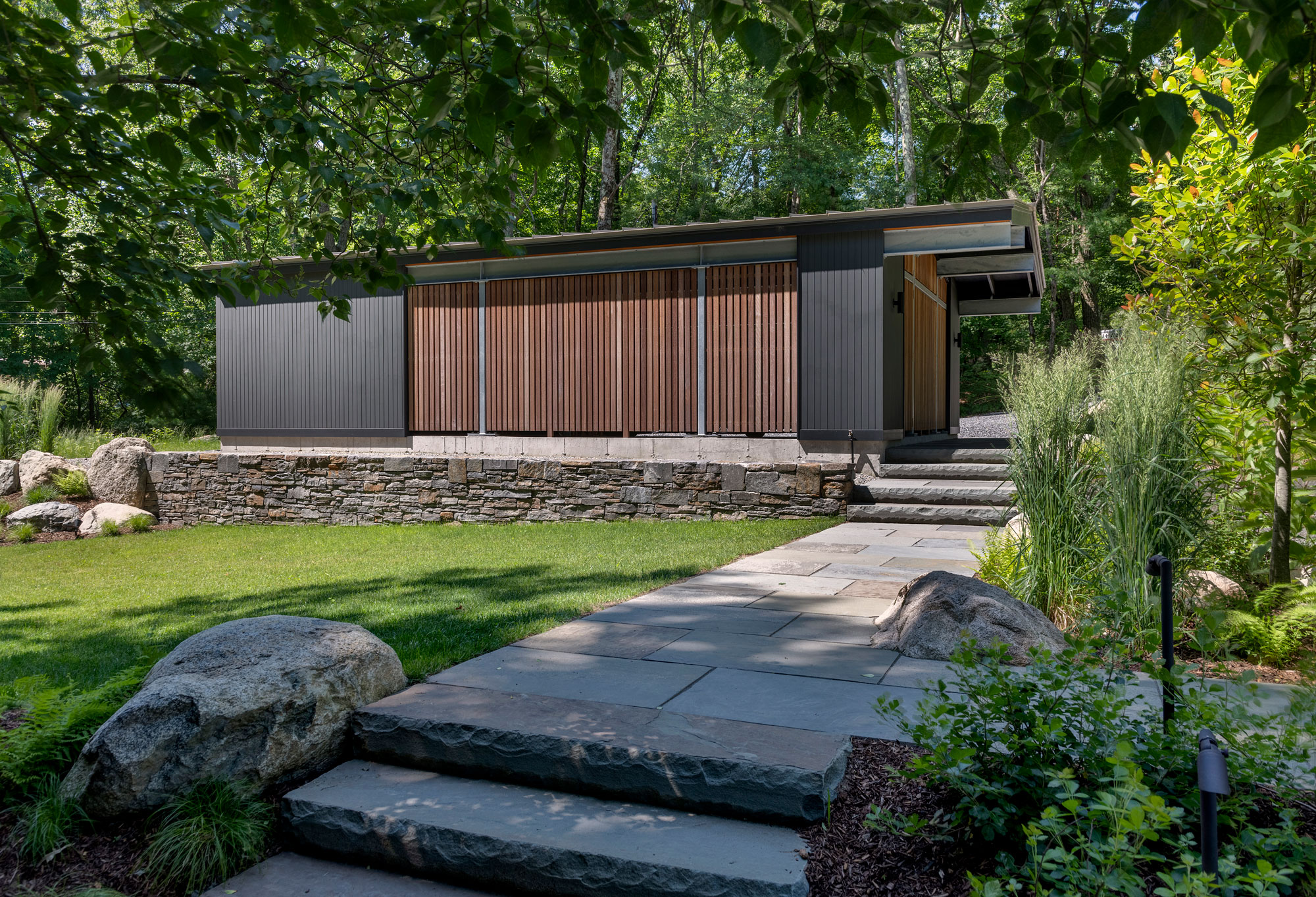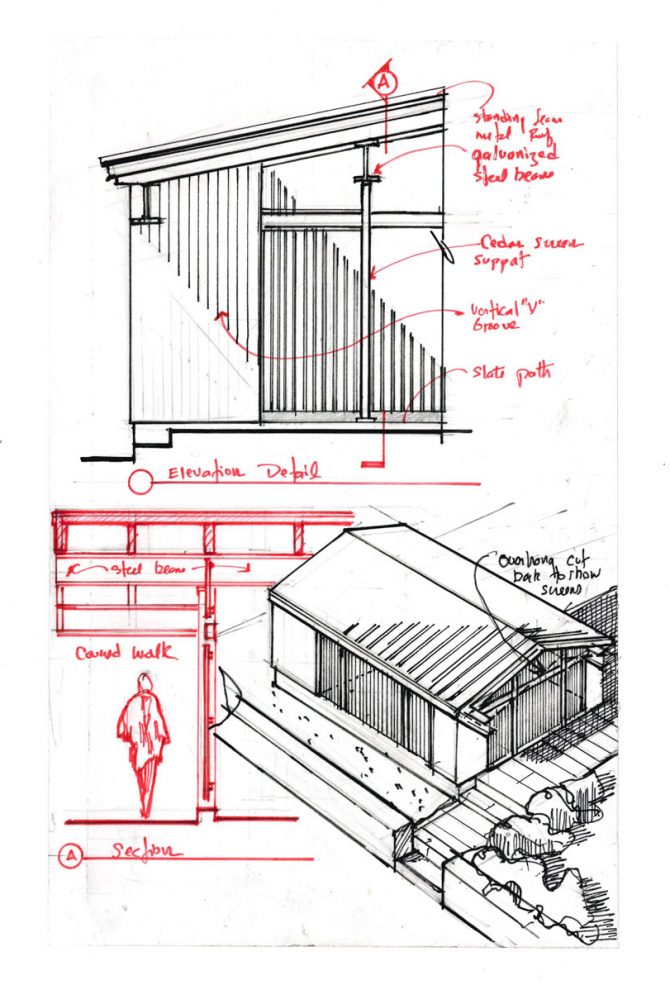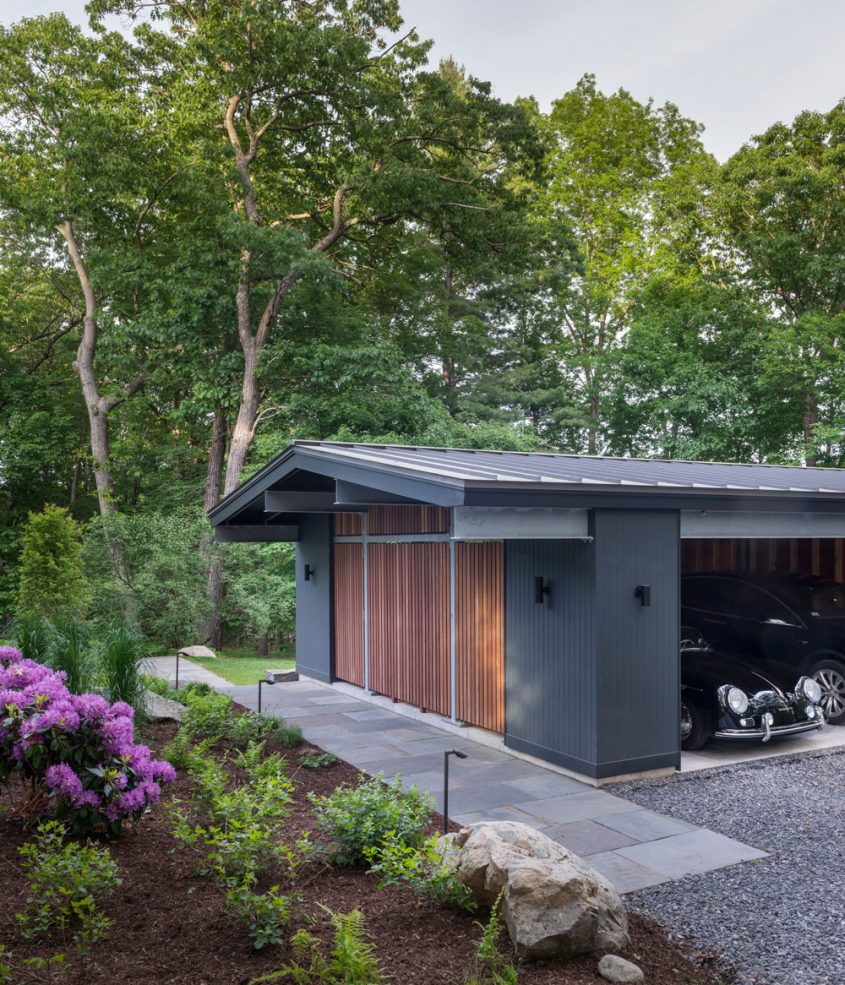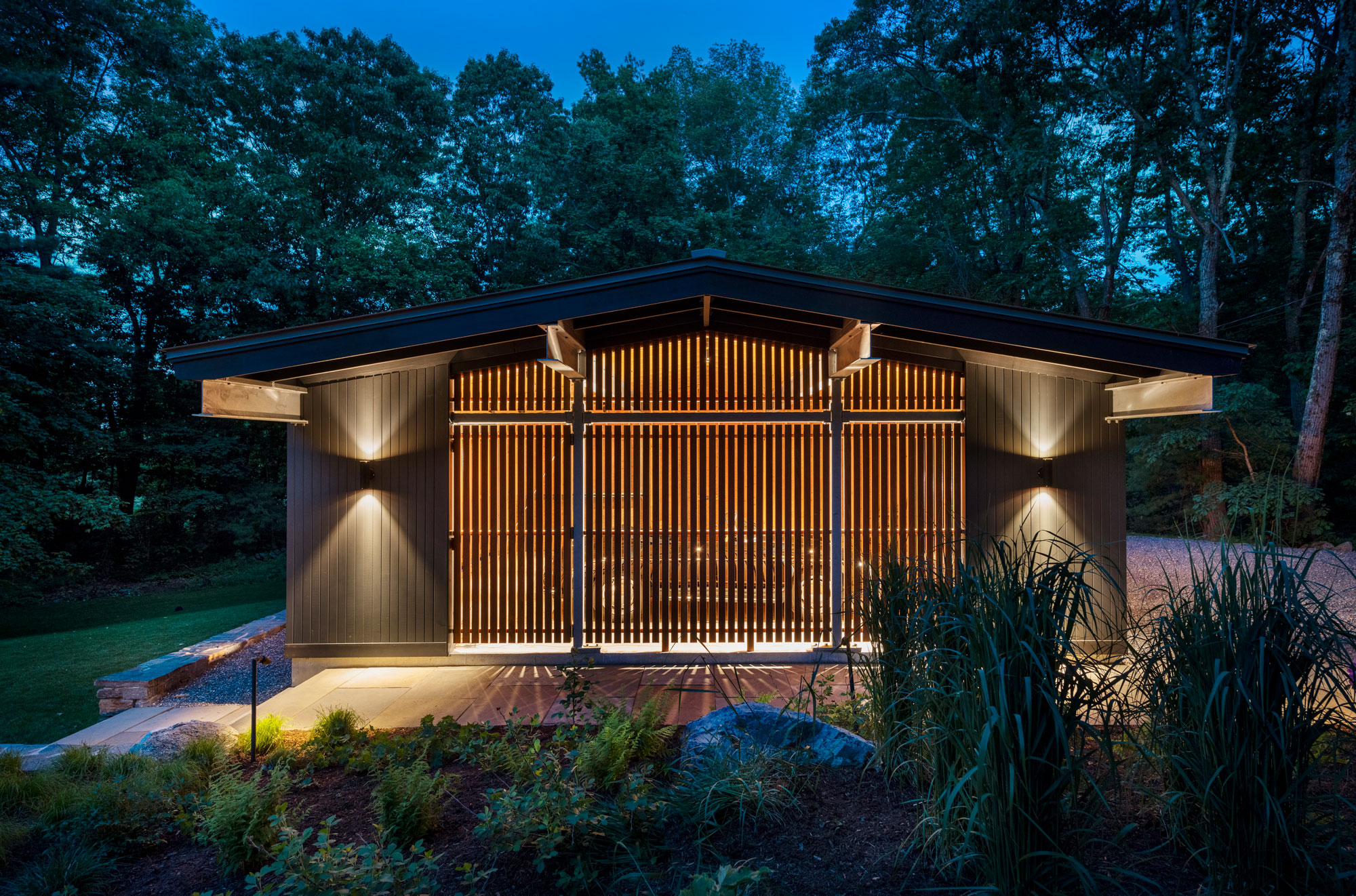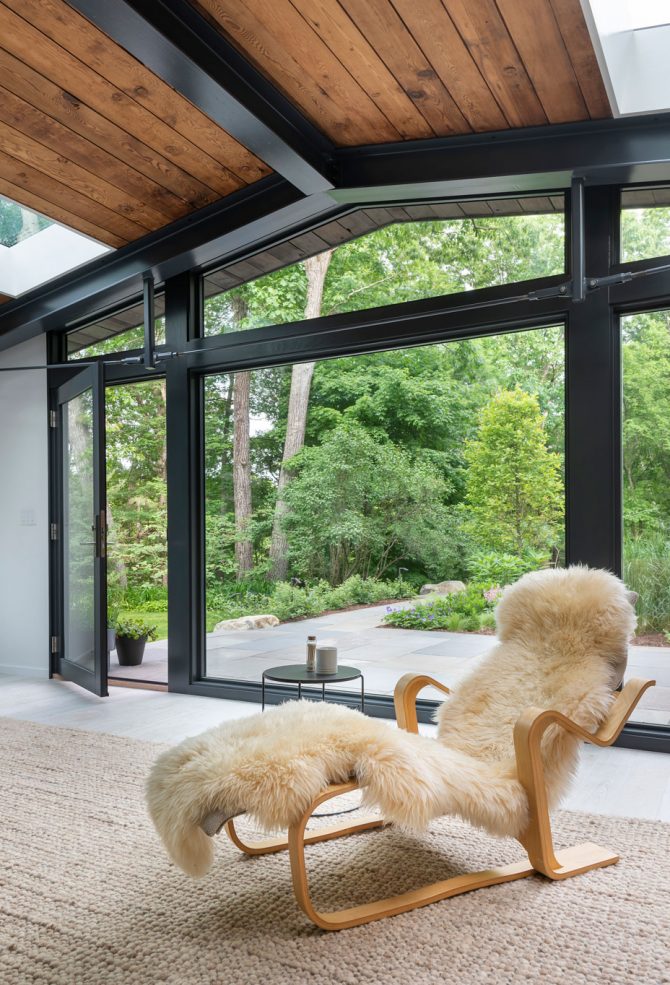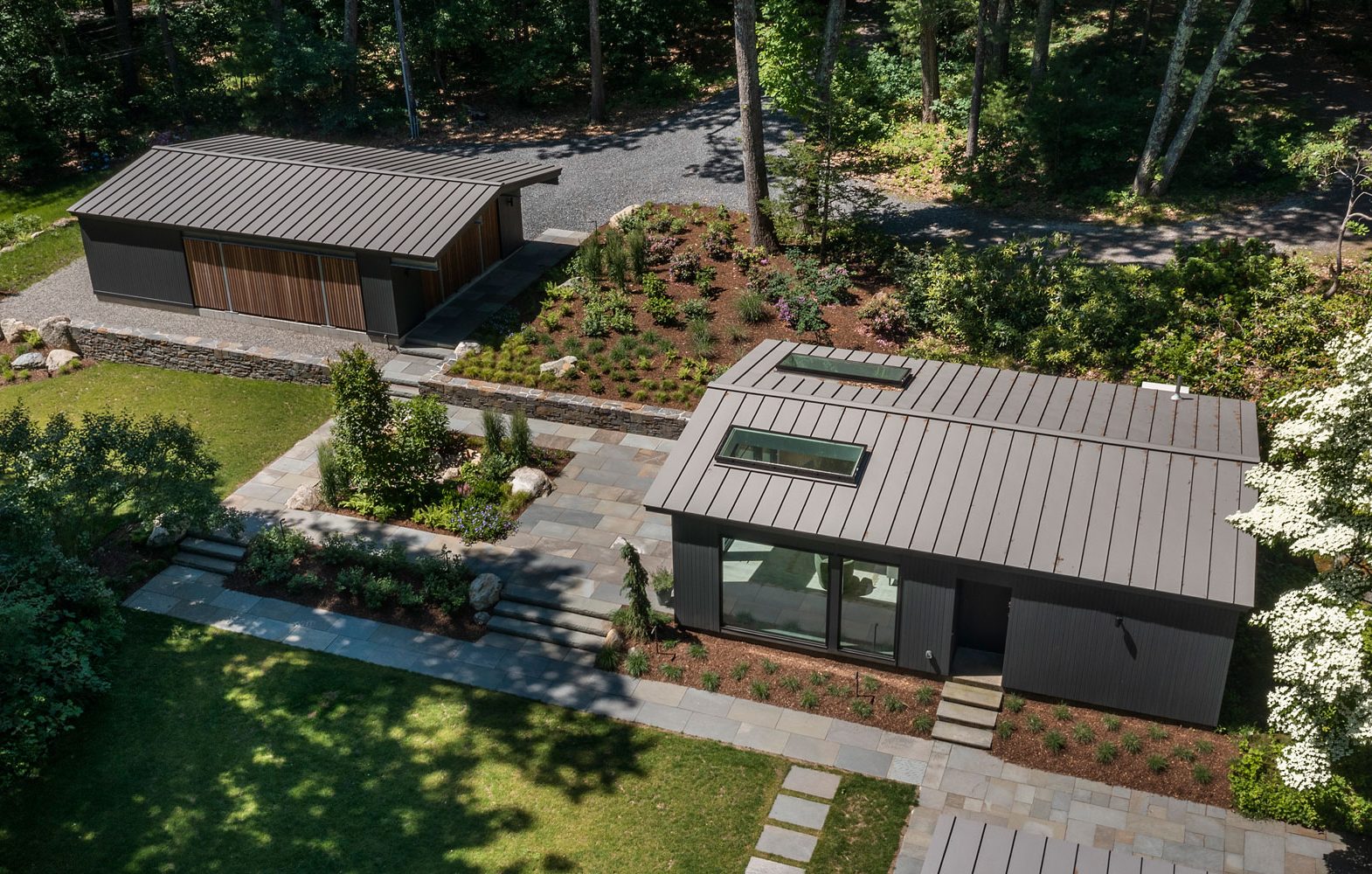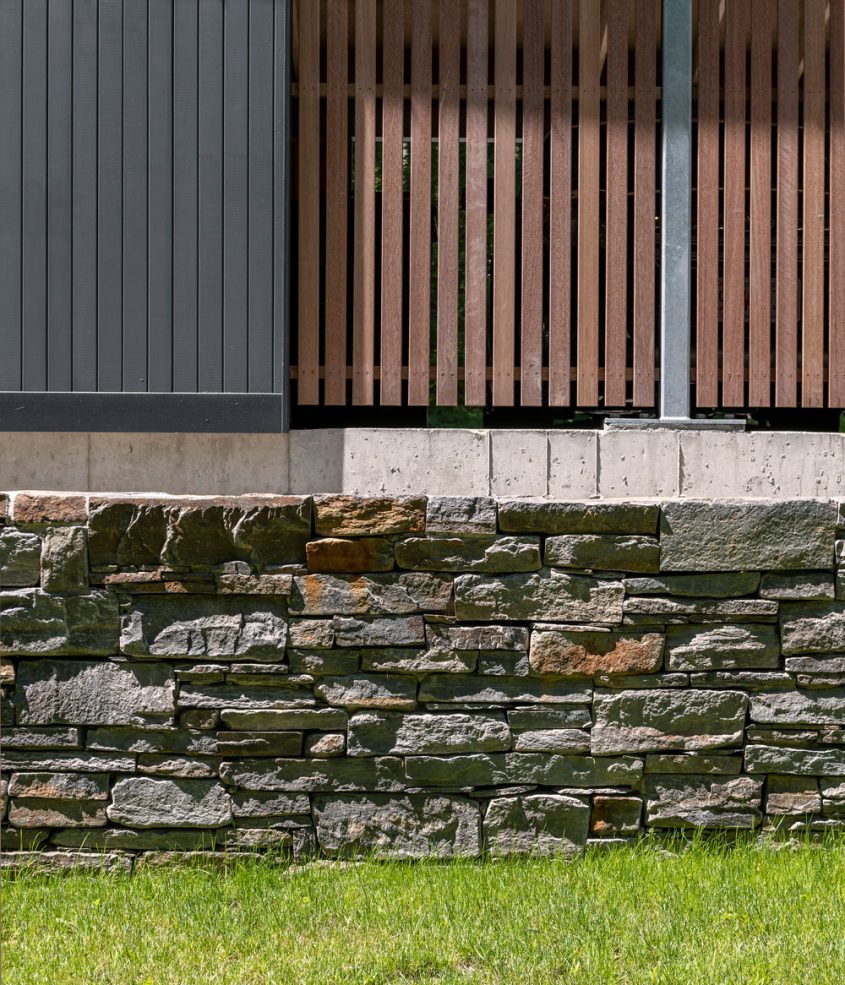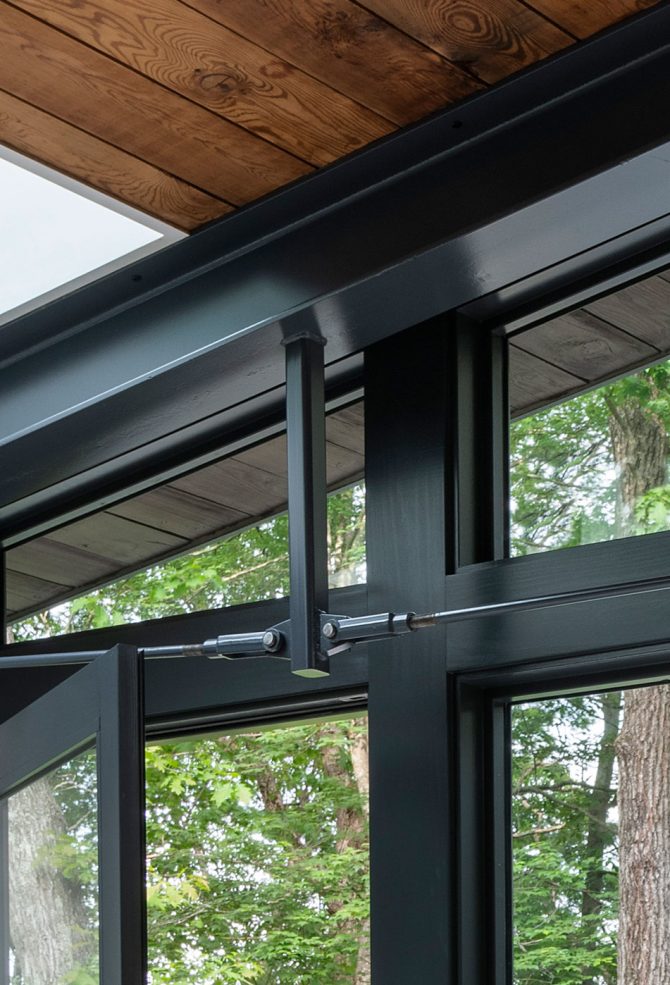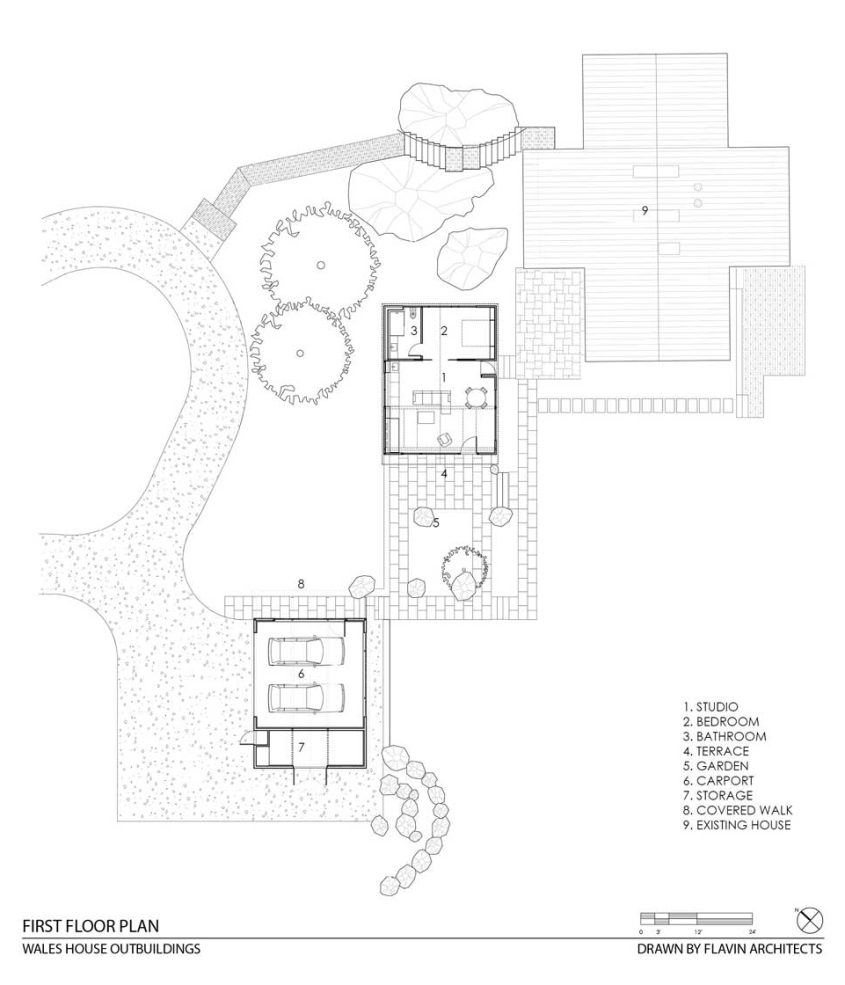 Credits
General Contractor
Perkins Custom Contracting
Landscape Design + Construction
Lynch Landscape & Tree Service
Structural Engineer
Webb Structural Services
Surveyor
Sullivan, Connor & Associates
Awards
Modernism Award, FoMA Lincoln, 2020
Photographer
Nat Rea Photography
Awards + Publications
Gold Prism Award, BRAGB, 2021

Modernism Award, FoMA Lincoln, 2020