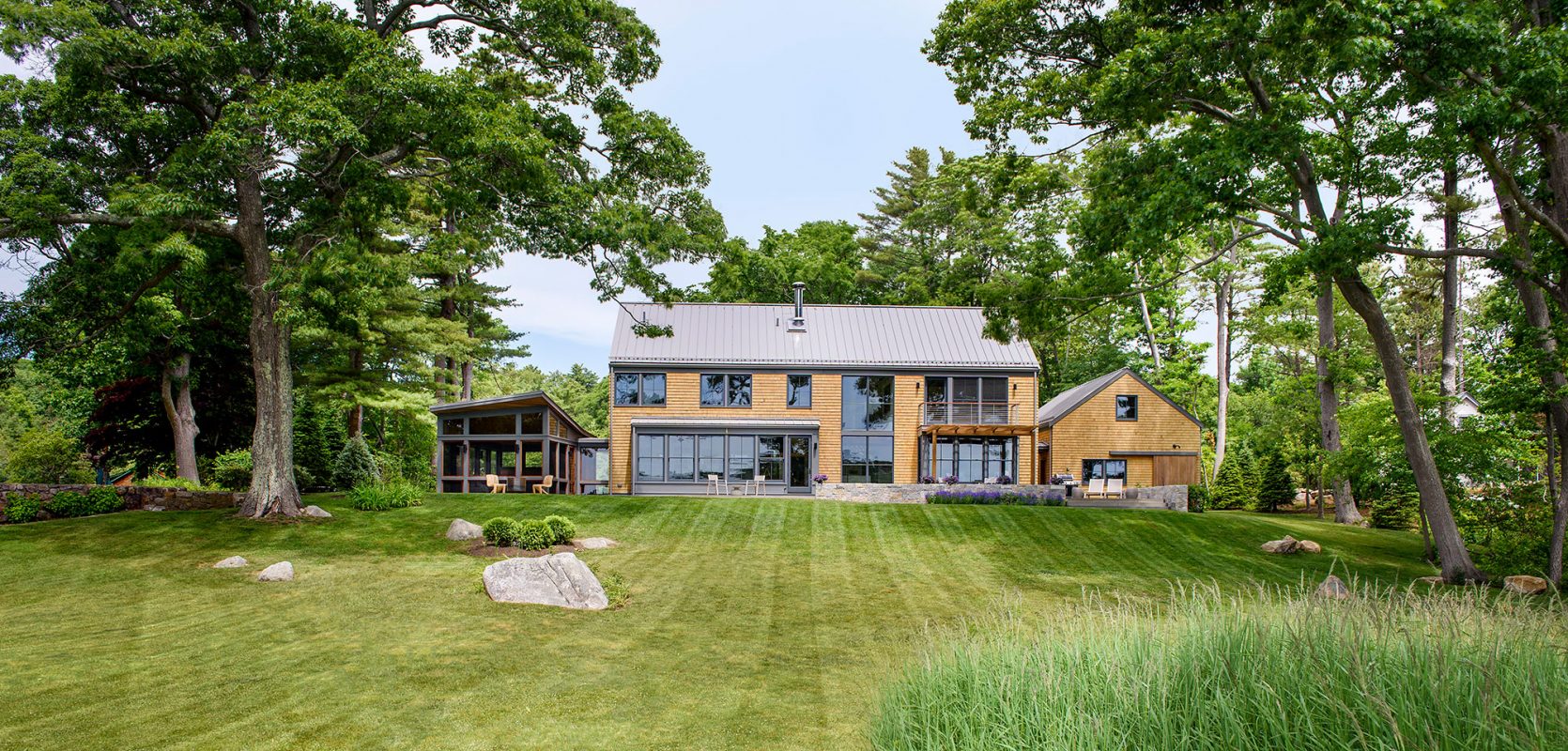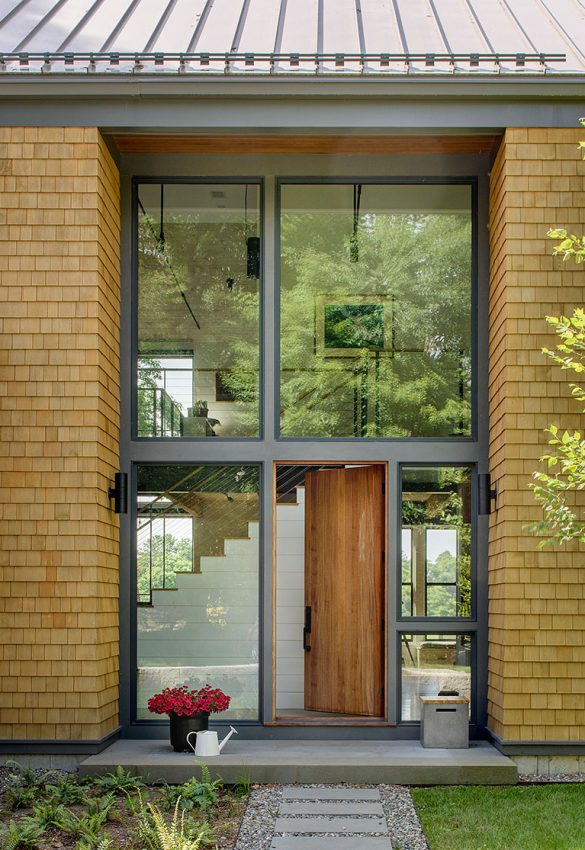 Coastal Modern Farmhouse
Flavin Architects designed a structure that inherits its silhouette from the New England farmhouse and orients itself to adjacent wetlands. The elegance of its shape is an effect of an austere geometry. The cedar-shingle cladding underneath the lines of the metal roof reinforces this sense of confident understatement. A screened porch looks over a gentle down-slope and a stretch of verdant wetlands into Kettle Cove.

The interior extends the sense of local inheritance, with a cadence of heavy timber beams that cross a tongue-and-groove ceiling to meet exposed steel beams. This set-up echoes the simple framing of local colonial homes. A wood-burning fireplace also evokes this history, and with its mantle of reclaimed railroad ties and the raw-edged monolithic hearth, creates a sense of organic relation to the surrounding landscape.

The interior symmetry of our Kettle Cove Farmhouse is illuminated by a generous sweep of windows that face east toward the rising sun. Flavin Architects has created a sense of flow from the interior to the exterior of the house.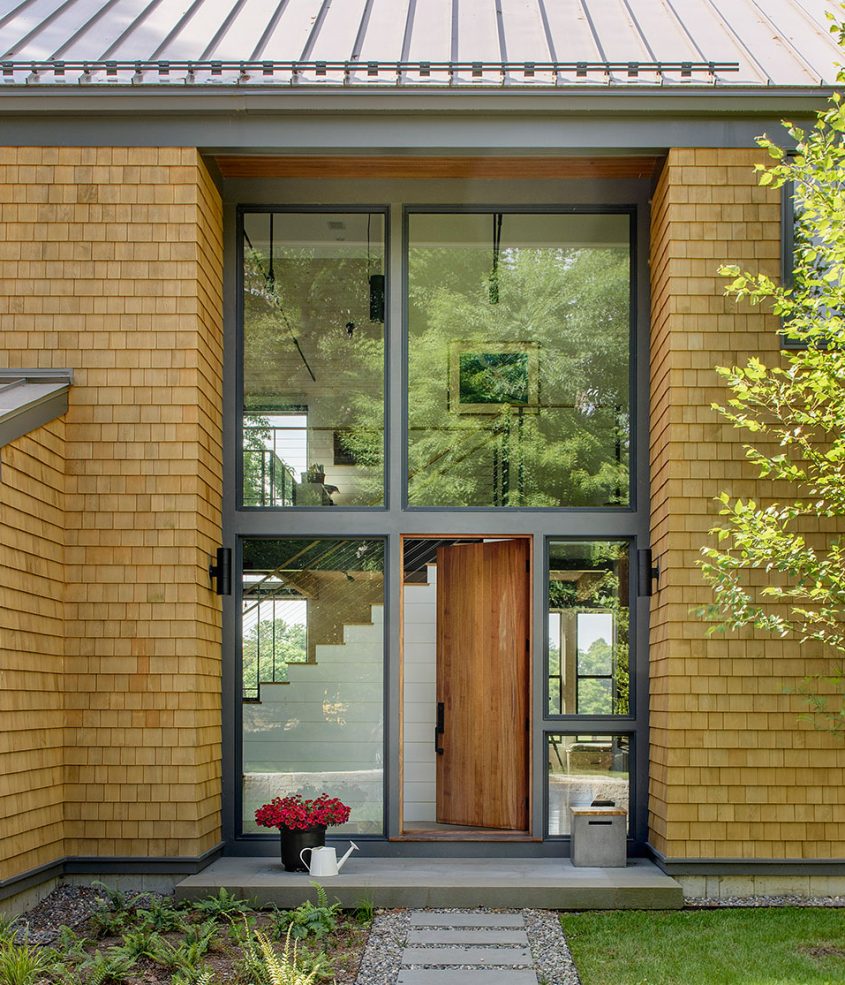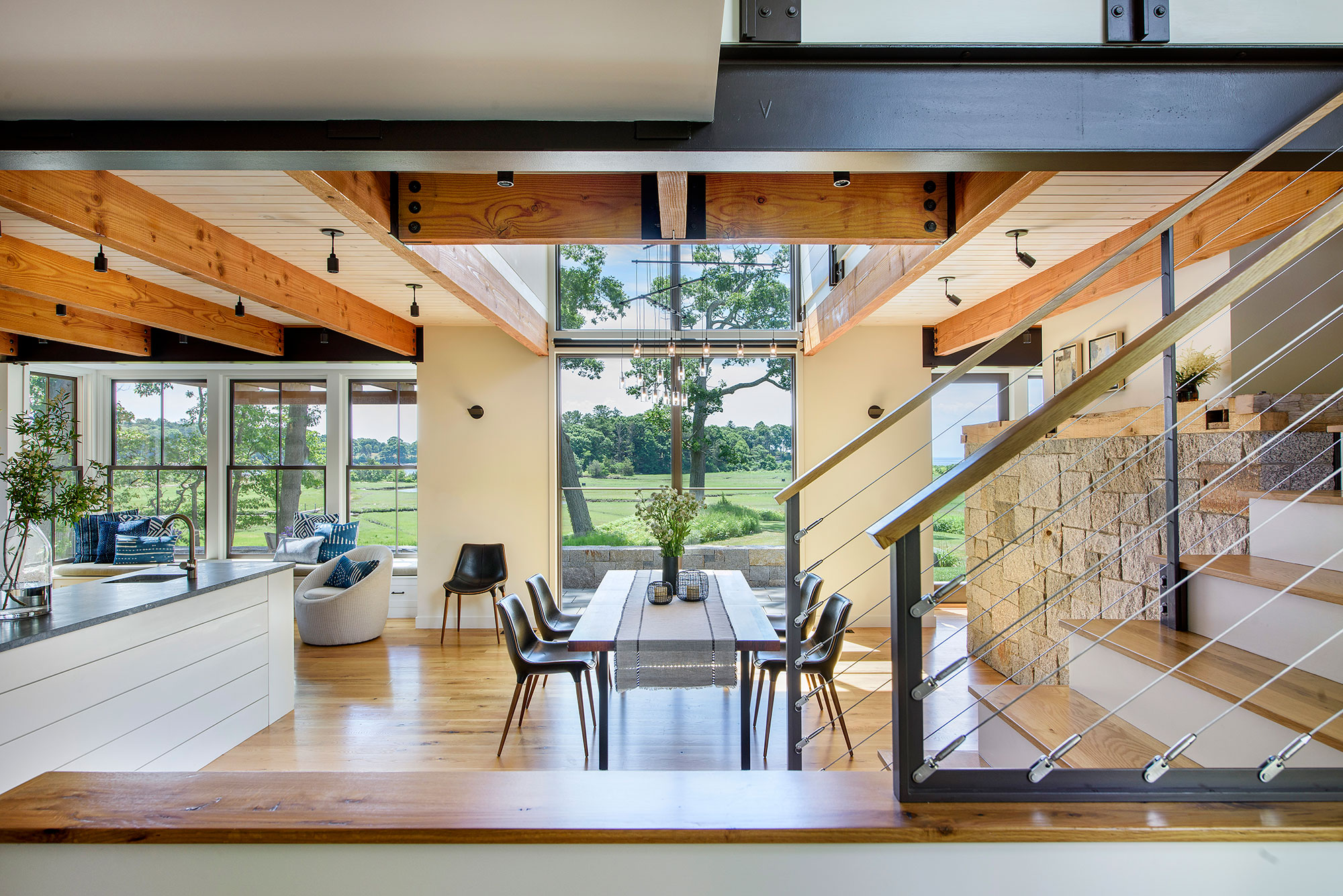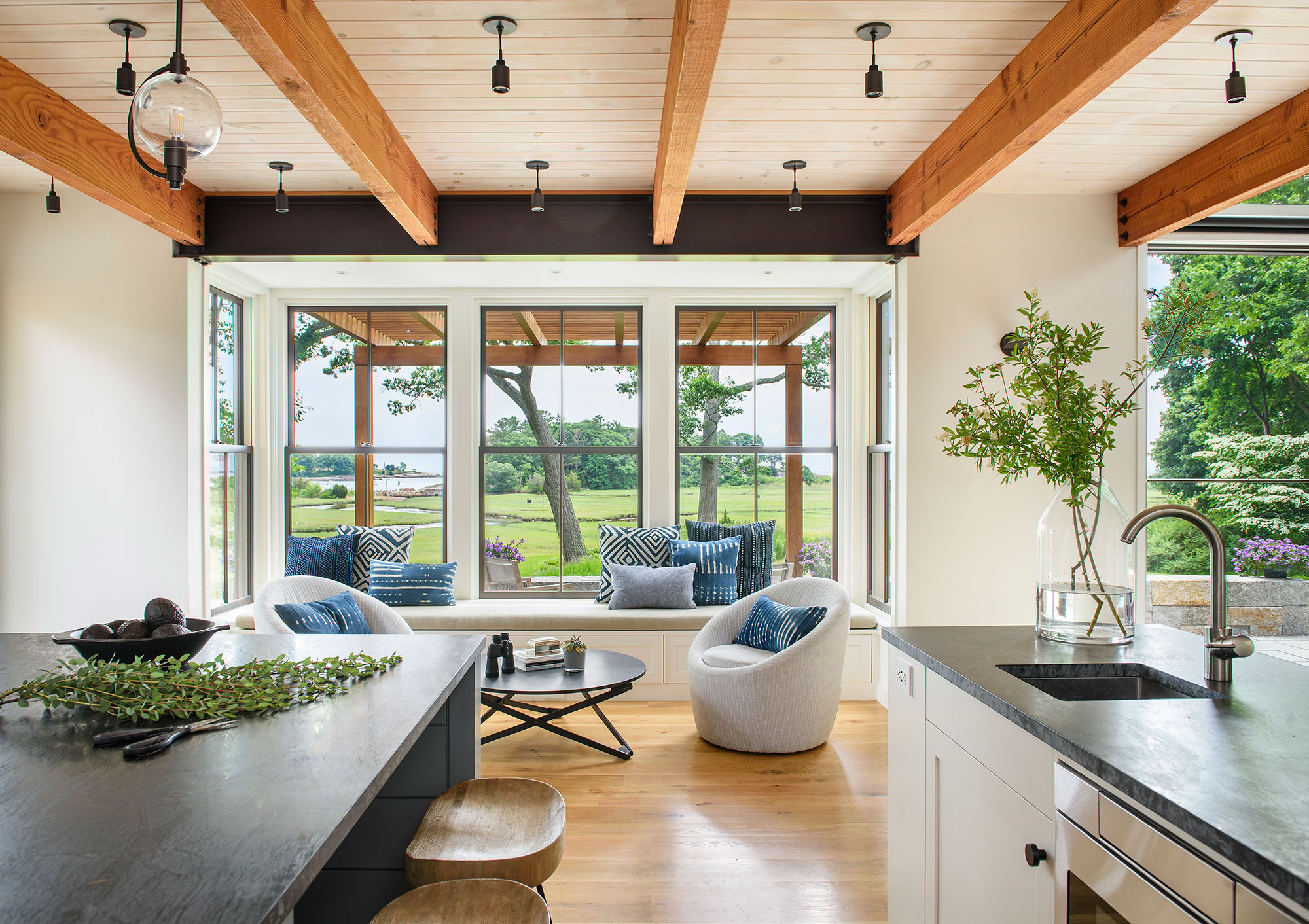 The similarity between Lane's vista painted in 1847 and the glorious view of a cove captured from the house is uncanny.
For both the artist of yore and the architects of this modern farmhouse-style design, Colin Flavin and Howard Raley, embracing nature is an unequivocal part of the equation. "The house is really subservient to the landscape, it doesn't dominate your view," observes Flavin, the firm's founding principal.
"Natural Instinct,"
Northshore Home Magazine
, 2020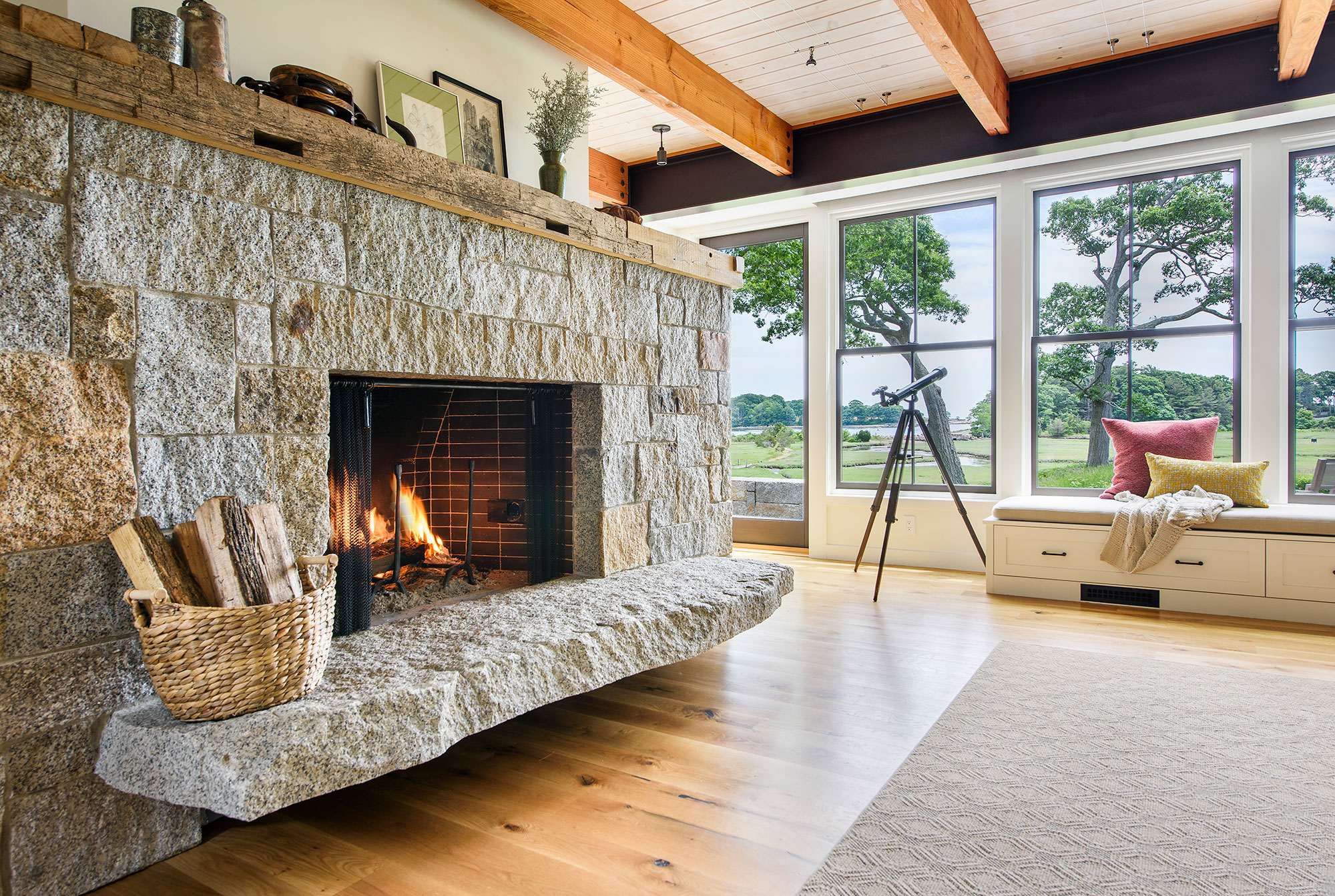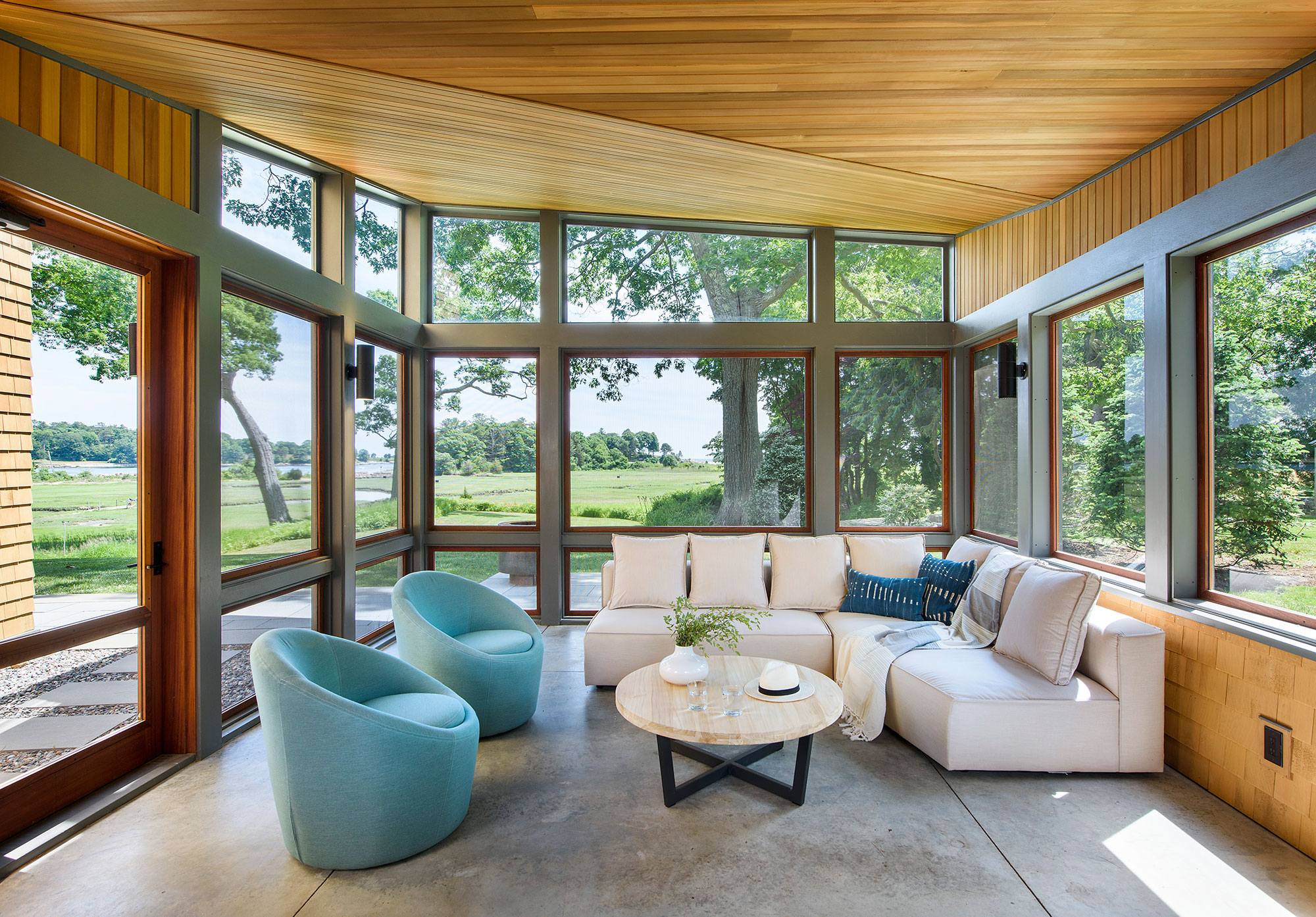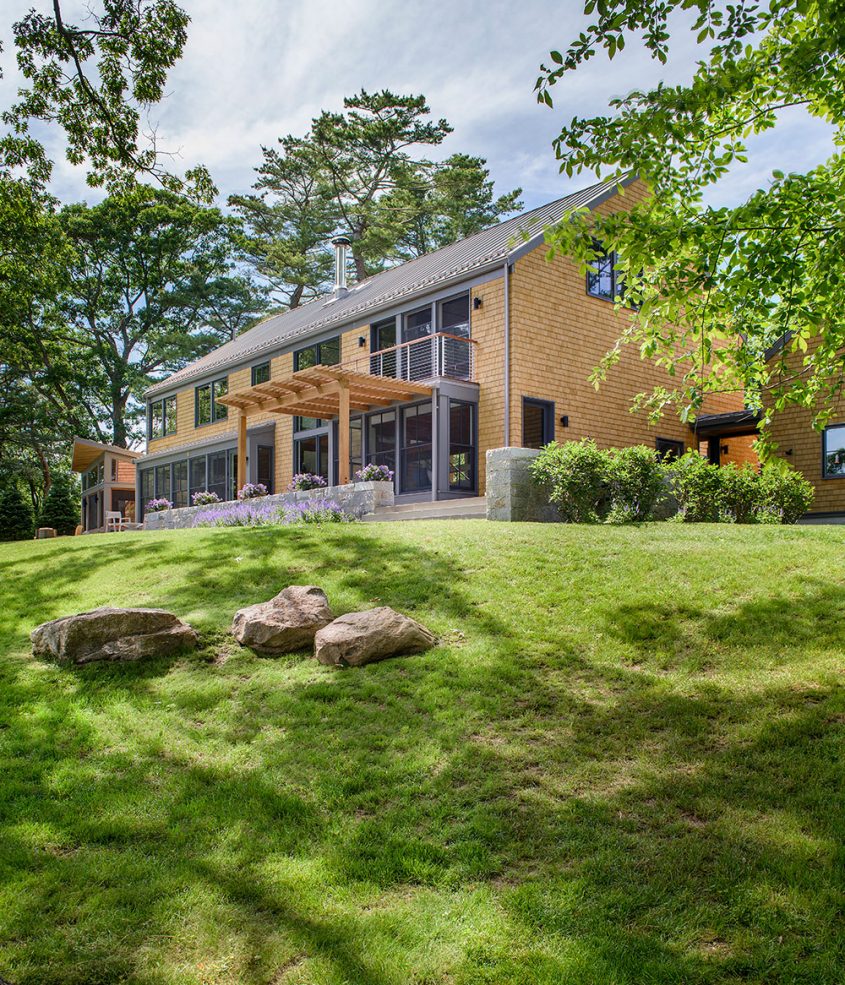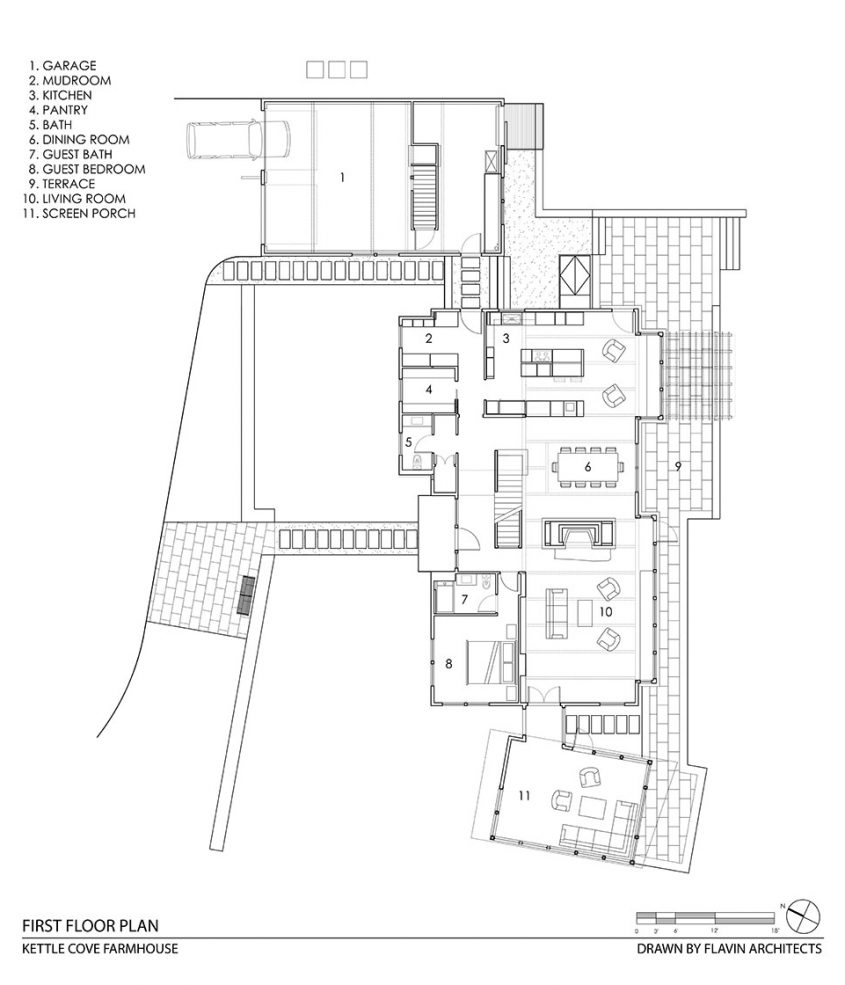 Credits
General Contractor
Brookes + Hill Custom Builders
Landscape Architect
Wagner Hodgson Landscape Architecture
Landscape Contractor
R.P. Marzilli Landscape
Surveyor + Civil Engineer
Hancock Associates
Structural Engineer
Webb Structural Services
Stair Fabricator
Modern Metal Solutions
Architectural Stonework
Charles J. Precourt & Son
Stoneyard
Olde New England Granite
Publications
"Natural Instinct," Northshore Home Magazine, 2020
Photographer
Nat Rea Photography