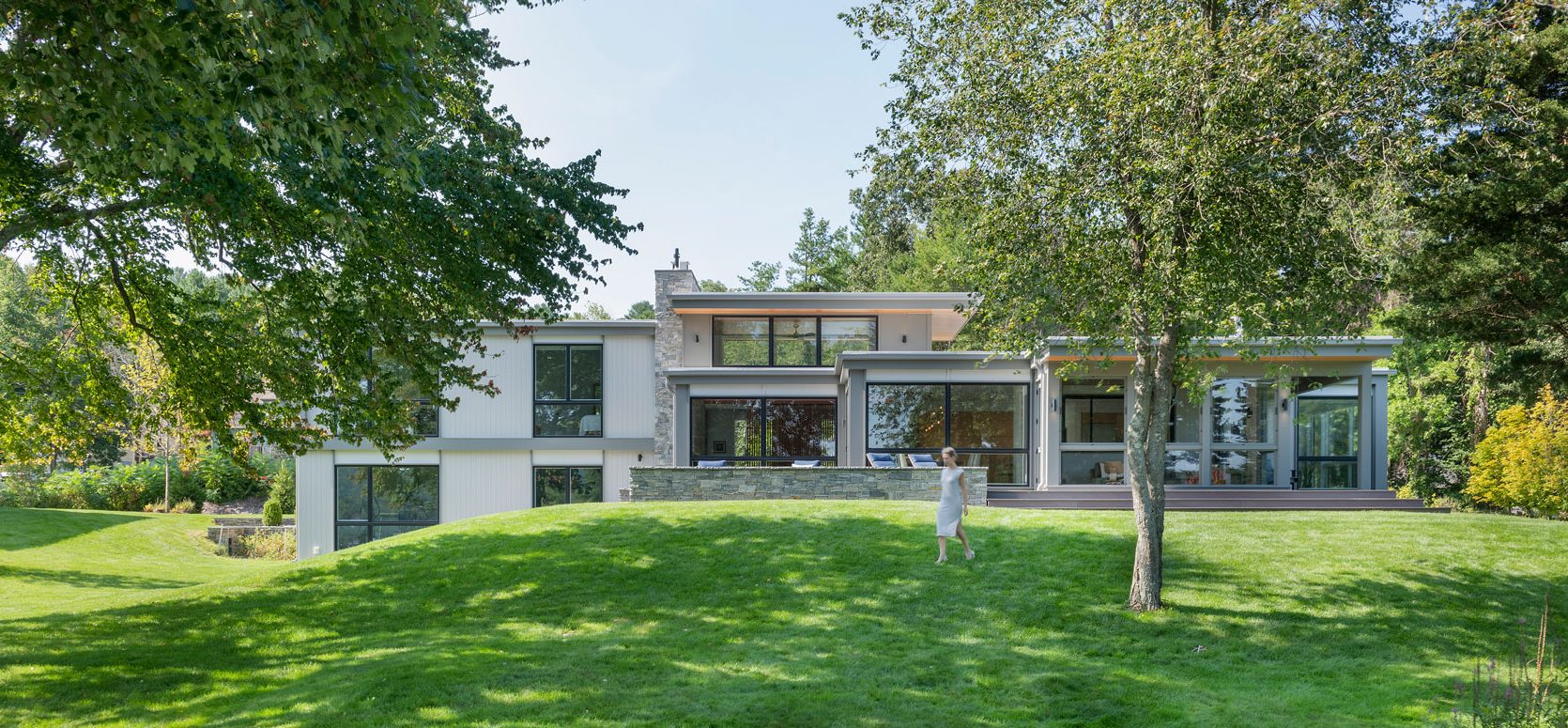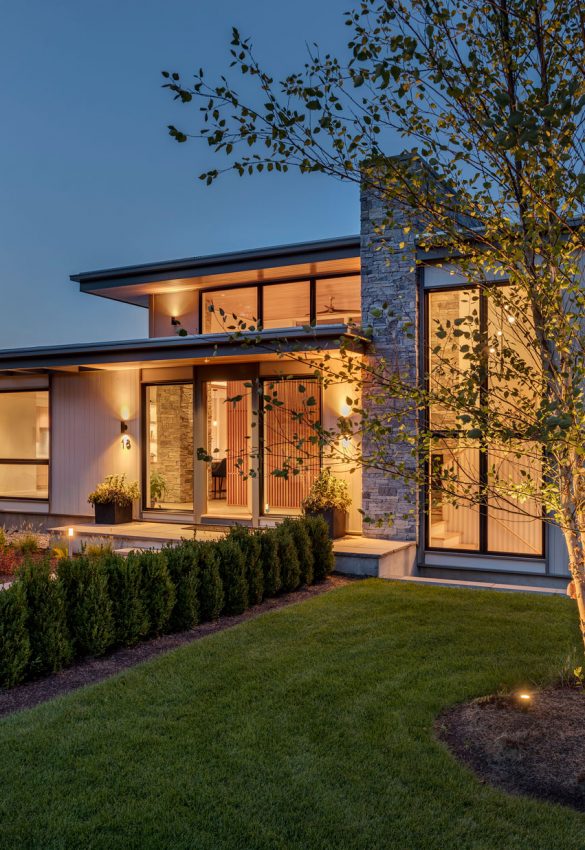 Lakeside Lantern Retreat
Cedar Cove Modern benefits from its integration into the landscape. The house is set back from Lake Webster to preserve an existing stand of broadleaf trees, which filter the low western sun that sets over the lake. Its split-level design follows the gentle grade of the surrounding slope. The L-shape of the house forms a protected garden entryway in the area of the house facing away from the lake while a two-story stone wall marks the entry and continues through the width of the house, leading the eye to a rear terrace. This terrace has a spectacular view, aided by the structure's smart positioning in relationship to Lake Webster.

The interior spaces are also organized to prioritize views of the lake. The living room looks out over the stone terrace at the rear of the house. The bisecting stone wall forms the fireplace in the living room and visually separates the two-story bedroom wing from the active spaces of the house. The screen porch, a staple of our modern house designs, flanks the terrace. Viewed from the lake, the house accentuates the contours of the land, while the clerestory window above the living room emits a soft glow through the canopy of preserved trees.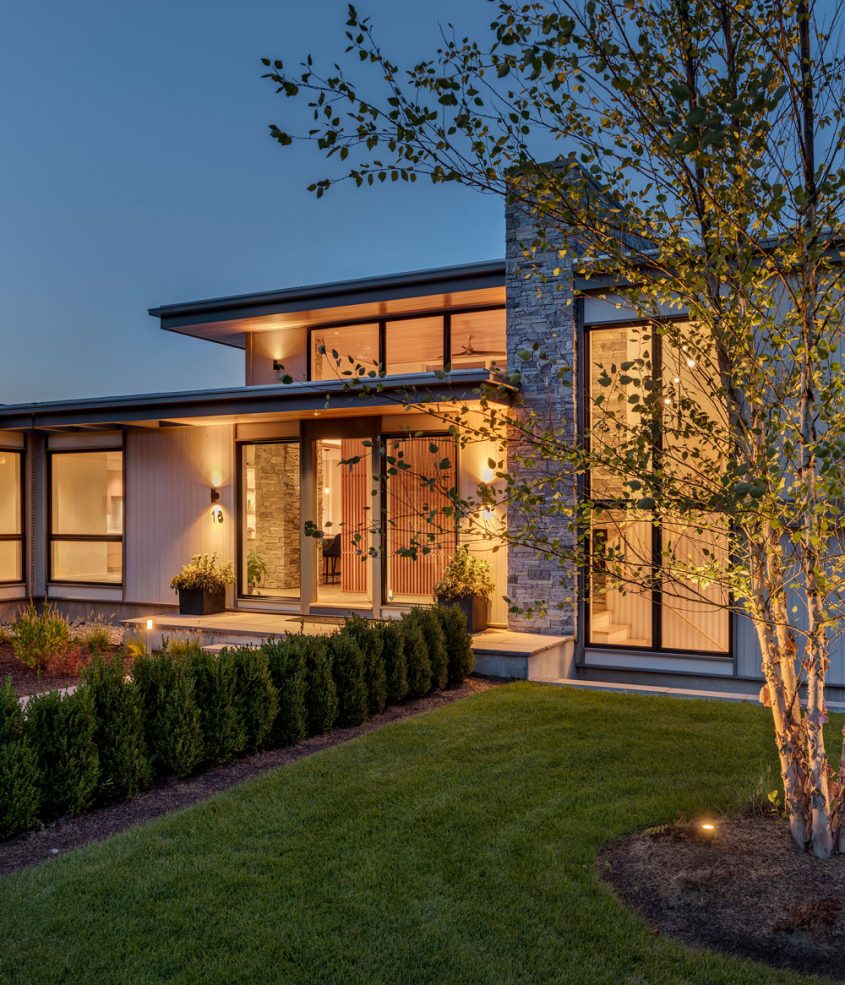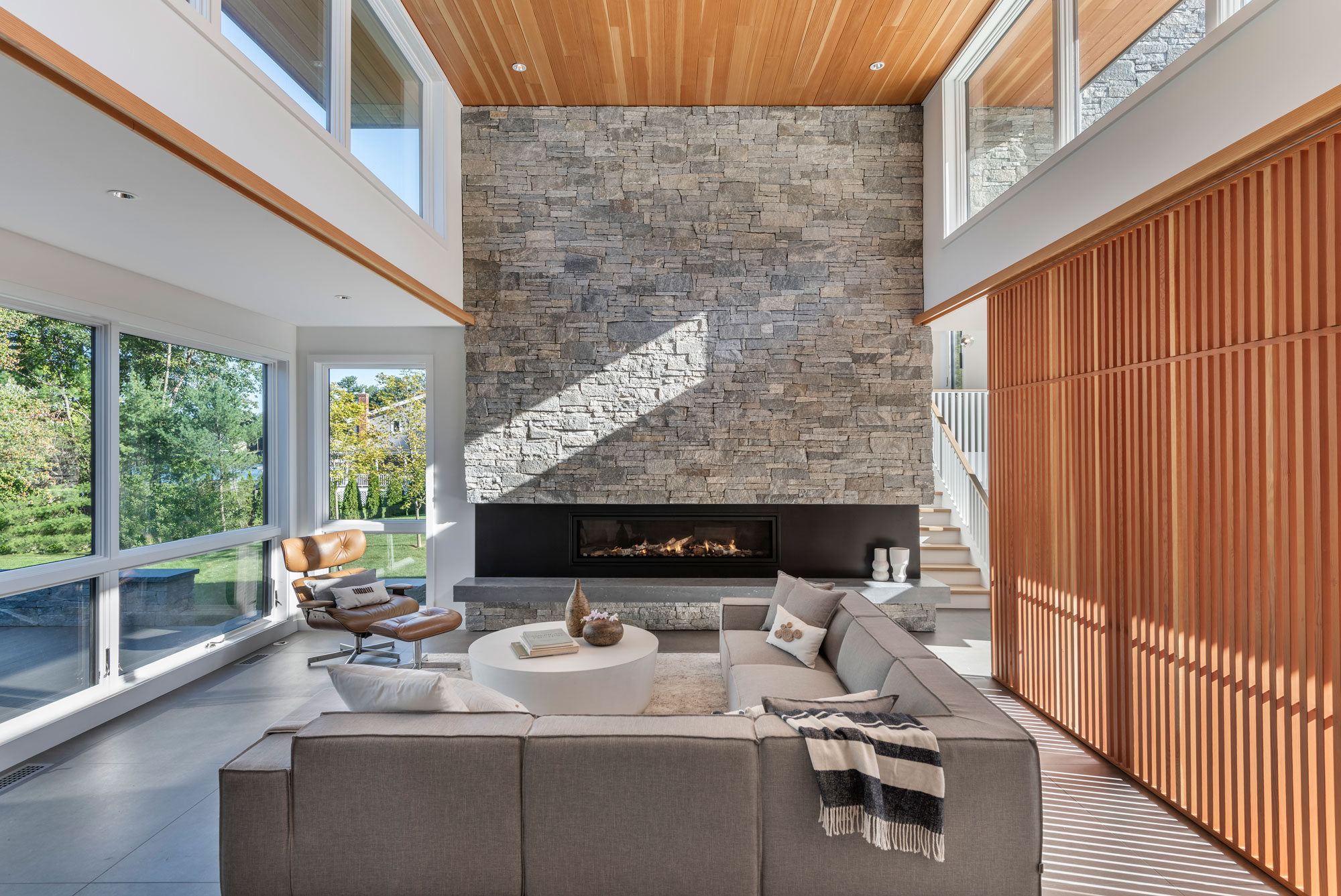 Flavin Architects have been wonderful to work with! We've been working collaboratively with Colin, Nicole and Howard and we couldn't ask for a better team. They have a special talent for working together with you to design and create YOUR dream house while keeping you within the lines, so to speak, as far as budget, architectural design, size etc. We always look forward to our meetings as not only do we enjoy the professional collaboration, but we genuinely enjoy them as simply good and pleasant people to be with. We highly recommend Flavin Architects.
Client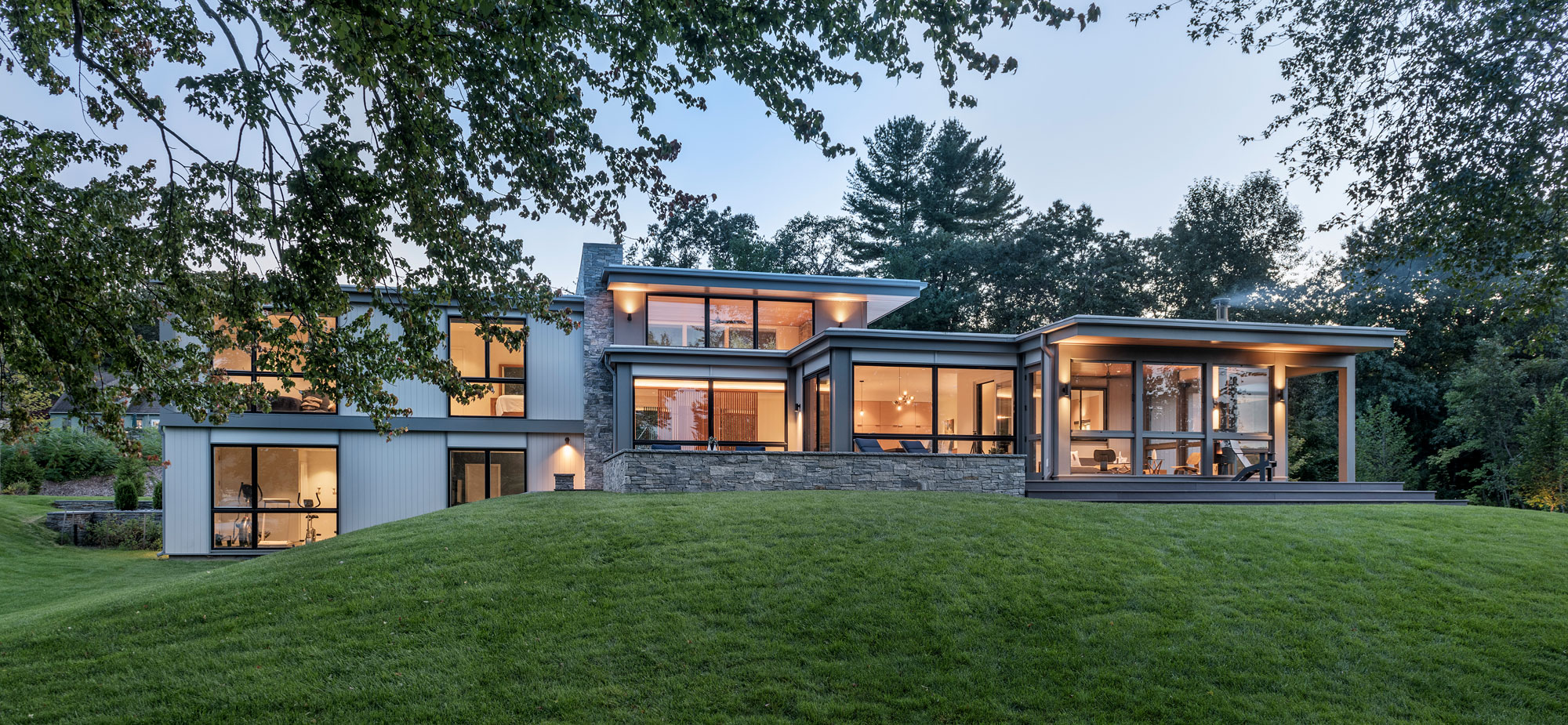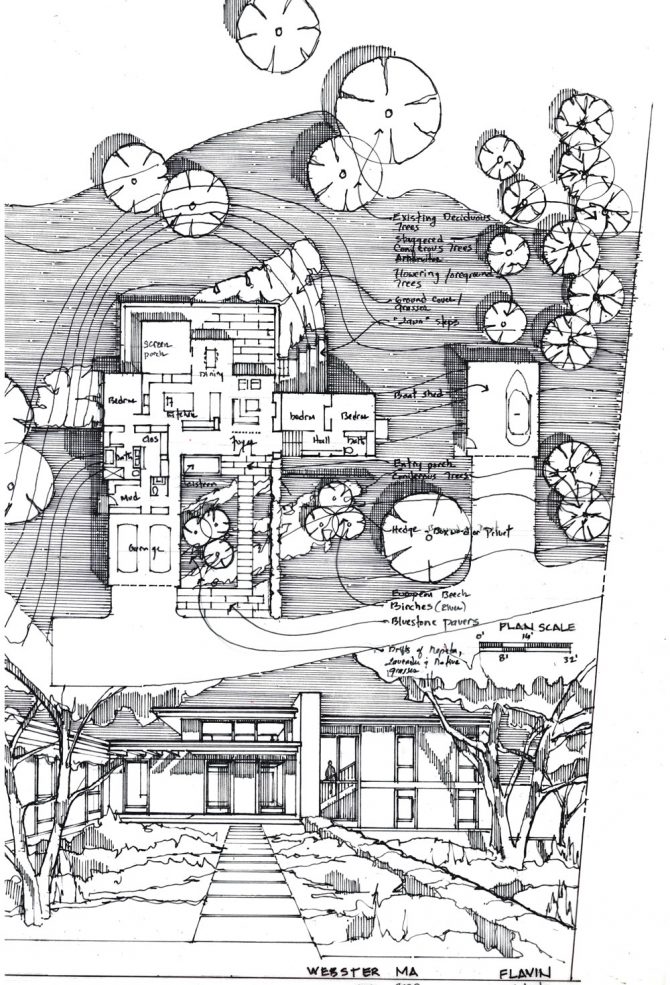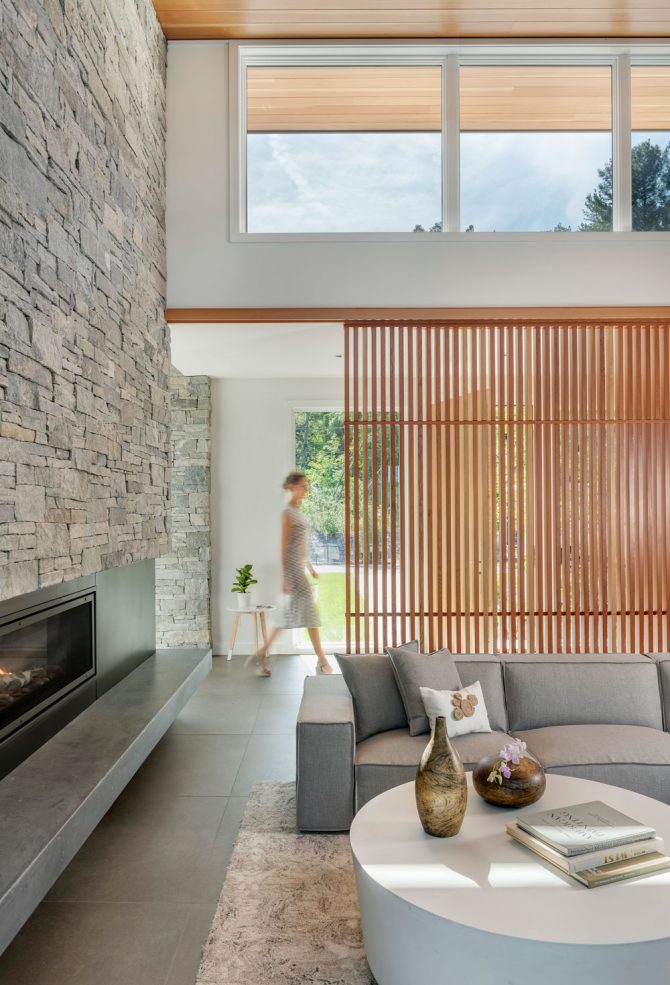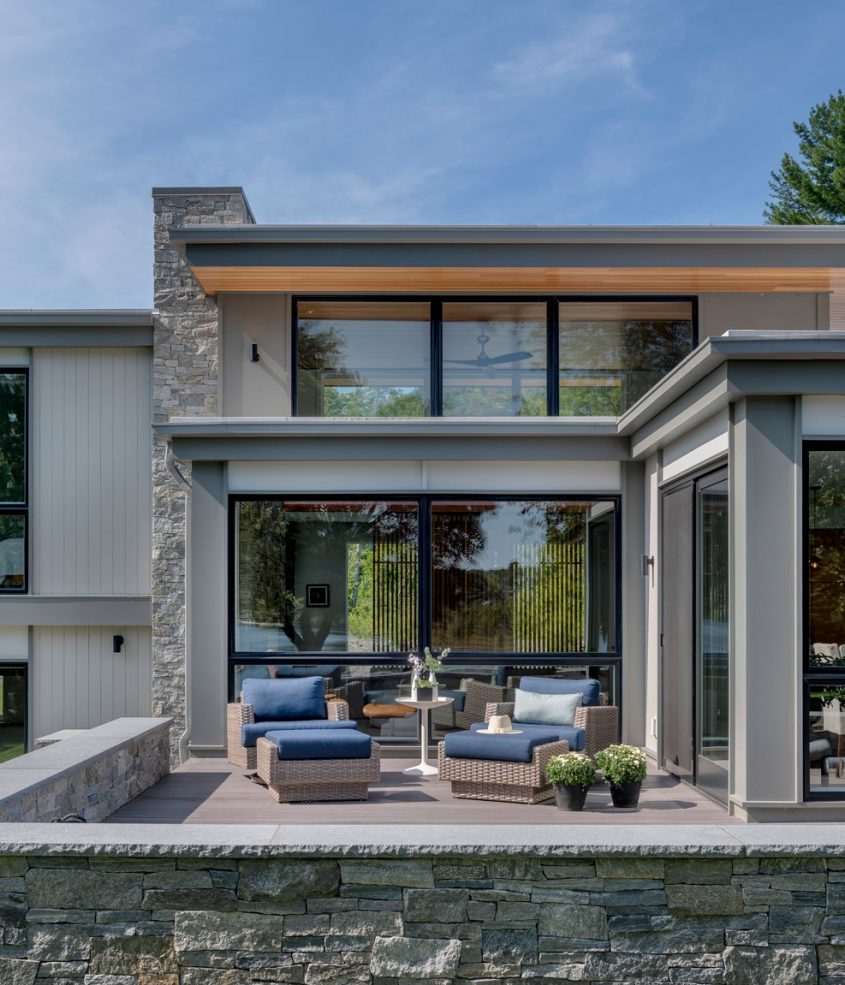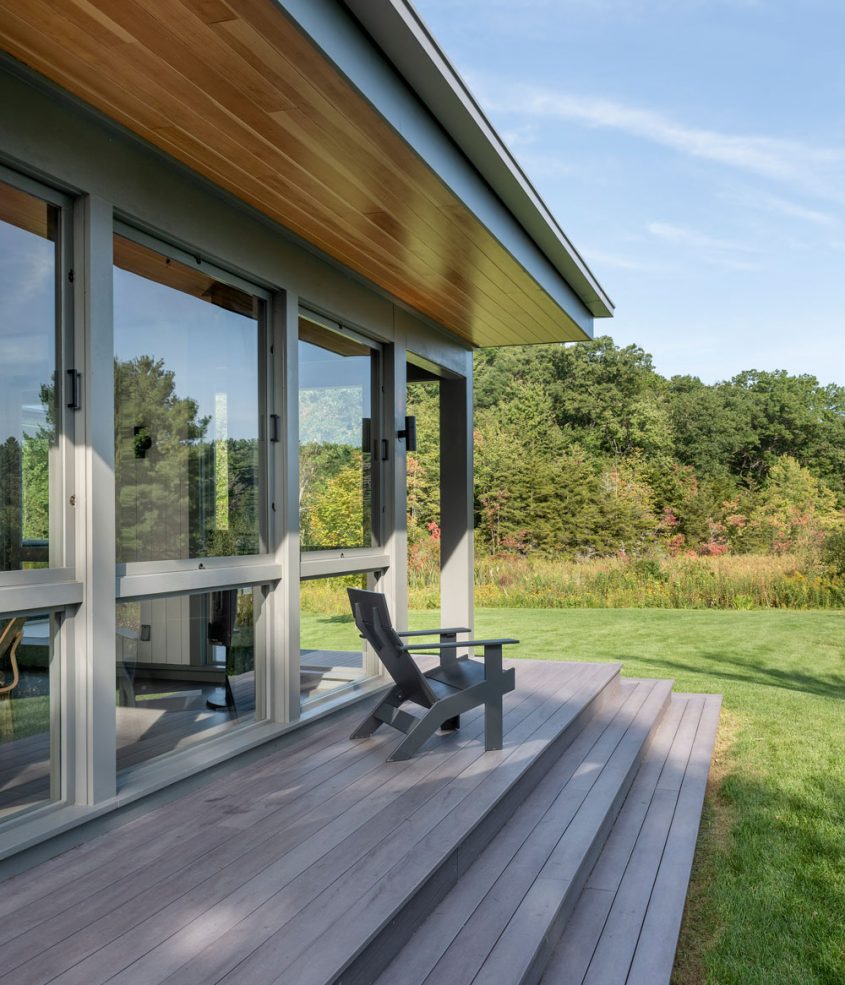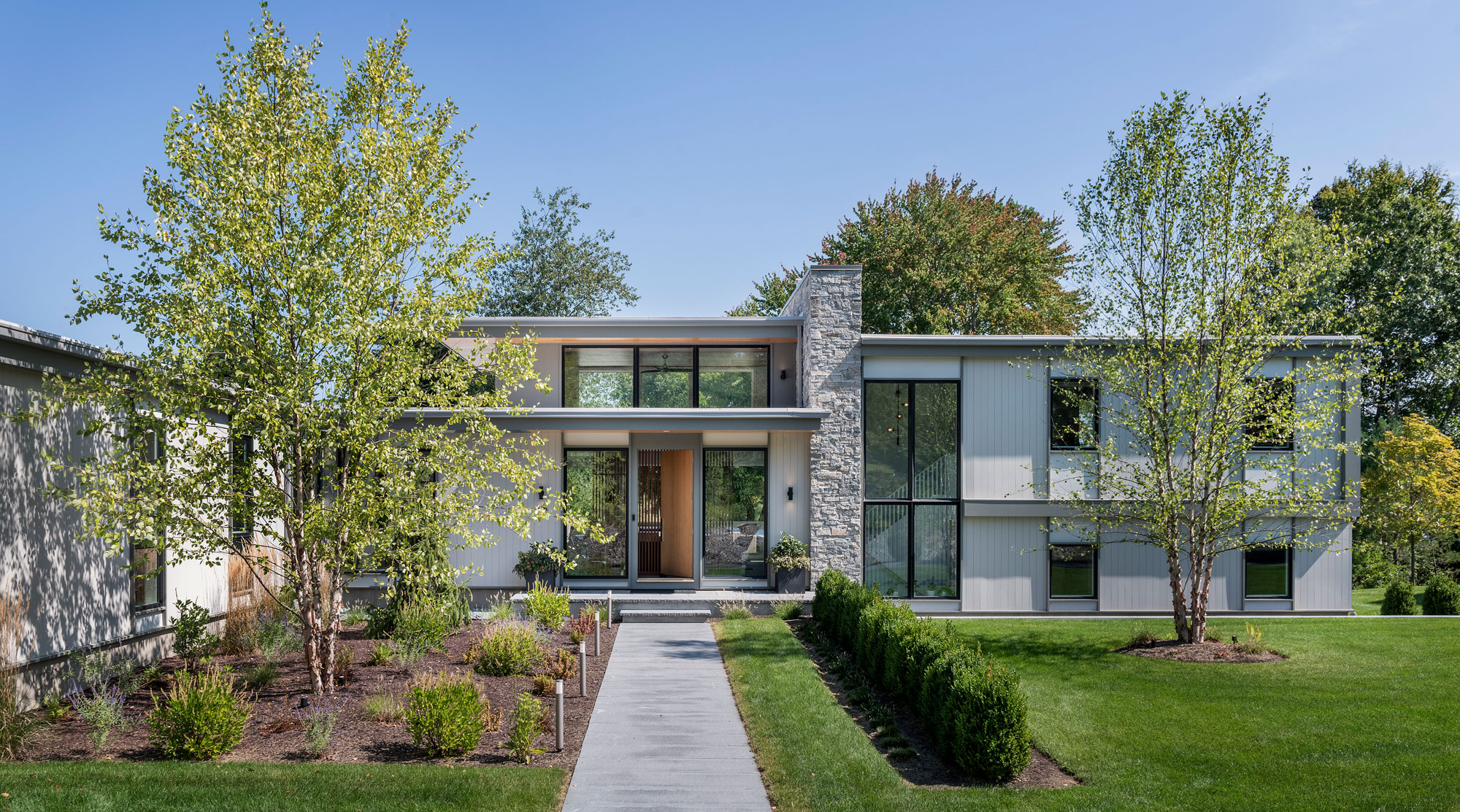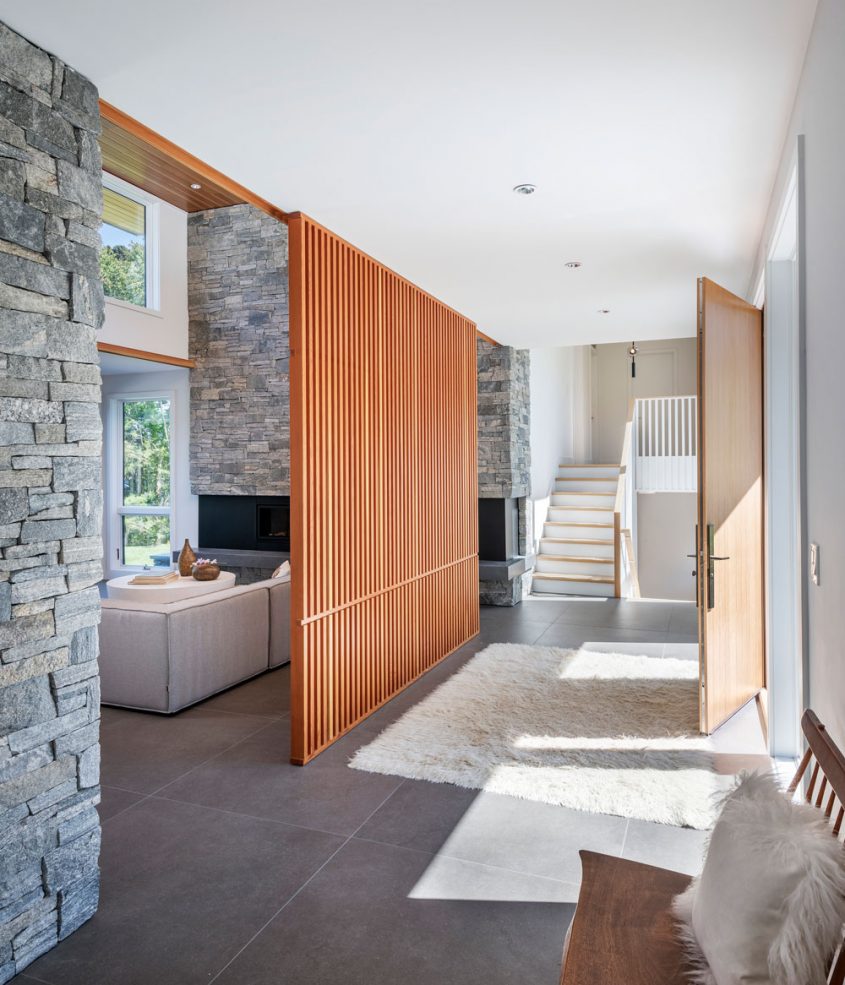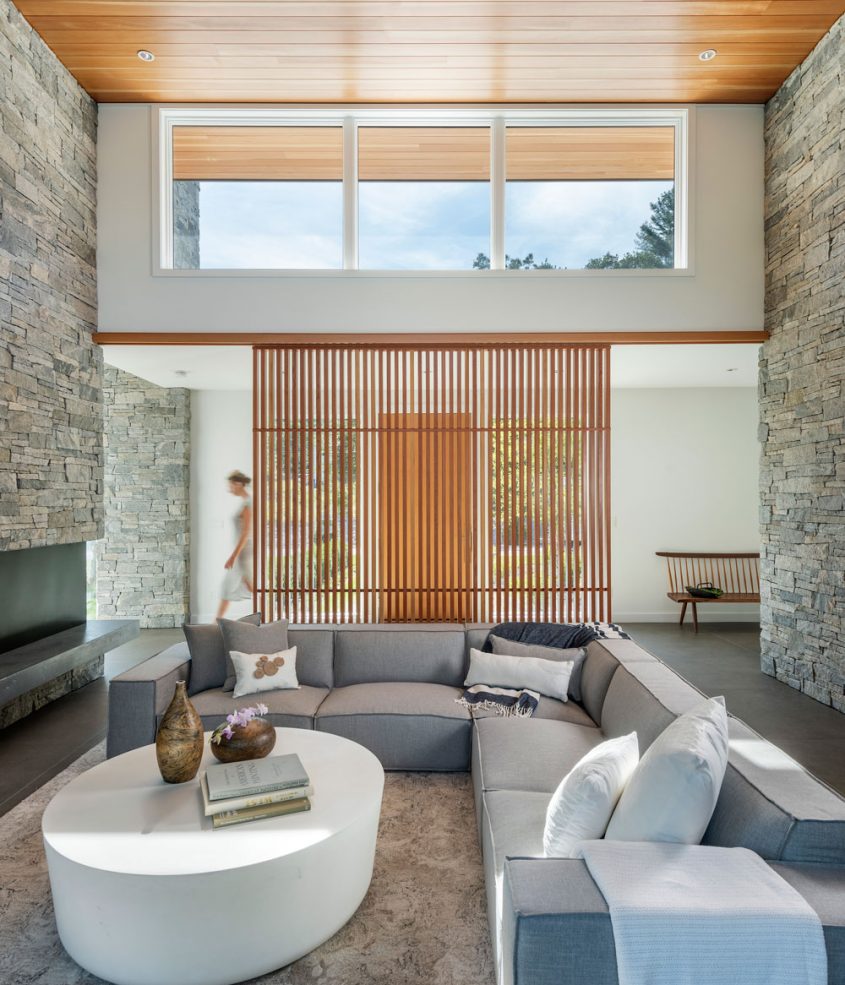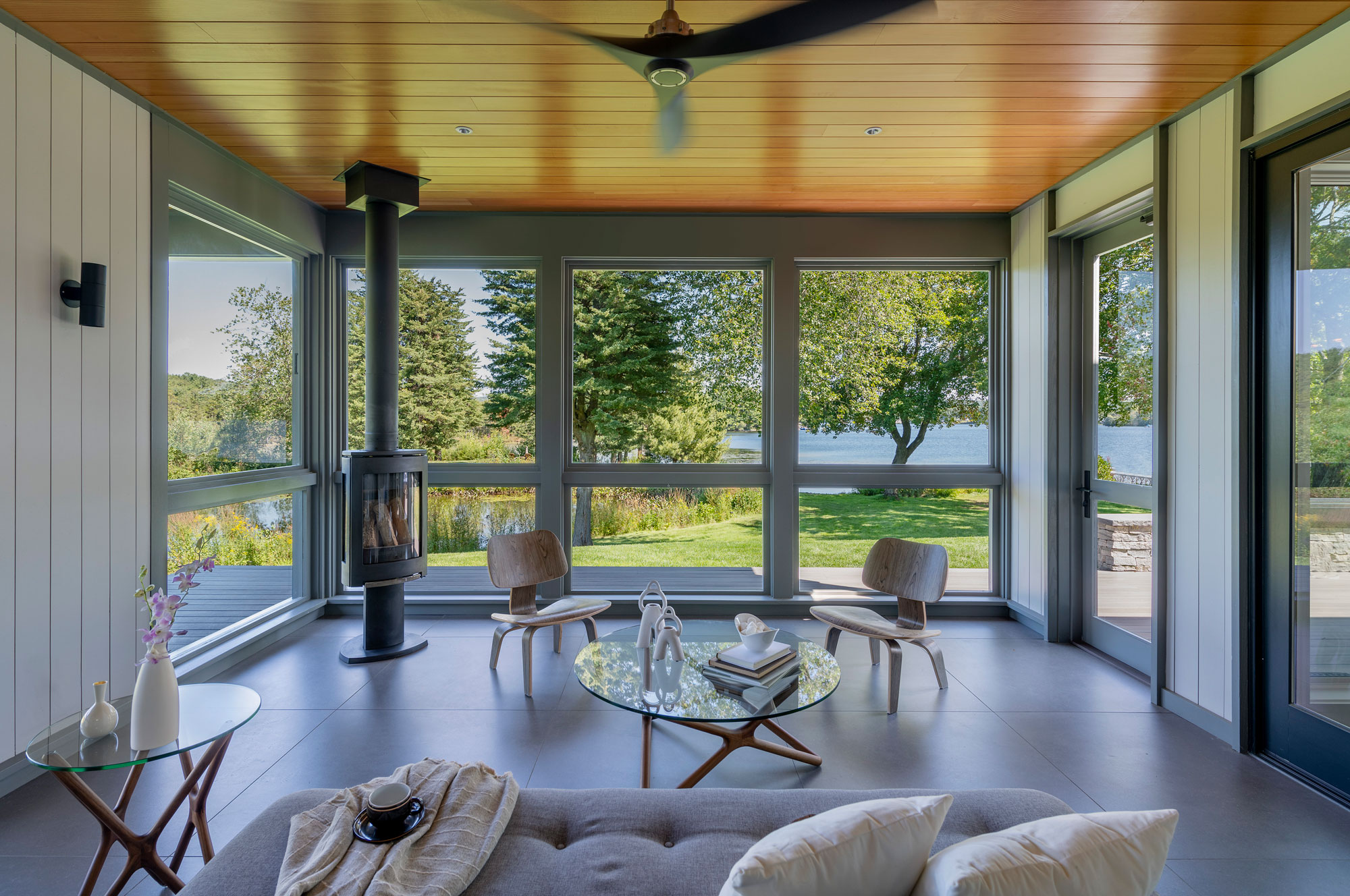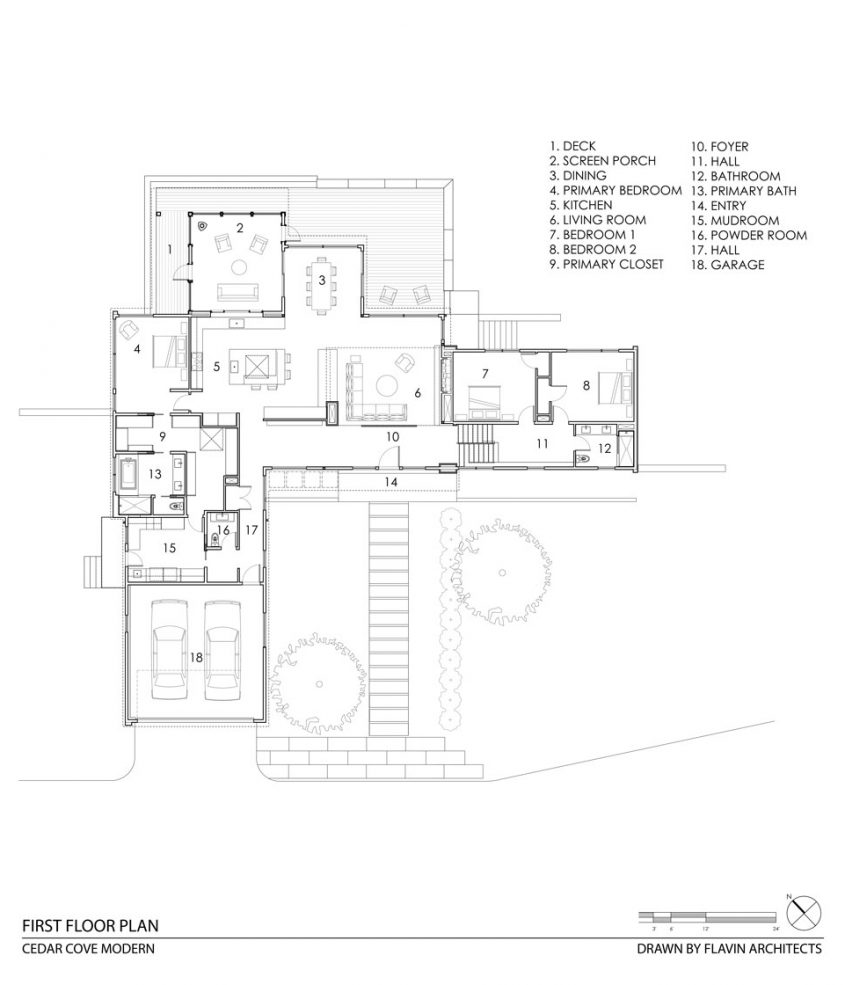 Credits
General Contractor
Morin Builders
LANDSCAPE CONTRACTOR
Highland Landscaping
STRUCTURAL ENGINEER
Johnson Structural Engineering
SURVEYOR + CIVIL ENGINEER
BC Engineering & Survey
MECHANICAL ENGINEER
JV Mechanical Contractors
Photo Stylist
Simplemente Blanco
PHOTOGRAPHER
Nat Rea Photography