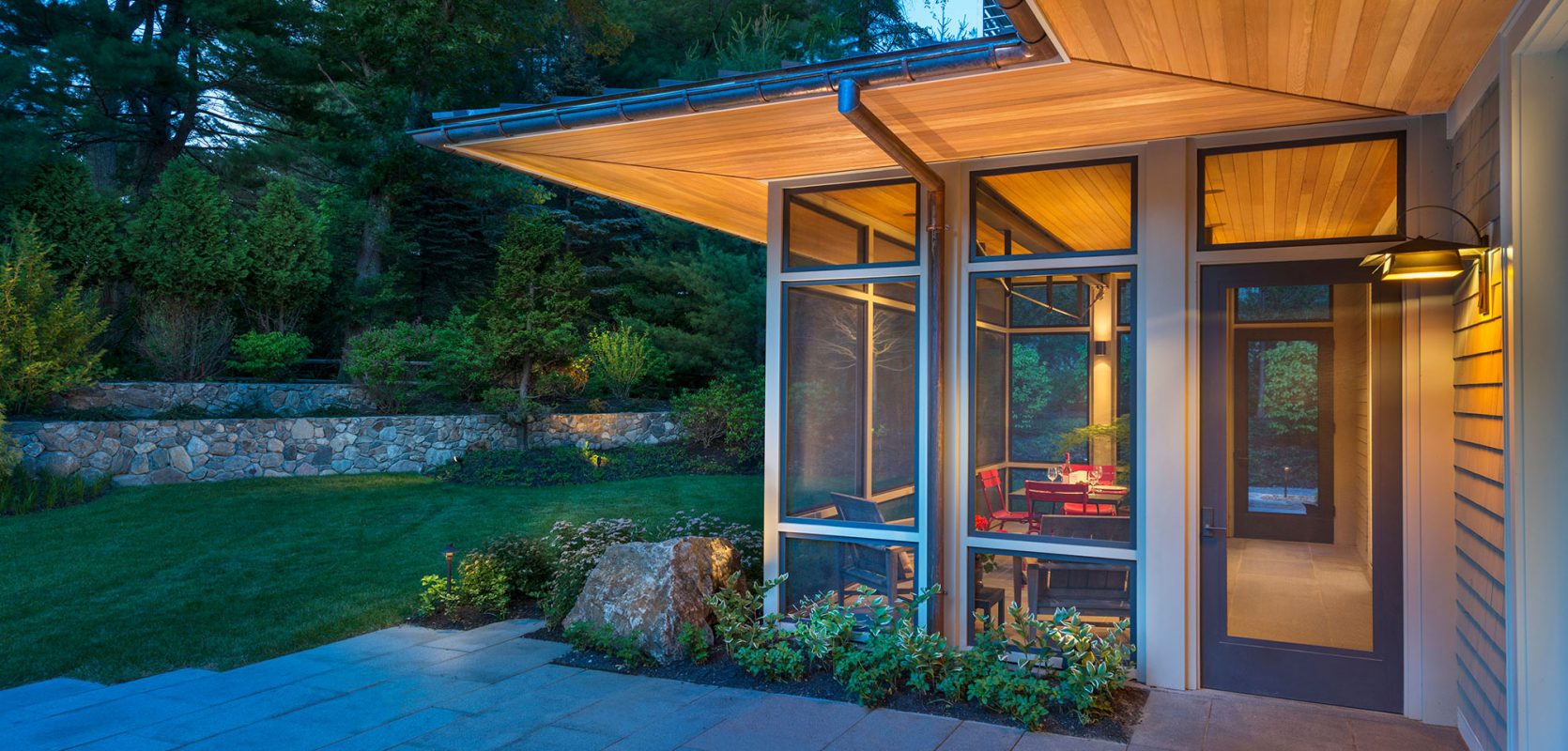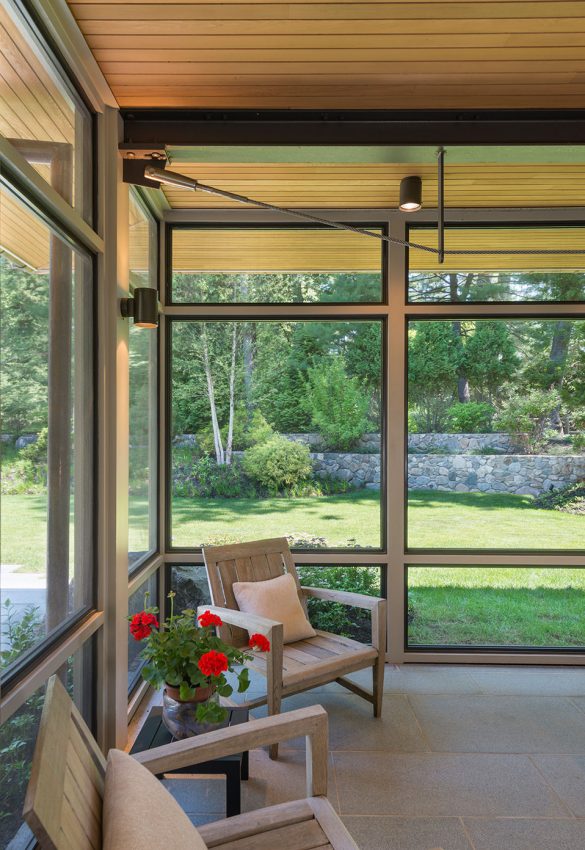 Unifying House and Garden
Our client is an avid gardener. He felt his Wellesley home was cut off from the Japanese-inspired garden designed for his yard by ZEN associates. To remedy this, we designed a modern screen porch that acts as a dovetail between the house and garden. The rooftop, echoing the elegant shapes of a pagoda, doubles as a private balcony for the second floor primary bedroom. A custom-designed steel truss with stainless-steel cable supports the roof. A black nylon insect screen maximizes transparency. The structure is positioned adjacent to a terrace, which helps create a sense of organic continuity between the porch and the surround.

Our modern porch emphasizes the connection between interior and exterior space. A ceiling of red cedar continues from the interior to the exterior, protecting visitors from direct sun. Likewise, the grey granite floor pavers of the screen porch extend seamlessly outside to form an organic terrace. This continuity of material between the interior and exterior spaces, coupled with the elegance of shape and materials makes our modern porch an intuitive addition to the house—and an unobtrusive extension of the living space into the yard and garden.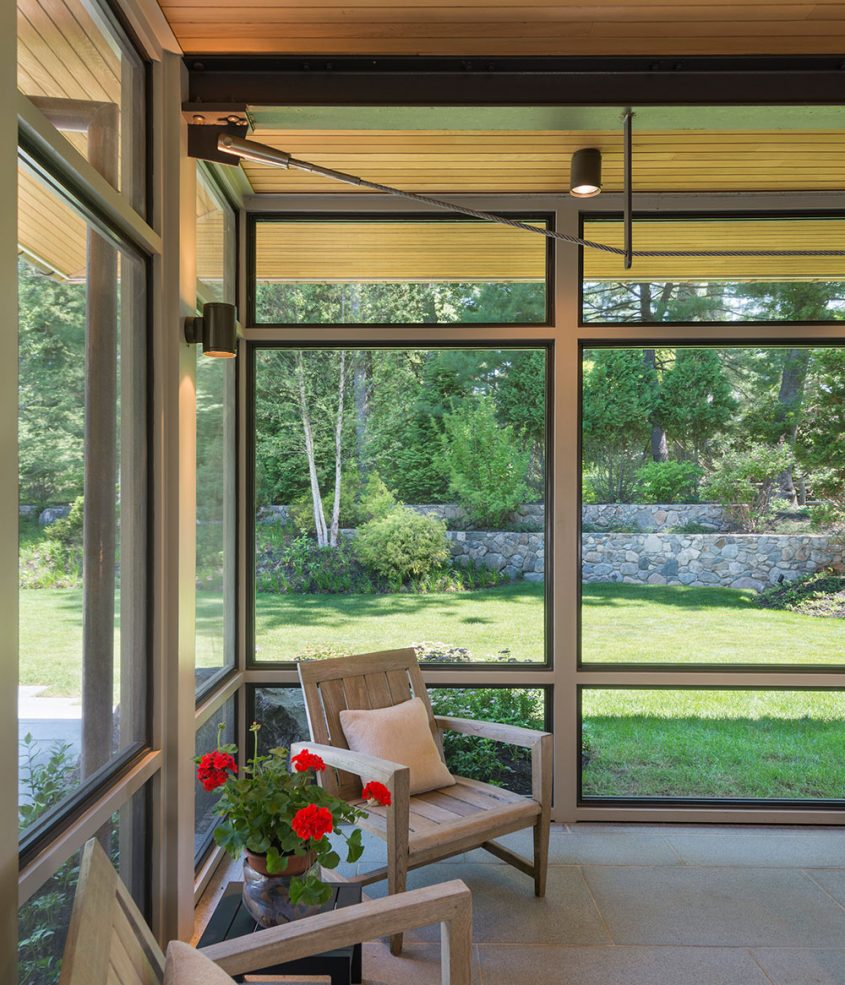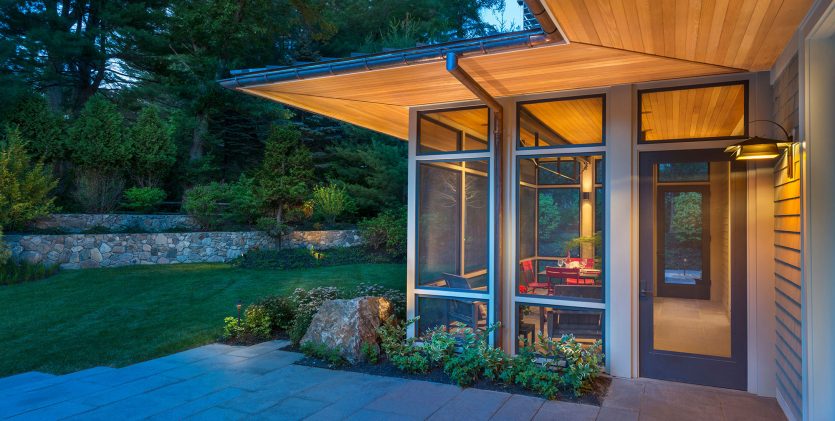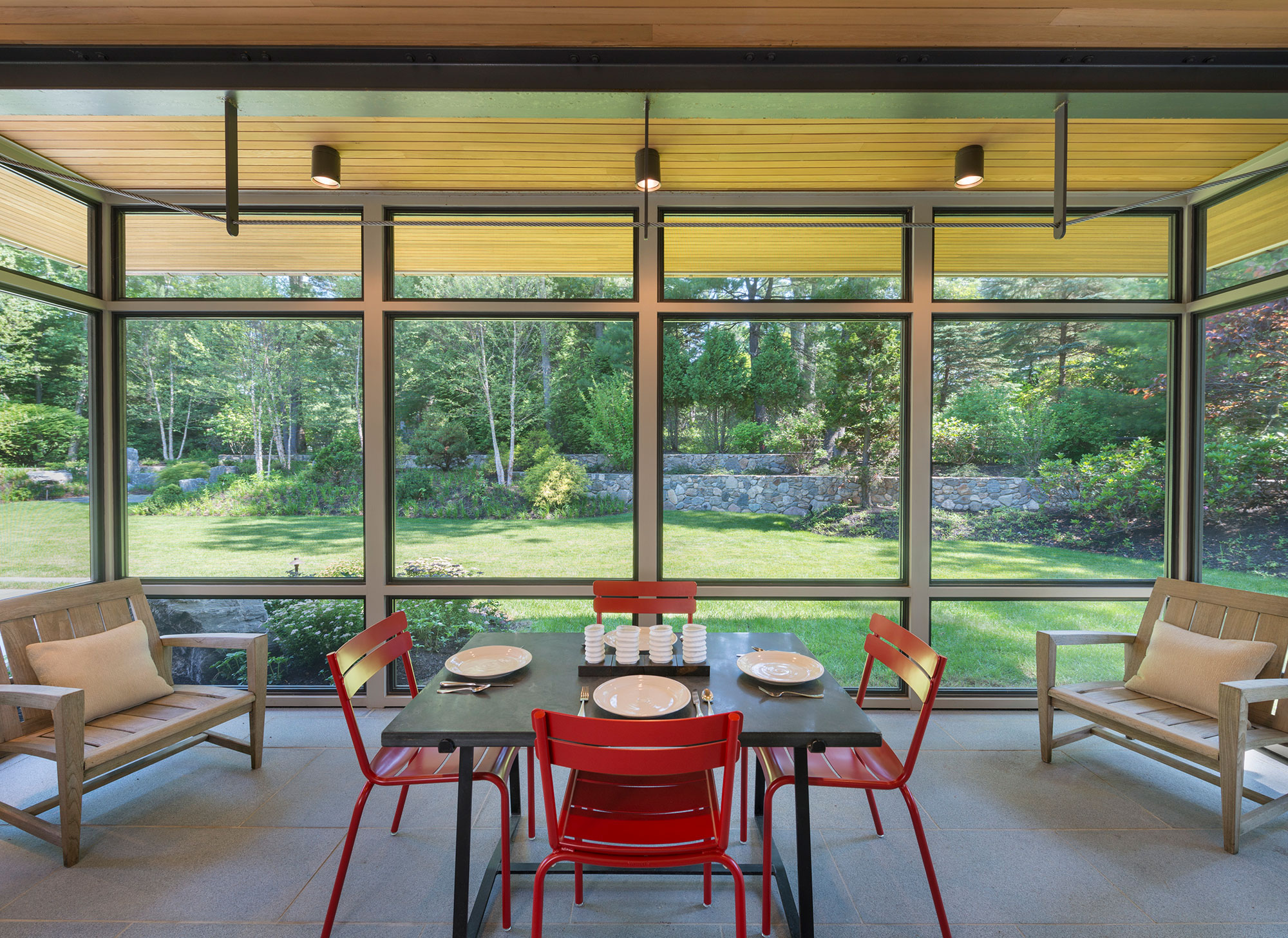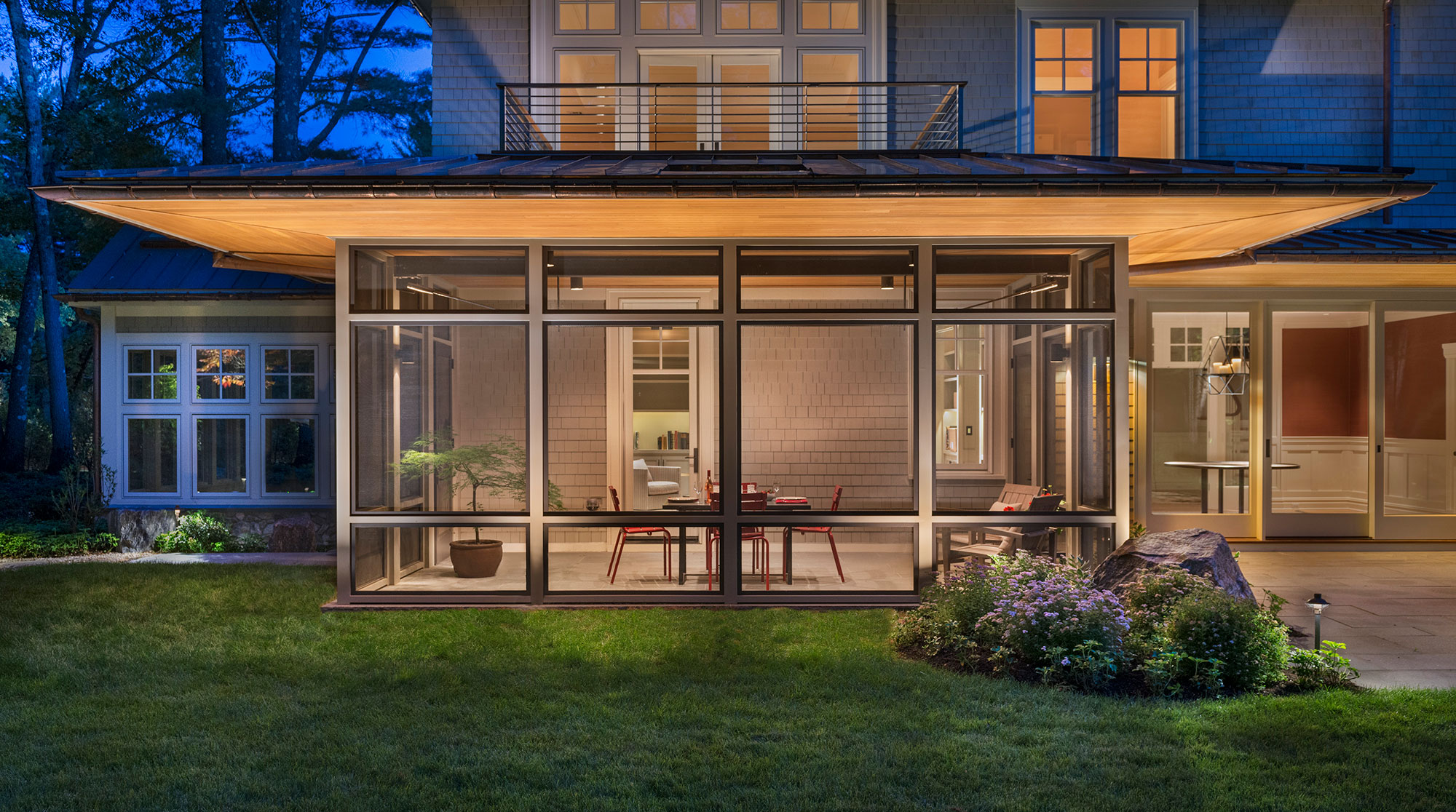 I have hired, worked alongside and consulted with the team from Flavin on two projects -- one a high end residential suburban renovation and the other a high tech office in an urban area. Time spent with Colin and his team is always thoughtful and highly professional. They come to the table with ideas and solutions. Noticeably, the ability to work cohesively in any environment is the true bonus of teaming with Flavin Architects. It is not only the ideas they present but an overall belief to respectfully engage client and other professionals in the process. I highly recommend Flavin Architects - they have the talent and understand how to deliver on all levels.
Christine Tuttle, Interior Designer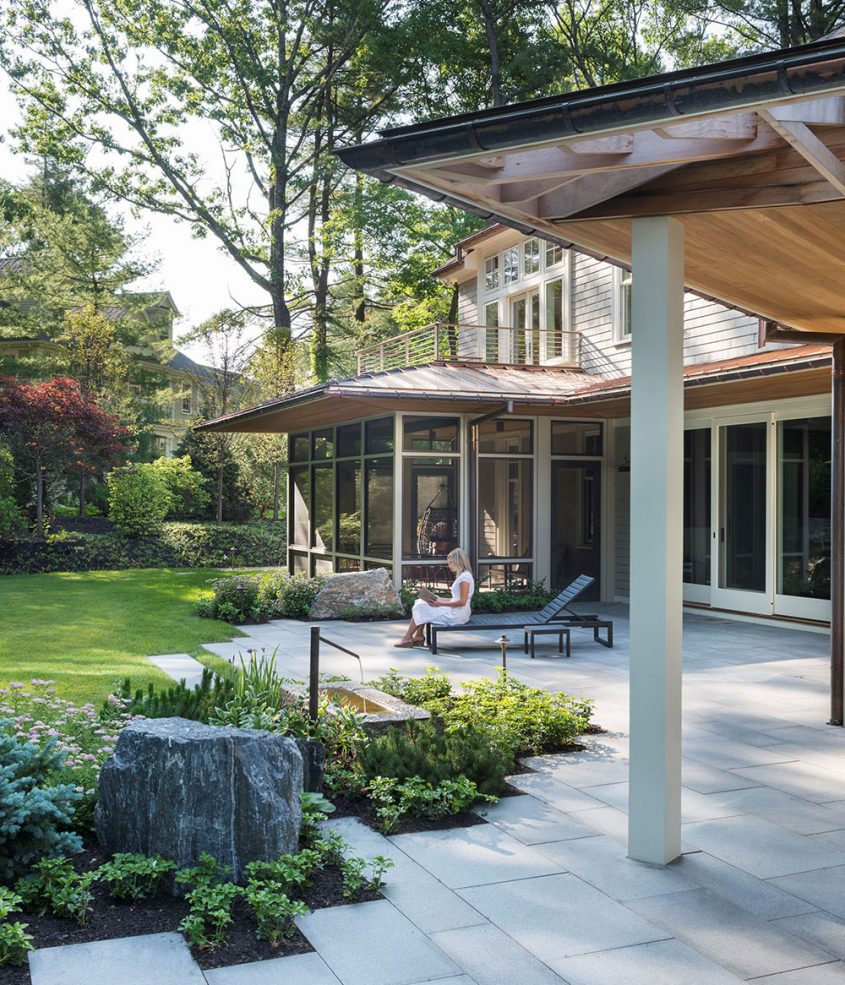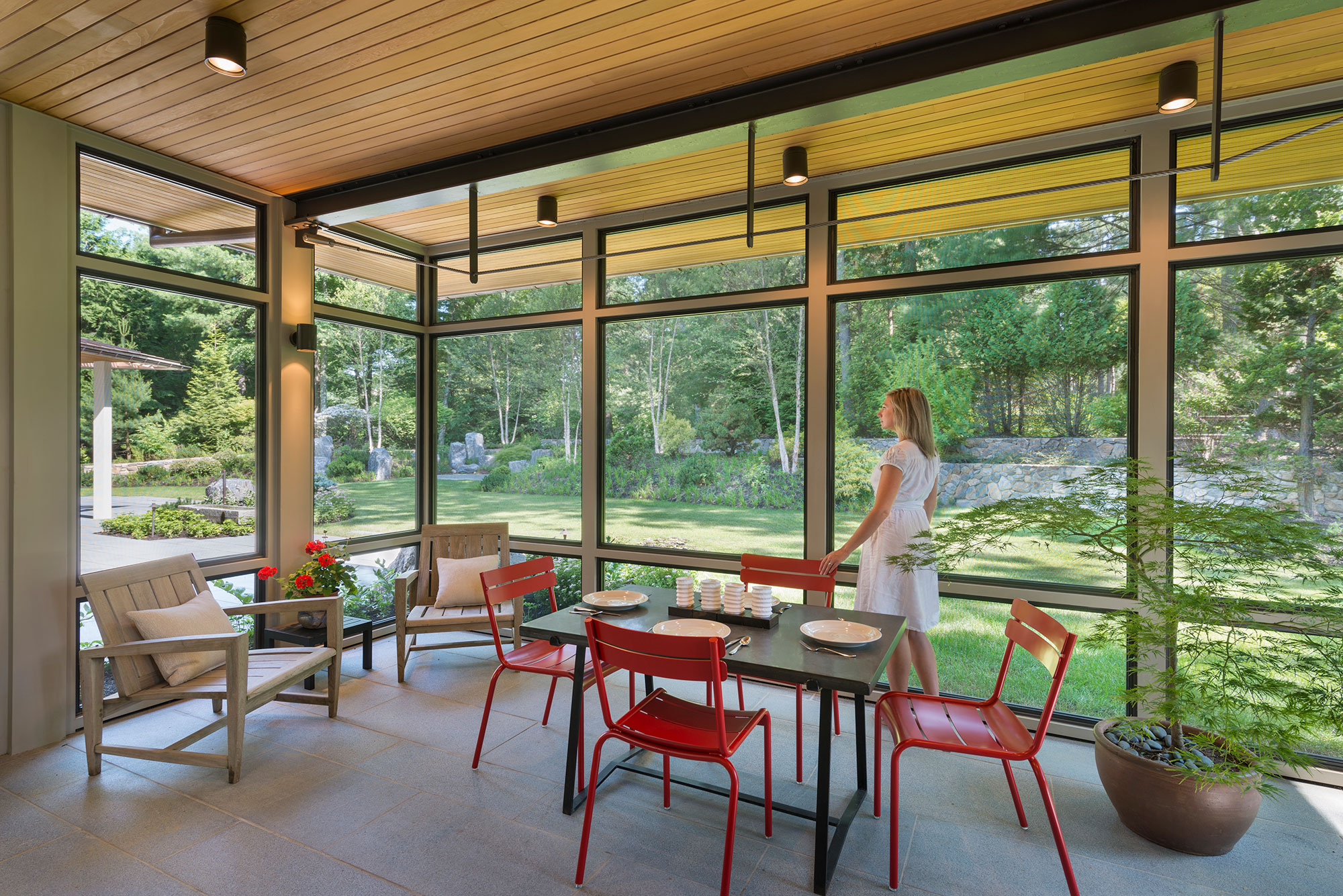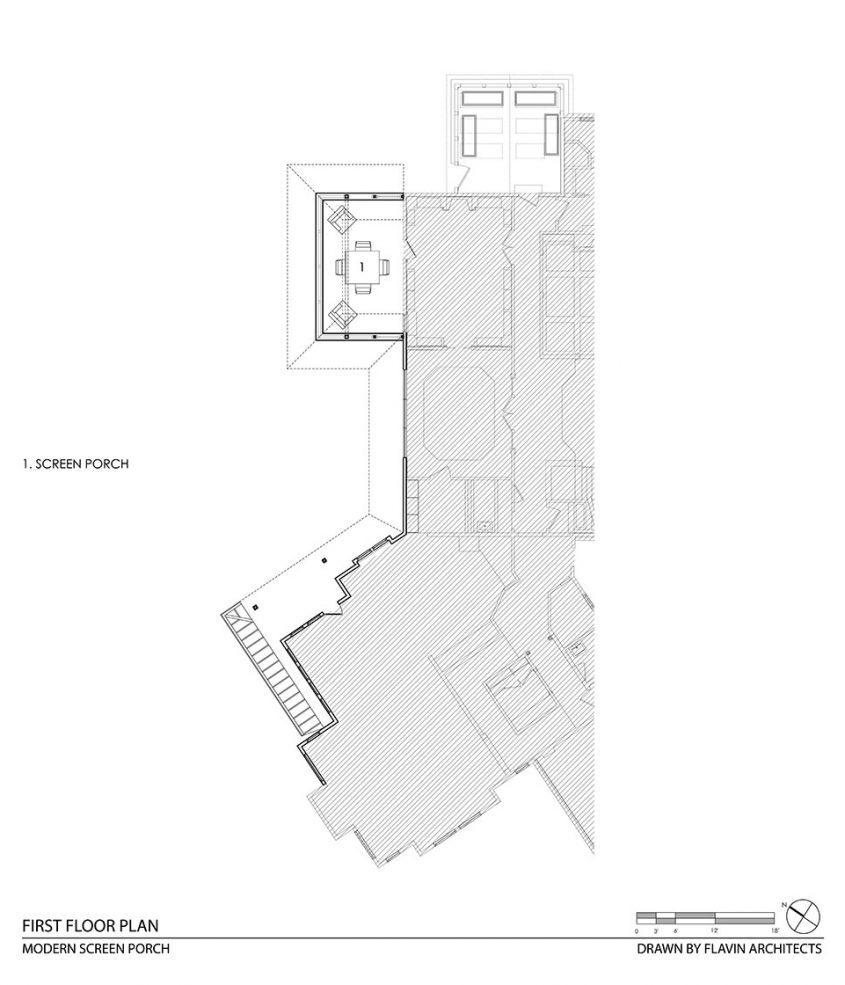 Credits
General Contractor
KVC Builders
Landscape Architect
ZEN Associates
Interior Designer
Christine Tuttle Design
Landscape Contractor
ZEN Associates
Structural Engineer
Siegel Associates
Surveyor
Snelling & Hamel Associates
Photographer
Nat Rea Photography