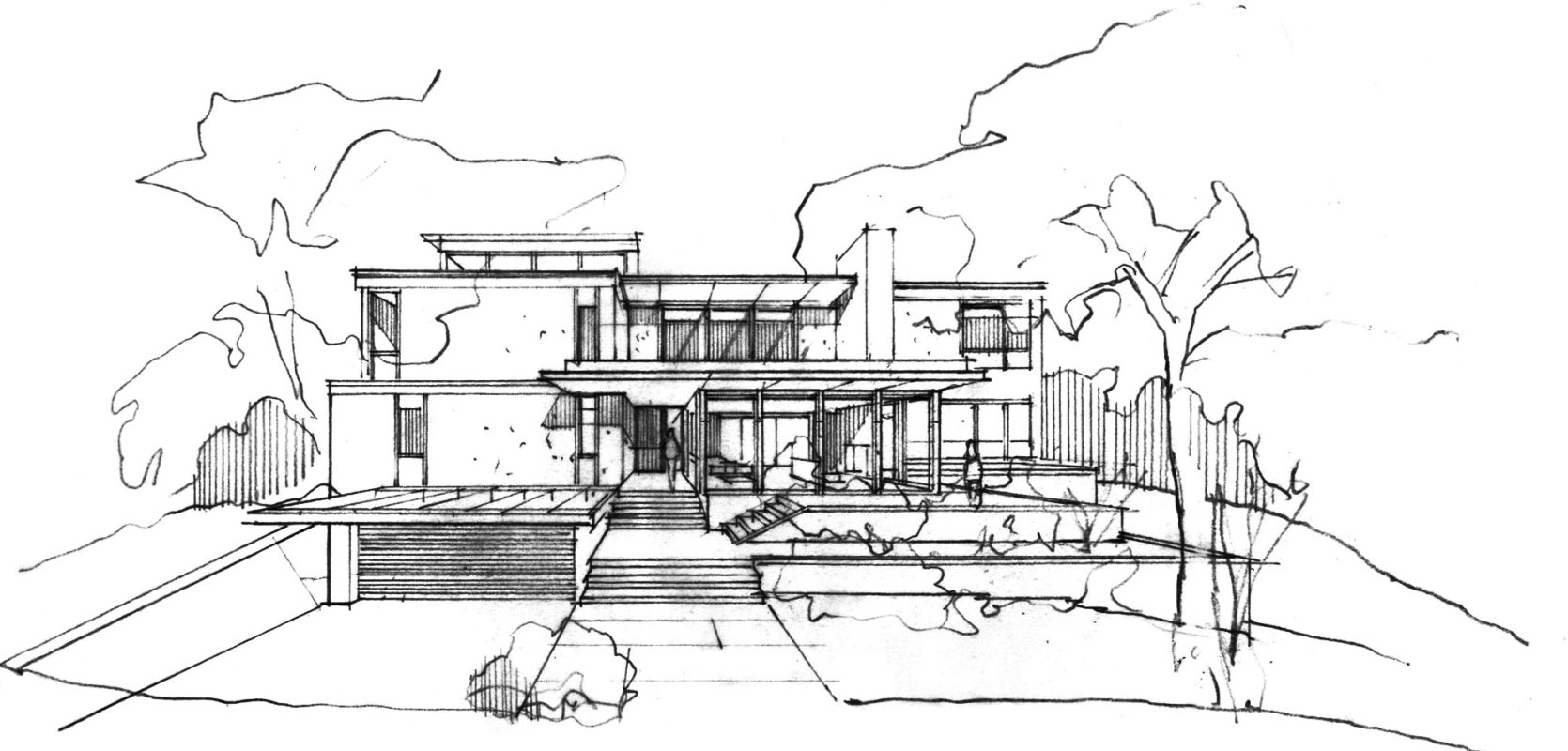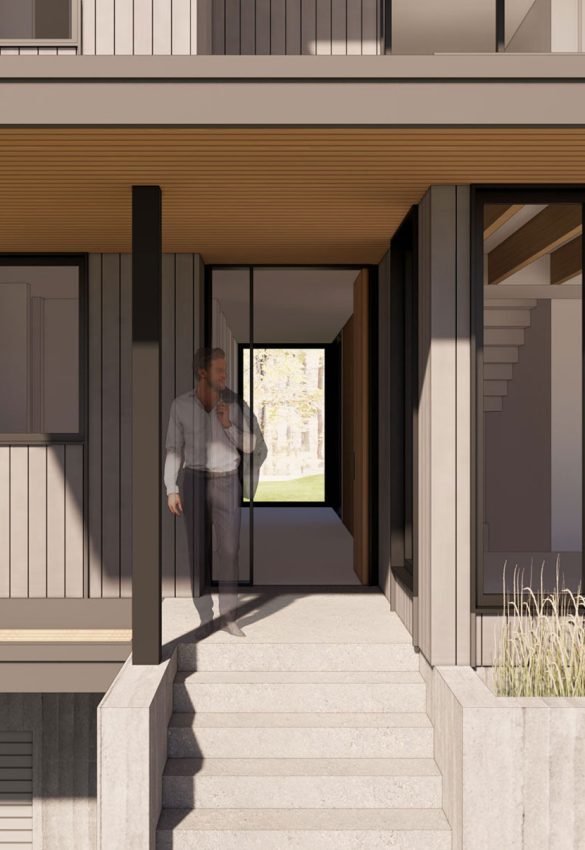 Newton Terrace House
Our clients sought a modern, light-filled home with an efficient floorplan—one that could accommodate their young family, the work-from-home need for privacy, and an in-law suite, while minimizing redundant spaces. They also wanted a house that would fit seamlessly into the site's suburban context, among a mix of residential styles. Approaching from the southeast, the eye is drawn up a sloped yard to the home itself. Projecting eaves emphasize the structure's horizontality, while vertically oriented cedar siding provides a visual counterpoint. Built into the slope, the home sits low to the ground, nestling elegantly into the neighborhood. Tall, native grasses soften the view as they roll gently from the terraced yard to the sidewalk.

Aligned with Flavin's commitment to tread softly on the land, our clients entered the design process with sustainability at the front of their minds. An enhanced envelope, with thickened exterior walls and extra insulation (including triple-glazed windows), minimizes thermal loss. Large, south-facing windows welcome ample light into the home, while harnessing the passive solar effects of that exposure. The glazing also allows for glimpses through the home, to the backyard. Inside, slatted screens—a Flavin trademark—lend privacy and opacity to the open living spaces. Meanwhile, numerous windows open to the back yard, where another slatted screen filters the light from above the outdoor seating area.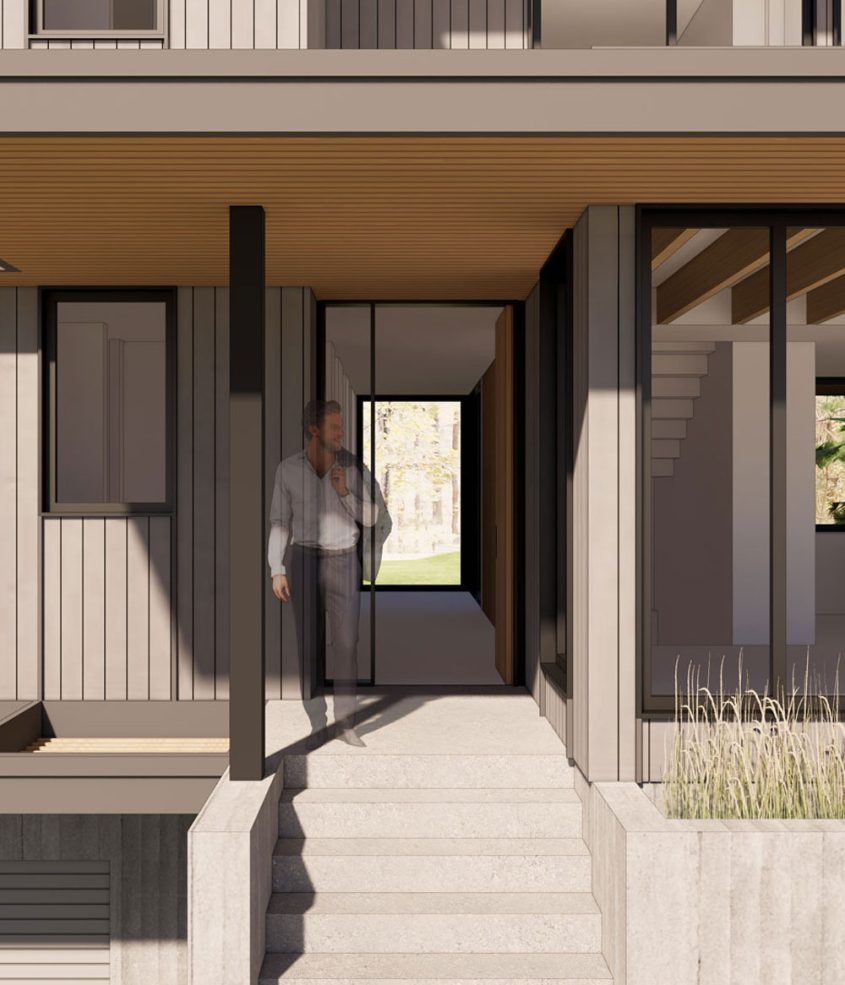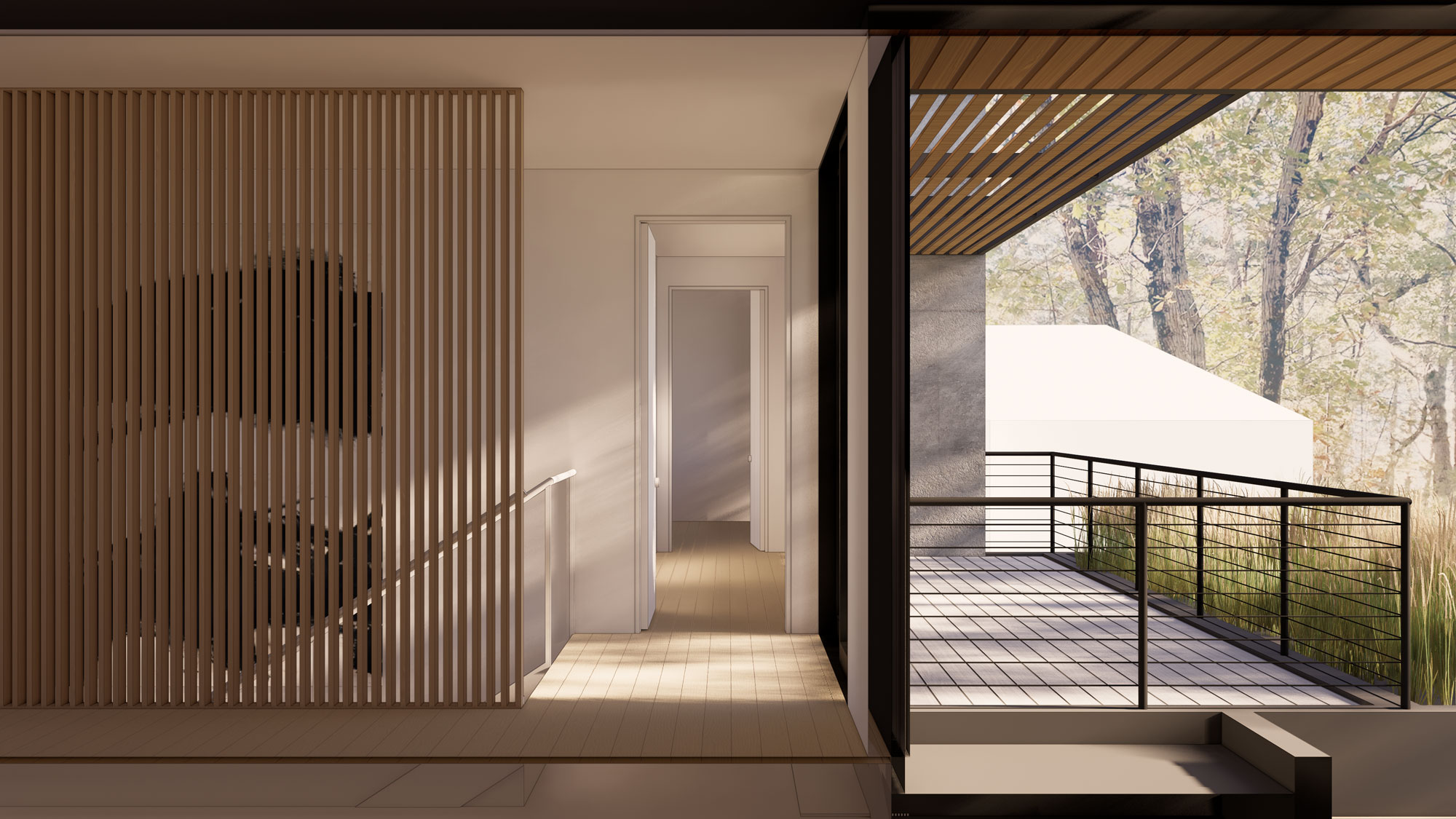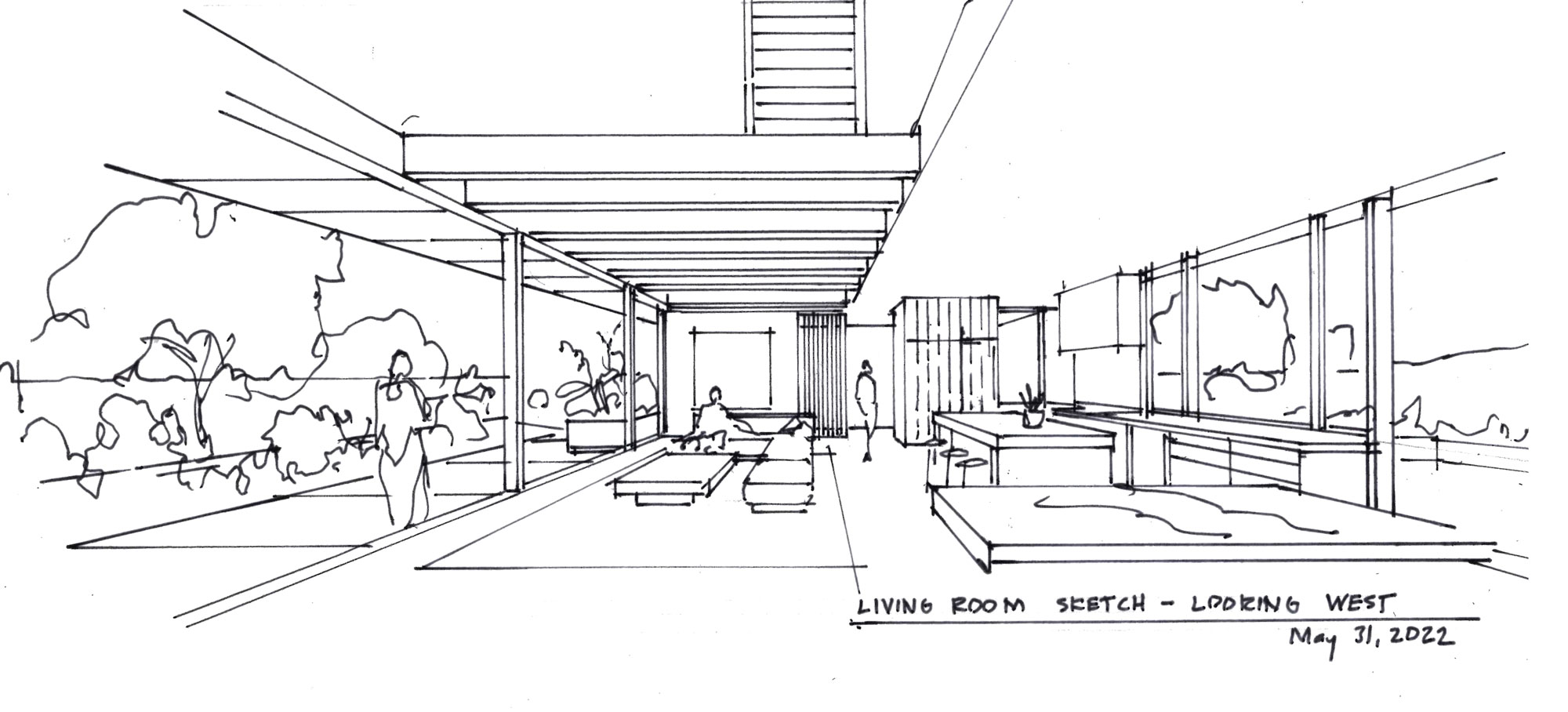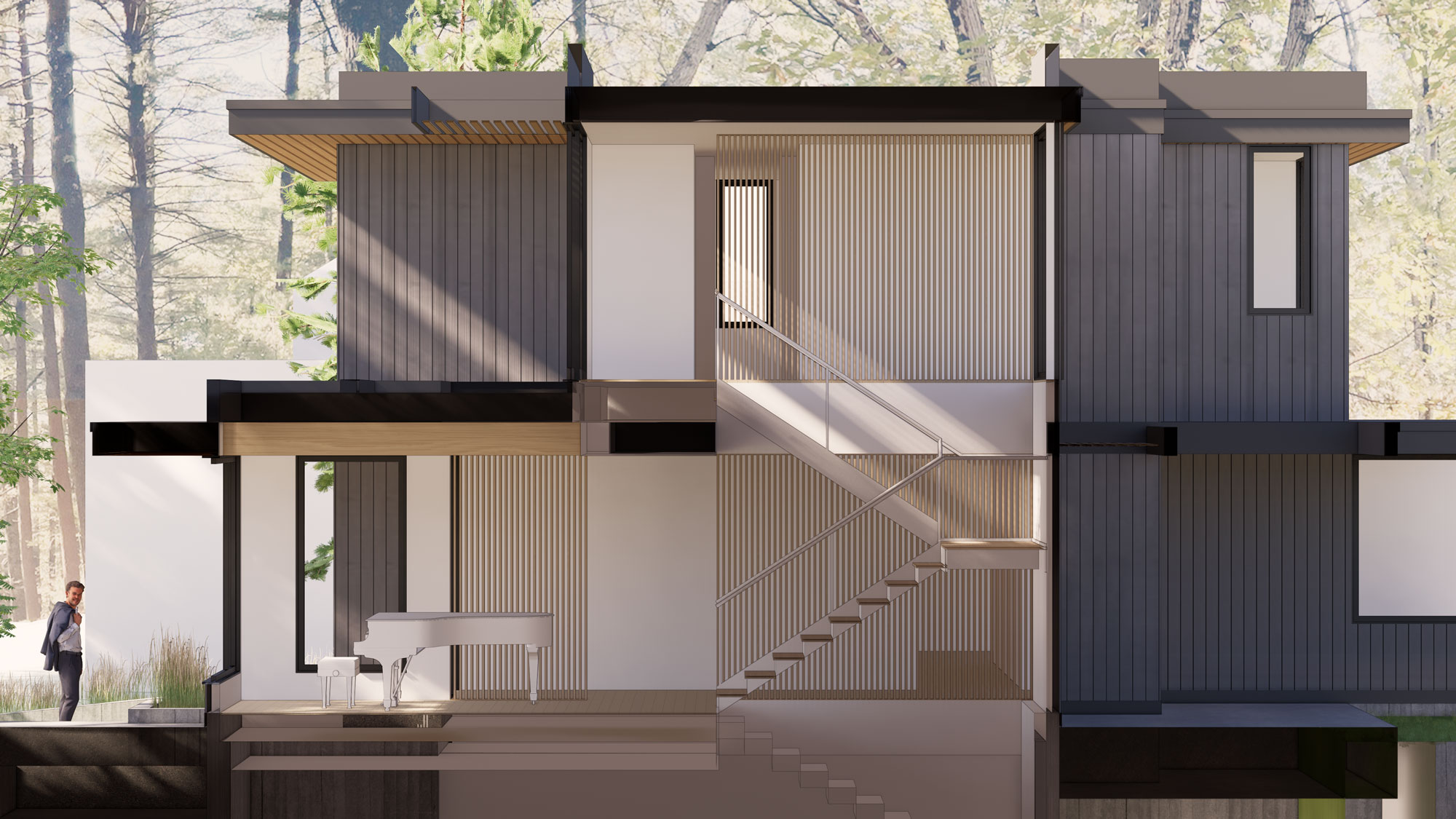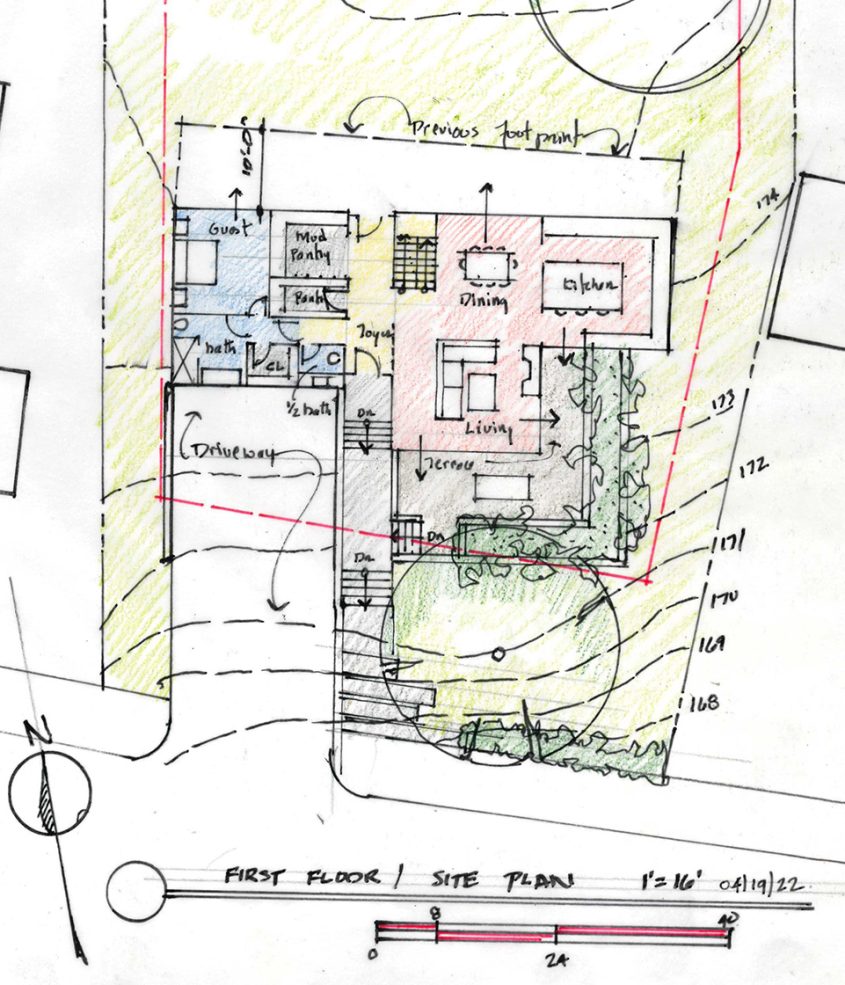 Credits
Surveyor + Civil Engineer
Spruhan Engineering
Structural Engineer
Siegel Structural Engineering
Mechanical Engineer
RJZ Engineers